Herbal Tea Concentrate may help burn belly fat. But how effective is the fat burning tea from Herbalife? Does it burn calories and fats without proper diet and exercise?
Let's find out the answer. Keep reading.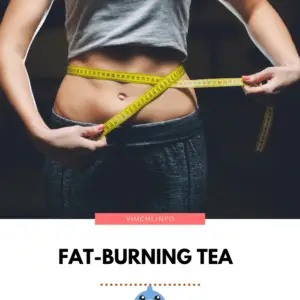 Read: Herbalife Tea with Collagen
How Effective is the Fat Burning Tea from Herbalife? 
It is highly effective but there's a big IF.
If you pair it with proper diet and exercise, it can be effective in burning fats. And if you wish to use it to help you lose weight, you need to do some hard work.
By hard work, it means that you move more and reduce your calorie intake.
Herbalife tea alone won't burn your belly fat and help you lose weight if you don't follow a regular exercise routine and lower your calorie consumption every day.
If you have a hard time reducing your calorie intake, you may try intermittent fasting.
Read: Herbal Tea Cleanse
Can You Drink Herbalife Tea When Fasting?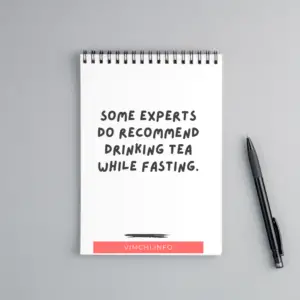 While you're in a fasted state, you may drink a no-calorie beverage. Anything that has calories can break your fast.
Thus, if you go by the book when intermittent fasting, you should not drink Herbalife tea while in the fasting phase.
However, some experts do recommend drinking tea while fasting. Thus, it is safe to drink Herbalife tea while you're still in the fasting stage. But you must not add milk or anything to the tea.
Read: Herbalife Tea for Belly Fat
How does Herbalife Tea Burn Fat? 
This fat burning tea from Herbalife may help burn calories and fats because of its caffeine content.
The caffeine in it can help you burn approximately 70 calories.
Then again, you won't burn fats and lose weight quickly just by drinking this tea.
As mentioned, this tea alone won't help in burning fats and losing weight. It has to be paired with a sensible diet and exercise.
But if you swap a cafe latte for a cup of this fat burning tea from Herbalife, you can lose weight soon.
As this tea gives you more energy, you should use that energy to burn further calories through exercise.
Read: How to Make a Herbalife Tea Bomb?
What are the Best Exercises for Burning Fats? 
Besides drinking this fat burning tea from Herbalife, you should exercise regularly. Here are the best exercises that can help you burn more fats and calories and lose weight.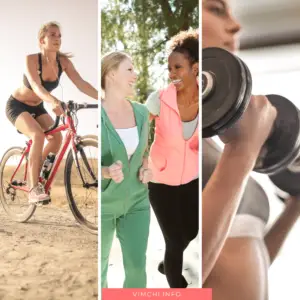 Cycling 
Before you start your cycling session, make sure to drink Herbalife tea. Since this tea boosts your energy, you'll have enough power to cycle for half an hour or so.
Cycling is a popular exercise in losing weight. Harvard Health estimated that a 70-kg person can burn over 250 calories by cycling for 30 minutes on a stationary bike at a moderate pace.
This type of exercise can improve your overall fitness. It also increases your insulin sensitivity while lowering your risk of heart disease.
Since this is a low-impact exercise, it won't put too much stress on your joints.
Read: Is Herbalife Tea Gluten-Free?
Walking 
This is a convenient form of exercise. Anyone can start exercising without feeling overwhelmed. You can burn over 150 calories if you walk for 30 minutes at 4 mph.
In this study of women with obesity, researchers found that walking for 70 minutes three times a week lowered their body fat by 1.5% and waist circumference by 1.2 inches.
One of the best things about walking is that you can easily fit it into your daily routine. You can add more steps by walking during lunch break or taking the stairs instead of taking the lift.
And don't forget to drink the refreshing fat burning tea from Herbalife before and/or after walking.
Weight Training 
If you wish to lose weight, you should not focus on cardio exercise. Make sure that you have strength training exercises, too, in your routine.
Weight training is ideal for building strength and promoting muscle growth. It increases your resting metabolic rate.
A study showed that 11 minutes of strength training exercise three times a week could lead to a 7.4% increase in metabolic rate, which is equivalent to burning 125 calories a day.
High-Intensity Interval Training 
It's a term that refers to a sudden burst of intense exercise followed by recovery periods. If you do it for 30 minutes, you'll burn a lot of calories.
This study found that HIIT could burn 30% more calories than weight training and cycling.
An example of HIIT is to pedal as hard as you can for 30 seconds followed by slow-pace peddling for two minutes. Repeat it for 30 minutes.
Now, after exercising, it's important to hydrate yourself by drinking fat burning tea from Herbalife. Then make sure to eat healthy foods that can burn more fats.
Here are some foods you should eat regularly to burn extra fats from your body.
Fatty fish
MCT oil
Eggs
Whey protein
Chili piers
Greek yogurt
Conclusion 
How effective is the fat burning tea from Herbalife? It is effective as long as you pair it with a sensible diet and regular exercise.
To shop for this Herbalife fat burning tea, visit Best Tea for Weight Loss.