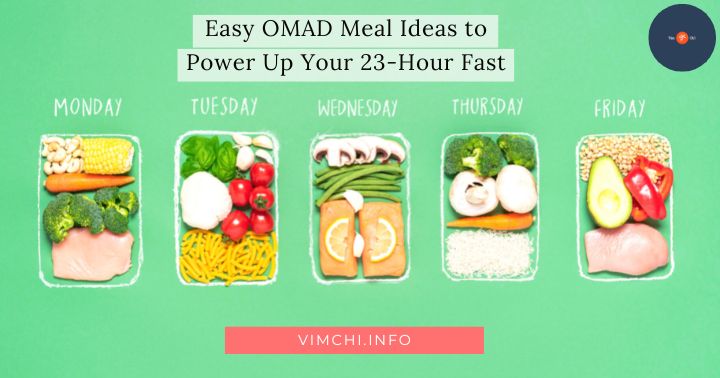 Eating one meal a day (OMAD) is not a unique idea. But it is life-changing, nonetheless. Following this plan can cause a colossal change to your routine. Yes, colossal because you may need to avoid eating out and try these easy OMAD meal ideas, instead. The best part is that they don't require expensive ingredients.
Let's get started.
Easy OMAD Meal Ideas to Power Up Your 23-Hour Fast
1. Grilled Salmon with Lemon Dill Sauce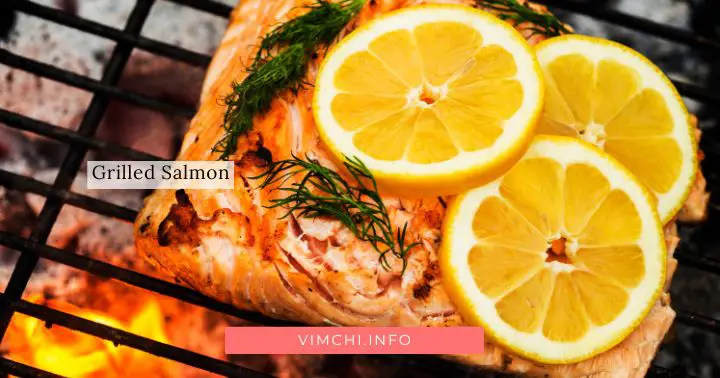 This recipe uses salmon as an ingredient, but you can use any type of fish you'd like. You can even make this dish vegetarian by using vegetable stock instead of chicken broth.
It's an easy OMAD meal idea that doesn't require you to be a kitchen wiz. To make this meal, please prepare the following ingredients:
Canola or olive oil (we prefer olive oil, especially if you are following keto OMAD)
Fresh dill weed
Grated lemon peel
Lemon juice
Honey
Garlic-pepper blend
Salmon fillets
For the sauce, you need the following:
Plain yogurt
Chopped fresh dill weed
Grated lemon peel
Lemon juice
Pepper
Making this meal is so easy you just need to grill the salmon for 15 minutes. But before you do so, pour the marinade first over the salmon. Cover the fish with plastic wrap and place it in your fridge for 20 minutes.
After marinating it, remove the fish from the marinade and place it on the heated charcoal grill. Cook the salmon on a grill over medium heat for 10 to 15 minutes. Remove it from the grill and mix sauce ingredients before serving it.
For the full recipe, please visit here.
Read: How to Make Chicken Burrito Bowl?
2. Chicken and Broccoli Stir Fry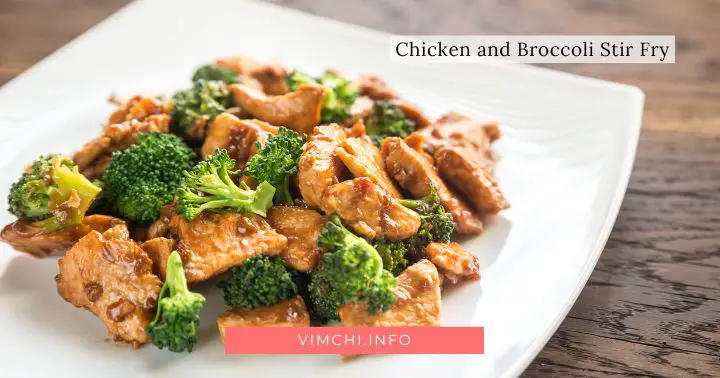 This is a saucy stir fry recipe that you can eat to break your fast. You can serve it over steamy white rice (we prefer black rice). It's so easy to make that you only need 30 minutes of your time to finish cooking it.
You may also use beef or pork if you want instead of chicken. This recipe calls for boneless skinless chicken. For the stir fry veggies, combine broccoli, onions, and mushrooms. If you can't find broccoli, you may use zucchini.
To add more flavor, add chicken broth to the mix. And to make it an authentic Chinese stir-fry flavor, use sesame oil.
Use fresh ginger as much as possible. However, if fresh isn't available, you may use the powder forms.
This recipe also needs brown sugar or liquid sweetener. To make the sauce thicker, use cornstarch. It makes this recipe gluten-free.
Since it is a stir-fry meal, you need to cook the vegetables in less than 15 minutes. You also need to prepare all ingredients before you heat the skillet.
For the full recipe, visit here.
Read: Make Keto Fried Chicken
3. Tuna and Peanut Butter Sandwich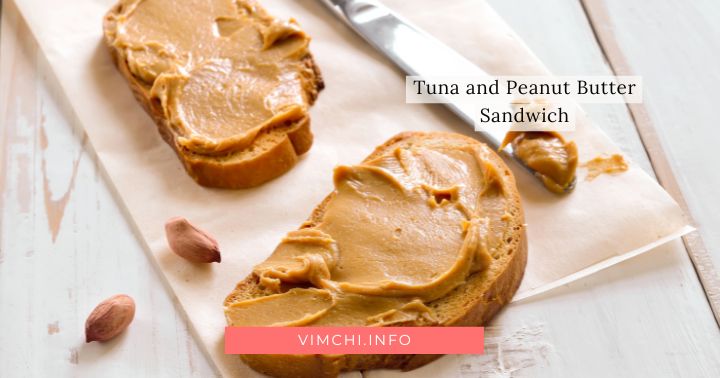 This one is probably the easiest OMAD meal idea on this list. As the title suggests, you need slices of bread, peanut butter, and a can of tuna. You also need to use mayonnaise (any brand) or Miracle Whip.
To make it, you simply have to toast the slices of bread. While you are toasting them, mix the tuna and mayo. Once the slices of bread finished toasting, spread half the peanut butter on one side of bread and top it with tuna salad. Do the same thing with the other side of bread.
You may also add a slice of American cheese. Or use Miracle whip instead of mayonnaise.
This extremely delicious recipe is found here.
4. Spicy Sausage Pasta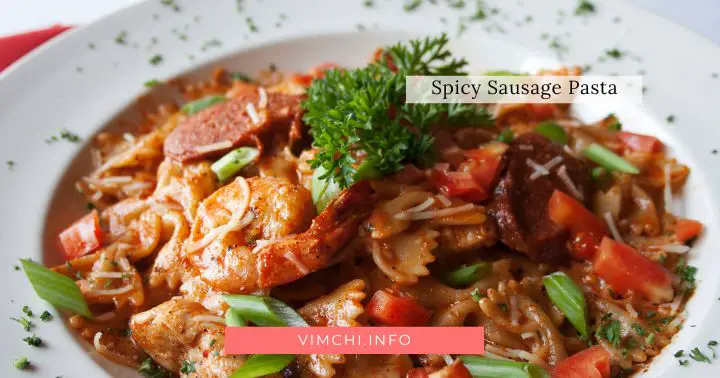 It's a must-try recipe, according to Kevin and Amanda. As we promised, it is an easy OMAD meal idea that you can prepare for 30 minutes or less. It is spicy, creamy, and yes cheesy. With various ingredients, expect it to offer your palate incredible flavors.
The recipe is from America's Test Kitchens. Thus, it is a tried and tested satiating recipe for your one meal.
For the sausage, you may want to use smoked sausage. For the pasta, add oil to a skillet and heat it over medium-high heat. Add the sausage, and frozen diced onions. Cook them until they are lightly browned. Add garlic and cook it for 30 seconds.
Typically, when you cook pasta, you need to boil it first. However, this recipe does not require you to do so. Instead, you simply need to add dried pasta in a separate pan. Add the chicken broth, cream, salt, and pepper. Stir them together and bring everything to a boil. Let it simmer for 15 minutes.
Once done, remove it from heat and add shredded cheese. Serve.
Read: Not Recommended for People with Eating Disorders 
5. Roasted Veggie Bowl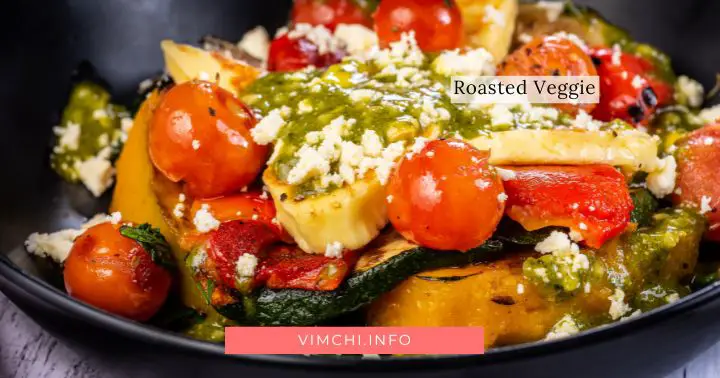 There are different ways to prepare it. But we follow this recipe from here. It includes roasted cauliflower, carrots, quinoa, and tahini dressing. It is purely vegan, nut-free, and gluten-free.
This meal is satiating it will help you avoid feeling hungry for the next 23 hours. It is filled with anti-inflammatory spices and healthy fats.
For the ingredients, you need the following:
Cauliflower
Carrots
Quinoa
Kale
Pumpkin seeds
Spices. You can choose a mixture of paprika, garlic powder, and cumin.
Tahini dressing
To start, roast the veggies for 25 minutes. Turn them halfway through. Continue roasting until they are crisp and caramelized.
While you are roasting the vegetables, cook the quinoa and broth in a saucepan over medium heat. Bring it to a boil and cover for 15 minutes.
Prepare the Tahini dressing by mixing tahini, maple syrup, chili garlic sauce, turmeric, salt, and curry powder. Mix them all well. Gradually add water in 1 tbsp increments until the sauce is smooth.
Need More OMAD Meal Ideas? 
If you want more OMAD meal ideas, you may check out the 21-day meal plan. It has a plethora of low-carb recipes that will surely make it easier for you to be an OMAD eater. The recipes are designed to satisfy you for 23 hours. They are low in carbs but high in healthy fats.
When thinking of foods to prepare on OMAD, make sure to avoid processed foods, low-nutrient grains, added sugars, dried fruits, and other unhealthy food items.
Summary 
To ensure that you don't starve for 23 hours, you might want to try preparing these easy OMAD meal ideas. They are satiating and they make you feel full for longer period. For other OMAD meal ideas, please check out these other OMAD meal ideas. 
All products recommended by Vim Chi are selected by our editorial team. If you buy something through one of the links, we may earn an affiliate commission.