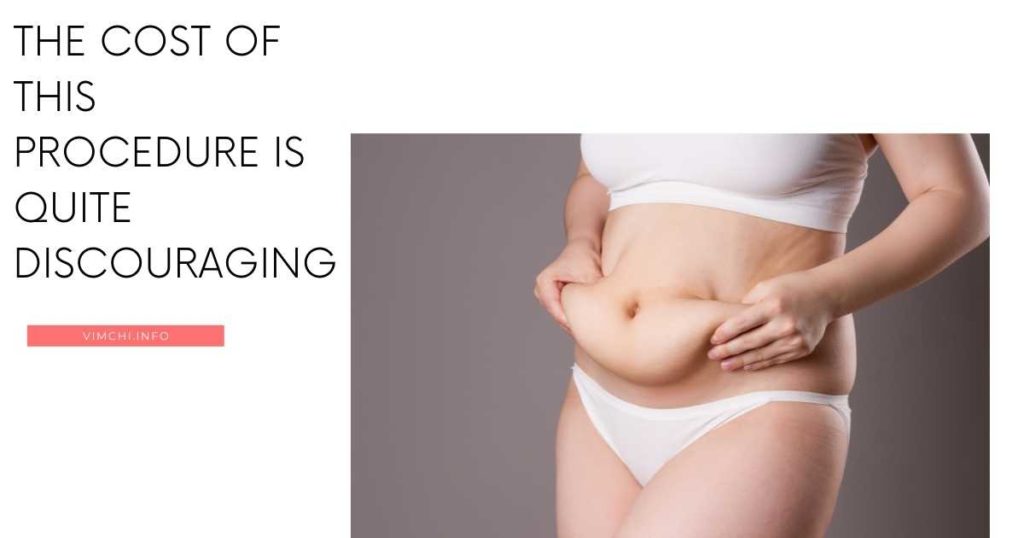 A tummy tuck is an aesthetic procedure. It aims to remove excess skin in the midsection to achieve a ripped tummy. This cosmetic procedure is popular among women who had children. But the cost of this procedure is quite discouraging. Thus, many patients would want to know, "Will health insurance pay for a tummy tuck?"
Keep reading to know more.
Related: What is the Cost of Health Insurance in the US?
Will Health Insurance Pay for a Tummy Tuck? 
Since it's considered a cosmetic procedure, your health insurance may not pay for it. However, if you can prove that this isn't just a cosmetic procedure, then your policy may pay for the cost.
When you lose a lot of weight through diet or exercise, you may be left with excess skin in the middle. As a result, your midsection looks flabby.
The flabbiness won't go away even with exercise… unfortunately.
Rashes and skin infections can also form between the folds of excess skin. They are quite painful.
If you develop rashes or skin infections as a result of the excess skin, then undergoing surgery to remove the extra skin becomes a medical necessity.
In that case, your insurance will cover the cost of the procedure.
Related: Health Insurance Cost in the Philippines
Will It Cover the Entire Cost? 
Unfortunately, even if it's medically necessary that you undergo a tummy tuck, your health insurance won't cover all costs related to the procedure.
This procedure involves two stages — tightening the muscles and removing the excess skin.
Insurance will only cover the second phase because it's the excess skin that causes or increases the risk of rashes and infections.
In that, case you'll be responsible for the muscle-tightening phase.
The good thing is that some plastic surgeons offer payment plans to make the tummy tuck an affordable procedure.
Ask your surgeon if he/she offers flexible payment plans that can fit into your budget. Find the plan that best meets your needs.
Your surgeon will provide you with a free consultation to review all the details of the procedure.
During the consultation, you will know how long the recovery process is and what is ongoing care routine you need to adhere to.
Related: Where to Buy Health Insurance?
What Cosmetic Procedures Health Insurance May Cover? 
Even though most cosmetic procedures aren't covered by most health insurance carrels, there are other procedures that they can pay for.
Nose Job 
Medically known as rhinoplasty, a nose job corrects your impaired breathing because of structural defects of your nose.
When you undergo such a procedure, the doctor may also enhance the facial harmony of your nose.
Health insurance will only cover a portion of the surgery, which is medically necessary.
When the structural work is done, the aesthetic tweaks cost will be put on your tab.
Related: Is Health Insurance Free?
Ear Surgery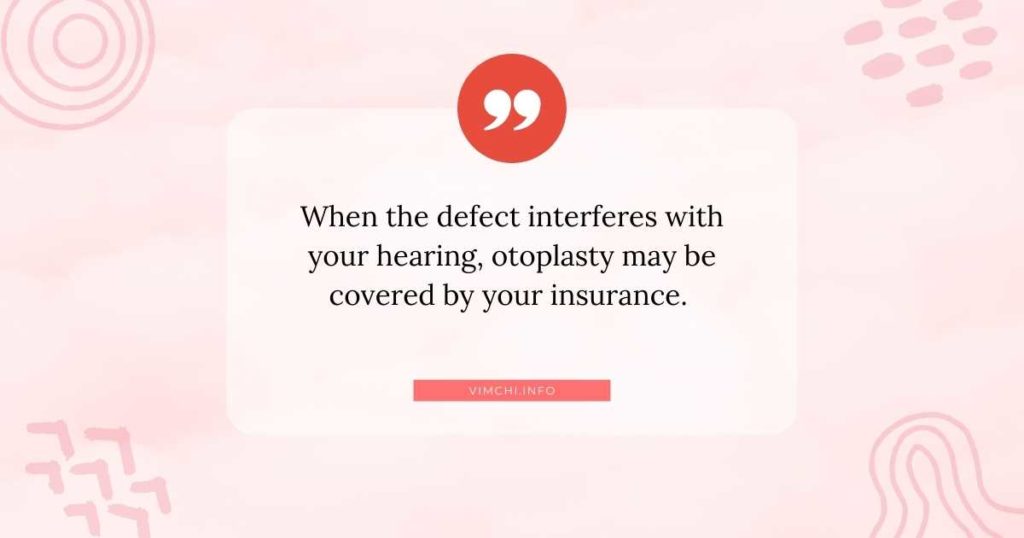 It's a procedure that improves the shape, position, and proportion of your ear. Otoplasty or ear surgery can also correct a defect from an injury.
When the defect interferes with your hearing, otoplasty will be covered by your insurance.
However, if it's not medically necessary, you need to pay more than $2,000 for this procedure.
But this is not as popular as a nose job or tummy tuck. It's not included in the list of in-demand cosmetic treatments in the country.
Eyelid Lift 
Eyelids can appear droopy. You may think that the sagging doesn't affect vision.
However, for others, it does.
That's why some patients need to undergo blepharoplasty.
Again, if it's affecting your vision, this procedure is medically necessary. So, your insurance will cover it. If not, the average cost for this procedure is $3,000.
When the skin weighs down the eyelid or if the muscles of the upper lid are stretched out, it can obstruct your vision.
Talk to your doctor about how to correct this issue and ensure that your health insurance will cover the cost.
Related: Who Needs Health Insurance?
Breast Reduction 
It involves the removal of fatty tissue and excess skin from the breast. Breast reduction becomes medically necessary if it causes physical discomfort.
Many health insurance carriers cover this procedure. However, it's important to note that health insurance providers utilize cup size as a guideline.
If you don't have a larger breast, insurance carriers may deny coverage.
Butt Lifts
This procedure can cost over $4,000 if it's not covered by insurance. Butt lifts are not generally covered by insurance.
However, if you have to undergo a mastectomy, surgeons may need to create a new breast out of the skin and they can remove it from the gluteal area.
If that's the case, health insurance will cover it. The result will give you a contoured and lifted backside.
Summary 
Will health insurance pay for a tummy tuck? It will if it's medically necessary. It's ideal that you talk to your surgeon and work with your health insurance provider. You should also understand the verbiage in plastic surgery. In that way, you won't be surprised to know that your health insurance won't cover the entire cost of the procedure. And if your insurance won't pay for it, you may consider asking your surgeon if he/she offers flexible payment plans. In most cases, surgeons do offer it to help their patients undergo such cosmetic procedures.
Need to buy health insurance? Find out first the many types of health insurance to better understand how each works.