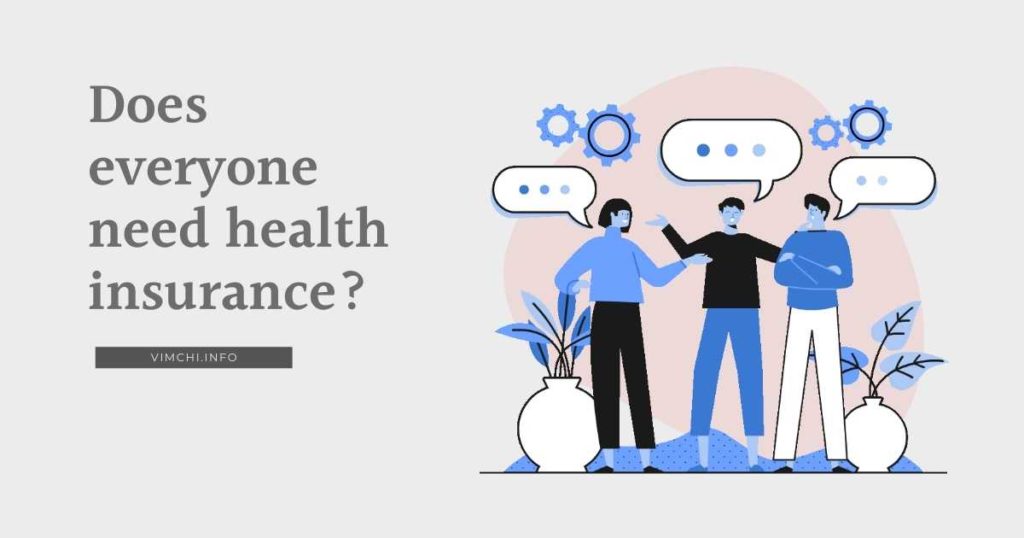 You might have heard of many financial gurus talking about the importance of having health insurance. Does everyone need it? Who needs health insurance most? Keep reading to know more information.
Related: What are the Types of Health Insurance?
Who Needs Health Insurance? 
Everyone needs health insurance. Regardless of your age, gender, or employment status, you should obtain a certain form of coverage.
In case something happens to you, your health coverage will pay for some of the medical costs.
Furthermore, it covers many things, such as vaccines, screenings, and preventative care, which are vital to prevent you from getting sick.
If you're not persuaded you need health insurance, here are some reasons you should consider one:
Fight Lifestyle Disease 
Diabetes, obesity, respiratory disease, cardiovascular condition, and other lifestyle diseases are on the rise. They used to affect only the older generation. Nowadays, though, they are rampant in younger demographics.
Several factors contribute to these diseases.
Sedentary lifestyle
Pollution
Stress
Unhealthy eating habits
Related: What are the Risks of Being Pregnant without Health Insurance?
Even though you can avoid these diseases by managing your lifestyle, accidents can still happen at any time. You can be hit by a car while walking in the street or get injured while working on something in your house.
These unfortunate accidents can be physically and financially challenging.
That's why investing in a health insurance program can cover your medical tests. It can help you catch the disease as early as possible. It also makes it easier to take care of your healthcare expenses if something happens to you.
Protect Your Family 
There are different types of health insurance. You can pick a plan that can secure your entire family. Instead of purchasing separate policies, you can get coverage for your family under the same policy.
When you obtain health insurance for your family, you can get coverage for your aging parents, as well.
By getting protection for your family, they can get the best health treatment if anything happens to them.
But before you can buy health insurance for your family, make sure to research thoroughly. Talk to health insurance experts to help you find the most suitable coverage for you and your family.
Related: Health Insurance with 6 Months Coverage
Deal with Medical Inflation 
As the diseases increase and the medical technology improves, the overall cost of treatment also rises. The inflation doesn't just affect hospital expenses.
The costs for diagnosis tests, operation theatre costs, room rent, and many others are also increasing.
These can all put a strain on your finances if you are not ready. But if you have health insurance, you can make healthcare affordable. You can deal with medical inflation while you opt for quality treatment.
Protect Your Savings 
Medical expenses can leave you drained mentally, emotionally, and financially. When you buy the right health insurance, you can manage your medical expenses without draining your savings.
You can obtain health coverage from a provider that offers cashless treatment. In that case, you don't have to worry about reimbursement.
When you have health insurance, you can use your savings to buy a home or pay for your child's education. Or you can add it to your retirement fund.
You can also choose the health insurance that lets you avail of tax benefits.
Related: Yearly Cost of Health Insurance
Secure Your Health Early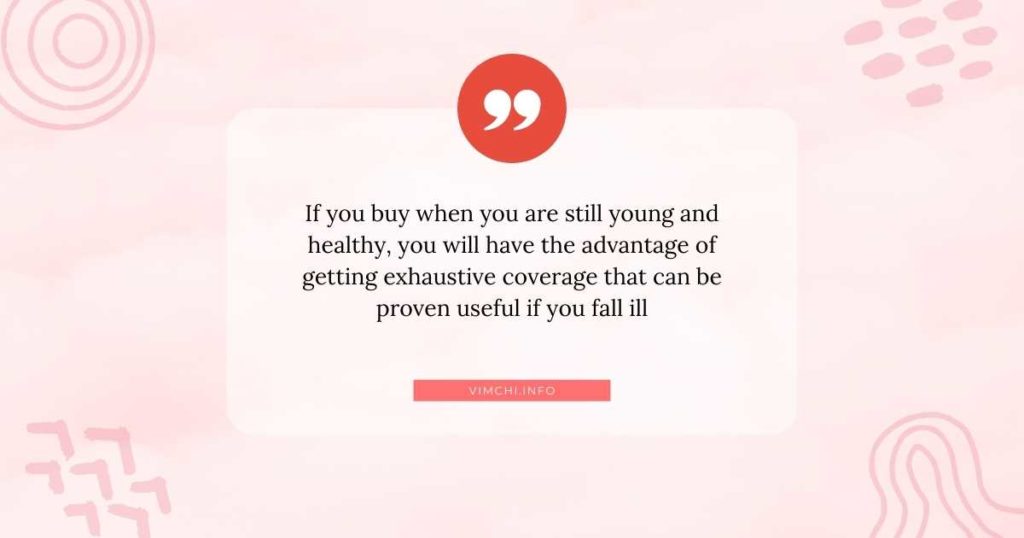 You should not wait for too long before you buy coverage. Make sure to buy protection as early as now to gain numerous benefits.
When you buy health insurance earlier, you can have extensive coverage options. Many policies have a waiting period that excludes coverage of pre-existing conditions. If you buy when you are still young and healthy, you will have the advantage of getting exhaustive coverage that can be proven useful if you fall ill.
Are There Out-of-Pocket Costs Associated with Health Insurance? 
Your health insurance will pay a portion of your medical cost. That's why when you pick the right health plan, you need to consider the out-of-pocket expenses.
Deductible 
Before your health insurance benefits start, you need to pay your share. For example, if your health plan has a deductible of $2,000, you need to pay out of pocket before your health insurance starts covering the medical costs.
When you reach your deductible, you can pay nothing for future medical expenses. But you still need to pay for co-payment for covered medical services.
The exact amount of deductible varies from one plan to another. There are plans with 0 deductible. But these plans have higher monthly premiums.
Copayment
It's a fixed amount of money that you pay for any covered services. If you go to a clinic to receive treatment, you may pay a certain copay amount. Even if you have met your deductible, you will still pay the copay.
Premium 
This is a monthly payment that you need to settle to make your health insurance active. If you visit your doctor frequently, you might want to choose health insurance with a higher monthly premium.
In that way, your deductible is lower. You can save a lot of money with this type of plan.
Related: Health Insurance 0 Deductible
However, if you're healthy and still young, health insurance with a low monthly premium may help you save money in the long run. But with this type of plan, your deductibles are higher.
Summary 
Who Needs Health Insurance? Everyone needs health insurance. The type of insurance will depend on your needs. Talk to a health insurance expert to know the most suitable option for you.