The average cost of breast reduction surgery is $5,913. It doesn't include anesthesia, OR, and other related expenses. Will health insurance cover breast reduction surgery including related expenses? What are the requirements to be eligible?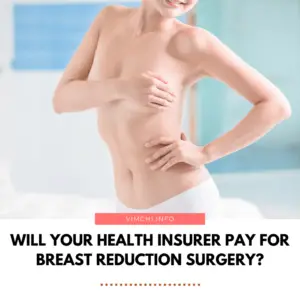 Read: What Health Insurance is Best?
Will Health Insurance Cover Breast Reduction Surgery? 
Many health insurance carriers do cover breast reduction expenses. However, the policy owner must meet certain requirements to consider this procedure as "medically necessary."
Health insurers consider the amount of tissue to be removed from every breast. They have basic criteria relative to the patient's height and weight.
But these criteria were in the past.
Insurance companies now are focused more on the symptoms of the patient to determine whether or not this procedure is medically necessary.
If you suffer from back and neck pain or if you develop skin rash underneath your breast, then you might qualify for coverage.
On the other hand, if the surgery requires a reduction of less than two cup sizes will not be covered by insurance.
How to Get Your Insurance to Cover Breast Reduction Surgery? 
As mentioned, breast reduction surgery can only be covered if it is deemed medically necessary. Hence it's important to meet with your primary care physician, plastic surgeon, or see a chiropractor if you suffer from neck and back pain.
See Your Primary Care Physician
You can talk to your primary care doctor about your symptoms. The physician will take note of your pain and document it. He/she will also discuss the long-term effects of the pain.
When talking to your doctor, make sure to include not just major pains but also uncomfortable feelings, like pain from bra straps. This will tell the physician that you're not seeing a cosmetic procedure. Rather, you have a physical problem that needs to be addressed.
Consult with a Cosmetic Doctor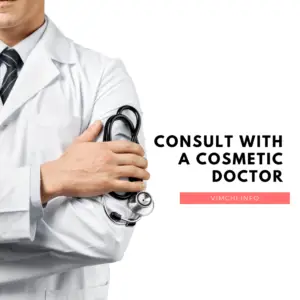 A consultation with a plastic surgeon who specializes in breast reduction surgeries will demonstrate to the insurance carrier that you're being proactive. The surgeon may write a letter of medical necessity to highlight the history of your neck and back pain, as well as the recommended treatments of your doctors.
The doctor will also include in the letter the grams to be removed from every breast. This is vital because the insurance company uses this information when evaluating your case before authorizing the process.
Send Photos 
Your health insurer may also require pre-operative photos as part of its pre-authorization process before approving your procedure.
Read: Do Amazon Workers Get Health Insurance?
How Much is the Cost of Breast Reduction Surgery Sans Insurance? 
It is challenging to make your health insurer pay for your breast reduction surgery. However, if your claim is approved, it can save you a significant amount of money.
If your health insurer won't cover it, expect to pay more than $5,500.
With that amount, the cost of the surgery is cost-prohibitive for some women.
Thankfully, health insurance isn't the only option that can help you pay for this surgery. Financing plans are available at some of the cosmetic surgery offices.
Speak with your cosmetic surgeon to know whether or not he/she offers financing options.
Is It Safe to Undergo Breast Reduction Surgery? 
Every surgical procedure has its own risks. But this procedure is generally safe.
Some patients may experience complications but they are not the result of the surgery. Rather, they are side effects of anesthesia.
This procedure isn't ideal for patients who are under the age of 16. The reason for this is that their breasts are not yet developed fully.
The following factors will also affect your chances to undergo such a procedure:
Will Your Breast Size Get Smaller by Losing Weight? 
Losing weight may contribute indirectly to smaller breast size. The reason for this is that the breasts are mostly made up of fat tissue. The breasts become larger as the fat cells expand.
When these cells shrink, the breasts become smaller.
Thus, when you lose weight, you'll notice a reduction in your breast size.
However, the extent of the reduction will vary. If your breasts are comprised of less fatty tissue, then the reduction in breast size may not be noticeable as you lose weight.
Other factors can play a role in the number of fat tissues in your breast that will be reduced as you lose weight.
Talk to your cosmetic surgeon to know how much smaller your breast will be if you lose weight. Your doctor may recommend losing weight before surgery.
Conclusion 
Will heath insurance cover breast reduction surgery? If it is medically necessary, yes it will cover the cost. Find out here which insurance provider is the best that may pay for your breast reduction surgery cost.