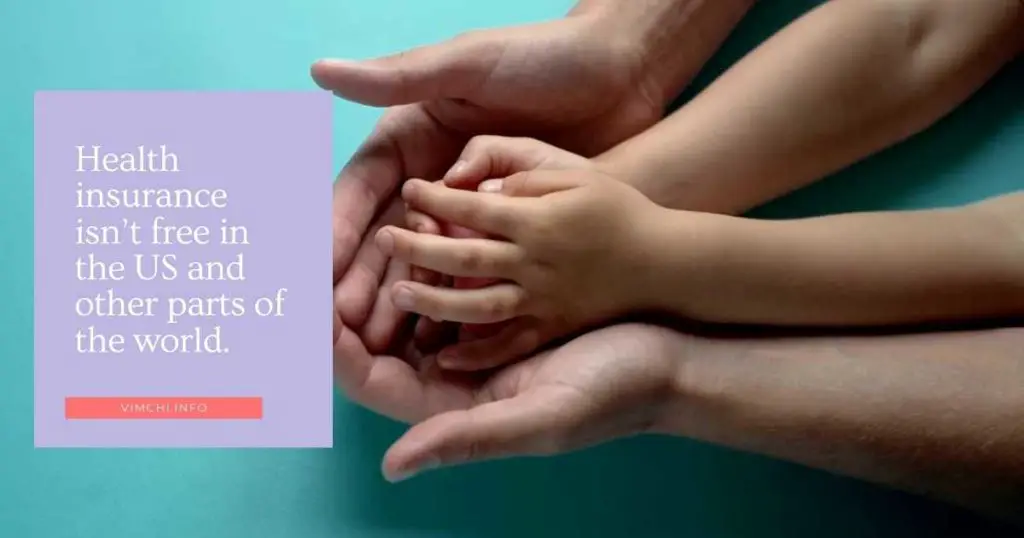 Health insurance isn't free in the US and other parts of the world. How much does health insurance cost in the USA? What is the yearly cost of having health insurance? Keep reading to know more.
How Much Does Health Insurance Cost in the USA?
The average cost for individual health insurance in the US is $456. For a family plan, the average cost is $1,152.
Related: Cheapest Health Insurance for a Family in UAE
But the cost can vary depending on the coverage, age, and other factors. Knowing the relationship between the cost and coverage can assist you in picking the right plan.
Factors That Affect Health Insurance Cost in the US
There are many factors that can influence the cost of a plan. Here are some of them:
Coverage
Income
Location
Age
Family members in the coverage
Healthcare use
To obtain a reliable estimate of the entire cost, you need to understand the plan's premiums and other expenses.
Premiums of Health Insurance 
Health insurers will charge you a monthly premium to get the healthcare coverage. The average premium for an ACA plan is $456, according to this study.
But the said average cost doesn't include policyholders who are getting government subsidies.
Deductibles 
They are expenses that you need to pay every year before your health insurer pays a portion of the cost of covered services. The average yearly deductible for individual coverage is $4,364.
It's important to note that deductibles vary widely. Some plans have higher deductibles while others have 0.
Related: Health Insurance 6 Months Coverage
Cost-Sharing Expenses
After you reach your yearly deductible, your health insurer will start paying its portion of the covered services.
But you're not done paying yet. There are still copayments and coinsurance that you need to pay every time you receive a medical service.
A copayment is a fixed amount that you have to pay for getting covered health care service. For instance, if the plan has a copayment of $30 and your doctor's professional fee is $150, you will pay $30 if you have reached the yearly deductible. If not, you have to pay the full cost of your doctor's visit.
Another cost-sharing expense that can affect the cost of health insurance is coinsurance. It's the percentage of covered healthcare services that you pay after you have met the deductible of your plan.
Thus, if you go to a doctor, and the cost of it is $150, you will pay $150 for the visit if you have not met the plan's deductible. If the deductible is reached, you pay the percentage of $150 and the copayment.
The Safety Net 
Even though you have to pay for out-of-pocket expenses every time you receive a medical service, there's still a maximum amount you need to reach so you can stop paying for it. After reaching the out-of-pocket limit, the insurer will start paying for covered services 100% for the rest of the year. The deductibles, copayments, and coinsurance count to the yearly maximum limits.
How Out-Of-Pocket Expenses Affect Health Care Cost?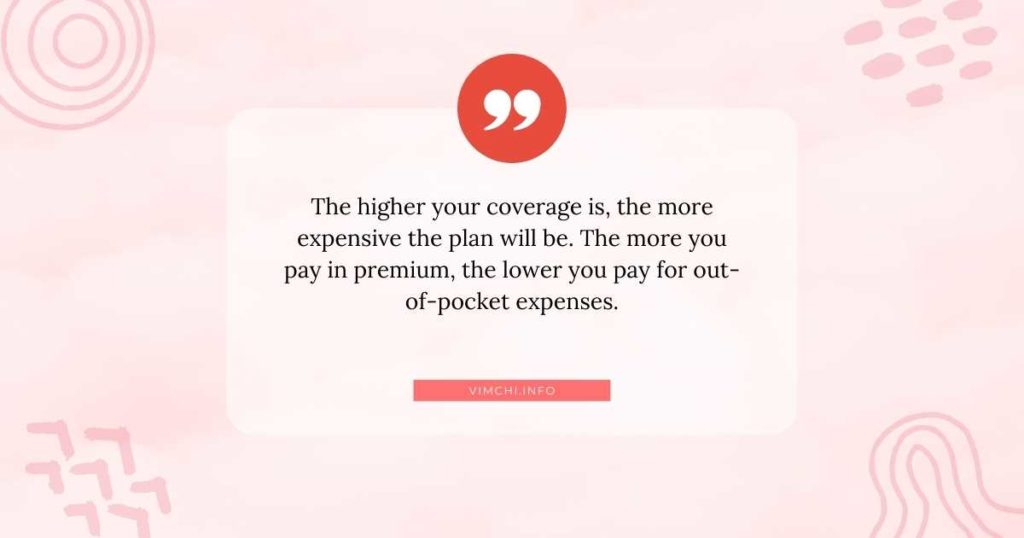 The higher your coverage is, the more expensive the plan will be. The more you pay in premium, the lower you pay for out-of-pocket expenses. In fact, you can find a plan with no deductible.
Lowering Health Insurance
You can control how much you pay for your health insurance. But you need to dig deeper. There are various ways to lower the overall costs.
Here are some of them.
Government subsidies. You may be qualified for a government assistance program. For instance, if you're eligible for 

Advanced Premium Tax Credit

, you can lower your monthly premiums. However, to qualify for it, you need to be in the lower-income bracket.
Medicaid. If you belong to a low-income family, then you may be qualified for Medicaid. Every site has this type of program, so make sure to contact your state Department of Insurance.
Medicare. It's only available for people age 65 or older.
High Deductible Plan and Health Savings Account. If you are not qualified to receive government assistance programs, you can still lower your health insurance cost by choosing a high deductible plan with HSA. The monthly premium for high-deductible plans is quite low. Most plans pay for preventive care.
Related: 

Health Insurance Yearly Cost
Does Tobacco Use Affect Health Insurance Cost? 
Yes. If you're a smoker, your health insurance costs are higher than non-smokers. Health insurers charge smokers 50% more than non-tobacco users. Some states, however, do not allow carriers to charge smokers the maximum allowed. But the use of tobacco can still affect the pricing.
Related: Are Health Insurance Premiums Higher for Smokers?
Thus, the best thing to do is to quit smoking. You know that being a smoker can have negative consequences to your body, so why continue to do so?
Where to Find the Cheapest Health Insurance? 
There are various factors that affect the price of health insurance. In that case, there's no one healthcare plan that is the cheapest for everyone. Every person has different coverage needs.
If you wish to lower your health insurance plan, you need to pick the right plan for your healthcare needs. You can choose a plan with the lowest monthly premium.
But it's only great if you aren't sickly. If you go visit your doctor frequently in a year, then having a high monthly premium can be a perfect option. With a high premium, your deductibles and cost-sharing expenses are low.
Summary
How much does health insurance cost in the USA? The average is $456. But the cost varies depending on a lot of factors. If you live in the Philippines, find out the cost of having health insurance here.