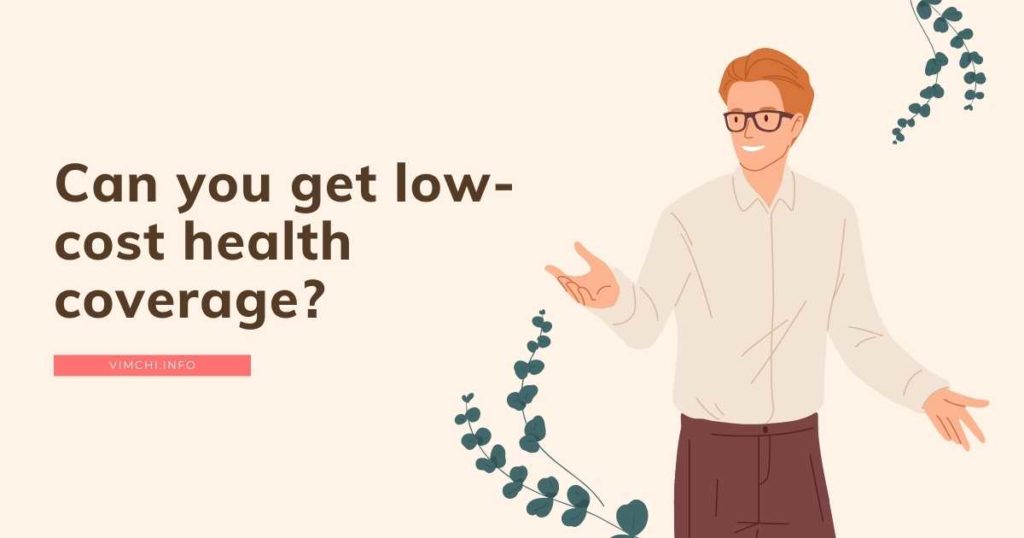 Is health insurance free? Can you get low-cost health coverage? Some countries offer healthcare for free. Thus, they don't need to purchase health insurance. However, free healthcare isn't actually free. Rather, the funds come from the taxes. Still, with free healthcare, there's no need to buy health coverage.
Keep reading to know more about health insurance and its cost.
Related: How Many Health Insurance Plans Can You Have?
Is Health Insurance Free in the US?
Unfortunately, health insurance is not free in the United States. In fact, it can get expensive, depending on the coverage.
However, the cost is not the only issue for beginners who want to obtain health insurance. They also face a complex system with various entry points.
Even though health insurance isn't free, you can get low-cost coverage. However, it's important to remember that health insurance isn't low-cost.
If you can get low-cost coverage, it means:
Someone subsidizes the premiums. In that way, you don't have to pay the full cost. But you need to qualify for subsidization. Typically, it comes from an employer or government.
A subsidy is a great way to have health coverage that can surely fit your budget.
Not comprehensive coverage. If you're not qualified for subsidies but you're getting low-cost insurance, then it means that the overage isn't comprehensive. It's appealing at first glance.
However, it can be murky when you go deep into its coverage. And if you need medical service, you'll find issues when you file a medical claim.
Here are the options that will let you have low-cost health insurance.
Related: Health Insurance Types
Short-term Insurance 
As the term suggests, the coverage is limited. That's why it costs less than having comprehensive health insurance. Because it's not in-depth, it's temporary coverage that can be attractive if you are on a tight budget.
Short-term coverage is sold in some states but it has terms of up to 1 year. You can renew it for up to 36 months. However, not all states allow it to be sold. States that do allow have more restrictive limits.
Related: Health Insurance 6 Months
It's a low-cost coverage but it's not right for everyone. One reason is that it's not required to follow the rules of Affordable Care.
It means that that it can have a cap on benefits. The limits will protect the insurer from potential losses if you become seriously ill.
Furthermore, short-term insurance doesn't cover essential health benefits, like maternity care or mental health care.
And if you're too risky to insure, the insurance provider can deny you coverage.
Related: Pregnant without Health Insurance
Employer-Based Health Plan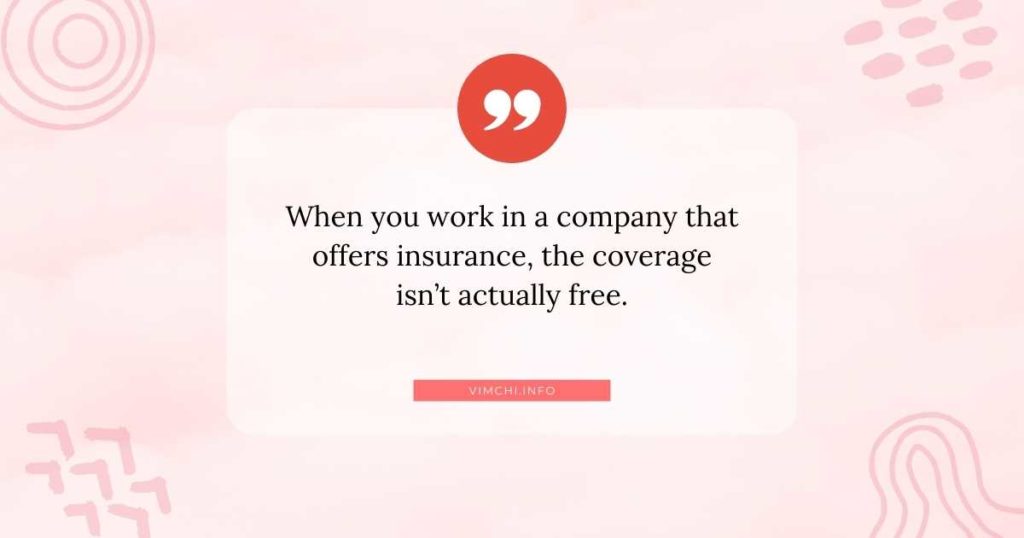 Health insurance is one of the working perks of many companies in the US. When you work in a company that offers insurance, the coverage isn't actually free. Rather, the employer will pay a portion of the cost.
The time to sign up for job-based health insurance is limited. If you don't sign up for the coverage before the deadline, you need to wait until the open enrollment period starts again.
Furthermore, there's a waiting period before the coverage starts. It can take between 30 days and 90 days to begin. It's one reason many people opt for short-term coverage to fill the gap.
It's important to note that in job-based health insurance, your employer won't pay the cost-sharing expenses.
However, your employer can offer you savings plan to make it easier for you to pay the out-of-pocket costs associated with the health insurance.
Health Plan of Your Spouse 
If you're married and your spouse has job-based health insurance, you are eligible for the same coverage. But it depends on the insurance being offered.
Most employers, especially large companies, offer health insurance to their employees' spouses and children.
When your spouse gets the job, you should sign up for coverage during the initial enrollment period.
Parent's Health Plan 
If you're younger than 26 and your parent has an individual market plan, then you are eligible for coverage under your parent's health insurance.
Even if you are married or living on your own, you can still qualify.
Medicaid
This is only given to low-income families. If you don't meet the requirements, you can't obtain this type of program. Medicaid is comprehensive insurance given only to low-income people.
With this plan, insured individuals don't have to pay for it. There's also no minimal cost-sharing. However, it works differently in every state.
Where to Find Free Healthcare? 
There are only 43 countries in the world that offer free healthcare. It includes Norway, which is one of the healthiest countries in the world. To find the list of countries with universal or free healthcare, please visit here.
Why Do You Need Health Insurance? 
Health insurance has a cost. Some plans are expensive while others may fit your budget. Even if you don't think you need health coverage, it's important to have one.
You may be physically fit and healthy now. But you'll never know what's in store for you tomorrow.
Emergencies can arise at any time. With health insurance, you can afford to pay your medical bills.
Related: Who Needs Health Insurance?
Summary 
Is health insurance free? Unfortunately, it's not. In fact, it can get expensive. However, some countries offer free healthcare. In the US, though, there are ways to get free health insurance. But it's not free.