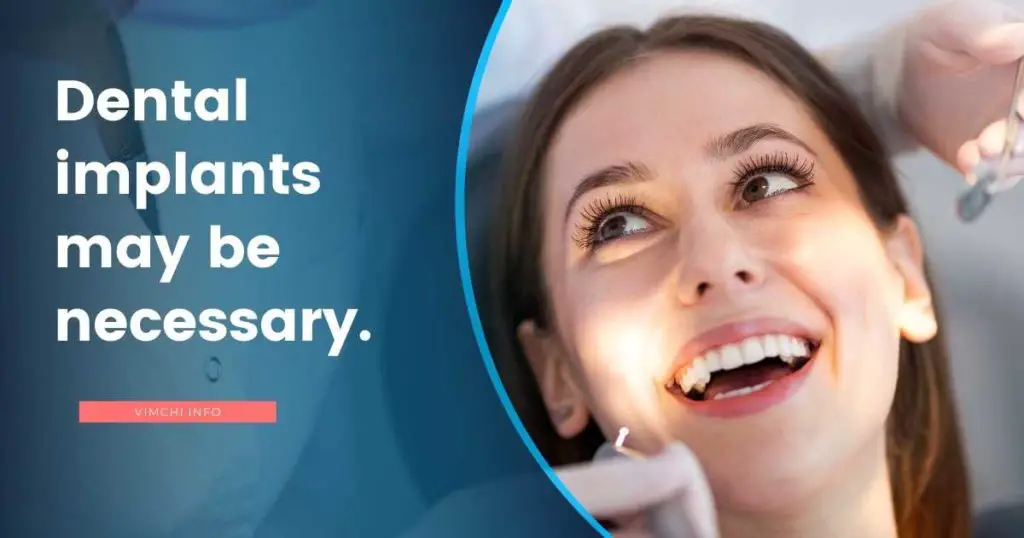 Dental implants may be necessary. If you have looked into their benefits and decided that they are for you, consider your payment options. One of the deciding factors of many is if their health insurance will cover this treatment. So, will health insurance cover dental implants? Or do you need another health plan that can cover it?
Keep reading to find out the answer.
What is the Cost of Health Insurance in the US?
The Truth: Will Health Insurance Cover Dental Implants?
Typically, your health insurance won't cover dental implants. Even if you have dental coverage, this treatment may still not be covered.
However, if your policy has cosmetic dental procedure coverage, then dental implants may be included.
But, even if your policy covers this treatment, your health insurer won't pay all of the cost.
Generally, it can only cover 50% of the cost. It means that the insurer will cover half of the procedure.
In addition to the percentage, you also need to consider the deductibles associated with your plan.
If you have not met your deductible yet, your health insurance provider won't cover the cost.
Where to Buy Health Insurance?
Check Your Policy
To make sure that your health insurance includes cosmetic dental procedures, like dental implants, check your policy. If it does cover this procedure, you want to check further.
Here are the things to examine:
Yearly maximum. Health insurance providers utilize a calendar year to measure their members' yearly maximum. The yearly maximum represents how much your plan will pay for your dental care. If you're already close to the annual maximum, then you'll be responsible for the cost of your dental implants. Talk to your provider to get more information.
Pre-existing conditions. You also need to check your coverage for pre-existing conditions. If you had a missing tooth before the effectiveness of your coverage, then it's considered a pre-existing condition. Thus, your provider won't cover it.
The best thing that you can do now is to call your health insurance provider and ask about your coverage.
Reasons You Need Heath Insurance
How Much is a Dental Implant? 
A dental implant for one tooth could cost around $4,300. The cost will change according to your insurance coverage.
Keep in mind that, even if your policy will cover this treatment, you still have to shoulder other out-of-pocket costs associated with it.
To give you a clearer figure, make sure to talk to your dental surgeon and insurance provider. Then, study your coinsurance or copayments, as well as your yearly maximum.
You also need to know the number of dental implants you need and the type of implants you dentist. Furthermore, the overall cost will be affected by the following factors:
Teeth to be replaced
Type of artificial teeth to be used
Additional procedure
Location of your dental surgeon
Why Some Insurance Plans Won't Cover Dental Implants?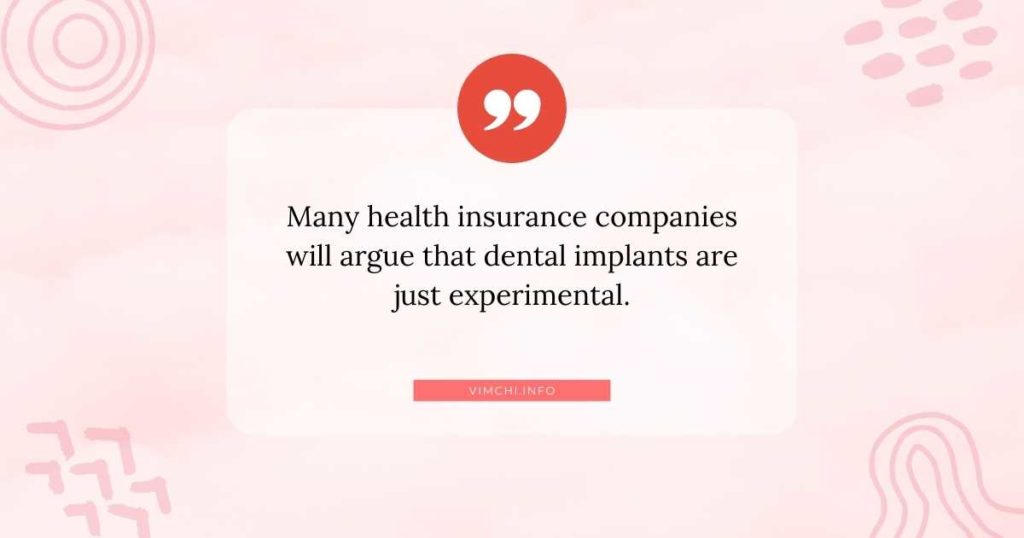 Many health insurance companies will argue that dental implants are just experimental. Thus, they are not medically necessary. Since they are not medically necessary, they won't cover it.
But dental implants aren't experimental. They must not be treated as a cosmetic procedure. Implants have been effective and safe to be used.
They have functional benefits. For instance, they can help you chew better. Chewing is vital for better nutrition and fewer digestive issues.
Furthermore, they can prevent other teeth to move. Thus, your natural teeth will remain in their healthy configuration.
Besides, dental implants can support themselves so they don't rely on your natural teeth. It means that they can stay healthy for a lifetime.
Then, they can stimulate the jawbone while promoting a stable jaw.
When you talk to your insurance provider about your dental implant coverage, make sure that you ask these questions.
Will Health Insurance Pay for Tummy Tuck?
Can You Choose Your Dental Surgeon 
Unfortunately, many health insurance providers don't allow their policyholders to choose their own clinicians. And if they do choose their preferred dental surgeon, the treatment might not be covered, or the cost would be slightly higher.
What is the Coverage? 
As mentioned, your health insurance provider won't cover 100% of the dental costs. In most cases, the coverage will only be 50% of the entire cost.
Furthermore, your provider may cover 100% of the exams and the majority of tooth extractions. These procedures are vital for your dental implants.
You should also know if the coverage will include artificial teeth or just the implant. Unfortunately, certain policies will only cover some aspects of dental implant procedures.
Thus, make sure to ask your carrier so you won't get frustrated upon knowing that only a small portion of your dental implant is covered.
On the other hand, if you're still in the process of buying health insurance, you might want to consider a package that includes cosmetic dental treatment. If you can't find out, you may opt for dental health plans or separate dental insurance.
Conclusion 
Will health insurance cover dental implants? Some policies will cover this treatment option while others don't. Thus, it's highly suggested to talk to your health insurance provider to explain to you the inclusions of your coverage. And if your policy does cover dental implants, make sure to understand what kind of coverage you can get. Is it just a portion of the procedure?
If you don't have any health insurance, now it's the perfect time to search for a plan that fits your budget. Check out this guide.