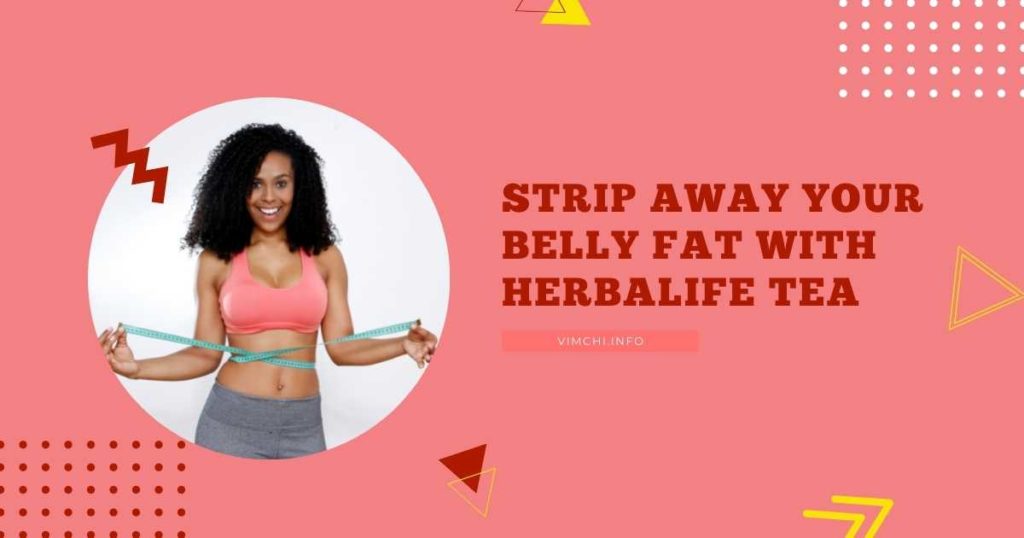 Herbalife tea can be used as your weight loss partner. You can lose amazing pounds with this tea. But you need to follow a healthy diet. You can use Herbalife tea to lose weight only if you also watch your calorie intake and exercise regularly.
Keep reading to find out how drinking Herbalife tea can help you lose your stubborn fat.
Related: Herbalife Tea for a Flat Stomach
Ways to Use Herbalife Tea to Lose Weight 
Drink It Before and After Workout 
You can drink it at any time. But to maximize its weight loss benefits, you can drink it before and/or after working out.
Herbalife tea has EGCG. According to this study,
"It was found that short term green tea ingestion significantly elevated fat oxidation and plasma glycerol levels before and post intermittent sprinting exercise. Epinephrine levels were elevated during exercise and norepinephrine levels were increased post-exercise after green tea ingestion."
After a workout, drink another cup of this tea to help your muscles recover faster.
Related: Herbalife Tea for Energy
Drink It Before a Meal 
The EGCG in Herbalife tea can help in boosting cholecystokinin. It's a hormone that quells hunger. When you drink it an hour before a meal, you will have less desire to consume food.
You may even find food to be less satisfying.
Then again, every person is different. This tea's effects on you may be the opposite.
Related: Herbalife Tea and Aloe Benefits
Make a Smoothie 
This tea can be a great base for your smoothies. To make a great-tasting weight loss smoothie with Herbalife tea, mix the following ingredients:
You may replace two meals a day with this smoothie to significantly help you lose weight. It can also help curb your cravings.
Mix it with Chia Seeds
Chia seeds are packed with fiber and protein. Plus, they are rich in omega-3 fatty acids. You can turbocharge Herbalife tea's fat-burning powers by mixing it with chia seeds in a smoothie.
Follow the instructions above on how to make a smoothie with this tea and Herbalife protein shake. You may still add 1/2 banana. Then, add some chia seeds to the mixture to give you a more satisfying smoothie.
Watch What You Eat 
As mentioned, you can't just drink this tea and hope that it will help you lose weight. You will lose a significant amount of weight if you reduce your calorie intake.
To hasten your weight loss, you may eat between 1200 and 1500 calories each day. Drink this tea three times a day to help curb your hunger and boost your metabolism.
It can be difficult to know how many calories you have eaten in a day. That's why it's beneficial to use a mobile app that can help you track or monitor your calorie intake.
Lose It is one of the mobile apps you can download and install on your mobile phone to help you track your calories per day. You can also use its web interface if you don't like downloading it to your phone.
At first, it's difficult to enter every food that you eat. But you get the hang of it.
Exercise Regularly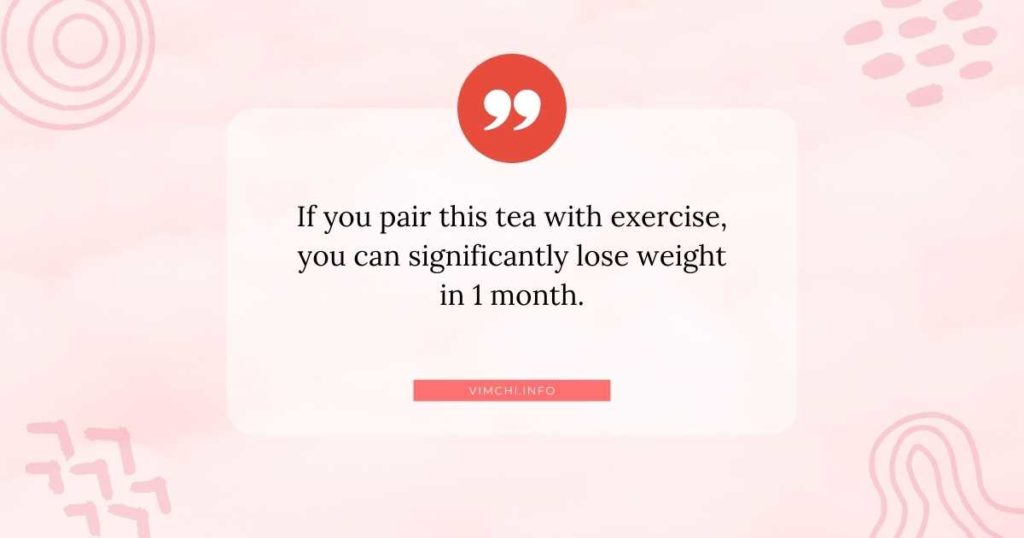 Working out five times a day can trigger your fat-burning ability. It may speed up your metabolism, too. If you pair this tea with exercise, you can significantly lose weight in 1 month.
HIIT is a highly recommend workout to hasten weight loss.
It's important to note that reducing your calorie intake can be enough to help you lose weight. However, if you wish to maintain weight loss, you need to do regular physical activity.
Here's the reason why physical activity is vital in losing weight. 
In addition to HIIT and cardio training, you should also consider strength training exercises. This type of workout increases after-burn and muscle size. Keep in mind that the more muscles you have, the easier it is for you to burn fats.
Get Plenty of Sleep 
Herbalife tea can help you lose weight. However, you may not achieve your weight loss goal if you don't have enough sleep.
Related: Natural Remedies for Sleeping
Sleep is vital for your weight loss goal. Have you noticed that when you lack sleep, you're more likely to binge eat?
The reason for this is that sleep deprivation affects appetite. And not just that, it also impacts how you choose the food that you eat. As a result, you are more likely to eat unhealthy foods.
Sleep plays a vital role in regulating hormone levels, which include leptin and gherkin, which play a vital role in your hunger and appetite.
Ghrelin is related to hunger while leptin makes you feel full. If you have insufficient sleep, it triggers an increase in ghrelin while decreasing leptin. As a result, you feel hungry all the time causing you to overeat.
Summary 
The use of Herbalife tea to lose weight is possible. However, you need to pair it with a healthy lifestyle. Finding it difficult to lose weight? Try intermittent fasting.