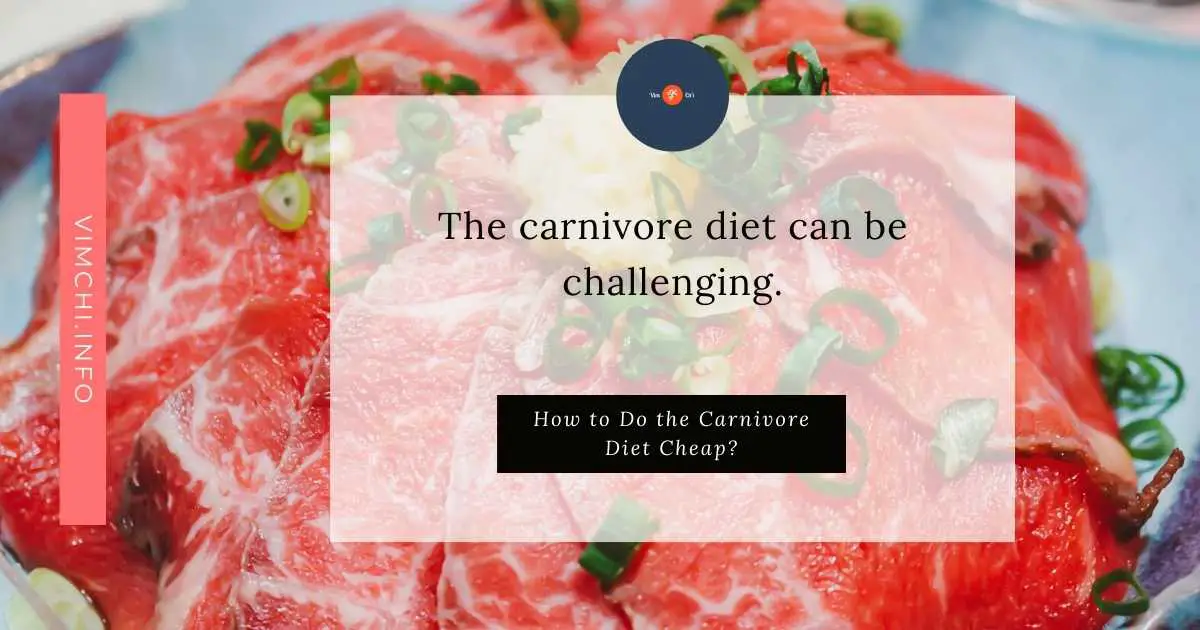 The carnivore diet can be challenging. Not only for your lifestyle but also for your wallet. Come to think of it, meat is costly.  In this post, let's explore the ways how to do the carnivore diet cheap.
Let's find out here.
How to do the Carnivore Diet Cheap?
If you wish to follow the carnivore diet, check out this post to help you get started. 
On the other hand, if you're on a budget, you should try these tips.
1. Choose More Affordable Cuts of Meat
You may prefer ribeye steak. However, it's not the most affordable option out there. Instead, opt for these cuts:
Ground beef
Chuck roast
Short ribs
Stew meat
Beef shank
2. Avoid Prime Meat
Keep in mind that the grading of meat is not about the safety of the meat or its quality. Rather, it's based on the marbling. The fat content contributes to the meat's flavor, juiciness, and tenderness.
The different grades of beef are as follows:
A beef with the highest level of marbling has a Prime designation.
But it doesn't mean that lower grades meat doesn't offer quality. You can still make a delicious low-grade meal depending on how you cook it.
Read: Can the carnivore diet reverse diabetes?
3. Choose Grain-Fed Meat 
Grass-fed costs more than grain-fed beef. Both are great for the carnivore diet. But opting for grain-fed is cheaper.
4. Select the Versatile Ground Beef
It can help you gain the benefits of beef without having to spend a lot of money. Ground beef is versatile as you can easily sauté it.
You can make burgers or meatballs. Or mix ground beef with eggs.
You can also find various recipes that include ground beef.
Read: Can the carnivore diet cause kidney stones?
5. Include Any Animal-Based Food
Just because it's a carnivore diet, it doesn't mean that you'll be eating only beef. When it comes to this diet, your options are abundant.
You can include any animal-based food products in your daily regimen.
Besides beef, you can also eat eggs. They are high in nutrients. Choose pasture-raised eggs, if you can.
You may also opt for canned seafood, like tuna, salmon, mackerel, anchovies, and herring. But when you do buy these options, make sure that they are not packed in oil. Rather, opt for canned seafood packed in water.
Then, there are beef organ meats. These are the liver, kidney, and other organs. They are rich in vitamins, minerals, and protein.
6. Visit a Farmer's Market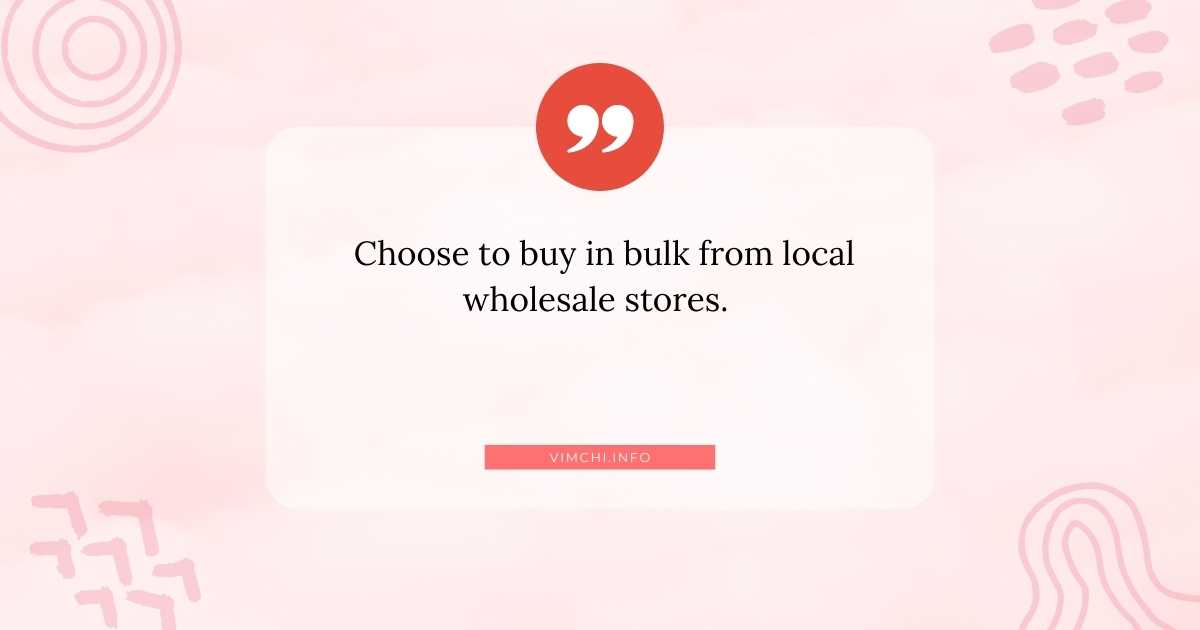 Another way to make sure that the meat you're eating is affordable yet of high quality, opt to shop from a local farmer's market.
However, if you choose to buy from one of the ranchers, you must remember that you need larger orders. But you can get huge savings.
The extra meat won't spoil quickly. Just freeze it.
You can also choose online meat delivery services. companies that offer them partner with local ranchers. They sell various meat options directly to consumers.
7. Go to Costco
If you can't find a local farmer's market, you can always choose to buy in bulk from local wholesale stores. Try Costco, Walmart, and Sam's Club.
Read: Can a carnivore diet reverse heart disease?
8. Look for Other Sources
You should not focus on beef alone when following the carnivore diet. You can mix different protein sources. Here are other meat options you can try:
Pork
Lamb
Poultry
Venison
Elk
Buffalo
Can You Do the Carnivore Diet on a Budget? 
With those tips mentioned above, you can say that it's possible to follow the carnivore diet on a budget. The best thing about this diet is that you only need to eat less often.
The reason for this is that it keeps you full longer. Thus, you can easily follow intermittent fasting, which makes it easier to opt for a meat-only diet on a budget.
Thanks to the high fat and protein content of the carnivore diet, your brain will tell your body that you are full. So you don't have to eat often in a day.
By eating less, you'll save more money in the long run.
Read: Can you have a cheat day on the carnivore diet?
How Much Meat Does the Carnivore Diet Eat Per Day? 
The Carnivore King, Shawn Baker, eats four pounds of meat each day. Normally, people eat an estimated 100 grams of protein each day. If you go on the carnivore diet, the number can go up to 500 grams.
Depending on your weight, though, you can eat two pounds of meat per day. You can eat steak, chicken, salmon, and brisket.
Red meat is more preferred by carnivore dieters. Who doesn't like eating a fatty rib eye? However, since you're on a budget, make sure to choose the more affordable options.
What is the Best Way to Start the Carnivore Diet?
It's not easy to transition to an all-meat diet. That's why for the first month, you'll find it challenging to follow it. Thus, to ensure that you won't quit, don't quickly transition to the carnivore diet.
For instance, you can try eating all meat for breakfast. Then, the following week, replace your lunch with all-meat options. In the third week, you're ready to go full-scale carnivore diet.
If you're already on intermittent fasting, it will be a lot easier for you to transition to this all-meat diet.
Do You Poop on the Carnivore Diet? 
Some followers may experience pooping less. One reason is that meat doesn't have fiber content.
However, some may experience diarrhea while following the diet for the first time.
If you poop less, though, opt to drink probiotics and fiber supplements. You should also drink a lot of water.
Since this diet is a low residue one, it means that when your body takes everything, there's not a lot of waste left.
But the lack of fiber is the main reason you'll poop less.
Summary 
How to do the carnivore diet cheap? There are various ways to follow it on a budget. One of them is to choose cheaper meats. If you wish to know more about the carnivore diet, please check out this guide.