It's time to answer another question about Herbalife tea. This time I'll look into one of the most commonly asked inquiries that is repulsive.
"Does Herbalife tea make you poop?" Does it work?
But I'm wondering if the searcher is suffering from constipation and wants to know if Herbalife tea can help him/her poop. Or if he/she imbibed it and it's making him/her poop.
Whatever the situation of the searcher is, let's find out if this tea works like senna tea, i.e. will it make you defecate (in case you're constipated) or cause diarrhea?
Let's dive in.
Ingredients of Herbalife Tea That Can Make You Poop
But first, let's look at the ingredients of Herbalife tea. I don't want to go into details because I've already discussed them here —> Important Ingredients of Herbalife Tea
I'll enumerate the ingredients found in Apple Chamomile Herbalife tea. Remember that there are different flavors of Herbalife tea.
Maltodextrin
Green tea extract 
Orange Pekoe extract
Natural and artificial apple chamomile flavor
Sucralose powder
Cardamon seed extract
Hibiscus flower powder
Malva sylvestris extract 
Out of these ingredients, the possible cause why Herbalife tea makes you poop is maltodextrin. It can have laxative properties.
According to this study, higher doses of maltodextrin can cause gastrointestinal symptoms, like gas and diarrhea.
Please take note that the study indicated a "higher dose." Thus, drinking a cup or two of Herbalife tea won't give you diarrhea. But it may help you lose weight.
Read: Tea and Fat Loss: What are they?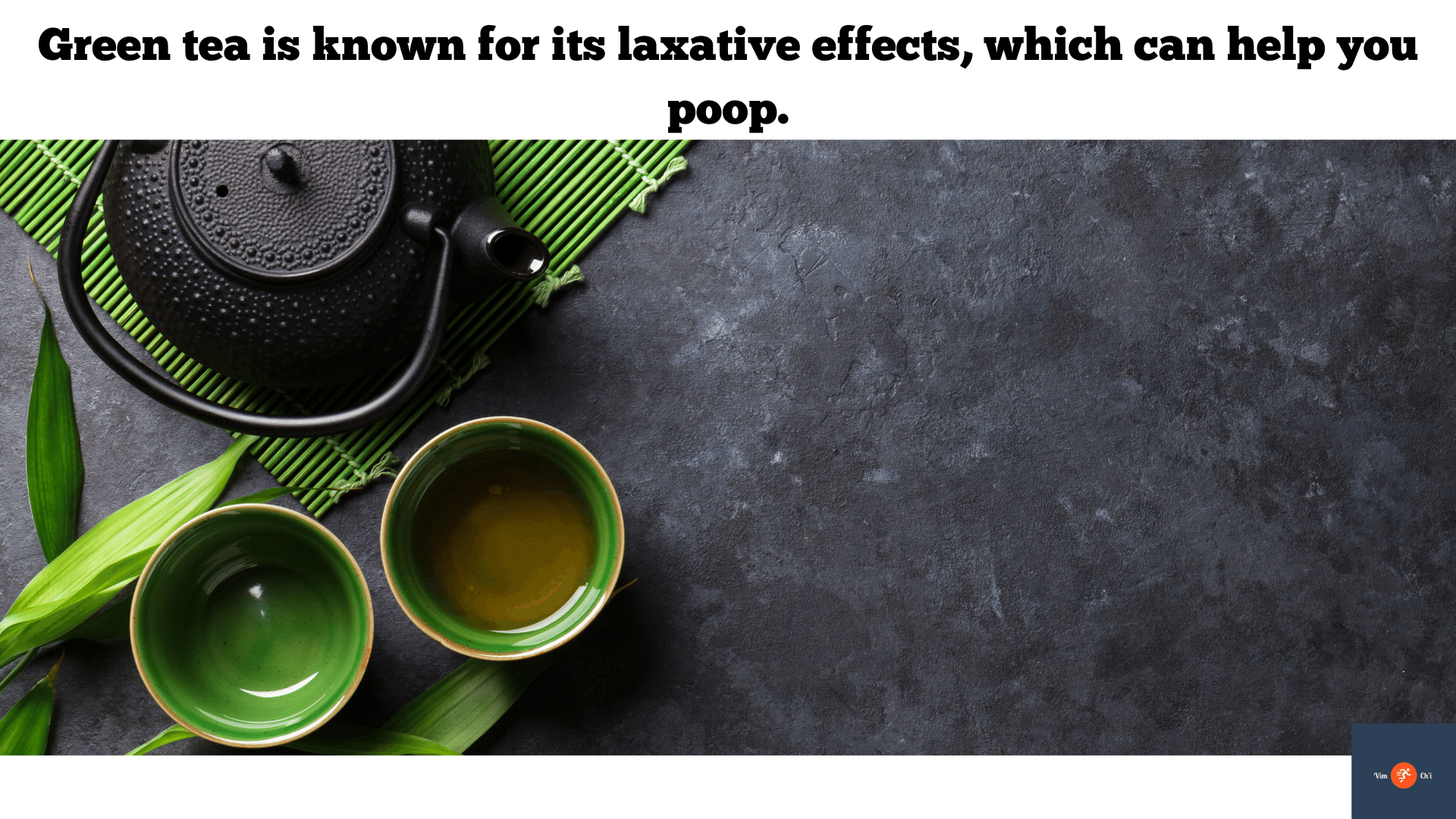 How About Green Tea? 
Another potential culprit is green tea. This tea is known for its laxative effects, which can help you poop. That's why you can use it to treat constipation. But don't drink it at high levels just to help with your weight loss goal. When you visit a nutrition club, you'll get the right amount of Tea Concentrate.
Will Sucralose in Herbalife Tea Cause Diarrhea?
It's a sweetener and it may cause laxative effects, too. As a natural laxative, it may also make you "go" because of its stimulant laxative effect.
When I used to drink Herbalife tea every morning, it did make me poop. It wasn't explosive diarrhea but a normal bowel movement from this energy drink. I loved the feeling because it made me "regular" without drinking a cup of coffee.
But there were times when it didn't make me "go."
Thus, if you experienced diarrhea right after drinking Herbalife tea, it could be that your body is just adapting to this tea. Your digestive tract is just not used to it yet.
It could also be that you have eaten something that reacted to the tea's ingredients causing defecation or diarrhea.
If you suspect that Herbalife tea is indeed making you poop or causing you diarrhea, it could be that you're allergic to one of its ingredients. There could be plenty of reasons.
Just like any other product, it isn't for everyone.
I still drink this tea but not every day. But many of my relatives and friends (they are just users and not distributors) are drinking it every day. If you are looking for teas to help with your headaches, here's our ultimate list.
And they are all fine. That is, they didn't experience diarrhea. In other words, this tea work for them.
Since it is considered herbal tea because of the presence of herbs, like dandelion tea, peppermint tea, and black tea, you might ask what other herbal teas can cause diarrhea or be used to prevent constipation.
Related: Review of Herbalife Tea Concentrate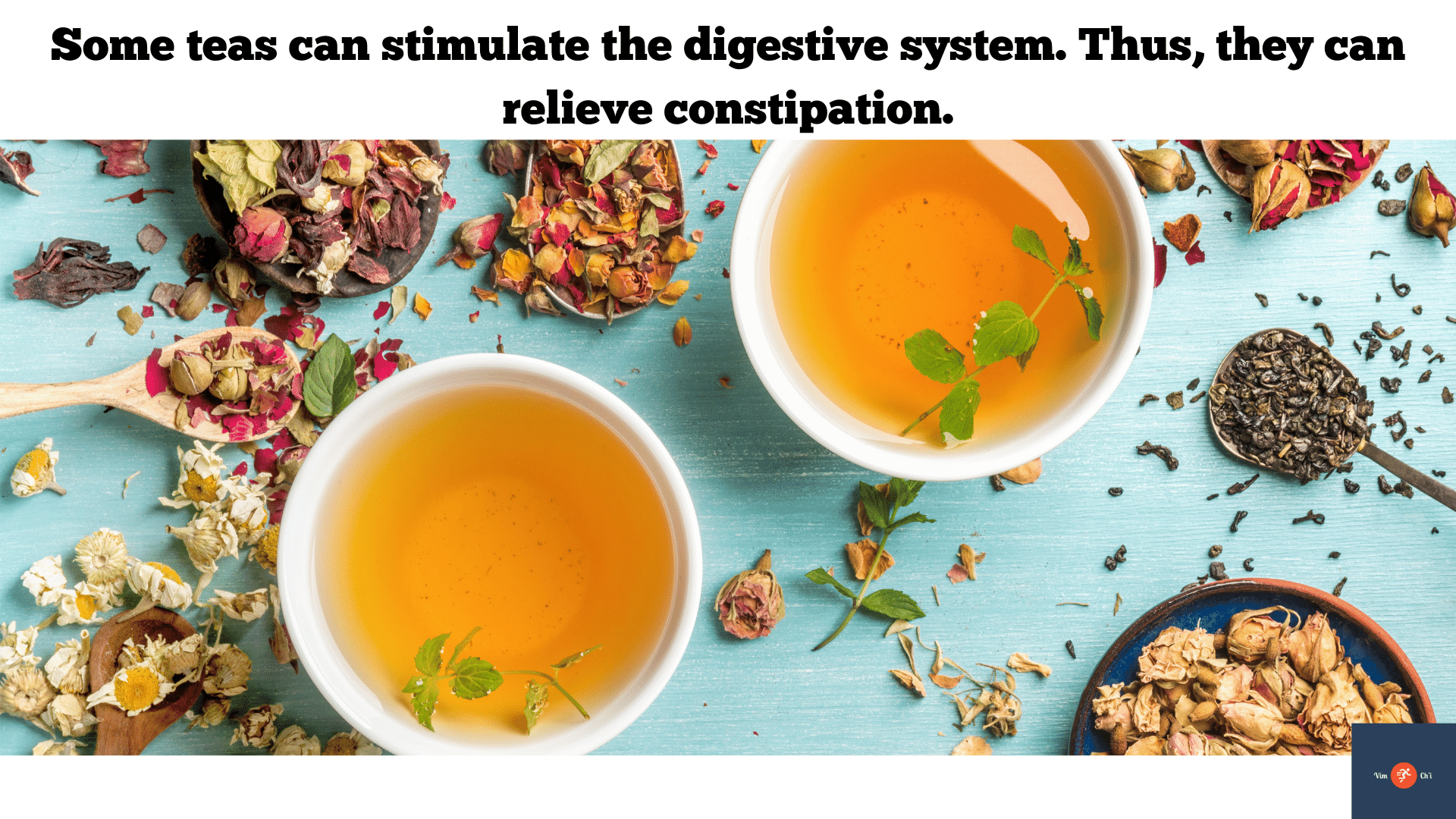 Can Herbal Tea Cause Diarrhea? 
For centuries, people have been drinking herbal teas to help with their digestive issues. Some teas can stimulate the digestive system. Thus, they can relieve constipation.
And if Herbalife tea can make you "go," then you may want to use it if you're constipated.
What are the Side Effects of Herbal Tea? 
The most common side effect is diarrhea. However, it only happens if you drink a copious amount.
On the other hand, if you are drinking some medicines, you might want to consult your prescribing physician because some of the tea's active ingredients may interact with them.
If you have occasional constipation, drinking herbal tea can help. However, it's not a long-term solution. You may wish to consult your doctor about your constipation.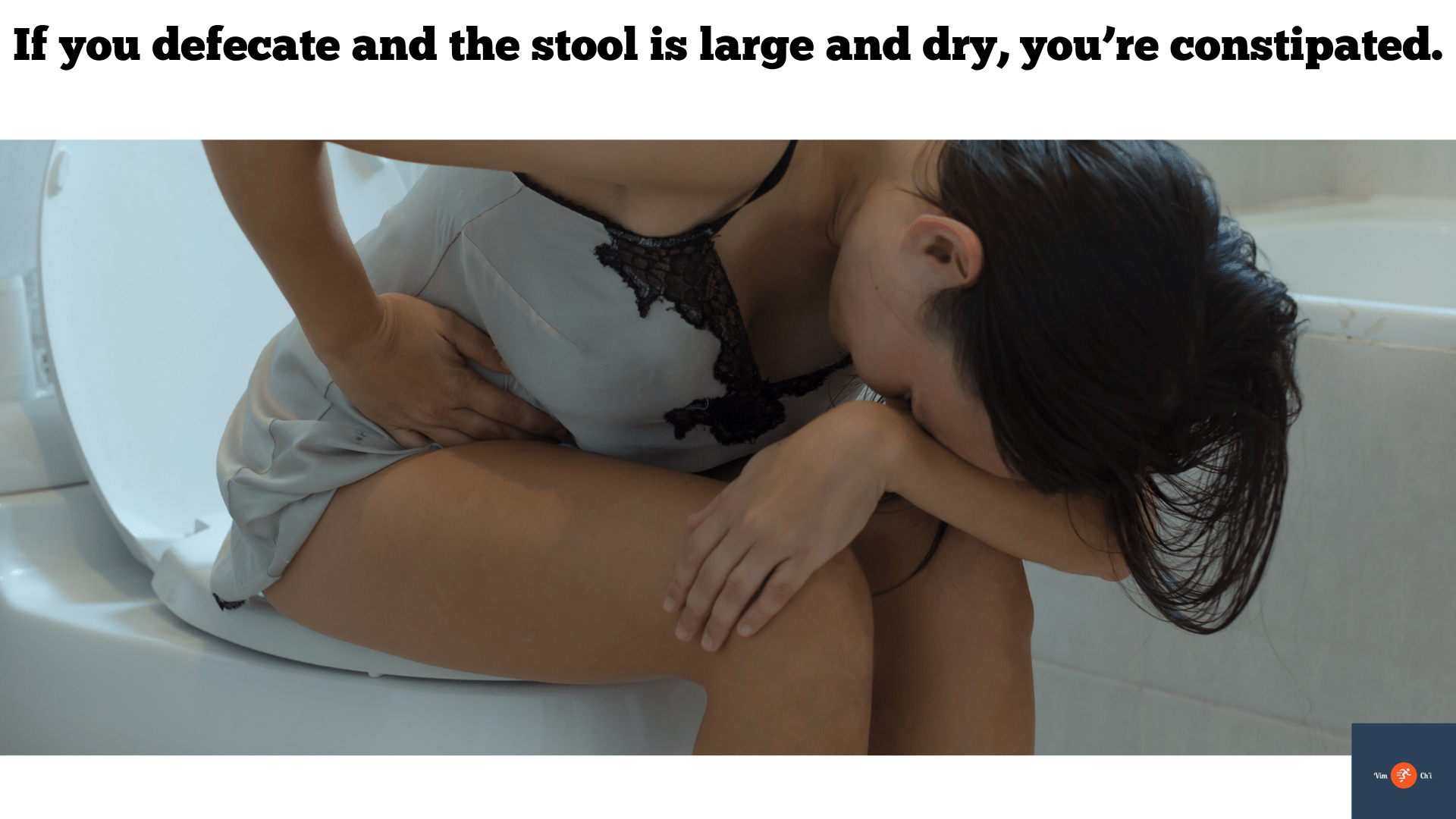 But what is a sign of constipation? 
If you haven't defecated three times during the last week, then it could be a sign of constipation.
And if you defecate and the stool is large and dry, you're constipated. It's also a sign of constipation if you strain when you defecate.
Constipation may be caused by a medical condition. But it's rarely the cause.
If you wish to avoid it, then make sure to drink enough fluids. Eat a plethora of fiber. You should also engage in various physical activities every day.
Stress and anxiety may also result in constipation.
Drinking regular herbal tea may also help you avoid constipation. But drink it moderately.
Before I end this post, I want to discuss briefly loaded teas and diarrhea because many of you, our dear readers, have been asking about loaded teas.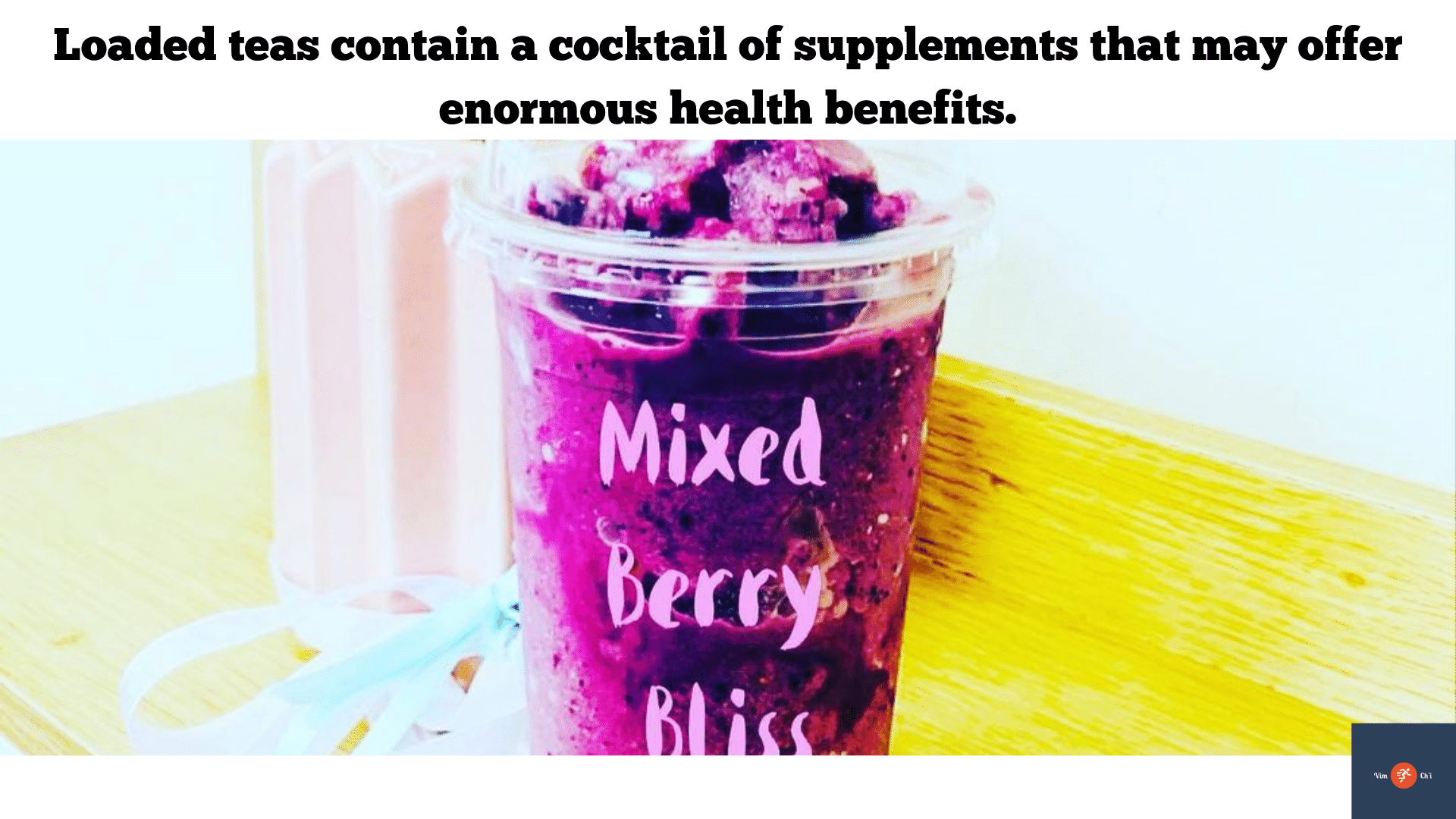 Do Loaded Teas Make You Poop? 
They may make you poop. But what are loaded teas anyway?
Loaded teas contain a cocktail of supplements that may offer enormous health benefits. You might have recognized these teas on social media.
Most of them are affiliated with Herbalife.
I haven't tried preparing or drinking a loaded tea yet. But based on my research, loaded teas used supplements as the base of these teas.
Every person can make his/her own version of loaded tea. However, many purveyors of loaded teas combine Liftoff energy tablets and Herbalife tea concentrate. They also add Herbalife aloe concentrate drink and some sweeteners.
So, do loaded teas make you poop?
I think they will make you "go" considering the ingredients you add to the tea.
It's especially true if you add Aloe Concentrate Drink, which is known to help with constipation.
You may read my post about how to take Herbalife aloe drink to soften your poop here. 
If you add Liftoff, you will surely poop because it contains ginseng, caffeine, and guarana. They are known stimulants.
But are they safe? 
I can't say for sure. Loaded teas are chock full of stimulants, which can overdrive your cardiovascular system. They may increase your heart rate and blood pressure.
Plus, the loaded tea ingredients may affect your sleep which can surely disrupt your cravings and food intake. With lack of sleep, you'll experience low energy.
I haven't tried loaded teas and I'm not planning to try any time soon.
Herbalife tea and other products of this company are safe, in my experience. However, if you overconsume them, you can expect adverse side effects. Moderation is always the key when you take any kind of supplement, including Herbalife.
Conclusion 
Herbalife tea with its anti-inflammatory properties may make you poop. But it depends on your body's reaction to its ingredients. It's generally safe to be used if you are suffering from constipation. But there are teas for constipation as well.
Over to you. What do you think of Herbalife tea? Does it make you poop? Does it relieve your constipation?
Please let me know by leaving a comment below.