Headaches can be debilitating. That's why when you see any relief, you would use it right away. Before you reach paracetamol or sumatriptan, you might want to try these herbal teas first. They have no adverse effects, unlike synthetic medicines. But what herbal tea is good for headaches?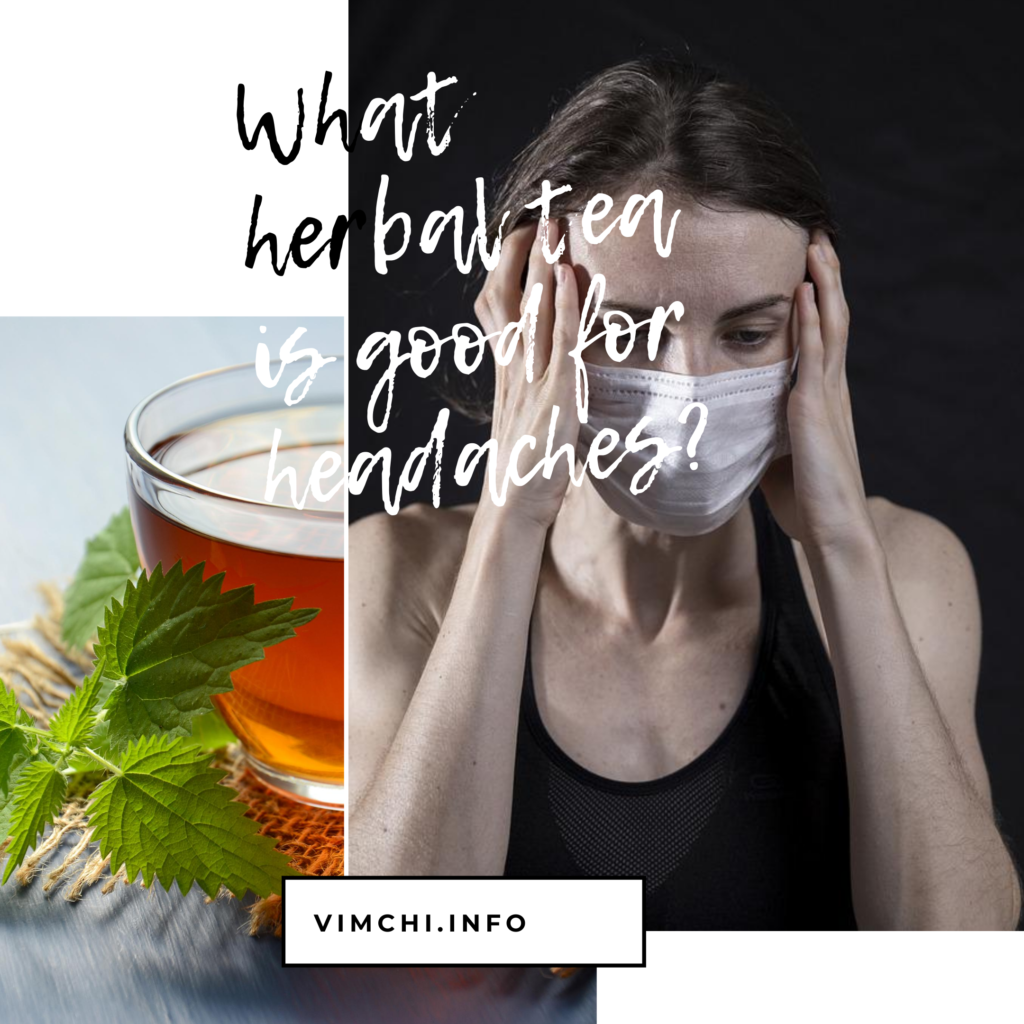 Peppermint Tea 
Applying peppermint tea to your forehead can relieve tension headaches. Or you can drink it as a tea. Either way, it can alleviate the pain.  
What this tea does is that it dilates vessels in the brain. It works like painkillers. That is it opens the vessels to bring you relief. 
To use it, steep a few dried leaves of peppermint for a few minutes. It's best to drink it hot. 
This tea is also useful if your headache is related to your blocked sinuses. It has a menthol flavor that might help in fighting sinus issues. It thins your mucus so it won't block the sinuses causing headaches. It can also act as a decongestant that breaks phlegm and congestion. 
To use it to clear sinuses, inhale the steam from your hot peppermint tea before drinking it. Or you can add peppermint to your dehumidifier. 
Ginger 
It's not an actual tea. Rather, it comes from the ginger root. But just like peppermint, ginger tea is also beneficial in alleviating headaches. It's rich in antioxidants that can lower inflammation, which causes headaches. 
In a 2014 study, researchers showed that consuming ginger powder was as powerful as sumatriptan when it comes to treating migraines. Sumatriptan is one of the migraine medications being used by many. 
You may also use ginger in other forms, like capsules, essential oil, beverages, lozenges, and gels. If your migraine includes nausea and vomiting, you may consider essential oil as taking a capsule by mouth can be difficult. 
Taking a ginger supplement may also benefit you in preventing headaches. However, be careful in taking it as some people experienced mild effects, like gas, diarrhea, rash, and heartburn. 
Clove Tea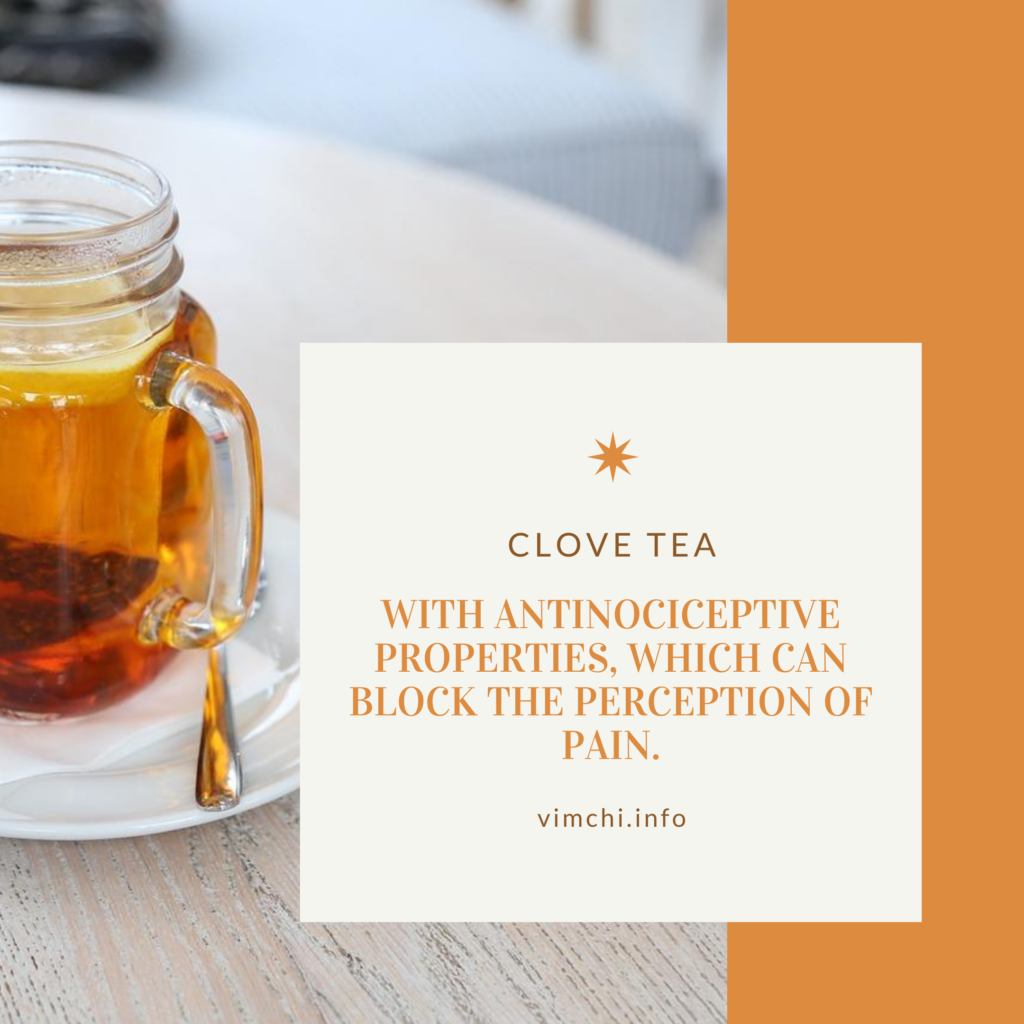 This is an important spice in Indonesia. It's also an effective remedy to treat headaches because of its antinociceptive properties, which can block the perception of pain. 
To use it as a herbal remedy, you may grind a tablespoon of whole cloves. Then, in a pan, add a cup of water before adding the cloves. Bring the mixture to boil. Allow it to steep for five minutes. Before drinking it, let it cool first. 
You may also add a teaspoon of honey to it to make the beverage sweeter.
Chamomile 
It's a tea known for its relaxing properties. And it's one of the reasons it's ideal for alleviating your migraine. It's also useful if your migraine is associated with stomach discomfort. 
Chamomile tea is also useful if you have difficulty sleeping. It's considered as effective in treating anxiety as well. 
This is a caffeine-free tea that is a better alternative to having regular tea. It's also rich in antioxidants that can effectively lower the risk of diseases, like heart disease and cancer. 
As to how much chamomile tea you must drink to effectively treat headaches, there's no standard dose. If you're taking the capsule form, you can take up to 1,600 mg per day. 
On the other hand, if you're making the tea, you may drink up to four cups a day. If you're making tea, you should steep chamomile flowers in hot water for 10 minutes. It's ideal to drink chamomile tea than in capsule form to ensure that you're getting pure chamomile. 
When making chamomile tea, you must dry the flowers, first before infusing into hot water. You may like this tea more than black or green tea because of its absence of caffeine. 
Apart from alleviating headaches, chamomile tea is also useful in controlling blood sugar because of its anti-inflammatory effects. That said, if you frequently experience headaches and you have high blood sugar, then chamomile tea is your best option among the many teas. 
However, if you're allergic to ragweed, then you must try other teas as you may develop allergic reactions to chamomile. 
Lavender tea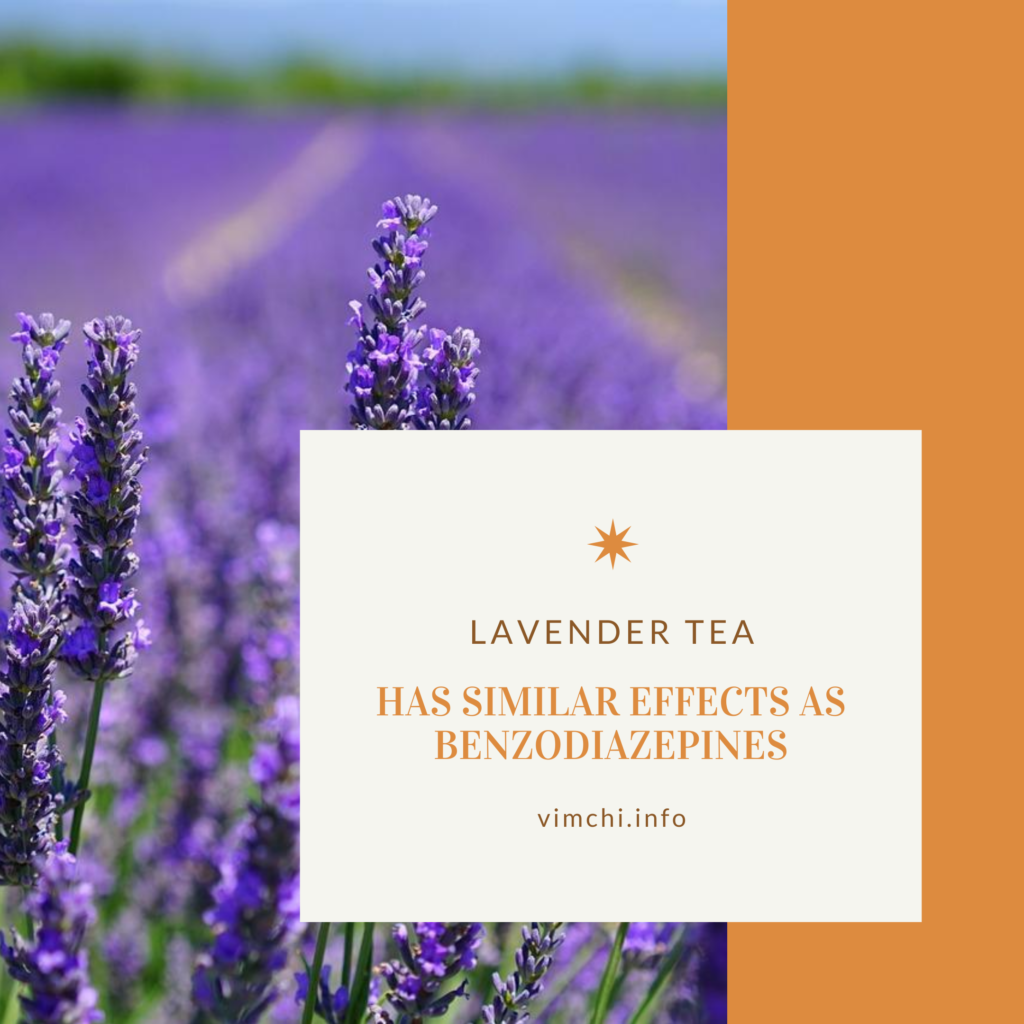 This tea may not be your number option in alleviating your headache. However, lavender tea has been used for thousands of years as a natural remedy for headaches and anxiety. 
But in ancient times, people were using lavender oil to treat their headaches. Some studies showed that lavender has similar effects as benzodiazepines, which are known as relaxants. However, more studies are needed to recommend this tea for this purpose. 
Lavender tea isn't only useful to treat headaches but it is also ideal in treating restlessness, pain, fatigue, and improving sleep.
It's easy to brew this tea. The brewing method is the same as brewing other teas. That is, you may add a teaspoon of lavender dried leaves or powder to a glass of hot water. Let it steep for up to 7 minutes. 
The flavor of this tea is quite strong. Thus, be prepared for it. You may mix it with other herbs to make it palatable if you want. 
If you choose this tea as a natural reliever for your headaches, then make sure that you're choosing the highest quality grade lavender tea. In that case, you can be sure you're getting more of the ingredients. 
Choose the Lavandula aungustifolia type of lavender to effectively treat your headache. Some types of lavender may have a stimulating effect. 
White Teas 
They're less common than green and black teas. But they're said to be as useful as those teas. Compared to black and green teas, white teas have higher antioxidant levels because they're least processed. 
And this is one of the reasons white tea is linked with many health benefits. 
Feverfew Tea 
For centuries, feverfew has been used as a pain reliever. Its aromatic leaves can help prevent migraines. Related to daisy, feverfew has parthenolide, which is said to disrupt serotonin and prostaglandin. These are naturally occurring substances in the body that cause blood vessels to dilate. They can also trigger migraines. 
By taking it daily for several months, this plant can prevent migraines. Unfortunately, it doesn't show to treat them. In that case, if you take it when you have a migraine attack, it may not be useful. 
In some studies, feverfew lowers the frequency of migraines and also their severity. However, some users might have received mixed results. 
As for the dosage, you may take feverfew tea daily. You can purchase feverfew teabags online. If you don't like drinking tea, though, you may take feverfew oral tablets, liquid extract, or capsules. 
No matter what brand of feverfew you are using, make sure that you follow its instructions for the right dose. 
In some people, they reported mouth ulcers after drinking feverfew tea. Hence, if you notice ulcers in your mouth, they could be a side effect of feverfew. When steeping feverfew leaves, use fewer leaves and add more water to avoid mouth ulcers. 
If you're allergic to ragweed, marigolds, and similar plants, you must avoid feverfew. It's also not ideal for you if you're using blood-thinning medicine. 
Willow Bark Tea 
During the 400 BC, people were advised to use willow bark to alleviate their fever and reduce inflammation. This plant has been in China and Europe throughout the centuries. Today, many people are still using it to treat low back pain, headache, and various inflammatory conditions. 
Willow bark has salicin. It's a chemical that has properties similar to aspirin. Apart from salicin, this bank has anti-inflammatory compounds, known as flavonoids. When you combine these two, you are getting both pain-relieving and anti-inflammatory properties. 
Because it's natural, drinking willow bark tea to relieve headaches will not cause any gastrointestinal complications. In that case, it's safer than other pain relievers available like ibuprofen, which can be harmful to the stomach. Then again, large-scale studies are required to determine how safe willow bark tea is in treating chronic headaches. 
However, many people have sworn by willow bark tea's effectiveness in treating their headaches. 
You must not take this tea if you're allergic to salicylates, like aspirin. As mentioned earlier, this tea contains salicin, which is similar to aspirin. Before you take this tea, make sure that you consult your physician, especially if you suffer from stomach ulcers, liver issues, and kidney diseases. 
Never take this tea if you're pregnant. 
Apart from drinking tea, you should also try applying essential oils to your temple. There are plenty of essential oils you can try. Some of them are listed here: 
Bergamot 
What's great about it is that it has a citrus scent. If you like such scent, then you won't mind applying bergamot essential oil to your temple to relieve your headache. It can uplift your spirit while combatting fatigue and stress. It also relieves tension and anxiety. 
But don't use it if you're going to expose your skin to the sun. That's why you should apply it at night. 
Chamomile Oil 
Apart from drinking chamomile tea, you may also want to apply chamomile oil to your skin. Choose Roman chamomile as it is sweeter than German chamomile. 
Clary Sage 
Another essential oil tries try when you're having migraine is clary sage. It can reduce stress while treating PMS. 
Since migraine is related to stress, applying clary sage oil can reduce the pain. What's great about this oil is that it can also have other uses, like fighting depression. And it's great to use it along with lavender oil. 
Eucalyptus 
This oil is common in various ointments. And if you wish to get relief from your migraine, make sure to try eucalyptus oil. It has a minty smell. 
You may boil water and add eucalyptus oil. Then, inhale its steam. It's effective in your migraine. It also doesn't trigger cough reflex when you smell it. 
Jasmine 
It's not a common essential oil for migraines. However, many people have sworn by its effectiveness. It's also useful in easing your depression and it can balance your hormones. 
Drink Water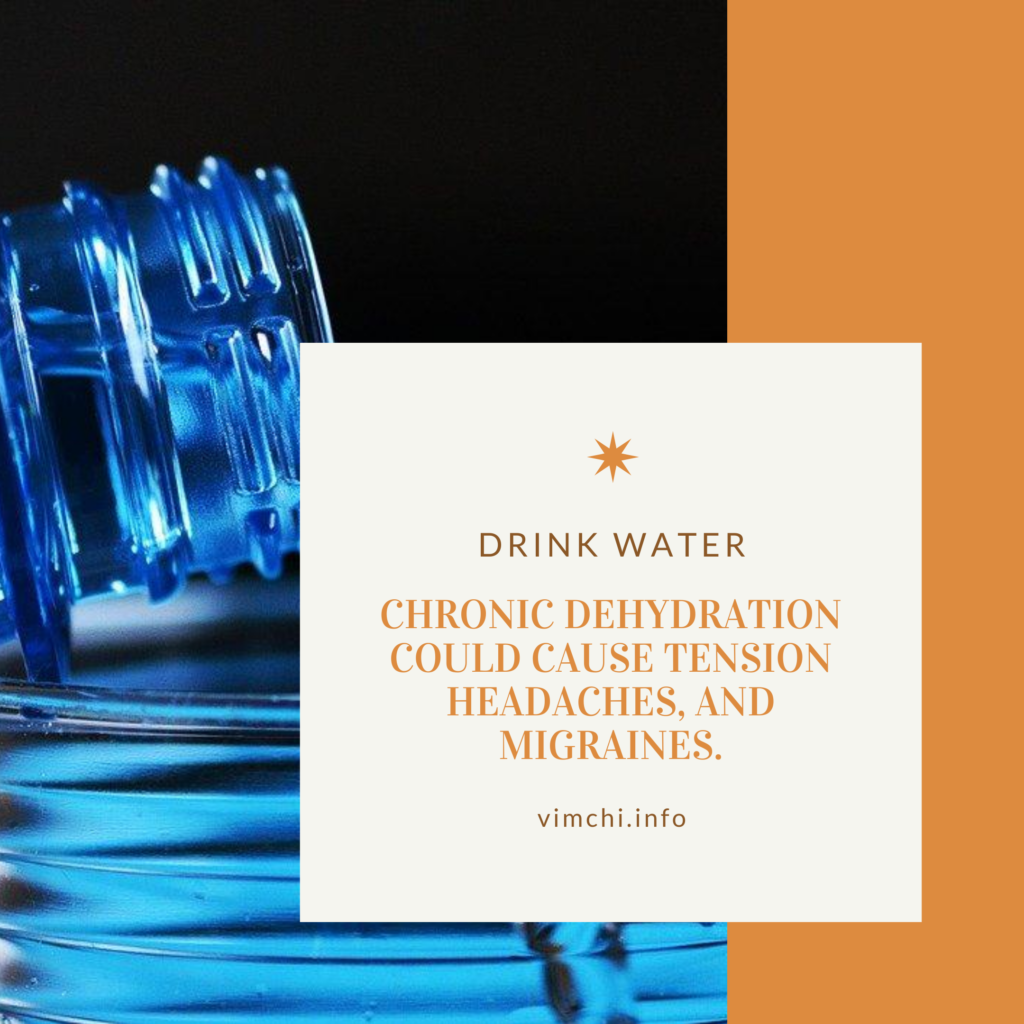 To further relieve yourself of your headache and migraine, you must drink more water. In various studies, they showed that chronic dehydration could cause tension headaches, and migraines.
Within 30 minutes of drinking water, your headache may be relieved. 
Magnesium May Help 
You may also add magnesium to your list of supplements. It's a mineral that vital for various functions in the body, including nerve transmission. Magnesium is also useful in relieving headaches. 
However, magnesium doesn't treat migraines. It only prevents it. Thus, if you have a migraine and you take a magnesium supplement, you must not expect your migraine to be relieved. 
Instead, you must take it every day to prevent migraines. Make sure to use 600 mg of magnesium citrate. It can help in reducing the frequency and severity. 
Remember though that taking this supplement every day may cause diarrhea. However, it's only temporary. Once your body has been accustomed to it, digestive side effects will also be gone. 
What's great about magnesium supplement is that it will make your bowel regular. You should also take B-complex vitamins as they, too, can have beneficial effects on migraine sufferers. 
Sleep 
Another reason you might be suffering from headaches or migraines is that you are sleep deprived. Make sure to get at least 8 hours of sleep. To track your sleep, you may use an affordable smartwatch that has a sleep monitoring feature. 
But you must also avoid getting more than 8 hours of sleep as, this, too, can trigger migraines. 
For maximum benefits, you should get between 6 to 8 hours of sleep each night. 
Wrapping Up 
What herbal tea is good for headaches? There are lots of them. You can get started with those teas mentioned above. If your migraine is associated with blurry vision, extreme nausea, and vomiting, you should contact your doctor right away. Or go to the nearest emergency room.