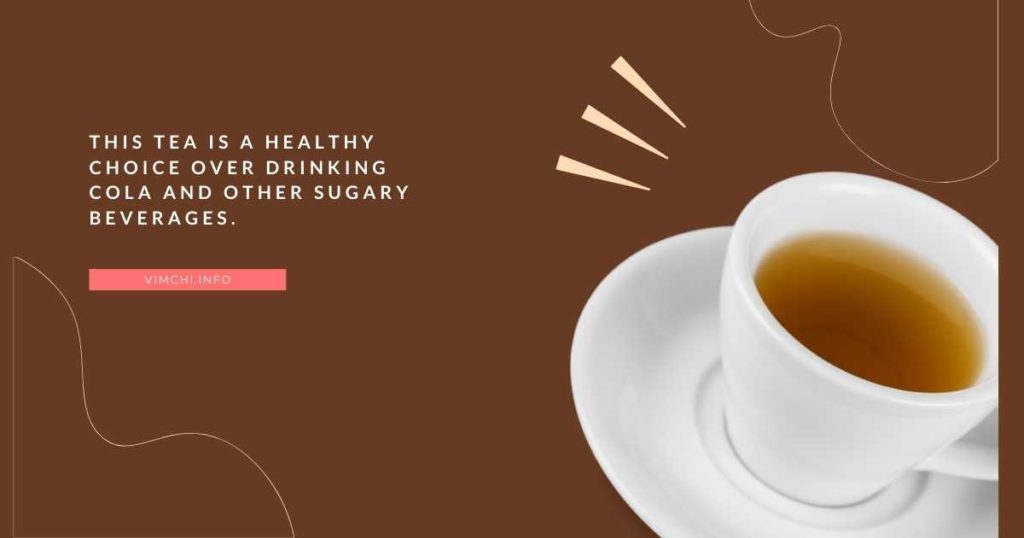 Herbalife Herbal Tea Concentrate is a beloved beverage. It contains green tea, which is commonly used by many for its healing properties. With its many health benefits, can you drink Herbalife Herbal Tea Concentrate every day?
Keep reading to know more.
Can You Drink Herbalife Herbal Tea Concentrate Every Day?
Yes, it is safe to drink this tea every day. However, you need to remember that anything that is taken in excess is bad enough to cause side effects.
This tea is a healthy choice over drinking cola and other sugary beverages. As long as you drink it in moderation, this is a beneficial tea.
If you're planning to drink it every day, make sure not to exceed 4 cups per day.
Drinking it too much can cause these side effects.
Insufficient Sleep 
This tea contains caffeine. And you know that excessive caffeine intake can cause sleep disruption.
Some studies suggest that caffeine inhibits the production of melatonin, thereby, causing poor sleep quality.
Unfortunately, inadequate sleep can lead to mental issues, such as impaired memory and fatigue. Chronic sleep deprivation is also linked to the risk of obesity and poor blood sugar control.
It's difficult to know how caffeine affects sleep patterns because people metabolize this substance at different rates.
See Also: Natural Remedies to Help You Sleep
Nausea 
Drinking this tea in excess may also cause nausea. It increases your chances of feeling nauseous when you drink it on an empty stomach or consume it in large quantities.
The green tea content of this tea contains tannins. They are responsible for the dry taste of the tea. But this nature can also irritate digestive tissue, resulting in stomachache and nausea.
The amount of tea to cause this effect will depend on the person.
Heartburn 
Again if you drink it in excess, this tea may cause heartburn. If you have GERD, it can aggravate the symptoms.
This study suggests that caffeine relaxes the sphincter. As a result, it allows acidic stomach content to flow into the esophagus.
Furthermore, caffeine increases total stomach acid production.
Then again, drinking this tea may not necessarily lead to heartburn. As mentioned, people respond differently to tea.
But if you observe that you experience heartburn after consuming a large quantity of tea, then it may be time for you to reduce your intake to determine whether your symptoms improve or not.
On the other hand, if you consume this tea in moderation, it may offer you many health benefits, such as the following.
See Also: What are the Natural Remedies for an Upset Stomach?
Promote Heart Health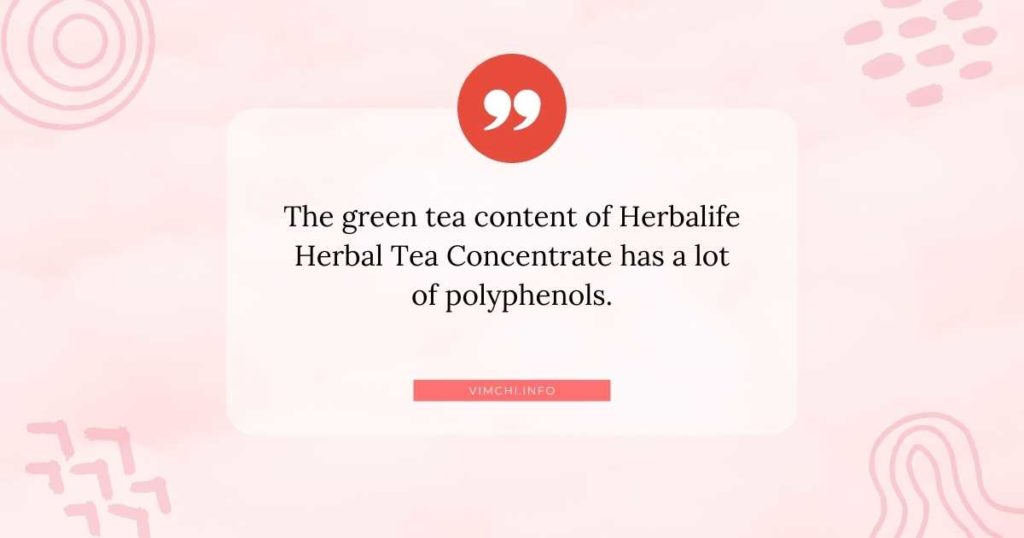 The green tea content of Herbalife Herbal Tea Concentrate has a lot of polyphenols. They have been shown to fend off inflammation and chronic diseases, including type 2 diabetes and heart disease.
However, if you're sensitive to this tea, it might be best to drink just one cup a day.
Improve Cognition
This tea has health-boosting properties. It may prevent cognitive decline, heart disease, diabetes, and cancer.
However, you should not depend on this tea alone to improve your cognition. There are other ways to boost it. Regular exercise and eating balanced foods are two important ways to improve your mental health.
See Also: Herbalife NRG Tea Benefits
Weight Loss 
One of the reasons many people are drinking this tea is its weight loss effects. Indeed, Herbalife Herbal Tea Concentrate promotes weight loss.
It can boost your metabolism and may help in burning more calories.
Then again, if you don't change your diet, you still won't lose weight no matter how many cups of this tea you drink every day.
Keep in mind that weight loss can only happen when you eat the right amount of food and engage in regular exercise.
Thus, if you pair this tea with intermittent fasting, then you are likely to lose a significant amount of weight after a month.
If you do follow IF, avoid drinking this tea during fasting. Even though it has low calories, it can still break your fast. This is especially important if you're fasting for medical reasons.
However, if you fast to lose weight, you may drink this tea while fasting. But don't add milk or sugar. Otherwise, you're only adding calories to this tea, which is not good for your weight loss goal.
If you wish to practice intermittent fasting with this tea, make sure to start with a shorter fast. For instance, you can try a 12-hour fast at first. Then, after a week or two, you can lengthen your fast to 16 hours.
Once you're accustomed to intermittent fasting, you may try one meal a day (OMAD). However, OMAD is an extreme version of intermittent fasting. Thus, it's not for everyone.
See Also: Herbalife Tea to Lose Weight
Summary 
Can you drink Herbalife Herbal Tea Concentrate every day? Yes, you can. It's safe to drink it every day as long as you take it in moderation. Drinking it in excess will only cause negative side effects, like the ones mentioned above.