The carnivore diet may not be the kind of diet you want to follow if you grew up eating vegetables and a lot of rice. This is quite different from the ketogenic diet that took off in popularity. Eliminating plant matter and fiber from your normal eating habits can be a huge change in your life. However, if you are still on the fence, you might want to gain knowledge first about this diet. So, here are some of the carnivore diet books you might want to get your hands on this year or next.
As an Amazon Associate, we earn from qualifying purchases.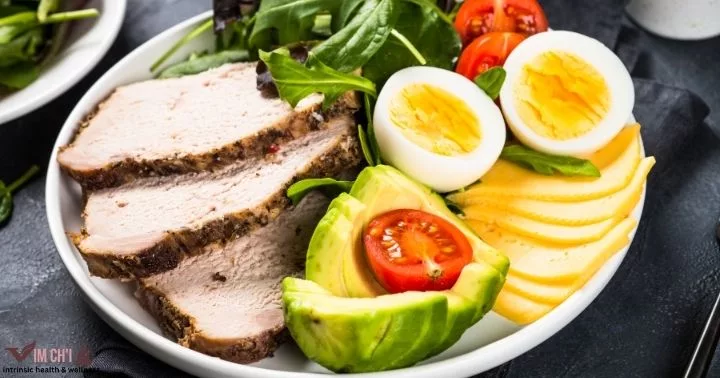 Carnivore Diet Books
To embark on this dietary journey successfully, you need to have the right information and guidance. Several exceptional books are available on Amazon (and other sources) to help you better understand and implement this diet.
1.) The Carnivore Code by Paul Saladino, MD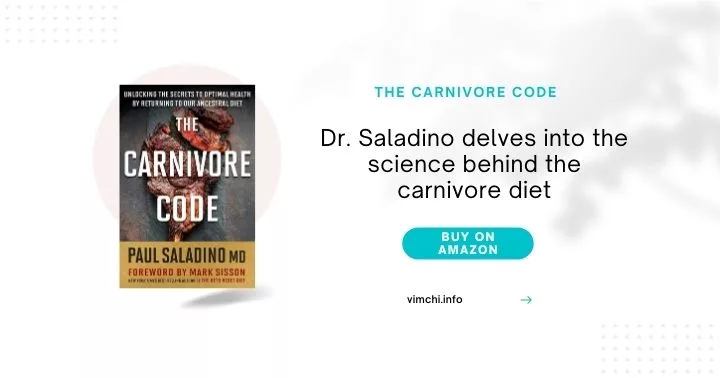 Dr. Paul Saladino is a leading figure in the carnivore diet movement. His book The Carnivore Code is a must-read for anyone considering this dietary approach. Dr. Saladino delves into the science behind the carnivore diet, explaining the physiological and nutritional aspects.
He also provides practical advice on how to transition to and maintain a carnivore diet, all backed by scientific research.
Even though the author encourages you to eat meat, he never says not to eat plants again. The reason for this is that there are the least toxic plants that you could include in your diet. He talks about what veggies are the least harmful and makes meat the major item on your plate.
He even recommended go carnivore diet for 45 to 90 days. After that, you can slowly introduce veggies back into your lifestyle.
It is an excellent book, even if you are a vegan. You may be convinced to finally start eating meat.
2.) The Carnivore Diet by Dr. Shawn Baker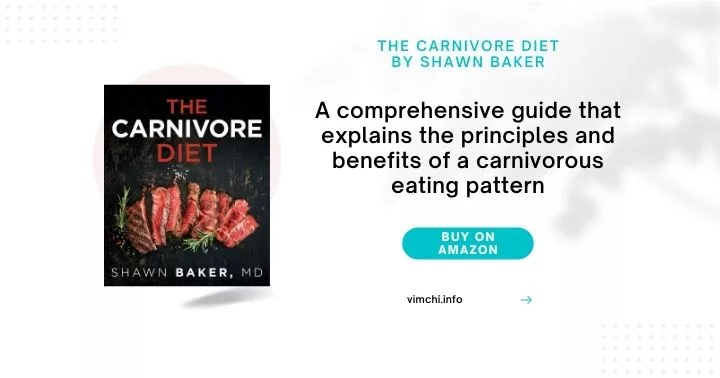 This book is a comprehensive guide that explains the principles and benefits of a carnivorous eating pattern. The author is a former orthopedic surgeon and a passionate advocate for this diet.
Dr. Baker shares personal anecdotes and success stories from those who have adopted this way of life. His work aims to inspire and inform you if you seek to improve your health through this diet.
There are plenty of things you are going to like about this book. For instance, the author does not say that this is the best and only good diet you must follow. Rather, he says it can help and do a lot of good things for many people.
It raises several interesting points. Thus, you will have a lot to think about.
The author said that he does not intend to follow this diet for the rest of his life. However, he will do it as long as this diet will continue to provide him with the health benefits that he is experiencing.
He also urges readers to experiment with this diet to find out how it affects them. The testimonials he provided are interesting.
The tone of the book is that if you have tried everything and did not work, you might want to try the carnivore diet. This is not wrong. It might be beneficial for you.
3.) Carnivore Cookbook by Maria Emmerich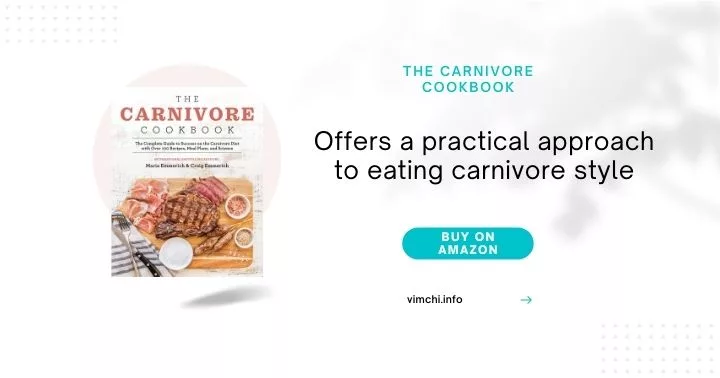 While many books focus on the science and philosophy of the carnivore diet, The Carnivore Cookbook by Maria Emmerich offers a practical approach to eating carnivore style. This book is filled with delicious and easy-to-prepare recipes, ensuring that you can enjoy your carnivore diet while maintaining variety in your meals.
The author's recipes are not only satisfying but also nutritionally balanced, making them a great resource for both beginner and seasoned carnivores.
The book covers a range of topics from climate change to plant anti-nutrients to storing meats. It has the right number of recipes to ensure that both foodies and non-foodies are happy.
4.) The Carnivore Diet Handbook by K. Suzanne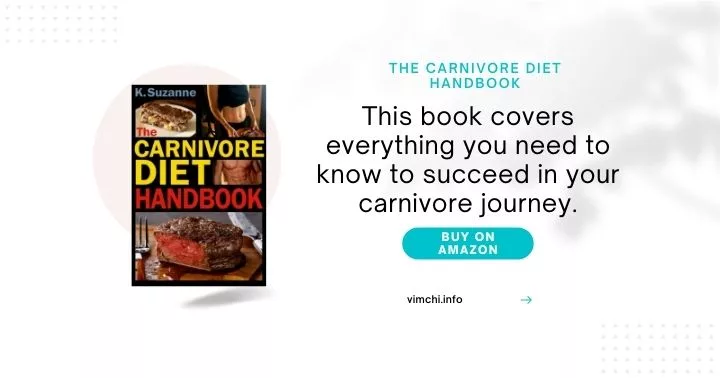 It is a helpful resource that guides you through the various aspects of this diet. From the basics to more advanced topics, this book covers everything you need to know to succeed in your carnivore journey.
It offers meal plans, tips for social situations, and practical strategies for maintaining the diet when traveling. It makes it a valuable companion if you are looking to stick to your carnivore lifestyle.
5.) Lies My Doctor Told Me by Ken D. Berry, MD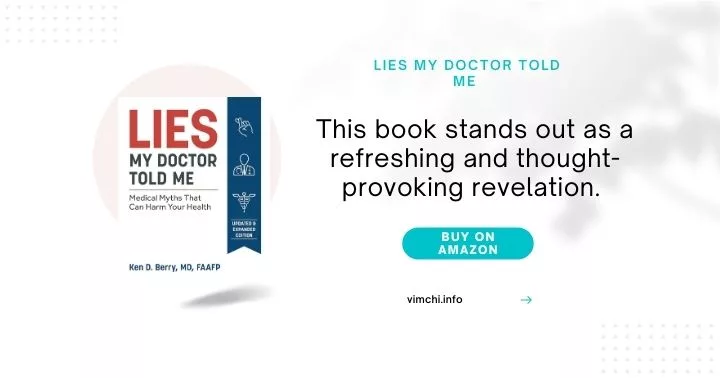 This book stands out as a refreshing and thought-provoking revelation. Dr. Berry, a family physician, has penned a book that challenges conventional medical wisdom and invites readers to reevaluate their approach to health.
It is a wake-up call to the myriad misconceptions that have been perpetuated in the realm of health and medicine. The central premise of the book is that much of the advice dispensed by healthcare professionals is influenced by outdated beliefs, industry pressures, and financial interests rather than genuine concern for patients' well-being.
Dr. Berry's arguments are backed by a wealth of scientific research, and he carefully footnotes his sources, which adds credibility to his claims. Dr. Berry advocates for a return to natural, unprocessed foods, highlighting the importance of a low-carb, high-fat diet to promote better health. He emphasizes the role of dietary choices in managing chronic conditions, arguing that many individuals can reduce or even eliminate the need for medications through a shift in lifestyle.
6.) The Vegetarian Myth: Food, Justice, and Sustainability by Lierre Keith
Lierre Keith embarks on a provocative journey that challenges conventional wisdom about vegetarianism, sustainability, and the ethical dimensions of food consumption. This book is not just a critique of the vegan lifestyle, it is a passionate argument for reevaluating our relationship with food and the environment.
The author was once a committed vegan for over twenty years has a unique perspective to offer. Her journey from veganism to omnivorism is rooted in her desire for truth and her pursuit of a more sustainable and ecologically responsible way of living. She candidly shares her own experiences, laying bare the struggles and realizations that led her to abandon her vegetarian beliefs.
The carnivore diet is gaining momentum as a unique and potentially transformative way of eating. To navigate this nutritional path successfully, it is essential to be well-informed. The books mentioned in this article offer a range of insights, from scientific explanations to practical guidance and personal anecdotes.
Whether you are new to the carnivore diet or looking to deepen your understanding, these books are invaluable resources to help you make the most of the diet in 2024 and beyond.
Remember that before making any significant dietary changes, it is advisable to consult with a healthcare professional to ensure it is a suitable choice for your individual health and nutritional needs.
Use these carnivore diet books to guide you in your journey.