There's a saying that "a steak a day keeps the doctor away." Doctors would argue about it. But we won't talk about it here.
Rather, we'll talk about the carnivore meal prep delivery services, just the best ones though.
Meal prep is your best option to stay true to this diet. With the right planning, you'll have more time to enjoy your delicious food.
Why Do You Need Carnivore Meal Prep Delivery Services? 
Carnivore diet meal plans are easy to follow. However, many people have a hard time finding a variety of animal foods.
Your local grocery store may provide you with some animal foods. But your choices are still limited.
With meal prep delivery services, you can have a variety of options.
Carnivore Meal Prep Delivery Services You Should Try 
1. Blue Apron 
It's one of the first companies that ship customers recipes to make tasty meals at home. Blue Apron has expanded its core business model to include menu items for carnivore diet eaters.
The kits are easy to prepare. Plus, the options are delicious. You can pick juicy burgers with homemade sauces or pan-seared pork chops. There are various options for anyone following this type of diet.
When the kits arrive at your doorstep, the ingredients are still crisp and cool. The flavors are zesty.
The price of meal kits varies depending on the food you wish to prepare. You can expect to pay from $7.99 to $9.99 per serving. Then, you'll handle shipping costs.
What Meal Kits to Try?
Seared Pork and Sweet Chili Glaze
Seared Steaks
Beef Over Curry-Spiced Rice
2. Crowd Cow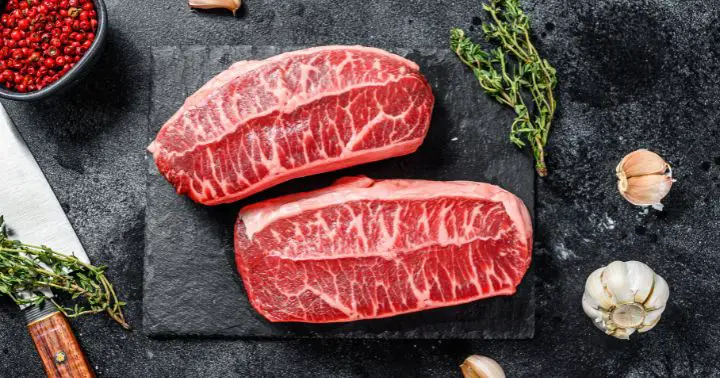 It's not a meal prep delivery service. Rather, it delivers meat-only products. It has a huge variety of carnivorous delights with more than 600 options.
You can pick from its curated monthly boxes or choose your own packages for variety. The options include chicken, duck, lamb, grass-fed meats, pasture-raised meats, Wagyu, and turkey.
There's no guessing when it comes to the pricing. Each time you pick an item, the price is listed. Some meats are either grass-fed or pasture-raised.
For example, if you want St. Louis spareribs, you can either opt for pasture-raised or all-natural.
Furthermore, you will know which farmer or ranch each cut of meat comes from.
What You Must Try? 
Japanese A5 Wagyu NY Strip steak. It's packed with umami flavor. It contains more omega-3 fatty acids than other kinds of beef.
What's more, is that it comes from Kagoshima Farms in Japan. It's one of the most sought-after beef in the world and you can find it at Crowd Cow.
3. Freshly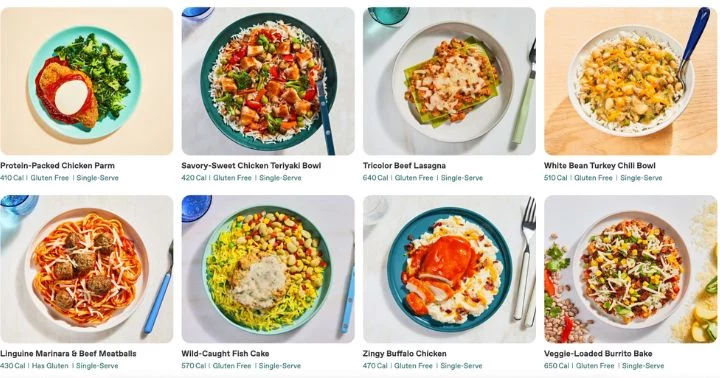 If you value convenience, then Freshly is the perfect company that delivers your carnivore meals. The company offers a wide variety of chicken, pork, and beef-based meals.
When on a carnivore diet, you can choose either to go low-carb or high-protein. There are plenty of meals that you can try every week. Just choose something that suits your needs.
And if you're not following a 100% carnivore diet, you can opt for keto, low-carb meals. They are perfect if you wish to manage your blood sugar.
What Meals You Must Try? 
Protein-Packed chicken parm. It has mozzarella and garlicky broccoli. It's a keto-friendly meal with almond flour. It's baked to get a greaseless finish. This is perfect if you're not on a strict carnivore diet.
Seared beef brisket and bbq sauce. It's melt-in-your-mouth beef brisket, according to Freshly. It's seasoned with just black pepper and garlic. But it's dressed in smoky-sweet bbq sauce. The total carb for this is 27 grams.
4. Trifecta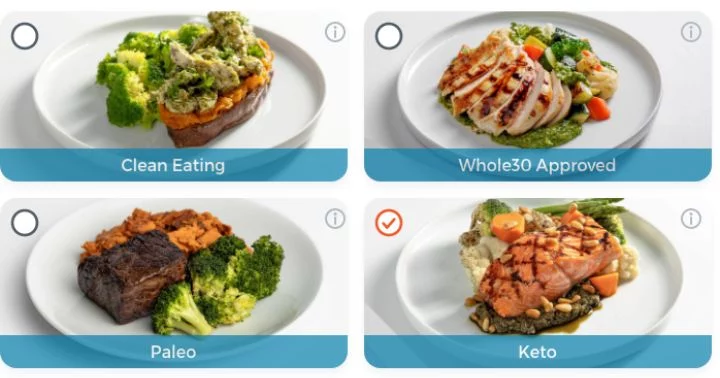 It has plenty of carnivore meal options that can be delivered to your doorstep. Most meals are high in protein. Thus, they are perfect for your carnivore diet.
The ready-to-eat meals are made with the best ingredients, like free-range chicken, grass-fed beef, wild-caught seafood, and sustainable pork.
To help you get started with Trifecta, just choose from several of its meal plans. The meals will arrive on Friday. They can last up to 10 days in the fridge. During preparation, the meals are prepared using fresh ingredients.
What Meals to Try? 
Keto Mediterranean Salmon. The eggplant kale and cherry tomatoes may not be carnivore-friendly, but they are still perfect for your low-carb diet. Each serving has 9 grams of carbs but 32 grams of fats.
5. Sunbasket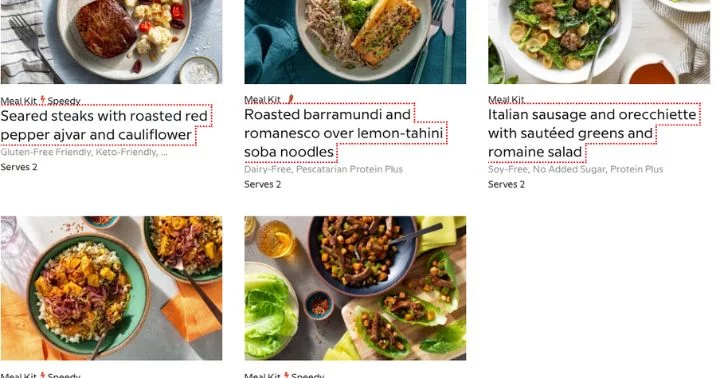 The service includes scrumptious menus for all eaters. And it also offers Paleo foods and meals for carnivores.
The best thing about it is that all meals are made by chefs, so you can expect nothing but delicious meals every time. You can select from 20 meals each week.
Each meal is designed for weight loss. You can also add protein packs to your order. For instance, if you want to consume no carbs, you can swap cod for a fatty fish, rather than lean ground beef patties.
Just like the other meal prep delivery services above, Sun Basket also uses the highest-quality ingredients. Most of them are organic. For their beef, they only use grass-fed.
What to Try at Sunbasket? 
Seared steaks with roasted red pepper. It's keto-friendly and soy-free. This is also ideal if you're carb-conscious. Per serving is only 420 calories.
6. Butcher Box 
This is also a great option if you follow a carnivore diet or a low-carb diet. The meats are free-range and grass-fed. You can also buy organic ingredients for your lifestyle.
With the options available, you can stay true to your carnivore lifestyle.
What to Try at Butcher Box? 
Ribeyes. They are favorites among members. The best way to cook this rib eye is pan-seared to obtain juicy, flavorful meat.
NY Strip Steaks are tender and well-marbled. Just sear it to allow its flavor to shine.
Finding the Best Meal Prep Delivery Services
When looking for the best carnivore meal prep delivery services, ensure that the practices are responsible sourcing. You should also consume meat without hormones and antibiotics.
Another important thing to analyze is to find a delivery service that also offers organ meats. It's especially beneficial if you practice nose-to-tail eating. Make the most of these carnivore meal prep delivery services to have a variety of animal foods for your diet.