The carnivore diet benefits are aplenty. Even though most people would consider it a new diet, this all-meat way of eating is ancient. It is said that humans two million years ago ate a hyper-carnivore diet.
But I'm not here to give you the benefits of this diet. You can just check out our page here if you wish to dive deeper into them. In this post, I'll talk about the best presents you can give to your friends or colleagues who are just starting to have an all-meat diet.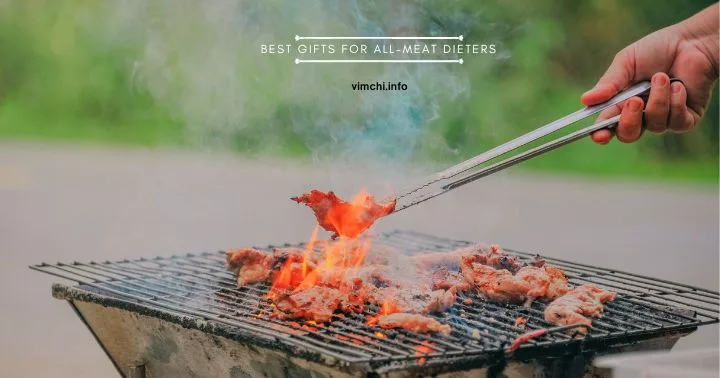 Remember, it's nearly the holiday season. So, it is best that you get ready so you won't feel anxious about what to give at the last minute.
Carnivore Diet Benefits and the Gifts for All-Meat Dieters
1) Quality Meat Subscription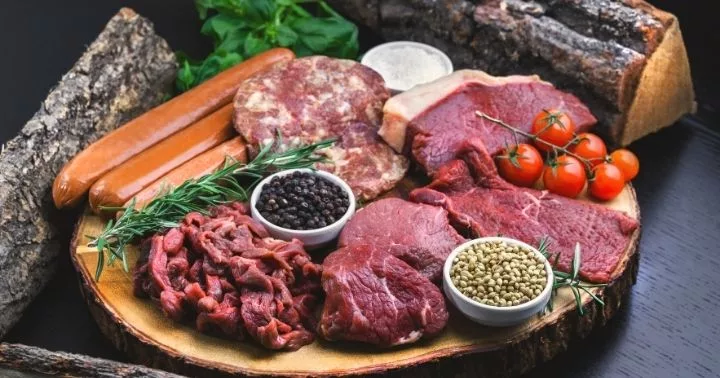 One of the cornerstones of the carnivore diet is high-quality meat. Consider gifting your friend a subscription to a reputable meat delivery service. These services often provide a selection of grass-fed and pasture-raised meats. It ensures the best possible nutrition for your friend.
You can choose from various options, such as monthly or quarterly deliveries. Your friend will appreciate the convenience and the assurance of getting top-notch meats.
Butcherbox is one of the popular meat subscription services that focuses on providing customers with 100% grass-fed and grass-finished beef. It also offers free-range organic chicken and heritage-breed pork. Plus, you can find wild-caught seafood.
2) Cast Iron Cookware
It is an essential tool for any carnivore diet enthusiast. These durable pans and skillets are perfect for cooking steaks, roasts, and other carnivorous delights.
They offer excellent heat retention and even distribution which can help your friend prepare mouthwatering meat dishes at home. Consider gifting him a high-quality cast iron skillet or Dutch oven.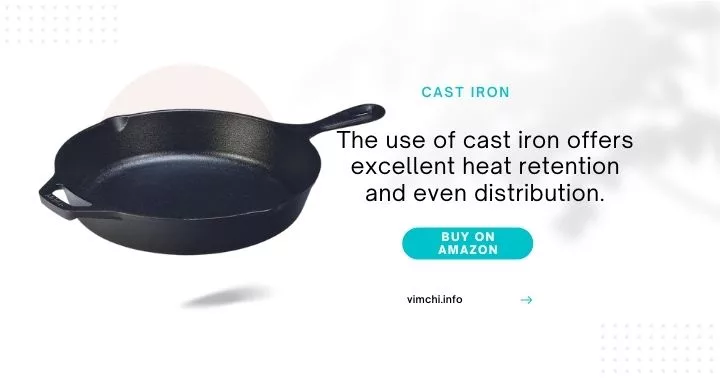 Your friend will love it. He will surely make this his new go-to pan as it can handle any kitchen cooktop. It is made in America. The cooking surface is naturally seasoned and will improve with use.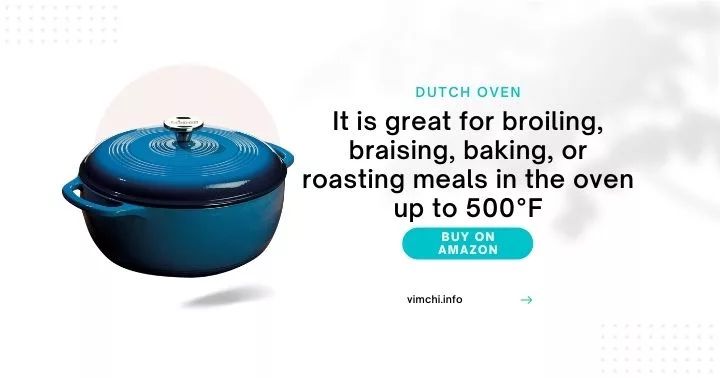 Or you can give him this Dutch oven.  It is great for broiling, braising, baking, or roasting meals in the oven up to 500°F. It has superior heat distribution and retention. Thus, it can heat evenly any meal throughout the bottom and sidewalls.
3) High-Quality Butcher Knife
A sharp, sturdy butcher knife I a must-have for anyone on this diet. A good butcher knife makes it easier to slice, dice, and prepare various cuts of meat.
Look for a well-crafted, high-carbon steel knife that will last for years, and keep your friend's meat preparation efficient and enjoyable.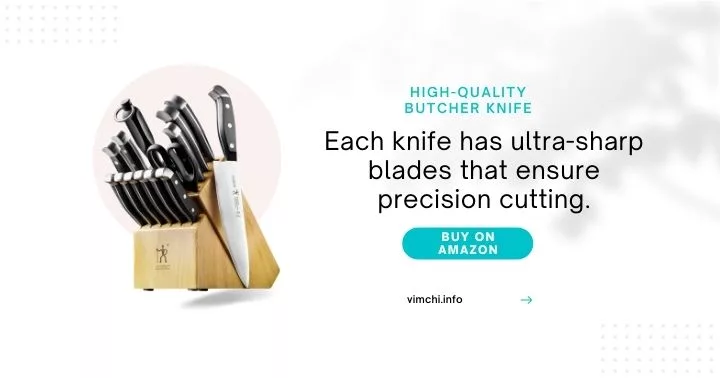 Henckle's premium quality 15-piece knife set is a steal. Each knife has ultra-sharp blades that ensure precision cutting. It is a German-engineered knife so you know it is built to last. With its lightweight, easy-to-use features, your friend will enjoy cutting his meat (and other items).
4) Meat Thermometer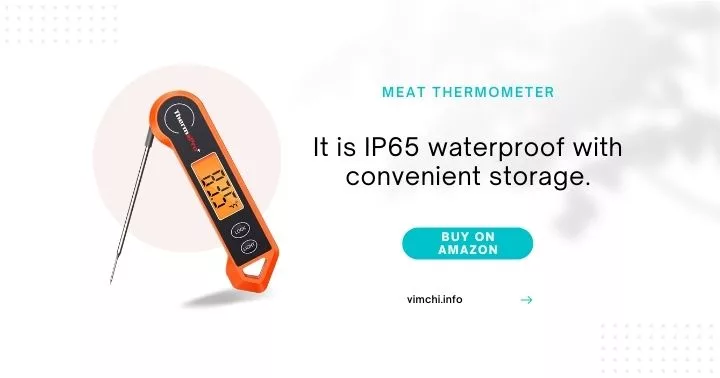 To ensure that meat is cooked to perfection, a meat thermometer is indispensable. Help your friend achieve the ideal level of doneness for his stakes and roasts by gifting him a reliable digital meat thermometer. This tool will take the guesswork out of cooking meat and result in consistently delicious meals.
This best-seller digital meat thermometer is a great option.  It is a two-inch auto-rotating thermometer that is also perfect for left-hand users. It is IP65 waterproof with convenient storage. It features a magnetic back that lets you place it on any metal surface or use its hang hole for hooks.
5) Beef Jerky Maker
If your friend enjoys snacking on beef jerky, consider getting him a beef jerky maker. It allows him to prepare his own jerky at home. In that way, he can be sure that the jerky is free of additives and preservatives. He can experiment with different marinades and flavors. Generally, he can customize his jerky according to his taste.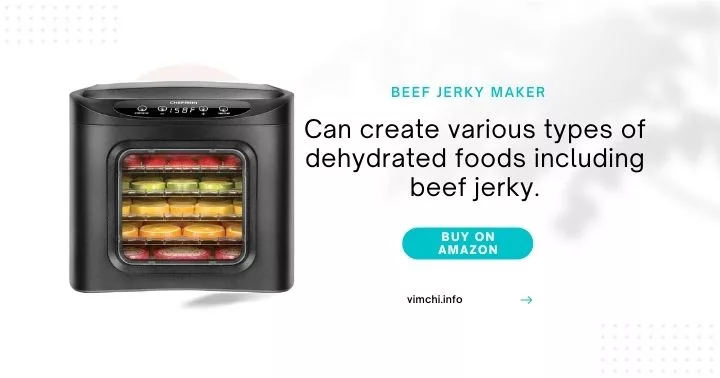 This is a Chefman Food dehydrator machine that can create various types of dehydrated foods including beef jerky. Because he can make preservative-free beef jerky, he does not have to worry about his allergies. It has digital temperature preset settings that can range from 95°F to 158°F.
6) Carnivore Cookbook
A cookbook tailored to the carnivore diet can be a valuable gift. You can try searching for it on Amazon. Make sure to choose a cookbook that provides a variety of meat-based recipes and offers guidance on meal planning and nutrition. This resource will help your friend stay inspired and engaged with his diet while ensuring he meets his nutritional needs.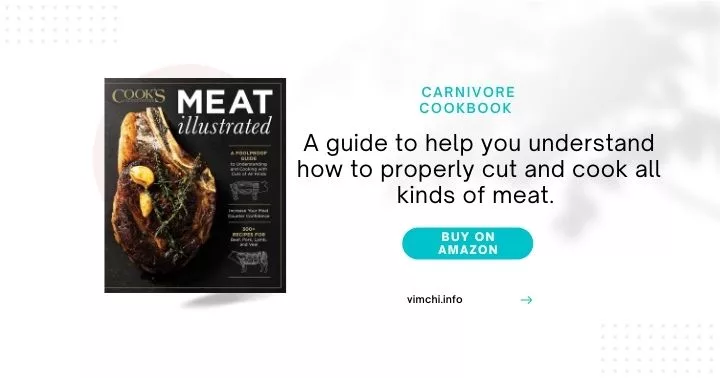 This book is highly recommended. It is actually a guide to help you understand how to properly cut and cook all kinds of meat. This is part cookbook and part handbook. It has 300 recipes for cooking not just beef but also lamb, veal, and pork. Get in Kindle version or hardcover.
7) Meat Spices and Rubs Cooking Gift Set
It is an excellent gift for carnivore dieters because it can help in enhancing the flavor of your friend's meat. Carnivore dieters predominantly consume meat, and while the meat is delicious on its own, spices and dry rubs can enhance its flavor significantly. These seasonings can add complexity, depth, and uniqueness to meat dishes, making every meal a delightful experience.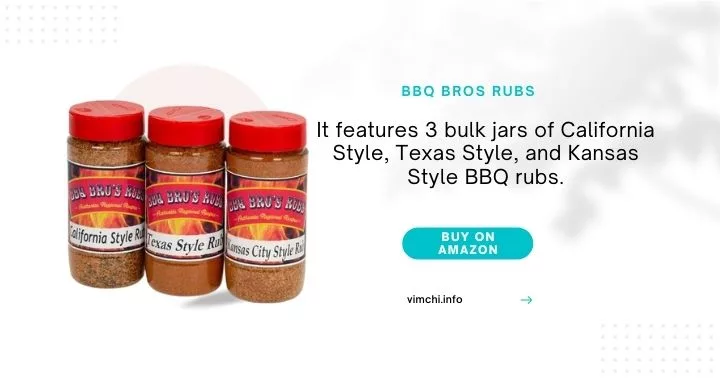 BBQ Bros Rubs is a total steal. It features 3 bulk jars of California Style, Texas Style, and Kansas Style BBQ rubs. The BB rubs can be used as a dry marinade for meats, seafood, poultry, fish, etc. They do not have MSG, gluten, and soy. And they are certified Kosher.
8) Vacuum Sealer
To help extend the life of the meat, a vacuum sealer is an ideal gift for carnivore dieters. Vacuum sealing removes air from packaging, significantly extending the shelf life of meats. Your friend may often purchase meat in bulk or receive large deliveries. A vacuum sealer ensures that the meat stays fresher for longer, reducing food waste and the need for frequent grocery trips.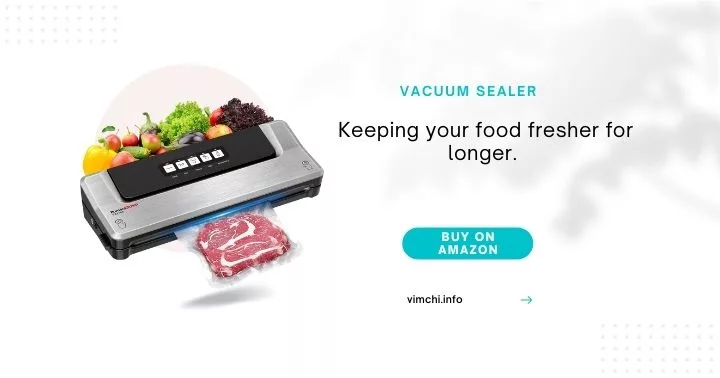 Bonsenkitchen is a vacuum sealer machine that can handle dry and moist food. It is a perfect solution to keep his food fresher for longer. Unlike normal storage methods, vacuum sealing can keep food fresh for 8 times longer.
9) Serving Board
Your friend can create that perfect preparation area. If he likes inviting guests to his house, he can serve the steak he made in style on a serving board. Whether it is dinner for two or the whole family, this prep board can handle it.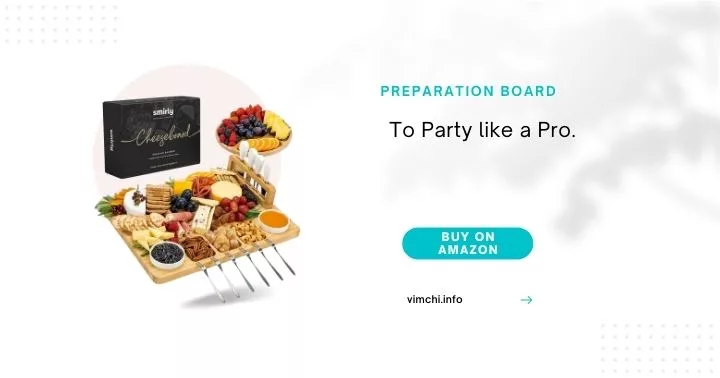 SMIRLY Charcuterie Boards Gift Set will allow your friend to party like a pro. It is the perfect size for displaying a variety of meats, cheese, veggies, jams, dips, and more.
Support Your Friend
Supporting a friend on the carnivore diet journey can be a thoughtful and considerate gesture. By selecting the right gifts, you can help him make the most of this diet's potential benefits. From quality meats to essential kitchen tools, these gifts will not only aid his carnivore diet but also show your support for his dietary choices.
For more information about carnivore diet benefits, please check this page.