I practice intermittent fasting and I fast for 16 hours a day. This eating pattern is more ideal for many. It's not too short or long.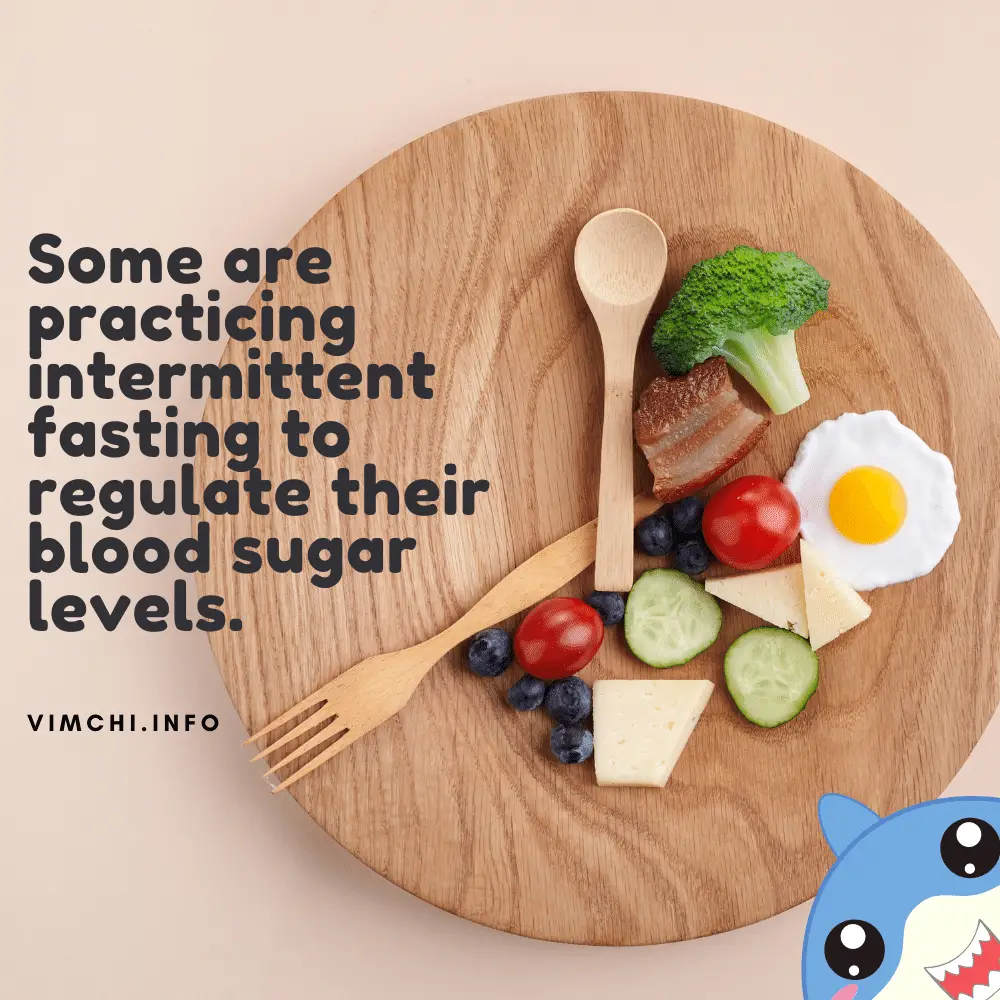 Many of us who practice it have different goals. For me, I do IF to maintain my ideal weight. Some are practicing it to regulate their blood sugar level.
Now, the question you may have in mind if you're not yet following this eating pattern is, "Will intermittent fasting lower blood sugar?"
Let's find out here.
How Will Intermittent Fasting Lower Blood Sugar? 
Intermittent fasting may be beneficial in lowering your blood sugar.
Some studies showed those who practice intermittent fasting have reduced fasting blood sugar. Their fasting insult was down by 31%.
In other words, IF can provide protection if you're at high risk of developing type 2 diabetes.
Can You Still Practice Intermittent Fasting If You Have Diabetes?
Some studies showed that IF may help people with this chronic condition. Then again, it's not to be used as the main treatment.
The American Diabetes Association doesn't suggest or recommend it as a way to manage diabetes.
However, studies are still ongoing to prove how beneficial intermittent fasting is in regulating blood sugar.
How Does Intermittent Fasting Affect Blood Sugar? 
Before we get to know how IF can affect blood sugar, it's vital to remember how the body processes glucose and insulin.
Insulin is a type of hormone that allows glucose to enter the cells to be used for energy. When your blood glucose increases, your body releases insulin that comes from the pancreas.
After the release of insulin, glucose should enter the cells to provide balance to your blood sugar levels.
However, if your cells can't respond to insulin, glucose starts to gather and accumulate in your blood. It happens because it can't enter the cells.
This is known as insulin resistance.
When IR starts, the pancreas makes more insulin to resolve the issue. The pancreas will continue to release insulin until it can no longer produce sufficient insulin to combat the condition.
Now, how can intermittent fasting help? 
The main goal of intermittent fasting, no matter its type, is to decrease insulin levels to a level where your body starts to burn stored fats for energy.
When you eat carbs, your body metabolizes them and breaks them down to glucose. If there's more blood glucose circulating in the body, the extra glucose is stored as fat.
For your body to utilize glucose as energy, it needs insulin.
If you don't eat, your body doesn't release insulin, thereby, lowering insulin levels. If the insulin level is low, the fat cells release stored glucose, thereby, leading to weight loss.
How Long Does It Take for Intermittent Fasting to Lower Blood Sugar?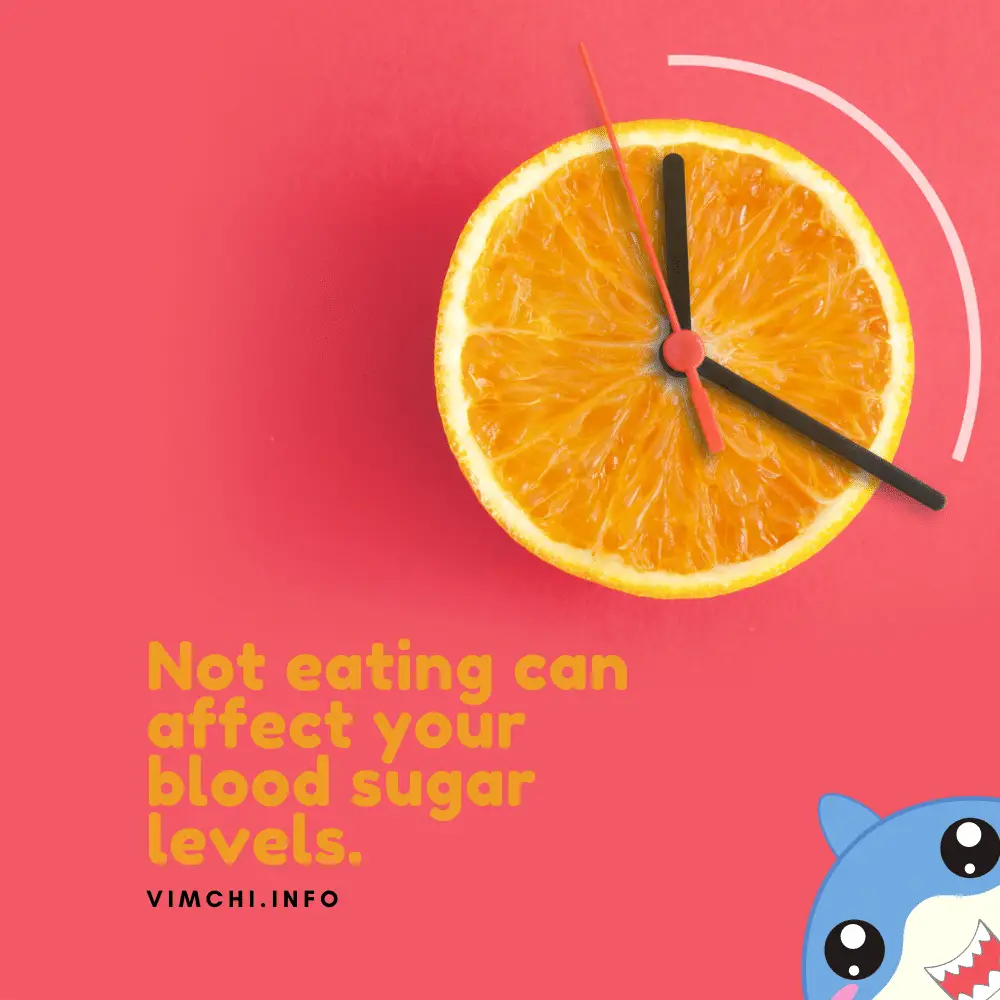 Not eating can affect your blood sugar levels. It can take a few hours for glucose to enter the cells in the body, thereby, lowering your blood sugar levels.
This is why when you need to undergo fasting blood glucose to measure the sugar in your blood, you have to fast for at least 8 hours.
That's how long your body works to sweep all glucose molecules from the bloodstream and make them enter your cells.
Thus, the longer you fast, the lower your blood sugar levels will be. If you don't eat and there's no more glucose available, your body starts to use up stored fats.
When your body starts to use fats for energy, your body burns more calories.
If you're obese and you fast intermittently for a few months, you'll lose a significant amount of weight. But that's not a definite result.
Some people practice intermittent fasting but still gain weight. Why?
That's because they binge or overeat after their fasting period is over. It's one reason you still need to monitor your calorie intake when you do IF. 
However, you may not need to monitor your calorie intake if you eat twice a day and you consume less sugar.
Furthermore, some people still gained weight after intermittent fasting for a few weeks because they have a false sense of security.
They think that just because they practice IF, they don't have to follow a positive eating habit.
They eat whatever they want including processed foods.
Thus, even if you follow a 16-hour intermittent fast but if you consume more calories than what your body can burn, then you will still gain weight. 
You may also try eating one meal a day (OMAD). But you will still gain weight if your calorie intake is still higher than the recommended calorie intake.
The alternate-day fast may give you better chances of losing weight because you can save a significant amount of calories for days that you don't eat.
Benefits of Intermittent Fasting 
The practice is linked to longer lives, improved cognition, and better heart health.
In Japan, many residents there are practicing intermittent fasting. It's one reason that they have managed to keep obesity at bay.
Several studies showed how IF could improve insulin resistance to help in stabilizing blood sugar levels.
However, studies about intermittent fasting are still limited.
Then again, more and more people are trying it. Most of them experienced positive benefits from this eating pattern.
Unfortunately, it's not for everyone.
Some people can't stick to this plan longer. Many are so ingrained in the culture of eating three meals a day. They feel hungrier and irritable. 
However, the feeling of hungry and irritability is common during the first few days of intermittent fasting. It will pass after your body has adapted to your eating pattern.
But if you suffer from diabetes, intermittent fasting may not be ideal for you. Talk to your doctor about it.
Conclusion 
Will intermittent fasting lower blood sugar? Yes, it will help in regulating blood sugar levels. Then again, if you have a chronic condition, you might want to consult your doctor first before experimenting with it.
Before you start intermittent fasting, you may read about what happens if you don't eat for 24 hours? Will it cause hair loss? Is there a fix to sluggishness when you fast?
Know more about them here.