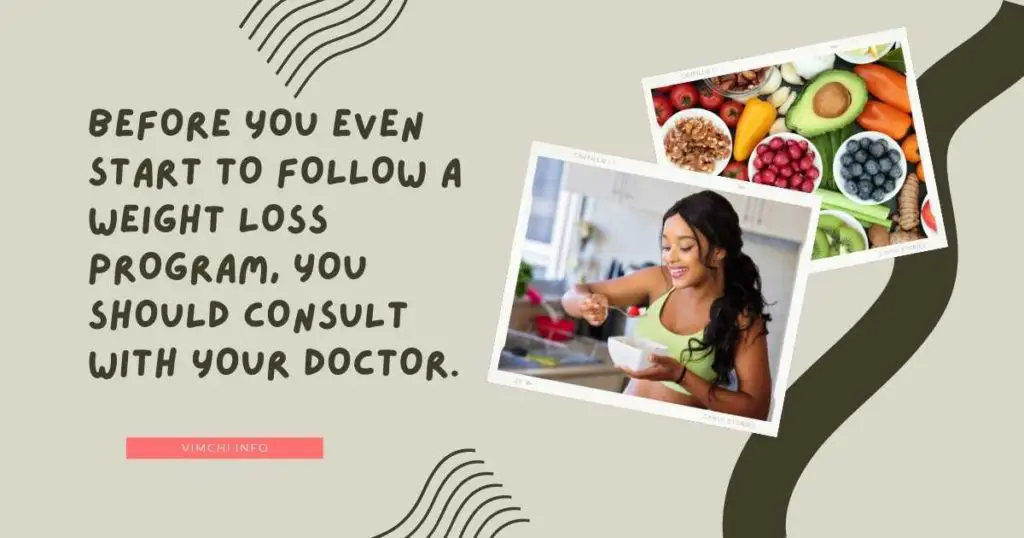 A weight loss program may help you lose all the weight you want for good. Unfortunately, there are so many of them that finding one can be confusing. So, how do you know which program might work for you?
Here are some tips. Keep reading to know more.
Talk to Your Doctor About the Right Weight Loss Program 
Before you even start to follow a weight loss program, you should consult with your doctor.
This is vital because a weight loss program can affect your medications and your medical issues if you have any.
Your doctor can also guide you on how to follow it properly to avoid it interacting with your condition. He can also direct you to a weight loss group or recommend a registered dietitian.
Related: Best Intermittent Fasting App for Weight Loss
Know Your Personal Needs 
As we always say here at Vim Chi, there's no one diet for everyone. That's why it's ideal that you choose a plan that fits your lifestyle, weight-loss goals, and preferences.
But before you begin following a weight loss program, you should consider the diets or weight loss programs you have tried in the past. Evaluate what you didn't like or hate about them.
Another thing to consider is your preference. That is, do you prefer to lose weight on your own or do you want to join a support group.
And if you opt for the latter, think about how you wish to get support. Is it through online support or an in-person meeting?
Your budget must also be seriously considered. It's especially true if you choose a program that requires buying supplements or meals or going to a weight loss clinic.
Most of all, you must consider your health conditions, if you have one. For instance, if you have diabetes, you need to find a program that won't negatively affect your condition.
Related: What is the Best Intermittent Fasting Schedule for Weight Loss?
Find a Safe Weight Loss Program 
You can choose a program that promises to help you lose weight rapidly.
However, opting for a slow, steady approach is easier to maintain. This type of method always beats fast weight loss for the long term.
Faster weight loss can be safe. But you need to do it right.
For instance, if you choose intermittent fasting, you can lose weight in a week or so. But you have to do it properly.
Otherwise, you'll only regain the weight you have lost.
Here are some things to consider when finding the right plan.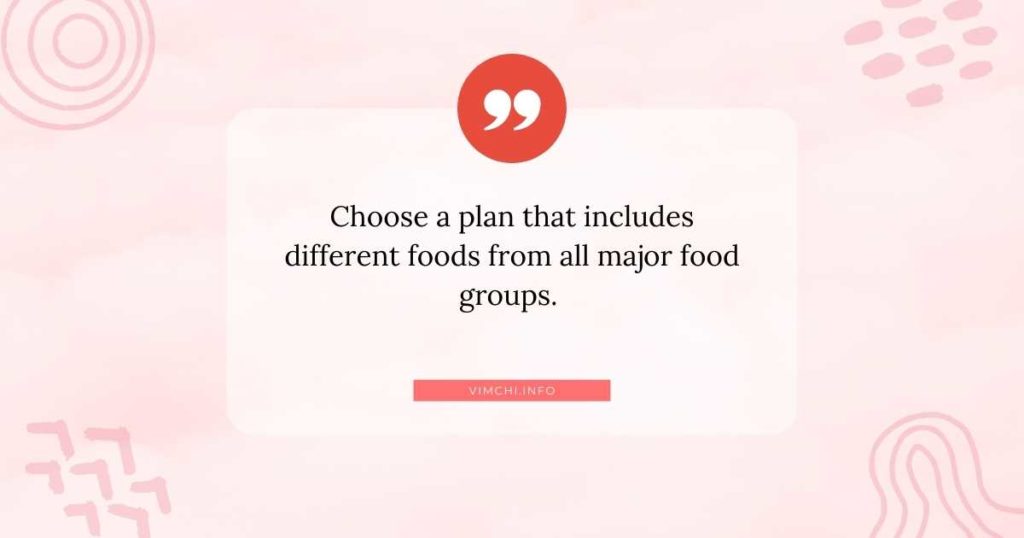 Flexibility 
You should pick a plan that won't forbid you from eating certain foods. Rather, choose a plan that includes different foods from all major food groups.
Make sure that the plan lets you indulge, occasionally. Then, the food it recommends must be easily found. And it must be something you enjoy.
Balance
Your weight loss program must include enough nutrients and calories. It's also ideal that you pick a plan that won't cause nutritional problems.
Enjoy Food 
Food is meant to be enjoyed. If you choose a program that includes foods you don't like, then you can't sustain it.
An overly restrictive program can become boring later on. As a result, you won't stick to it for a very long time.
Read: Herbalife Tea Detox
Keep in mind that a weight loss program must be followed for the rest of your life or for a long time.
What are Your Weight Loss Options? 
Intermittent Fasting 
It's not an actual diet plan. Rather, it's an eating plan. There are various methods available. To find out more, please check out our post here.
IF is an effective weight loss program. However, you still need to watch your calorie intake.
It makes you lose weight by restricting your time to eat. It can help reduce your calorie intake if you don't compensate for eating too much during your eating period.
According to this review, those who followed intermittent fasting have reduced their waist circumference by up to 7%.
But it may not be ideal for people with diabetes or an eating disorder.
Read: Best Intermittent Fasting for Weight Loss
Plant-Based Diet 
You can lose weight when you don't eat animal products. My late aunt who followed this kind of diet for a few months lost a lot of weight.
But it's restrictive. It's especially true if you're fond of eating steak (like me). Thankfully, you can opt for a flexitarian diet. It lest you eat animal products but only in moderation.
Plant-based diets are effective in helping you lose weight.
This type of diet is linked to many health benefits, like reduced risk of chronic conditions, such as cancers and diabetes.
Low Carb Diet 
A lot of diets fall into this category. Examples include the Ketogenic diet, high-fat diet, and Atkins diet.
Even though you're restricting yourself from carbs, you'll be eating more protein and healthy fat.
Paleo Diet 
This type of weight loss program lets you follow the foods that our ancestors said to have eaten. The Paleo diet is based on the theory that many modern diseases are linked to the Western diet.
With this type of diet, you need to be eating whole foods, lean meats, seeds, nuts, and fruits. You can't eat processed foods, dairy sugar, and grains.
But you can find less restrictive versions that let you eat some types of dairy products, such as cheese.
Is it effective? Yes, it is, according to this review.
DASH Diet 
It's an eating plan to treat and prevent high blood pressure. This can be restrictive because you can only eat fruits, vegetables, whole grains, and lean meats.
But you need to eat foods low in salt. You can still eat red meat and added sugars, and fats.
However, eating too little salt can increase your risk of insulin resistance.
Summary 
Finding a successful weight loss program can be time-consuming. The program that you choose must be a plan that fits your lifestyle and it has to be sustainable.
If you wish to try OMAD, here are some tips to plan for your OMAD meals.