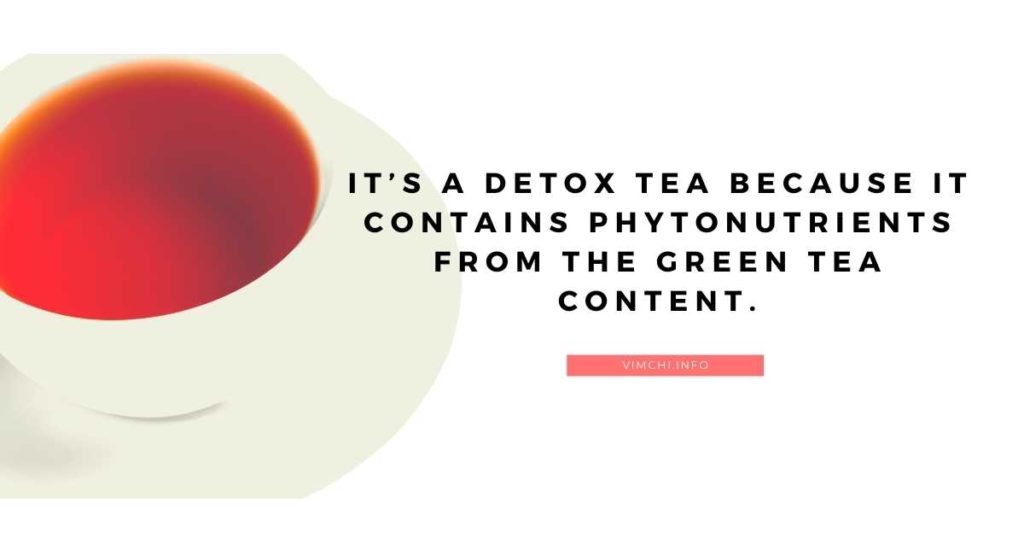 Herbalife tea detox is everywhere. You may find influencers promoting this tea on their blogs and social media accounts. But does this tea work to shed some pounds? Let's find out here.
Related: Organic Coffee for Enema
What is Herbalife Tea Detox?
This type of tea contains a high amount of caffeine, thereby, boosting your metabolism. It also helps in making you feel revitalized.
It's a detox tea because it contains phytonutrients from the green tea content. It promotes a healthy liver as it streamlines the organ's function and clears out the digestive system.
Related: Does Nutrisytem Cause Constipation?
How to Make Herbalife Tea Detox? 
You can drink Herbalife Tea concentrate alone. Or you can add other teas like N-R-G.
You may also mix lemon ginger, which is great in relieving your cold, sore throat, and sinus infection.
Another ingredient you can add to make Herbalife tea detox is turmeric.
It's a powerful anti-inflammatory herb that can support your immune system.
Does Herbalife Tea Detox Help You Lose Weight? 
Herbalife tea is known for its weight loss benefits.
It can help in boosting your body's ability to lose weight. Thanks to its green tea content, it contains catechins that can increase the amount of fat you burn during exercise.
When you drink this tea for detox purposes, you need to avoid eating junk foods or drinking other unhealthy beverages. You should also carry out vigorous exercises to expel toxins from the body.
When doing the detox with this tea, you should eat more healthy food. So, yes, you can lose weight with this detox tea because you're encouraged to eat healthy foods, exercise more.
Furthermore, this tea contains caffeine, which is a diuretic. It triggers the body to flush out water through urine and bowel movements.
Thus, you must not drink this detox after you get vaccinated. You should wait at least 3 days to do tea detox.
Related: Herbalife Tea N-R-G
What to Expect from Detox Tea? 
Herbalife tea, per se, is safe to drink. It doesn't contain illegal chemicals.
It will only become dangerous if you combine it with medications, laxatives, and other banned ingredients.
Because of its caffeine content, you can expect your energy to go up.
But you'll also rush to the toilet frequently. When you empty your colon often, it may result in weight loss.
Sleep disruption is another side effect to consider when drinking this tea in excess. Thus, you should only consume up to three cups per day.
And make sure that your last cup is at 1 pm. Don't drink this tea near your bedtime. Otherwise, you'll find it difficult to sleep at night.
However, if you have a high tolerance to caffeine, you can drink this tea an hour before sleeping and you can still sleep easily. But if you're sensitive to caffeine, make sure to avoid it hours before your sleeping time.
Related: Remedies to Help You Sleep?
Is Herbalife Tea Intended for Detox?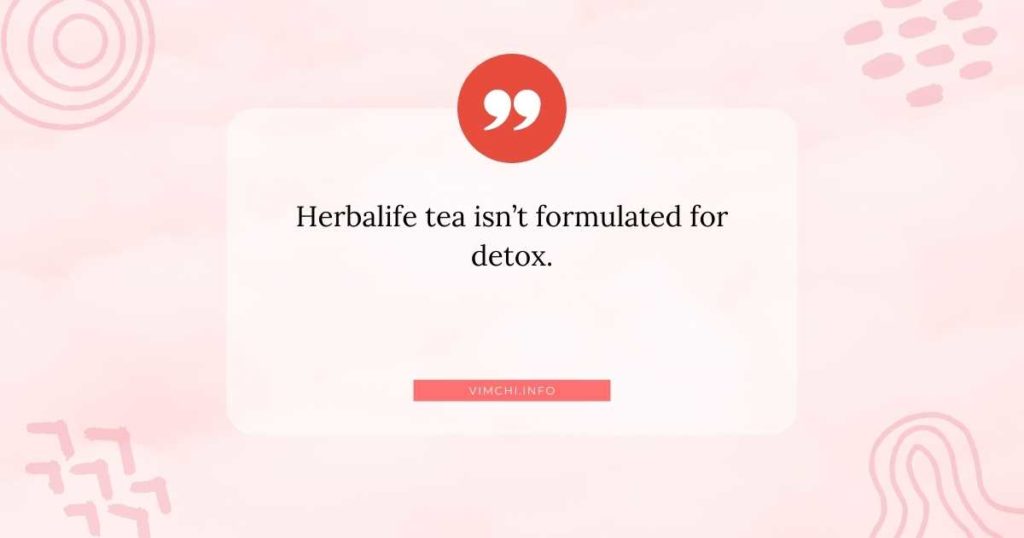 Herbalife tea isn't formulated for detox. However, it contains ingredients that can help in cleansing your body. The only way to make Herbalife tea a detox tea is to combine it with other ingredients for cleansing.
Furthermore, this tea doesn't encourage you to defecate many times a day, which is the goal of other detox teas. Rather, Herbalife tea helps you sweat more.
Related: Herbalife Tea to Lose Weight?
How to Lose Weight Using Other Methods? 
Drinking tea alone won't help you lose weight if you still continue eating junk foods and live a sedentary lifestyle. You need to avoid the junk and embrace health options.
If you really wish to lose weight with tea, you have to reduce calorie intake. A calorie deficit is the only way to shed some pounds.
And to reduce your calorie intake, you can try intermittent fasting.
However, there's a caveat in this weight loss method. Many people are saying that you can lose weight with intermittent fasting.
It's true. But you can't lose weight if you consume more than your body burns.
Related: Herbalife Tea for a Flat Stomach
For instance, if you require 1,300 calories a day but you eat more than 1,400 per day, don't expect to lose weight at the end of the month.
To help you lose weight with intermittent fasting, you still need to watch the calories that you eat. Make sure that you're only consuming the right amount of calories in your eating window.
Keep in mind that IF can make you gain weight if you don't restrict your calories.
But what's great with intermittent fasting is that you can eat anything you want, as long as it's not beyond your recommended daily calorie intake.
It's easy to lose track of your calorie intake. That's why I highly suggest using a calorie counter, like Lose It. It's easy to track your calories with this app because the estimated calories for most food are already in it. You just have to select which one you ate or will be eating.
For instance, if you ate whole wheat bread, simply search for it. When you find it, enter its quantity and it'll give you the estimated calories for that food.
Keep in mind though that the calories for the food entries are just an estimate. Thus, you need to give it an allowance. If the food isn't on the list, you can easily add its details.
Then again, Lose It can only do much. It won't help you lose weight if you continue eating more than your body burns. Use this app to help you track your calories. How you control your appetite is clearly up to you.
Related: OMAD Carnivore Diet Meal Plan
Summary 
Herbalife tea detox can be a great way to lose weight if you pair it with proper diet and exercise. To buy this tea, please shop here.