Today, I will show you the top working perks statistics that can help you decide what benefits to offer to your most valuable assets — your employees.
And these perks will ensure that your talents are happy and engaged while working in your company.
Here's the truth.
48% of employees would examine the benefits and perks of a company when finding their next job.
Look at the applicants of Google.
The tech giant receives more than 3 million applicants per year. And these are the best talents in the world.
But only 7,000 of them are hired and enjoying its unique company culture.
It's challenging to get accepted here even if you have the right talent. But the world's most skilled people still apply to this company each year.
Why?
It has the best employee benefits that draw top candidates year after year.
If you want your company to be a talent magnet, I curated a list of stats below for your guidance to help you attract the best employees, even if you're not in Silicon Valley.
So, keep reading to see the top employee benefits stats that matter to you.
Health Insurance Job Perks Statistics Employees Must Know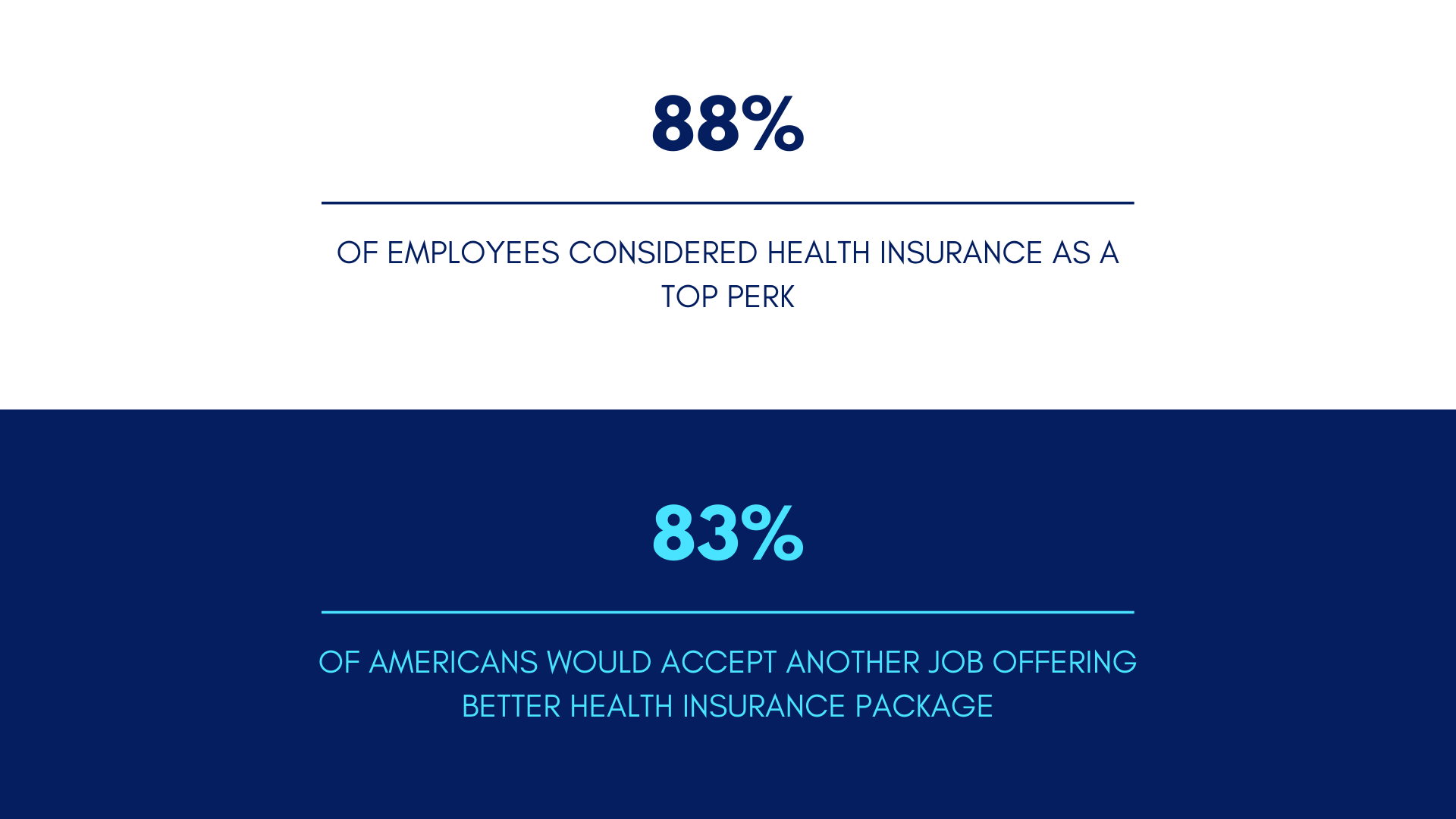 1) 88% of surveyed employees considered health insurance as a top perk. Unfortunately, only 41% offer medical insurance as one of the job perks. (Just Works)
2) 46% of Americans reported that medical insurance could positively influence their decision to accept the job offer. (America's Health Insurance)
3) 83% of Americans would leave their work to accept an offer from a new company that offers better job perks. (EBRI)
As they say, when your employees are healthy, they are happy.
Companies are not required to offer their employees health insurance.
But if you have more than 50 employees, you will pay a penalty of $3,860 for each employee if you don't provide health coverage. 
However, employer-sponsored health insurance may not cover cord blood banking.
Here's the truth. 
When you provide your employees with health insurance, they'll see it as a sign that you respect them. It will also improve their employee experience.
Your employees will think that you want them to remain loyal to you.
Now, if you want to make your offer more attractive to employees you wish to retain or hire, you should also offer dental insurance as a working perk.
This leads us to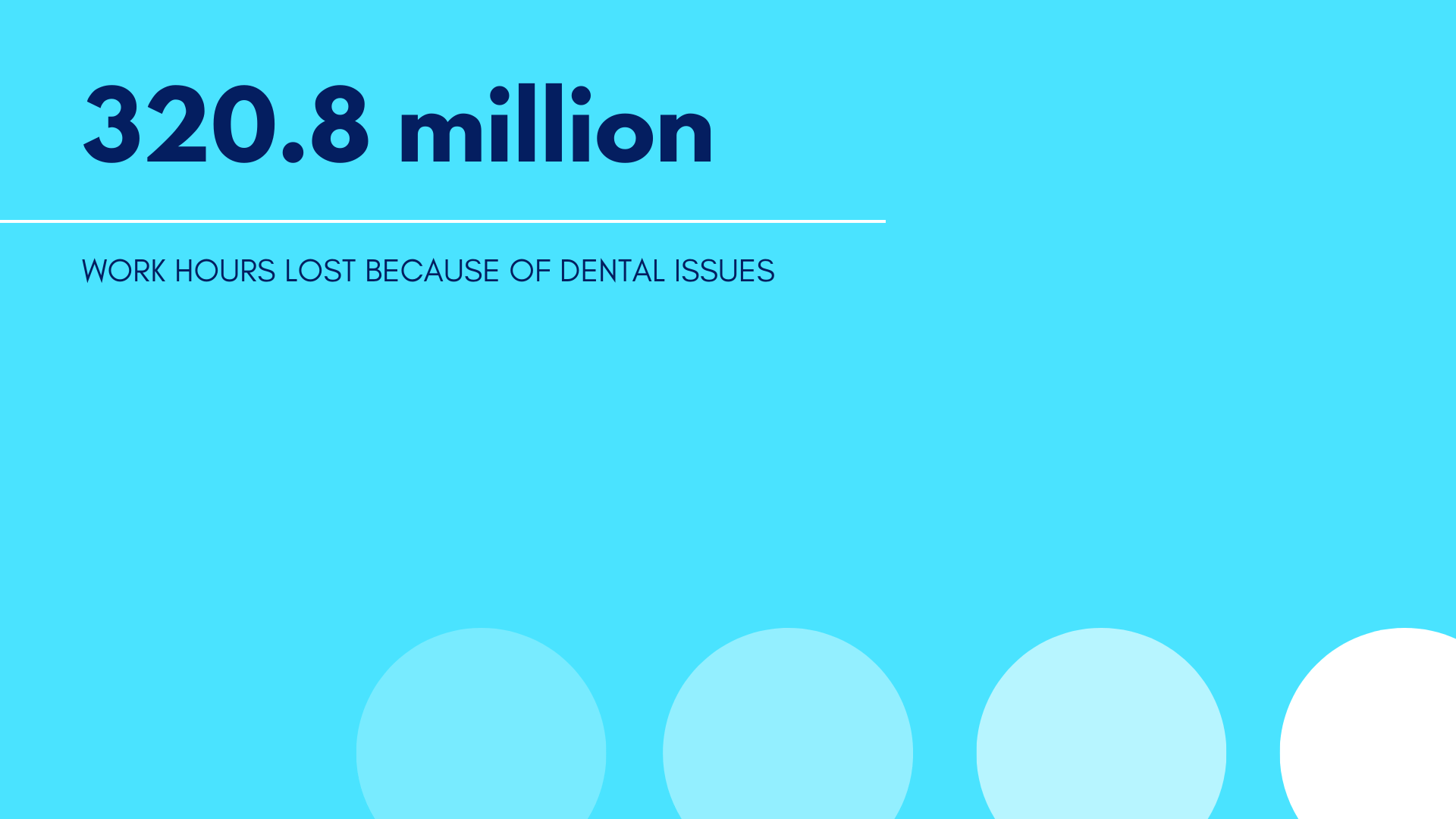 Dental Coverage for Employees 
4) 88% of respondents said they would profoundly consider working in a company if the perk includes dental and vision insurance as part of the employee benefits. (Fractl)
5) 48% of employees have employer-offered dental policies (US Department of Labor)
Another perk you can add to dental insurance coverage is to have on-site dentistry. It will help ensure that your most valuable assets will have top-notch teeth.
Check this out: 
6) 320.8 million work hours are lost each year because of dental issues. (CDC)
The bottom line: Dental insurance will ensure that your employees will have excellent dental health. They are more likely to visit their dentist for preventative procedures as they know that their employers will shoulder part of the costs.
Employee Benefits Include Vision Insurance
7) 35% of companies offer vision insurance. (Kaiser)
8) 20% reduction in production resulting in minor vision problems (All About Vision)
As you add vision insurance as part of your insurance package, it may lower your workers' absenteeism and improve employee satisfaction.
Since not all companies offer a vision plan as part of their company perks, you're getting a leg up on your competition. It's one of the opportunities you must seriously consider as the CEO of your company.
Mental Health Insurance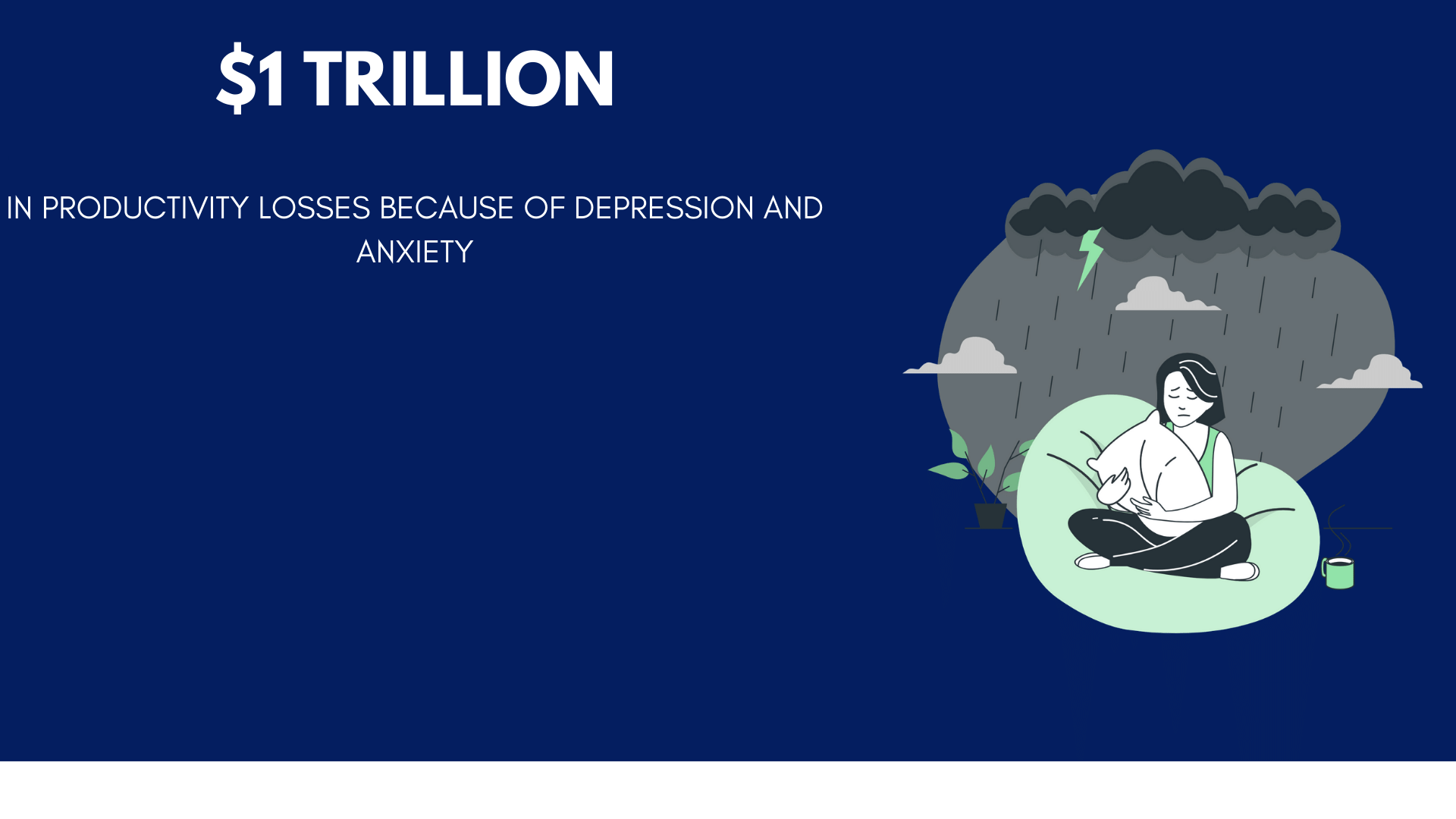 9) $1 trillion in productivity losses per year because of depression and anxiety disorders (WHO)
10) 90% of workers with mental health issues prevented them from performing their best (Health Shield)
11) $8 million savings a year when employees offer mental health support in their environment (OHRN)
With that in mind, as the CEO, you can't overstate company perks that include mental health coverage for your employees.
Pet Insurance 
Some of your employees may own a pet.
Owning a pet can be a stress reliever. Each time your employees arrive from work, they can cuddle with their dogs or cats. Playing with their pets proved to be beneficial in relieving stress.
However, owning a dog or a pet can be expensive. Hence, if you wish to assist your employees in their daily expenses further, you may consider pet insurance.
It's one of the hottest employee benefits that you might want to include.
68% of households in the US have pets. In that case, the majority of US employees own either cats or dogs.
It means that they're paying for veterinary care. And the cost of vet care is increasing because the quality of care is now similar to human-level care.
For that reason, it makes sense that you offer pet insurance. As a voluntary benefit, you can attract more talent while you retain your workers longer.
Top Health and Wellness Company Perks
12) 88% of employees said that health and wellness programs could give companies a competitive edge over their peers. (Virgin Pulse)
The goal of these health and wellness programs is to support your employees' mental and emotional health.
You don't need fancy programs.
A weekly massage will help to boost the well being of your workers. Make sure that you consider giving them exclusive gym memberships. Your people will love them.
Some employers are hesitant to offer their employees gym memberships. But there are several good reasons you must consider it. For one, it promotes their health and wellness.
You can offer it on its own or as a part of a program at your workplace. If you're already offering wellness benefits, then make sure to include it.
Indeed, not all of your employees will hit the gym each day. But when you provide them with it, it is easier for them to engage in regular exercise.
You can also provide yoga classes during work hours so your workers will feel more comfortable and happy. They'll also feel more creative throughout the day.
Paid Time Off (PTO)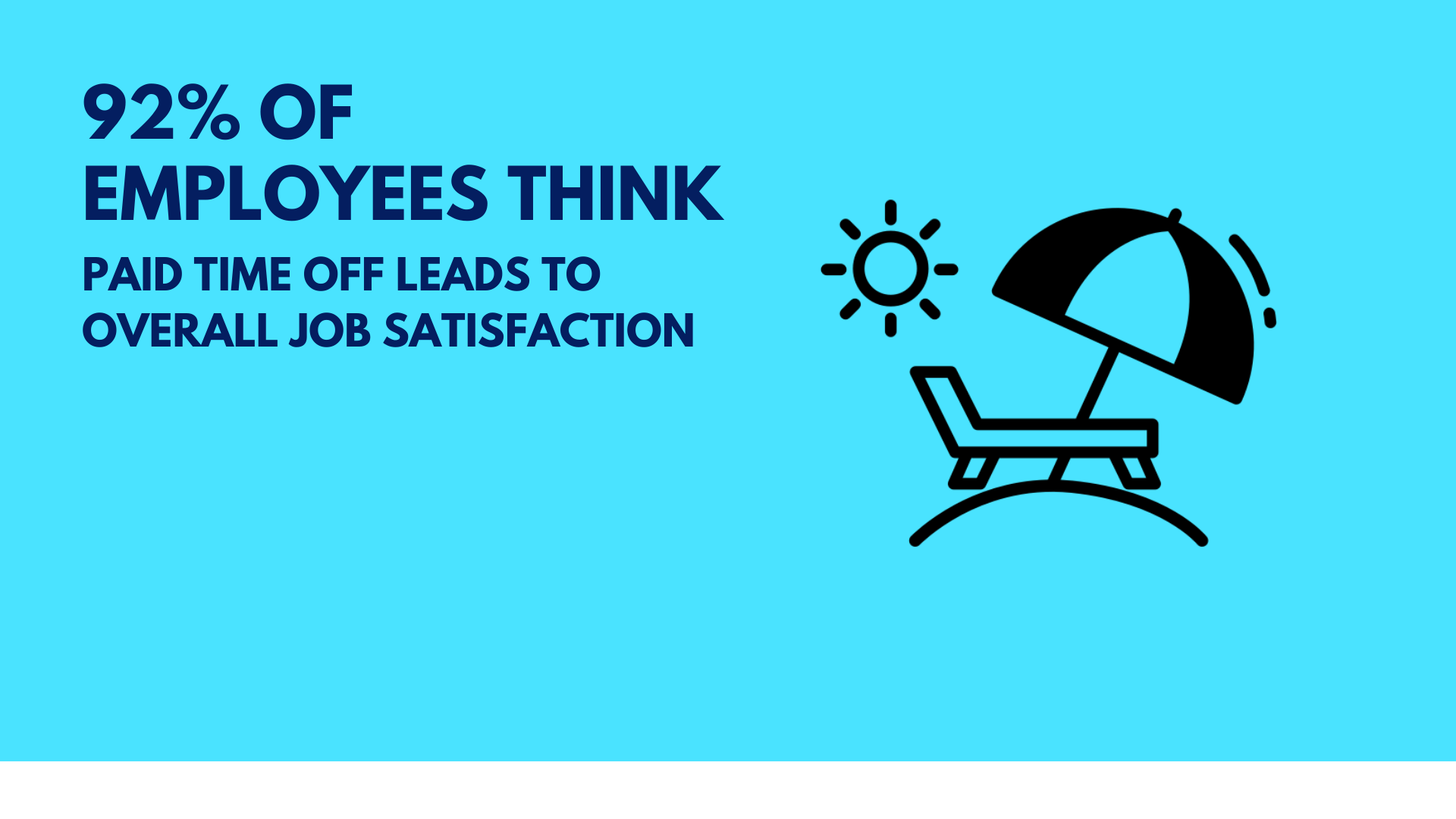 13) 88% of surveyed participants stated that having paid vacation is one of the important things they consider when looking for a job because it focuses on work-life balance. (Just Works)
14) 36% of employers are offering their workers a paid vacation time as one of the perks and benefits. (Just Works)
15) 92% of employees said that paid vacation is vital to achieving job satisfaction. (SHRM)
Why is PTO important? 
16) 6 to 8% reduction in unscheduled absenteeism (SHRM)
However, this figure came from a study in 2007 about perks and benefits.
Despite that, the trend continues.
When you allow your workers to take time away from work have a paid vacation time, absences will significantly go down.
That's why a company that offers unlimited vacation can be sure that it's going to retain its best talents. Unlimited vacation is undoubtedly a tool to persuade the best employees.
17) $1,685 lost per employee because of absenteeism (CDC)
A paid unlimited vacation or time off can increase your workers' productivity and improve employee morale. It's one of the employee perks that many companies overlook but proved to make employees happy.
It boosts their creativity as they have rested their mind to give way to new ideas. They can use their vacation time to reset. It can make your employees happy when they get back to work.
When you allow paid vacation time, it reduces the potential for your talent to suffer from burnout.
Burnout is real.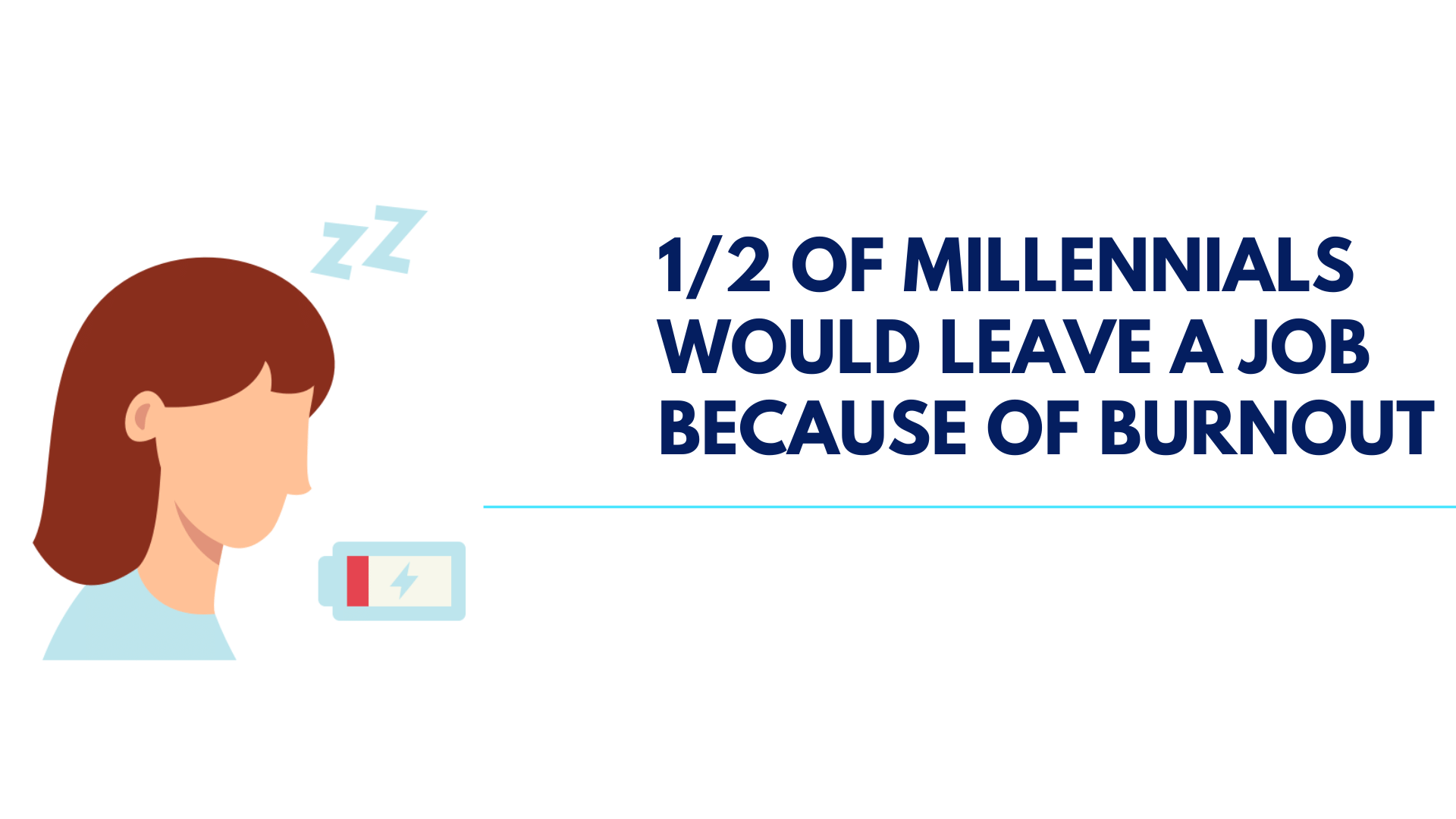 18) 1/2 of millennials left a job because they felt burned out. (Deloitte)
19) $4,000 is the average cost of hiring a new worker (Glassdoor)
The cost is higher than paying your employees time off or offer them unlimited vacation so they can properly unwind.
Maternity and Paternity-Leave Employee Perk
20) 93% of women taking maternity leave are likely to work 9 to 12 months after giving birth than those who aren't taking a break. (Rutgers)
21) 18 to 22 weeks paid maternity leave offered by Google (Glassdoor)
22) 7 weeks of paid leave for fathers and adoptive parents working at Google. (Glassdoor)
What if you get sick? 
Here's the truth about paid sick days or medical leave as one of the employee perks.
There are no laws in the US that mandate employers to offer paid sick days. But things changed in 2006 when San Francisco required employers to provide paid sick days to eligible employees.
23) 75% of workers have access to parental leave as of March 2020. (Bureau of Labor Statistics)
Top Money Working Perks to be the Best Company in Your Industry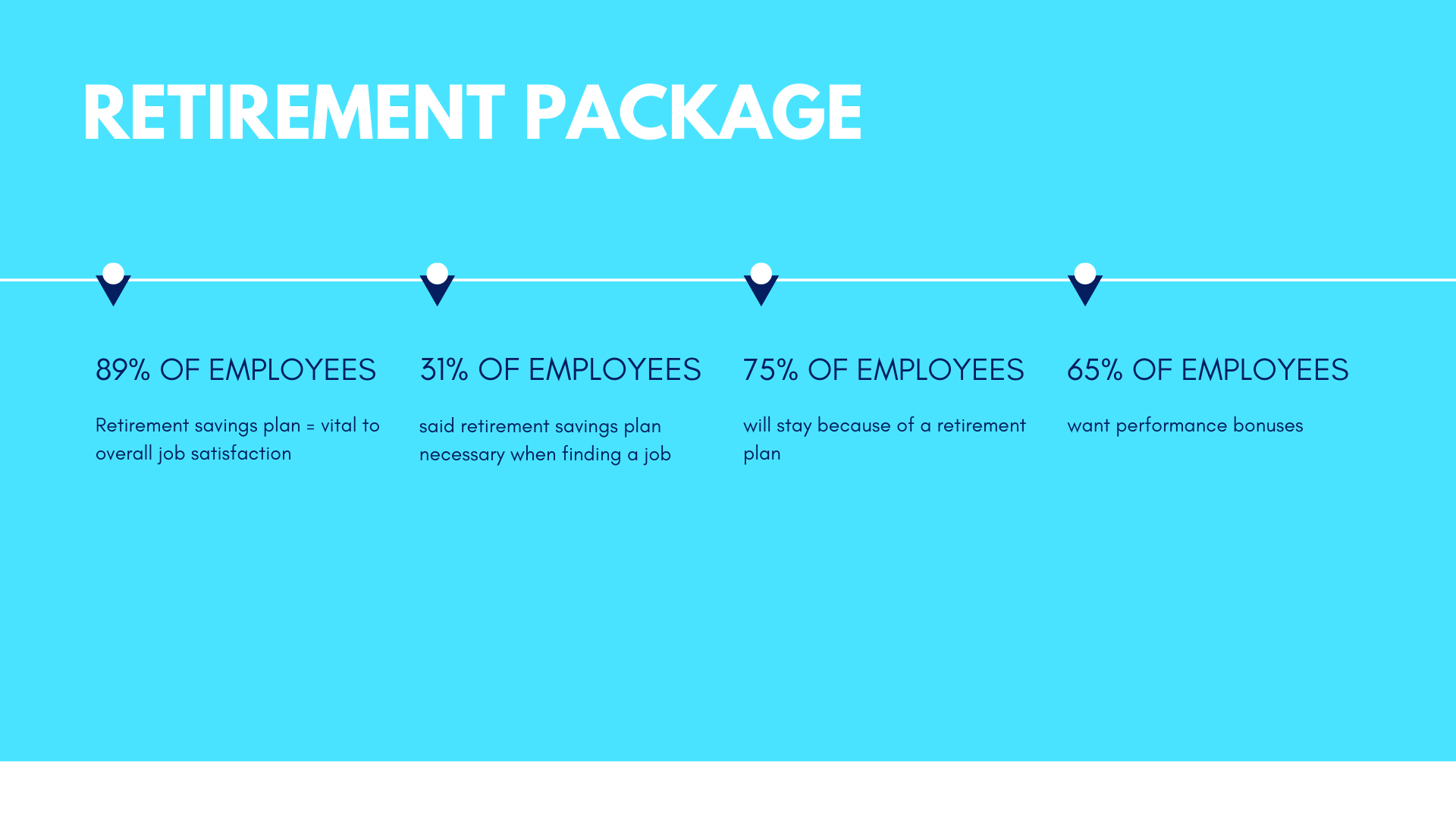 24) 89% of employees viewed retirement savings plan as vital to their job satisfaction. (SHRM)
25) 31% of surveyed employees viewed a retirement savings plan as necessary when looking for a new job. (CNBC)
26) 75% of new hires said that a retirement plan is a compelling reason for them to stay. (Willis Tower Watson)
27) 65% of US employees want performance bonuses because they are lucrative.
Financial security is one of the top company perks that can surely attract the best talents in your industry.
It assures your employees that they'll retire comfortably. Even if they don't receive a salary increase every year, you're still helping them and their loved ones. That's why many job-seekers are looking for a company that offers it as one of the employee perks.
With that in mind, they become more motivated to work.
If you don't offer a retirement plan as one of the perks and benefits, many of your employees will consider switching jobs that offer better company perks.
Another way to assist your employees in saving money is to offer employee discounts. It's one of the perks that allow your employees to save money on everything they buy, such as groceries to birthday gifts, to electronics.
You may hear many people taking a second job to get the employee discounts program from another company. It's especially true with younger candidates.
Top Education Employee Perks Statistics
28) 70% of surveyed respondents said that the paid education program is one of the essential work perks. (HR Drive)
At Google
29) 5 years of paid leave of absence to train or pursue further education
30) $150,000 in reimbursement
Linked In, too, is offering tuition reimbursement. It also pays for tuition and books when they pursue higher education.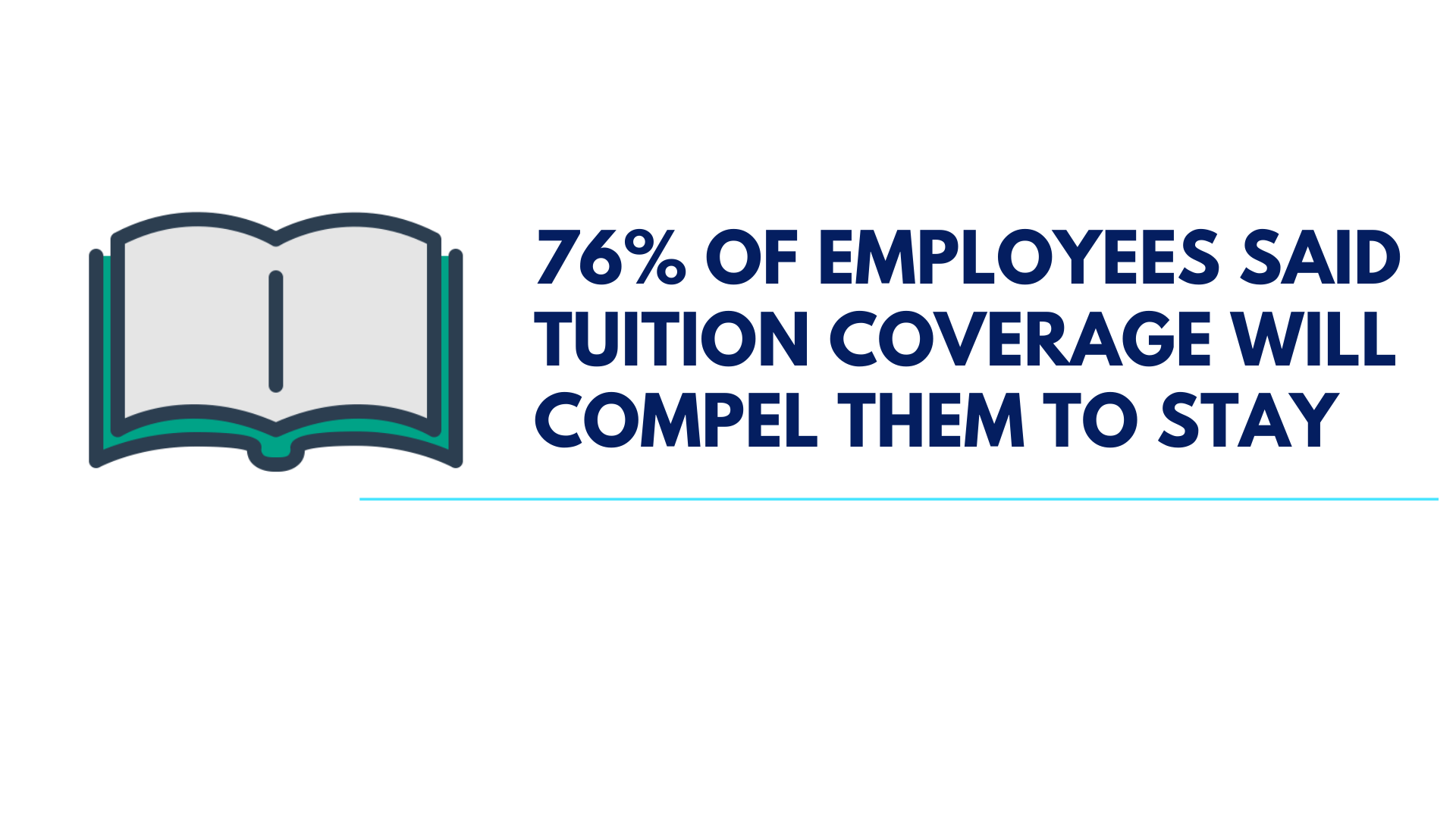 31) 76% of employees reported that tuition coverage would compel them to stay in their organization (Bright Horizons)
32) Only 17% of companies offer college tuition or savings programs (Suntrust)
You can offer different programs that will encourage your workers to improve their learning and skills to benefit your organization.
By allowing them to take paid leave to pursue their education and improve their learning, they will use their training to improve their career working in your organization and not in your competitors'.
Another perk to offer is student loan pay downs.
The truth is that student loans can quickly eat your worker's paycheck year after year. 
But you can help your employees by offering to help them pay down student loan debt. For instance, you can give your employees $100 a month to go to their student loan debt.
Top Creative Working Perks Stats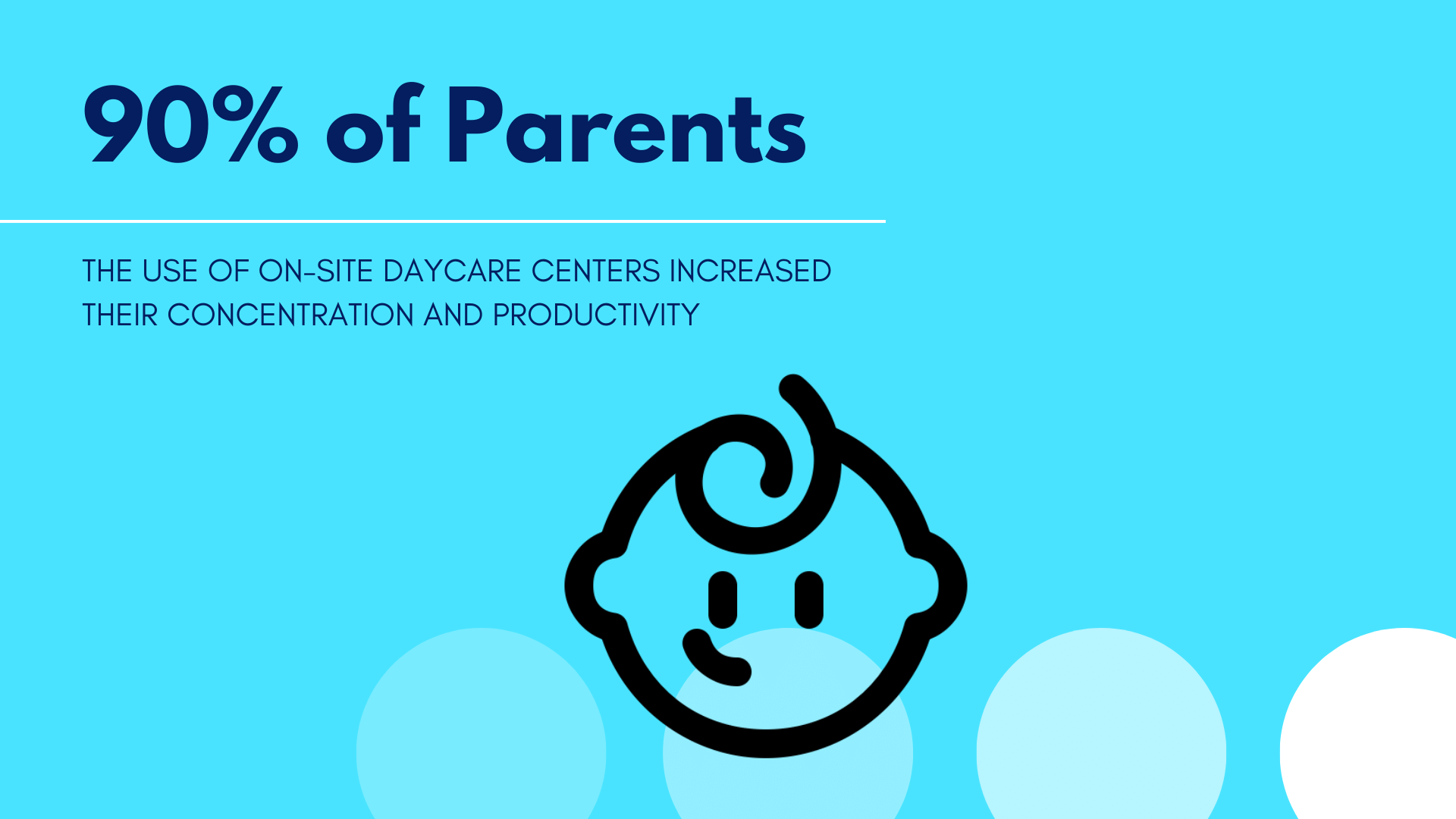 33) 34.4 million families in the US have kids under 18 (US Bureau of Labor Statistics)
34) 7% of companies in the US offer daycare perks. (CANR)
But Google is stepping up. In 2004, it opened two daycare centers that can accommodate 200 children at different sites.
It's a useful business recruiter tool that allows this tech behemoth to grow exponentially.
35) 90% of parents using on-site daycare centers said their concentration and productivity increased. (Bright Horizons)
36) 23% of parents consider on-site child care as one reason they don't look for another job. (Bright Horizons)
37) 90% of new parents thought on-site daycare as a deciding factor when they look for a job or return to work. (Bright Horizons)
Indeed, offering on-site daycare can be expensive for your company. However, the benefit of your organization is high.
If you use it well, it can be rewarding not just to your company but also to your clients and employees.
Relaxed Clothing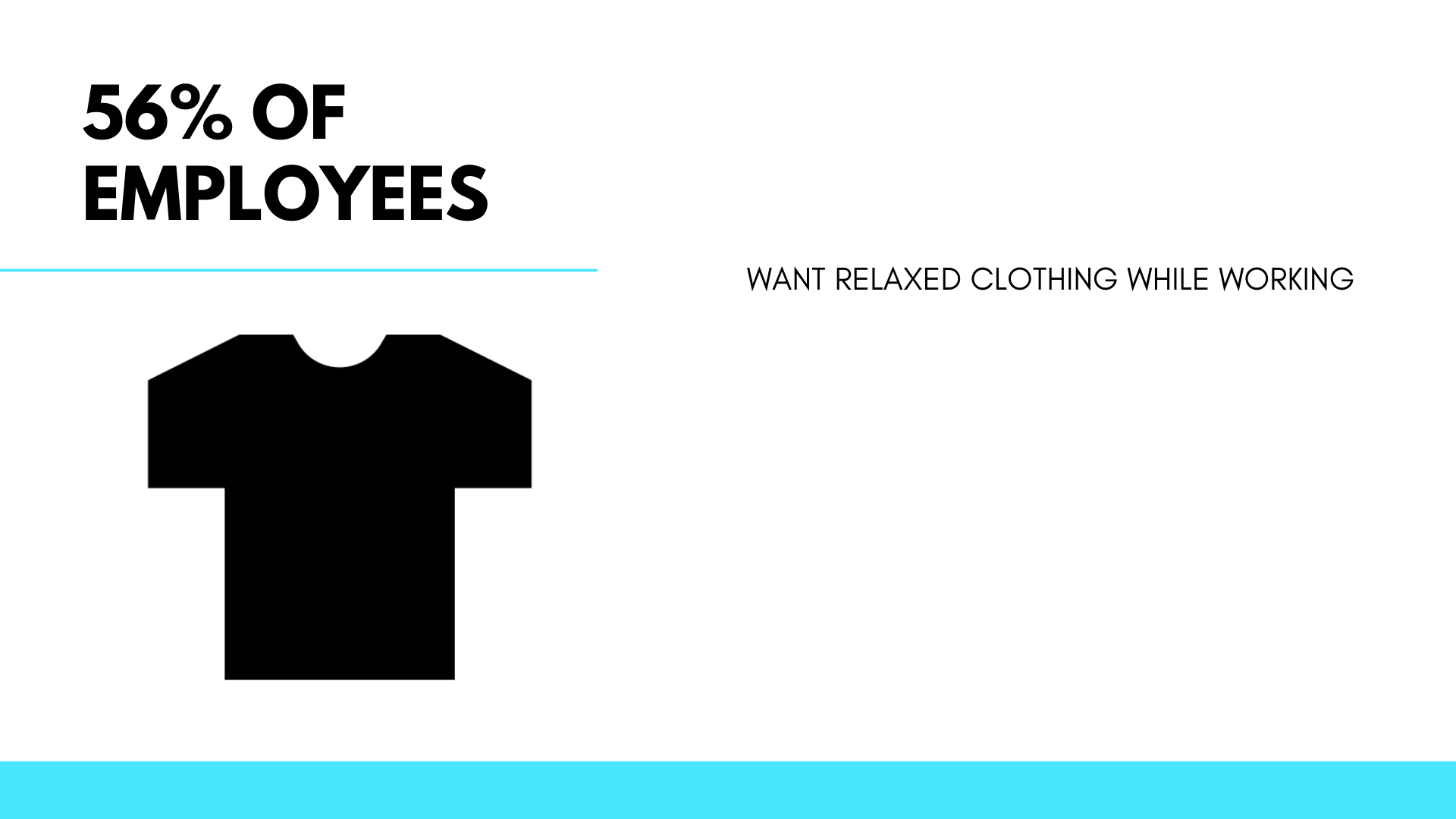 Image
38) 56% of employees want to wear relaxed clothing at work as part of company culture or workplace culture. (Marketwatch)
39) 50% of job seekers view the company's dress code as necessary in company culture. (Salary)
Even if you have a relaxed dress code policy, it doesn't mean that your employees can wear cut-offs or beachwear or shirts with offensive language.
Work-Life Balance Work Perks Stats
40) 9,700 young adults considered flexible hours more important than health insurance (CNN)
41) 87% of workers who enjoy flexible work hours love their job. (Flexjobs)
42) 63% of employees think that 8-5 workday will be obsolete. (PWC)
43) 48% of employees working from home once a week are likely to give an excellent rating to their jobs. (PWC)
At Netflix, employees can go on vacation at any time. The company doesn't track their work hours.
Why? 
The company only measures the work they completed. And it won't matter how long they finished it.
Providing your employees with a game room could also work. This room can be their escape room to decompress.
Regardless of their role in your company, the workplace is a stressful place for them. They also have some personal issues. Their productivity may suffer because of these factors.
However, when you provide, say, a comfortable chair in a game room or let them play ping pong for a few minutes can help them reset mentally.
A game room can also be your employees' convenient space that helps them bond with their colleagues.
It's another way for you to promote work-life balance. It shows your employees that you value their wellness and mental health.
Commuter Assistance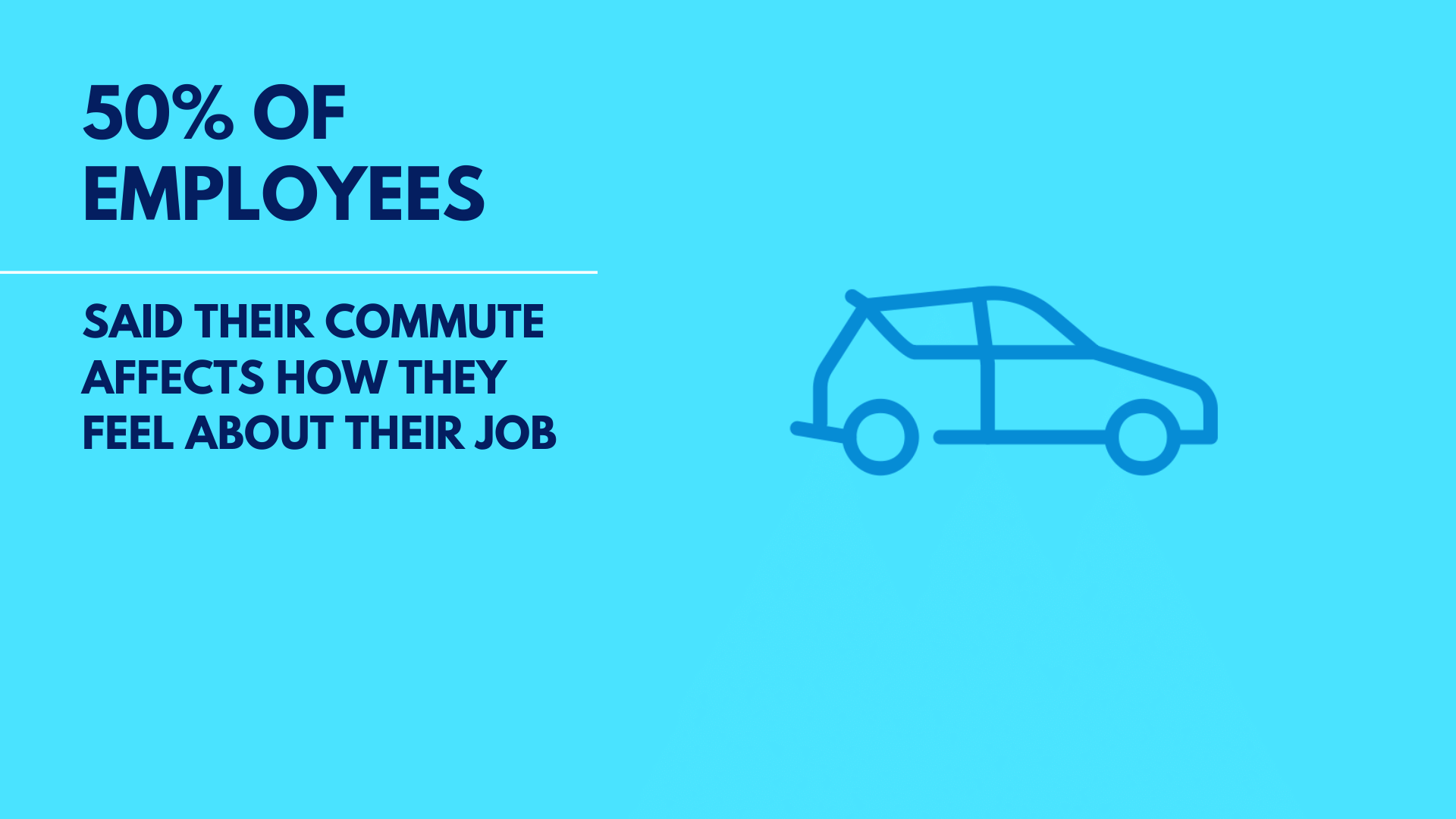 44) 50% of workers reported that their commute affects how they feel about their job. (Forbes)
Your workers can't return their time spent on commuting. To alleviate how they feel, you can offer your employees a subsidy.
In other words, you can provide buses or ride shares to save time and money.
Or you can allow your workers to work from home.
Another option is to subsidize offices for workers that are closer to their home.
Employee-Ownership Plan 
45) Employees can save nearly $1 million for retirement when they own stock of their company. (Inequality).
46) 33% higher median income (Inequality)
47) 23% of employee-owners can access better child-care benefits (Inequality)
This working perk is similar to performance bonuses. Your employees will have a sense of ownership in your business. Your top talent will surely appreciate it.
They won't feel like they are just a mere transaction.
As a result, they will feel more motivated to work for the success of your organization.
Transparency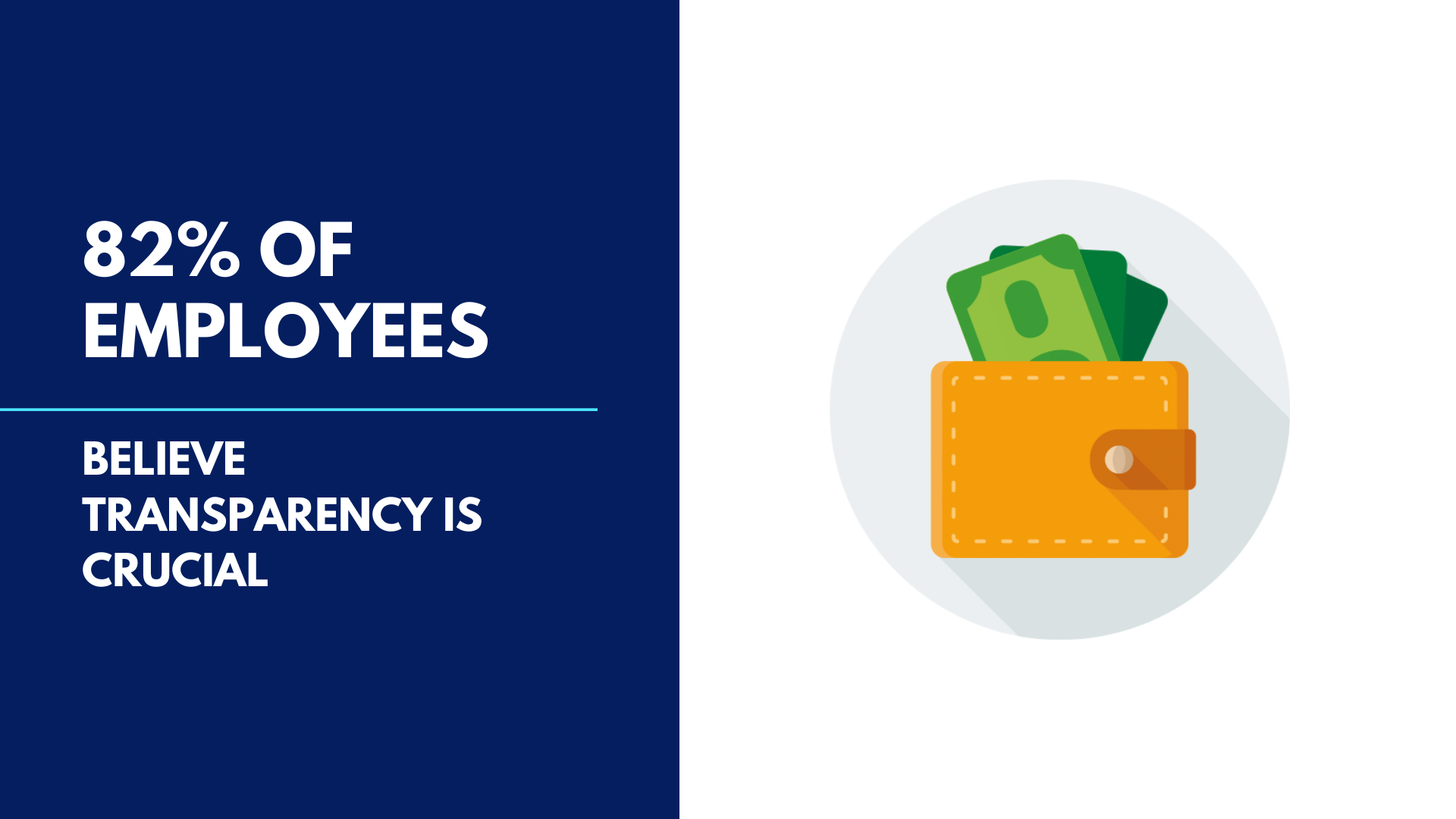 48) 32% of women interviewed think that they're receiving the same pay as men in their company (Career Builder)
49) 82% of employers believe that transparency is vital in the US (Career Builder)
When you're transparent about your employees' salary, it can help your organization gain the trust of existing workers and prospective employees.
It will make it easier for them to accept their paycheck.
But it would help if you did it right because it can cause agitation. Your employees might feel that they're not getting the right compensation for their effort.
Free Food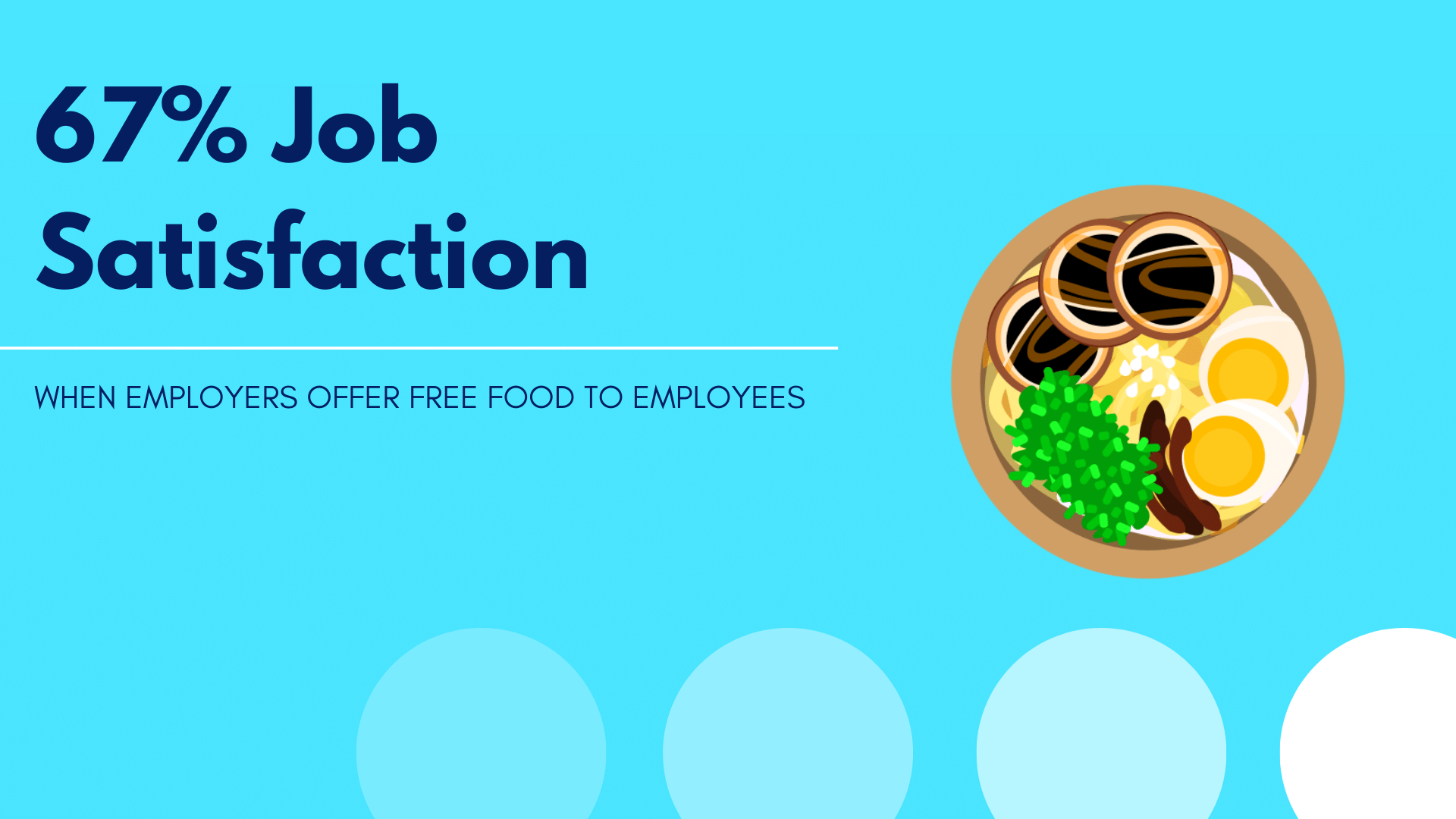 50) 67% job satisfaction rate when employers provide free food options to workers. (USA Today)
51) 32% of companies are offering free food in 2018, a 20% increase in 2014. (SHRM)
52) $4,245 is the average cost of hiring a new worker (SHRM)
53) 90 days to replace highly-skilled employees (Deloitte)
Free food is one of the working perks at Google. Google is investing in research to find the best meals that can motivate their employees.
The bottom line: free food for your employees can help you save money. It also helps in attracting highly skilled workers.
The Ability to Travel for Work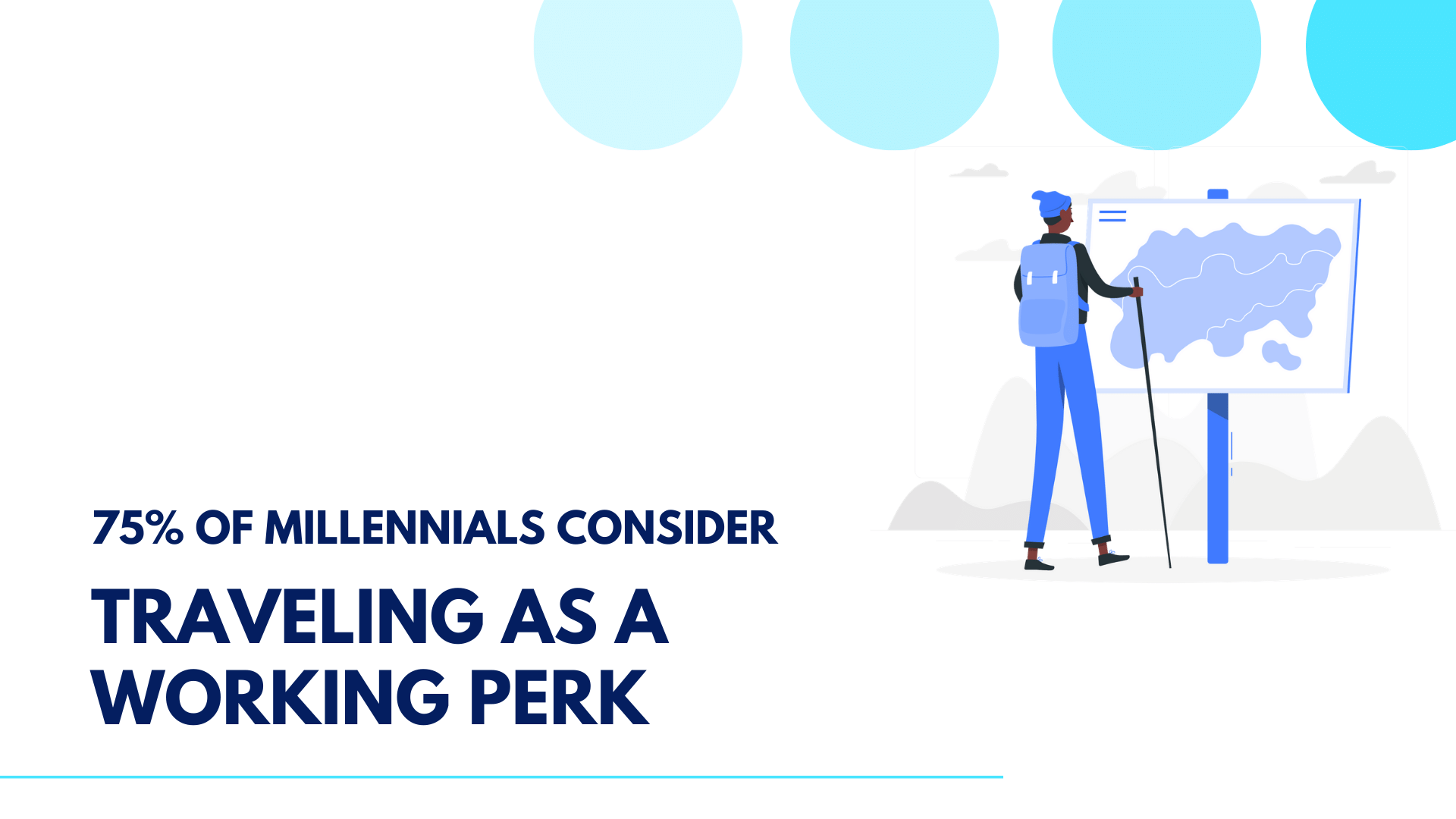 54) 75% of millennials consider traveling for work as a working perk (Forbes)
55) 65% of them see it as a status symbol (Forbes)
Are Work Perks Any Good?
Offering employee perks can help your workers in creating a work-life balance. They can also help in taking control of their schedules while they learn career skills.
As mentioned, company perks will show your employees you care about their wellbeing. Companies like Twitter and Evernote offer their employees volunteer time, catered meals, and free cooking classes.
But if your business isn't that big yet, you can still offer some benefits that will make your employees happy.
It would help if you looked for many ways to support your employees in and out of work.
These benefits can also help you build a stronger relationship with your workers.
On the other hand, your employees feel supported in and out of their job.
Unfortunately, not all employees can offer any benefits. The absence of any perk can significantly affect workers.
They are vital because perks can create a culture where employees can find work-life balance.
If they're happy with what they do in your workplace, they produce more. It leads to a better retention rate.
Most employees also care more about the perks they get instead of the salary increase. The reason for this is that these benefits can offer them a better quality of life.
It can be difficult for you to offer your employees benefits like gym memberships or pet insurance. But you can give them some flexible services.
Just because you're a small business owner doesn't mean that you can't offer your workers some benefits, like professional development.
It's vital so that your employees will know the latest techniques in the industry to help them stay relevant.
Another is providing your employees with flexible working hours. They are getting popular these days because some of your workers would want to set their own schedule.
Flexible working hours means that you allow your employees to choose when they want to start working and when they wish to end.
You can enable your owners to work from Mondays to Thursdays and take a day off on Friday.
Women with children would value flexible working hours. They can offer better care for their kids.
Working mothers want flexible working hours to drop off or pick up their kids from school. They can also go to a teacher conference or take their kids to their doctor.
They want to adjust their schedule without getting a penalty quickly.
When you offer this type of benefit to working mothers, they feel fulfilled as parents and employees.
Any employee benefit you offer, your workers will feel comfortable in every aspect of their lives.
Conclusion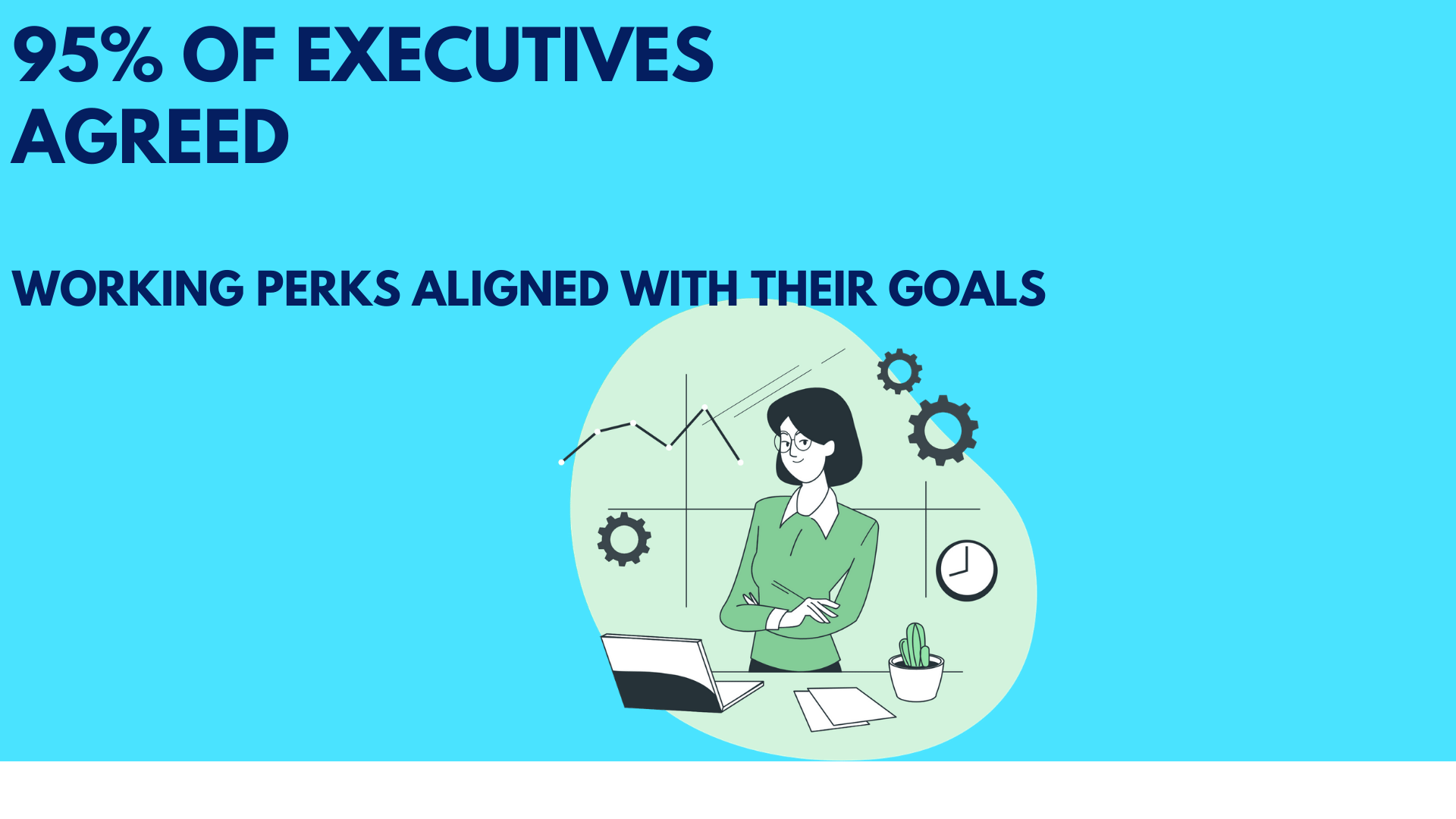 56) 69% of employees are more loyal to their employers who offer a wide array of working perks (Metlife)
57) 41% of workers will find another job that provides better bonuses. (Unum)
58) 95% of executives agreed that working perks align with their goals (State of Perks)
Investing in the right working perks can transform your organization and help you achieve your business goals.
On to you 
What do you think are the best working perks you can offer to your employees? Please share them with us in the comments below.