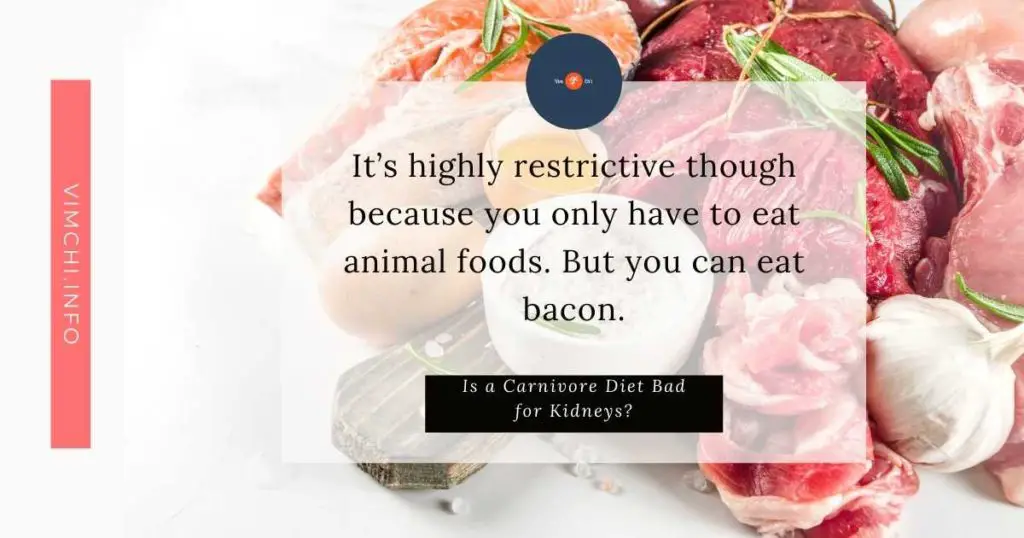 The carnivore diet emphasizes animal products. Many followers of it claim that it helped them lower their blood sugar. Some are saying that this diet has helped their kidney issues. But this diet is high in protein, which can be bad for your renal system. Is a carnivore diet bad for kidneys? Will it kill your kidneys?
Let's find out here.
Is a Carnivore Diet Bad for Kidneys?
It depends on who you ask.
If you ask your doctor, he may not recommend it if you have a kidney issue.
On the other hand, if you listen to people who have tried it, you will find that having a high protein diet won't kill your kidneys.
This diet has become more and more popular because of those who claim it has helped their kidney conditions.
The lure of this diet is its simplicity. It's highly restrictive though because you only have to eat animal foods. On the other hand, you can eat bacon.
But carnivore diet isn't designed to be helpful for those with kidney issues. Rather, its selling point is its weight loss effect.
Since you'll be eating animal foods high in protein, you can prevent yourself from eating a lot. You feel full so you can forego eating snacks. Furthermore, this diet calls for low-carb foods. And carbs are known to help you feel more sluggish.
See Also: Is the Carnivore Diet Good for Autoimmune Disease?
What Studies are Saying? 
Unfortunately, studies about the benefits of this diet are deficient.
This is an extreme form of the paleo diet and there's not enough evidence to justify it.
Most evidence that suggests its effectiveness is anecdotal.
In other words, if you intend to follow it, you should take it with a grain of salt. It's especially true if you have a kidney disorder.
Since it's not well-studied, there's no way to find out its long-term effects.
Even though some people are saying that they have been cured or their kidney disease has improved because of it, we'll never know how long the improvement will be.
However, if you have tried this diet and your kidney issues have been resolved because of it, then please leave us a comment. We love to hear your thoughts on it and share them with others.
See Also: Carnivore Diet Benefits
Is High Protein Bad for Your Health? 
Protein is vital for every living cell. It's the building block of life so it is being used by the cell for structural and functional purposes.
There are 9 essential amino acids that you can get through your diet. On the other hand, there are 12 non-essential amino acids that your body can produce through organic molecules.
The protein quality depends on the amino acid profile. Animal proteins are said to be better than plant proteins. The reason for this is that animals' muscle tissues are similar to humans.
Now, does high protein use kidney damage?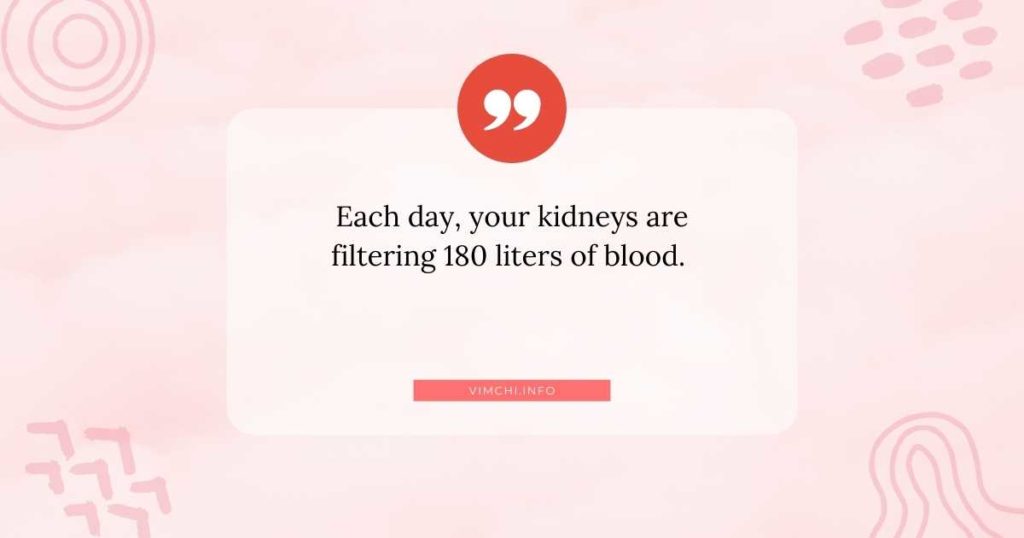 Kidneys filter waste compounds. They also get rid of excess nutrients out of the bloodstream and are excreted as urine.
Many people are saying that kidneys must work hard to get rid of protein metabolites from the body. As a result, it increases strain on the kidneys.
However, more protein doesn't significantly affect the work your kidneys are already doing. Each day, your kidneys are filtering 180 liters of blood.
Indeed, high protein intake can cause harm to individuals diagnosed with kidney disease. However, if your kidneys are healthy, you won't have a problem eating more protein.
See Also: OMAD Diet Rules to Lose Weight
Moderate Protein Intake 
A well-formulated carnivore diet doesn't necessarily mean it is high in protein. Even if you're on a low-carb diet, it doesn't equate to eating a large amount of protein.
If you want the carnivore diet to work, you need to eat the recommended amount of protein. It means that you have to consume 1.2 – 2 grams of protein for every kilogram of desired body weight. If you follow this rule, you're still consuming moderate or adequate protein.
In that case, if your protein intake is controlled and you don't go beyond the recommended protein consumption, then you might be fine.
It's probably the reason that some people who follow this diet have seen improvements in their kidney function.
The problem may arise if you consume higher levels of protein. In that case, if you wish to follow a carnivore diet, you need to consider your body weight.
See Also: OMAD Carnivore Diet Meal Plan
Digestive Issues
One of the benefits of this diet is that it may improve digestion. This is especially true if you have IBS. If you're the type of person who considers fiber as your enemy, then a carnivore diet might be the right thing to do for your digestive issues.
Then again, you need to remember that fiber intake is necessary.
Risks of Carnivore Diet 
This diet isn't for everyone. If you have a chronic condition, you need to talk to your doctor.
One of the risks of this diet is heart disease. The reason for this is that this diet prioritizes foods high in saturated food. It can elevate cholesterol levels. In that case, you need to eat clean protein. It means that you should not only focus on eating fatty steaks.
As you eliminate fruits, vegetables, and beans, you might be developing heart disease. The reason for this is that these food groups are linked with lower heart disease.
When you eliminate these foods, it promotes metabolic acidosis. It's a condition that may affect your kidneys and boost your risk of diabetes.
Furthermore, you might suffer from vitamin and mineral deficiencies. Since it is restrictive, you may not get enough vitamins and minerals that your body needs.
For instance, it can be challenging to get vitamins C and B12 without eating plant-based foods.
Summary 
Is a carnivore diet bad for kidneys? Health experts don't recommend it for individuals with kidney disease. However, if you'll be eating the right amount of protein, though, you may not develop kidney disease after following this diet. If you wish for this diet to work, you must consider a well-formulated carnivore diet. It means that you have to eat the right amount of protein and fats. You should talk to a dietitian if you really wish to follow this plan.