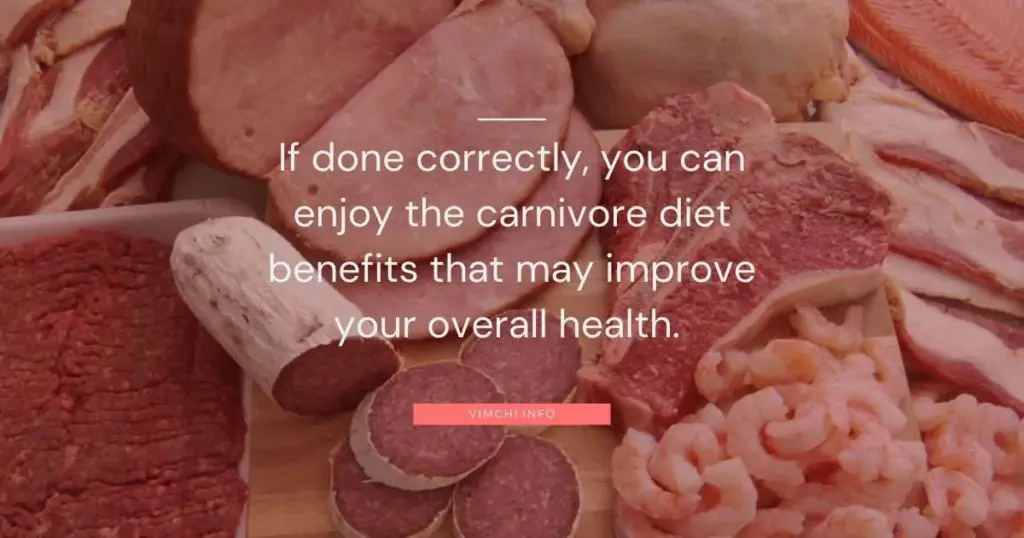 The carnivore diet isn't new. But there's not enough clinical research that looks at how this health plan affects you. However, if done correctly, you can enjoy the carnivore diet benefits that may improve your overall health.
Keep reading to know more.
What are the Known Carnivore Diet Benefits?
Weight Loss 
This is the most obvious benefit of following a carnivore diet properly. And of course, people want to jump on the bandwagon.
One of the ways it can help in losing weight is that it increases your satiety. Your body takes longer to break down the calories from protein and fat.
As a result, you'll feel full for longer and reduce food cravings. It's not like eating carbs, which make you crave food.
Besides increasing your satiety, this diet promises to reduce your hormonal fluctuations. Insulin fluctuations can trigger imbalances in hunger hormones, like leptin and ghrelin.
It also increases your body fat metabolism. As you cut out carbs and increase consumption of animal fats, you'll enter ketosis.
It's a state where your body uses the fat stores for fuel, instead of carbs.
Even if you're not in this state, your body may use fat for fuel and not carbs.
See Also: When Ketosis Starts in the Keto Diet?
Boost Insulin Sensitivity 
Eating too many carbs can cause insulin resistance. But this can be eliminated by eating a carnivore diet.
When you eat a lot of carbs, most of them would enter the bloodstream as glucose. To move the glucose from the bloodstream to the cells, your body releases insulin.
If you eat food rich in carbs and sugar, your insulin levels are always high. Insulin resistance starts when your cells don't respond to insulin.
As a result, blood sugar will remain high.
It can lead to several health issues as a result of hormonal imbalances.
Some studies show that when people start to follow low-carb diets, they have improved their insulin sensitivity.
Eating high-fat and high-protein food can also reduce insulin resistance.
However, if you're not in the weight loss phase, you're getting fewer calories from carbs causing physiological insulin resistance.
It happens when your body adapts to a no-carb diet, your body anticipates that no carbs are coming. As a result, you become physiologically insulin resistant.
To prevent muscles from using glucose in the blood, it is used for your brain to retain its insulin sensitivity.
See Also: Is OMAD Intermittent Fasting?
Improve Gut Health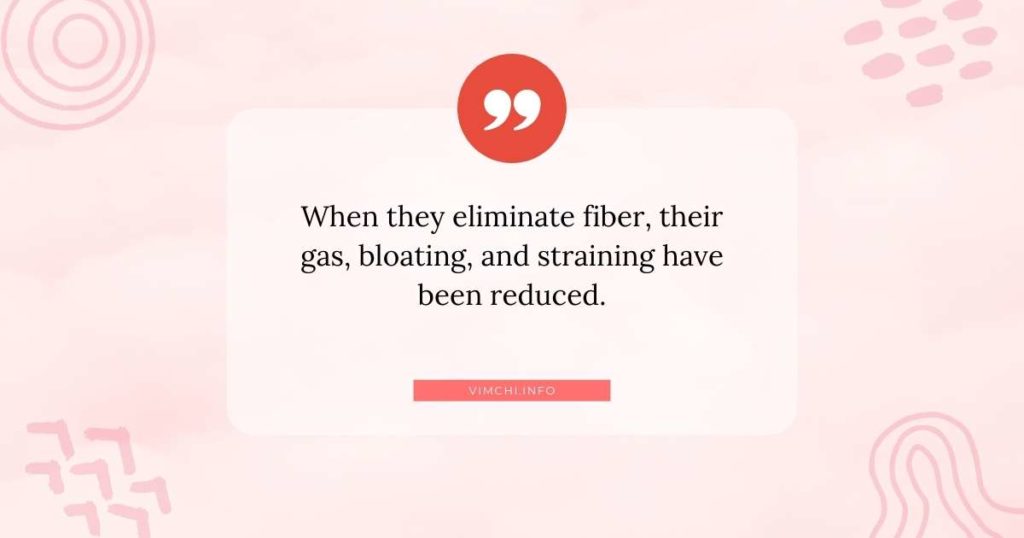 If you have a healthy gut, the lining becomes a tight barrier. When the lining is compromised, though, the molecules can easily leak into the bloodstream.
As long as you follow the carnivore diet properly, you'll be sure you're eating those gut-healthy compounds, such as collagen, glutamine, and omega-3 fatty acids. They can repair your lining while strengthening your gut.
When you remove plant foods, you're also eliminating the fermentable fiber and toxins that cause irritation, inflammation and encourage overgrowth of bacteria.
In this study, researchers found that participants who consumed high fiber didn't notice a change in their chronic constipation.
However, when they eliminate fiber, their gas, bloating, and straining have been reduced.
See Also: OMAD Carnivore Diet Meal Plan
Reduce Inflammation 
This diet could reduce markers of systemic inflammation. These benefits could be the result of no plant toxins.
In this study, subjects were given a high-fat, low-carb diet. Another group was given high-carb and low-fat foods.
The study concluded that the consumers who consume high-fat food had lower markers of system inflammation.
Increase Libido 
The standard diet can cause your testosterone to go down. The reason for this is that sugar and vegetable oils create a feedback loop that can delete testosterone.
They can also sap strength and libido.
This diet is abundant in nutrients, such as protein, vitamin K, and D, as well as carnosine. These compounds are vital in producing testosterone levels.
Boost Mental Clarity 
Inflammation can affect your neurotransmitters. It can lead to depression, anxiety, and other mental health disorders.
But carnivore diet promotes mental clarity, in addition to improving digestive health.
The carnivore diet is high in brain-boosting nutrients, such as zinc, vitamin B12, B6, iron, and DHA.
What is the Risk of Carnivore Diet? 
Carnivore diet, per se, is good for you. However, if you only eat lean meats, then you're not eating enough body fat.
Keep in mind that fat is vital to sustaining life. Furthermore, if you get over 35% of your calories from protein, then it can cause protein poisoning.
The symptoms will include hyperammonemia, diarrhea, hyperinsulinemia nausea, and death.
Thus, to avoid this risk, make sure to eat 3 parts fat to 1 part protein.
Summary 
There are various carnivore diet benefits, including weight loss, fewer digestive issues, high testosterone levels, reduce inflammation, decrease insulin resistance, and mental clarity. However, it's important to remember that the carnivore diet lacks long-term studies. Keep in mind that diet is highly personal. It's only you can decide whether this diet is ideal for your situation.