Intermittent fasting is not for everyone. Let's establish that. But can runners follow this routine? This concept has been around for centuries. Even though its benefits are well-documented, there are concerns about its effects on runners and athletes. Is it good for runners? Does it improve runners' performance or hinder it?
Let's find out more about it here.
What is Intermittent Fasting for Runners?
IF has gained popularity as a dietary strategy that offers numerous potential health benefits. Many runners are now exploring how they can integrate intermittent fasting into their training routines to improve performance promote weight management, and enhance overall health.
16/8 Method
This approach involves fasting for 16 hours and eating during an 8-hour window. You can adjust your eating window to fit your training schedule. Make sure that eat and hydrate fuel before and after workouts.
5:2 Method
In this method, you can eat normally for five days of the week and consume a low-calorie diet on the other two non-consecutive days. The calorie intake during your fasting days must be about 500 to 600 calories. You can schedule these fasting days on rest days to minimize energy disruptions during runs.
Eat Stop Eat Method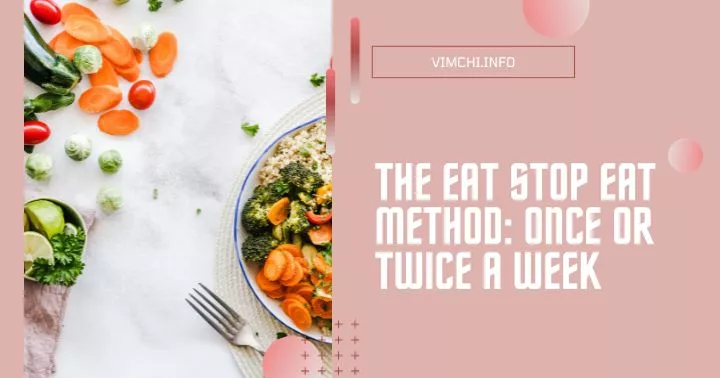 It includes fasting for a full 24 hours once or twice a week. Again, it is best to time these fasting days on non-running days or during low-intensity training periods.
Is Fasting Good for Runners?
When it comes to runners, the question of whether fasting is good or bad is not as straightforward. It can have both advantages and disadvantages for runners. The impact largely depends on how it is implemented and individual preferences and needs.
Pros of Fasting for Runners
Weight Management: It can be an effective strategy for weight management. By restricting calorie intake during fasting periods, runners may create a calorie deficiency, which can lead to weight loss or maintenance. This can be particularly helpful for runners looking to shed excess pounds.
Improved Insulin Sensitivity
Fasting may enhance insulin sensitivity, which can be beneficial for runners as it helps the body utilize glucose more efficiently. Improved insulin sensitivity can result in better energy management during runs.
Fat Adaptation
It can help the body become more efficient at utilizing stored fat as an energy source. This can be advantageous for long-distance runners who need to preserve glycogen stored for later stages of a race.
Mental Clarity
Some runners report improved mental clarity and focus during fasting periods, which can be valuable during training and racing.
Cons of Fasting for Runners
Energy Deficiency
Fasting can lead to energy deficiency, causing decreased energy levels and diminished running performance. Without proper fueling, runners may struggle to maintain their usual training intensity and distance.
Muscle Loss
Extended fasting, especially without adequate protein intake, can result in muscle loss. For runners, this can be detrimental as maintaining muscle mass is essential for strength and endurance.
Dehydration
It can lead to hydration, particularly if you neglect proper hydration during fasting periods. Dehydration can hurt running performance and overall health.
Nutrient Deficiency
Prolonged fasting can lead to nutrient deficiencies, which can harm overall health and hinder recovery. Nutrient-dense foods are essential for runners, and fasting may limit access to these essential nutrients.
Digestive Issues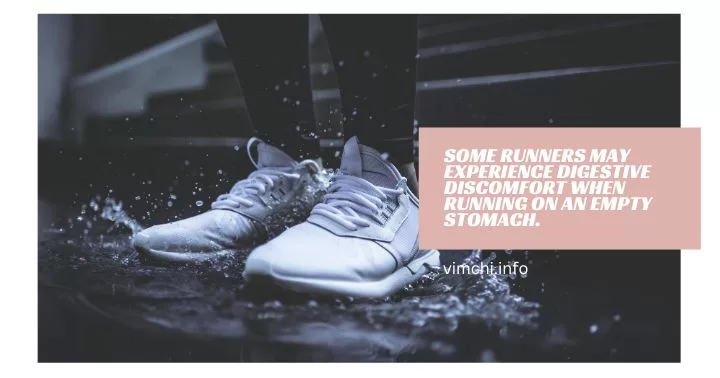 Some runners may experience digestive discomfort when running on an empty stomach. Fasting may exacerbate these issues, making it difficult to train comfortably.
How to Partake in Intermittent Fasting as a Runner?
Runners can choose from various fasting methods, each with its own unique schedule.
Choose the Right Fasting Method
Select a fasting method that aligns with your running schedule and personal preferences. For instance, if you choose morning runs, the 16/8 method may be more suitable as you can break your fast with a post-workout meal. Consider your lifestyle and when you're most active to determine the best approach.
Timing is Crucial
To successfully integrate intermittent fasting as a runner, timing is essential. Plan your fasting periods around your training schedule. Ideally, you should avoid fasting during or immediately before your runs to maintain energy levels and performance.
Fast on rest days or during low-intensity workouts.
Stay Hydrated
During fasting periods, ensure you stay well-hydrated. Water is essential for digestion, metabolism, and overall health.
In addition to water, consider incorporating electrolyte-containing beverages, especially if you are fasting for extended hours.
Break Your Fast Thoughtfully
When it is time to break your fast, be mindful of the foods you consume. opt for nutrient-dense options that include carbohydrates, proteins, and healthy fats. This balanced meal will help you recover, replenish glycogen, store, and support muscle repair after a run.
Experiment and Adapt
Every runner is different, and what works for one may not work for another. That's why you should experiment with different fasting schedules to find the one that suits your needs and lifestyle.
Pay attention to how your body responds, and be willing to adopt your approach as you gain experience.
Focus on Post-Run Recovery
Post-run recovery nutrition is crucial for runners practicing intermittent fasting. After intense workouts, aim to consume a combination of carbohydrates and protein to promote glycogen replenishment and muscle recovery.
Prioritize Consistency
Consistency in your fasting and eating schedule will help your body adapt to the routine. Avoid sudden, drastic changes in your eating patterns, as this can lead to energy fluctuations and hinder your performance.
Monitor Your Progress
Track your running performance, energy levels, and overall well-being as you incorporate intermittent fasting into your routine. If you notice a decline in your performance or experience negative health effects, reconsider your approach or consult a sports nutritionist or dietitian.
Final Word
Intermittent fasting can be an effective dietary strategy for runners looking to manage their weight, improve insulin sensitivity, and enhance fat adaptation. However, it must be done thoughtfully and tailored to your individual needs.
By choosing the right fasting method, paying attention to timing, staying hydrated, and focusing on post-run recovery, you can successfully incorporate intermittent fasting into your running routine.
Remember that individual responses may vary, so listen to your body and consult with a healthcare professional or registered dietitian if you have specific health concerns or medical conditions before making significant changes to your diet.
With the right approach, you can enjoy the benefits of intermittent fasting for runners while maintaining your running performance.