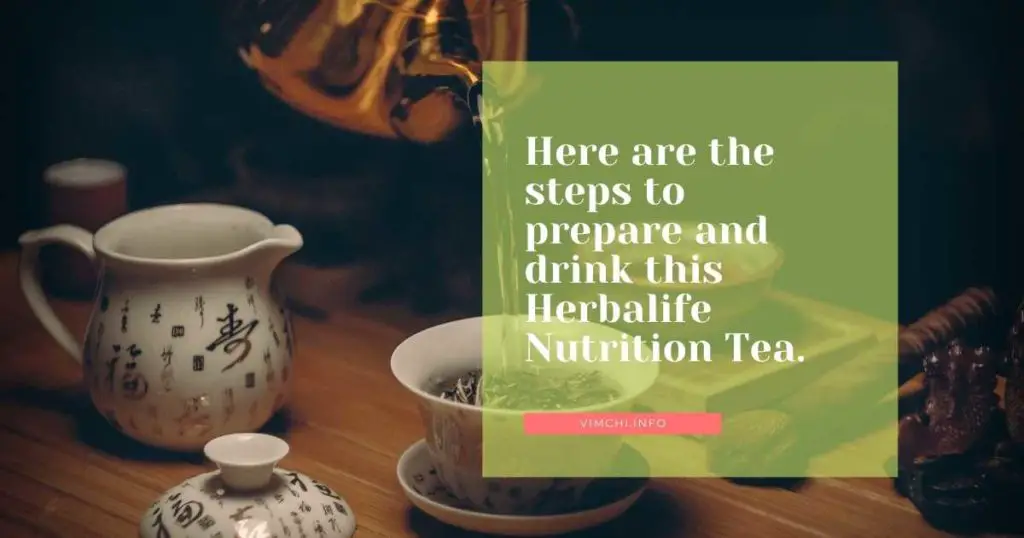 Herbalife tea is a well-known tea because of its weight loss benefits. Although it can help you lose weight, you need to drink it properly. Otherwise, you won't be able to enjoy its benefits. So, how to use Herbalife nutrition tea?
Keep reading to find out more.
How to Use Herbalife Nutrition Tea?
There are no special techniques or instructions on how to use Herbalife tea. Here are the steps to prepare and drink this tea.
Add 250 ml of hot or cold water to a glass
Mix a teaspoon of Herbalife nutrition tea
That's it.
On the other hand, you can mix it with Herbalife Meal Replacement Shake to make a healthy, mouth-watering smoothie.
To make a smoothie:
Prepare your blender
Add some ice cubes
Put 250 ml water into the blender
Take a teaspoon of this tea and add it to the mix
Blend the ingredients well
Optional: Add a piece of banana or a slice of mango.
Keep in mind though that anything you add to the mixture can add up to the overall calories.
See Also: How Much Weight Can You Lose with Herbalife Tea?
Make Herbalife Tea Bomb
Pretty sure you've heard of the Herbalife tea bomb. It's a combination of several Herbalife products. To make a Herbalife tea bomb, here are the steps:
Get a drinking glass
Add 250 ml water
Drop a tablet of Liftoff
Mix a teaspoon of Herbalife tea
Add a teaspoon of NRG
It's important to note that the Herbalife tea bomb will give you a high amount of caffeine. That's why when you drink it, you'll feel more energized.
A teaspoon of Herbalife tea already contains 40 mg. And Liftoff and NRG tea also contain caffeine. Thus, when combining these ingredients, you're drinking approximately 200 mg of caffeine, which still meets caffeine's RDA.
Although each ingredient is healthy, combining them all may not be a good idea for some people. It's especially true if you're sensitive to caffeine and heart palpitations.
It's also not a great idea to drink Herbalife tea bomb every day. You may, however, try it out once a week. And if you do drink it, make sure you haven't drunk a cup of Joe already.
See Also: How to Make a Herbalife Tea Bomb?
Should You Add Milk to the Tea?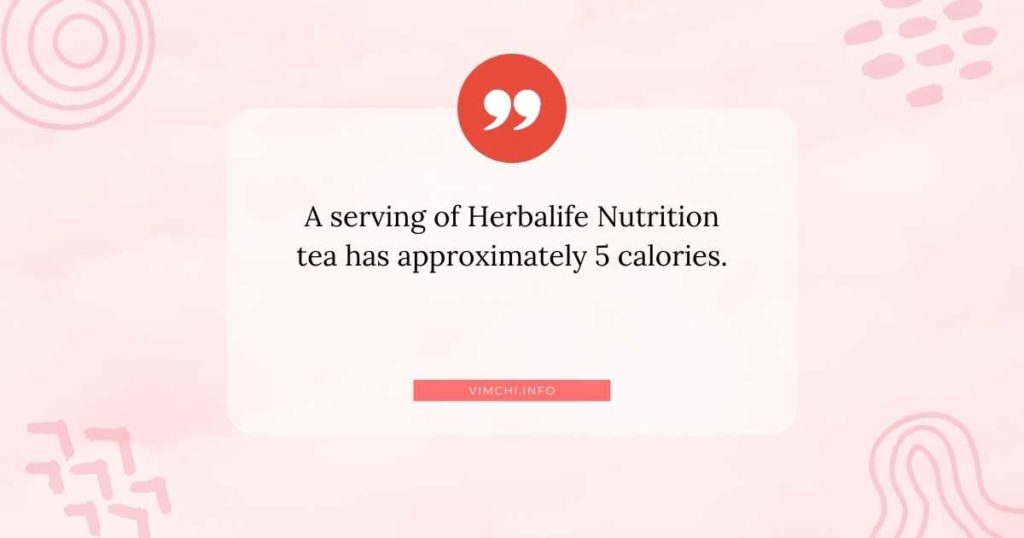 How you drink Herbalife nutrition tea is a personal preference. You may add milk or sugar if you wish.
However, if you're drinking this tea because of its weight loss benefits, we suggest not adding milk or sugar. The reason for this is that it can only add to the total number of calories.
Besides, you don't have to sweeten this tea because it's already naturally sweetened.
But if you're one of those people who like adding sugar or milk to their teas, then by all means you can add it to your preference.
Then again, you must be mindful of your calorie intake.
Keep in mind that a serving of Herbalife Nutrition tea has approximately 5 calories. If you add a teaspoon of white sugar, the calorie content of the mixture will reach 25.
See Also: Can You Drink Herbalife Herbal Tea Concentrate Every Day?
When is the Best Time to Drink this Tea? 
There's no best time to drink this tea. It depends on your preference.
Many people are drinking it in the morning. Because of its caffeine content, it can be your wake-me-up drink, instead of a cup of Joe.
You can also drink it in the early afternoon if you're experiencing an afternoon slump. However, we don't recommend drinking it near your bedtime.
As mentioned earlier, it has caffeine content. If you're sensitive to caffeine, it might affect your sleep.
But you can drink this tea every day. How often will depend on how you respond to caffeine.
Hence, it's ideal that you listen to your body to know how your body reacts to its ingredients. If it's disrupting your sleep, you should stop drinking it or limit your intake.
Remember that this tea is a healthy beverage. As long as you drink it in moderation, it can provide you with many health benefits.
Can You Drink this Tea During Intermittent Fasting? 
Herbalife nutrition tea has calories. In that case, it can break your fasting phase.
Thus, if you're fasting because you need to undergo a medical exhumation that requires NPO, then you should not drink this tea.
See Also: Can You Drink Herbalife Tea While Intermittent Fasting?
However, if you're intermittent fasting for weight loss, drinking this team may not significantly affect the result of your fast. A serving of this tea contains 5 calories. Thus, it won't greatly affect fasting results.
But you can drink this tea after fasting. However, if you have GERD, it might not be a good idea to drink this tea on empty stomach.
Instead, eat something first before drinking it. This is also the same when you drink coffee after fasting.
You need to put food in your stomach first before drinking a cup of Java. The reason for this is that coffee is acidic. If you drink it on an empty stomach, it may trigger GERD symptoms.
Summary 
How to use Herbalife nutrition tea? There are no complex instructions to prepare this tea. Simply add it to a glass of hot or cold water. It's your preference. To shop for Herbalife nutrition tea, please visit our online shop.