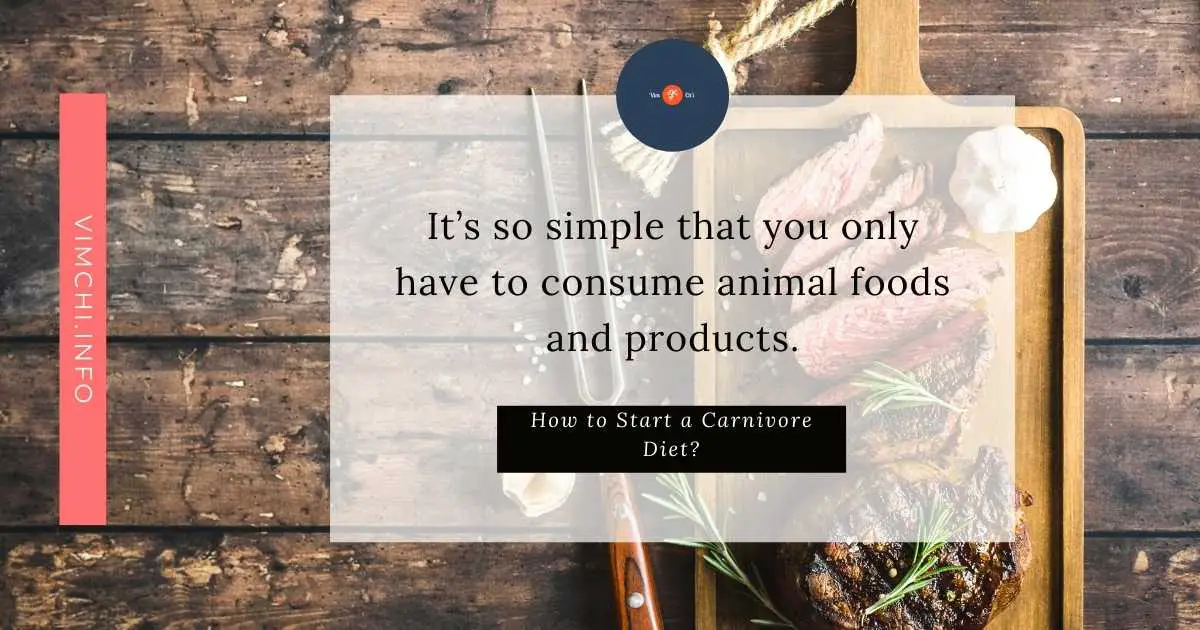 The carnivore diet seems to be a simple diet. It's so simple that you only have to consume animal foods and products. No vegetables and fruits. How it works is similar to the days of old. That is, you only need to focus on grass-fed meat. If you wish to try it out, you might want to know how to start a carnivore diet successfully?
Let's find out here.
How to Start a Carnivore Diet?
Getting started with any diet is not easy. It's especially true if the diet is restrictive, just like the carnivore diet. To help you get started, though, here's an example of what your typical meals will be like for three days.
What Should I Eat to Start a Carnivore Diet?
Day 1:
Breakfast: Grass-fed bacon and eggs
Lunch: Fried pork and salmon
Dinner: Ribeye steak
Day 2:
Breakfast: Poached eggs with bacon
Lunch: Ground beef patties
Dinner: Feta cheese omelet
Day 3:
Breakfast: Kefir and eggs
Lunch: Sardines
Dinner: Tuna
As long as it's a meat product, you can have it when on the carnivore diet. If you wish to have steak for breakfast, lunch, and dinner, you can.
However, before you even start following this diet, you must know that it'll be hard at first. In fact, the first week will be the hardest.
To make the transition easier, make sure to get your blood work done. This will help you gauge and determine whether or not the diet is working well. You should also work with a physician. It's non-negotiable.
When you don't feel good, you should not quit. That is if you want to experience its benefits.
Fatigue, headaches and other symptoms may arise during the first week of following this diet. This is normal. Your body is still getting used to utilizing fats for energy, instead of carbs.
Read: Can the carnivore diet reverse diabetes?
How Long Does It Take for Carnivore Diet to Work? 
It depends on your body or your system. Some people reported having experienced its benefits days after transitioning to this diet. Others, however, took a month or so before they realized the benefits.
Since every person is different, you can't expect your results to be the same as your friends' results. The full transition can take from four weeks to six weeks. Again, it depends on your body.
What Happens When You Start Carnivore Diet? 
It's a restrictive diet. Carbs are out when you start with a carnivore diet.
Since it's an elimination diet, it can be a difficult transition.
You may think that the transition will be easier considering that you will only eat meat and nothing else. But it can be difficult for you if you are fond of eating carb-rich foods, like cakes.
Expect to experience negative side effects during the phase where your body is adapting to it. As mentioned, you may experience flu-like symptoms because you're starting your body with carbs in the long term.
Since you're not eating carbs anymore, your blood glucose will go down. Glycogen reserves will be trapped.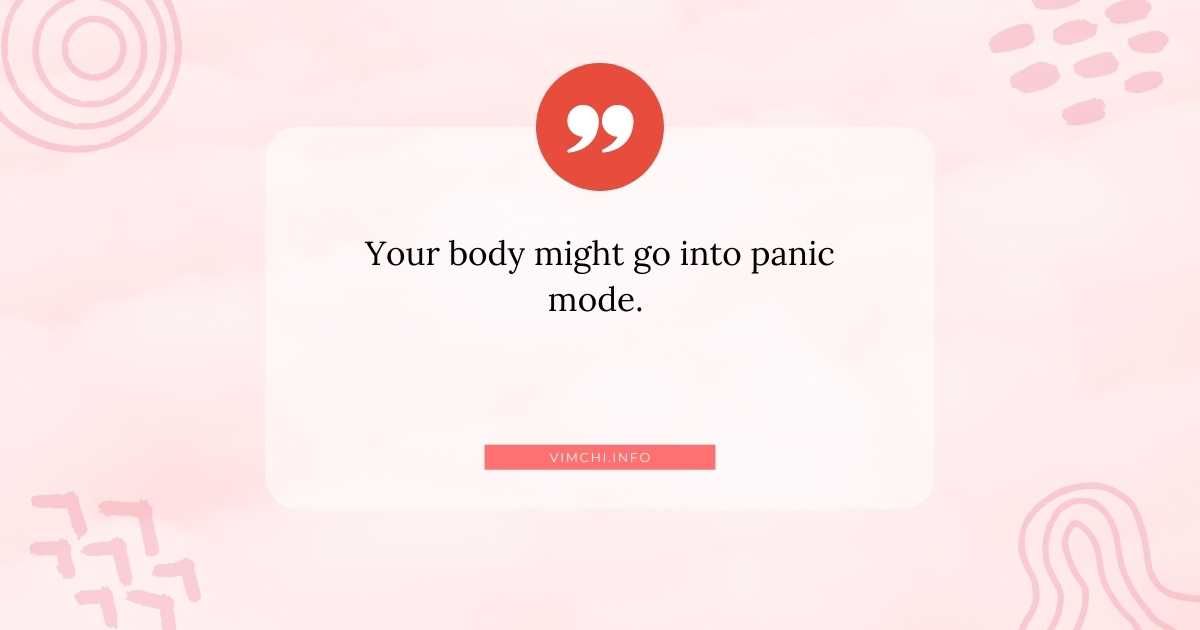 Your body might go into panic mode.
But once your body has started to adapt to this diet, it will begin to release ketones into the bloodstream. Your symptoms will soon be gone.
In other words, the effects are temporary. You should feel better once your body has adapted to this diet.
Essentially, you'll expect to experience the following things:
Trouble focusing
Mood swings
Occasional headaches
Nausea
Digestive problems
Fatigue
Insomnia
Dehydration
Food cravings
Weight loss can happen after two weeks. However, you should not get overly excited because it's just water you're losing. As your glucose levels go down, your body will start to tap into your glycogen reserves.
Every gram of glycogen is tied to water, you can lose weight by flushing out pounds of water.
When you remove sugar from your diet, fat will be your source of energy. If your diet doesn't provide you with enough fat, your love handles will be targeted.
This is one reason you'll feel fatigued.
One benefit of eating no more sugar is that the inflammation associated with arthritis may be reduced.
Your hormones will also be rebalanced. Thus, while your body is just adapting to it, you'll experience mood swings and irritability. The reason for this is that your hormones fluctuate.
Because you're not eating glucose, your body thinks that it's a sign of starvation. Thus, it will begin to increase your cortisol levels to boost your sugar levels.
But cortisol is associated with stress and anxiety. Thus, fluctuations in this hormone can make you moody. Thankfully, it will just pass in a few days.
Read: How does the carnivore diet work?
How Do You Transition to Carnivore Diet? 
Transitioning to this diet may not be that easy, especially if you're fond of eating carbs. To you have an easy transition, make sure that you only eat food that makes you feel satisfied.
Thus, consider eating pork, chicken, red meat, and fish. Don't undereat because it will only lead to uncontrolled cravings.
You should also think that you're following this diet to improve your health.
It's also vital to remember that there's no scientific evidence that this diet is indeed beneficial in the long term. This diet can't also predict how long you're going to live.
When starting this diet, make sure to commit to it for at least 30 days. This will help you see meaningful changes in how you look and perform. But you must not do it long-term.
Use it as an elimination diet. That is, you're removing things that might trigger your inflammation. Once you have found what triggers it, you can start bringing back the foods that you have eliminated except for the triggers.
On the other hand, if you wish to continue following it, you should know that you'll be missing out on a lot of nutrients.
Vitamin C. Meat doesn't have enough vitamin C. Keep in mind that this vitamin is vital for your body's tissue to start repairing. It also reduces the chances of chronic diseases.
Fiber. It's found in plans and it supports healthy digestion and bowel movements.
Good bacteria. It's true that your intestinal issues may be resolved after starting this diet. After all, you're eliminating inflammatory foods. But the problem is that you're also eliminating good bacteria over time.
To remedy these, carnivore dieters are taking supplements to ensure that there's no lack of vitamin C, fiber, and good bacteria.
Conclusion 
How to start a carnivore diet? It's not that easy. But you must focus on eating the food that you like. Before you start though, it's vital that you consult with your physician. This diet is not proven to be effective long-term.
Are you worried that this diet would cause kidney problems? Find out here whether or not this diet can cause kidney stones.