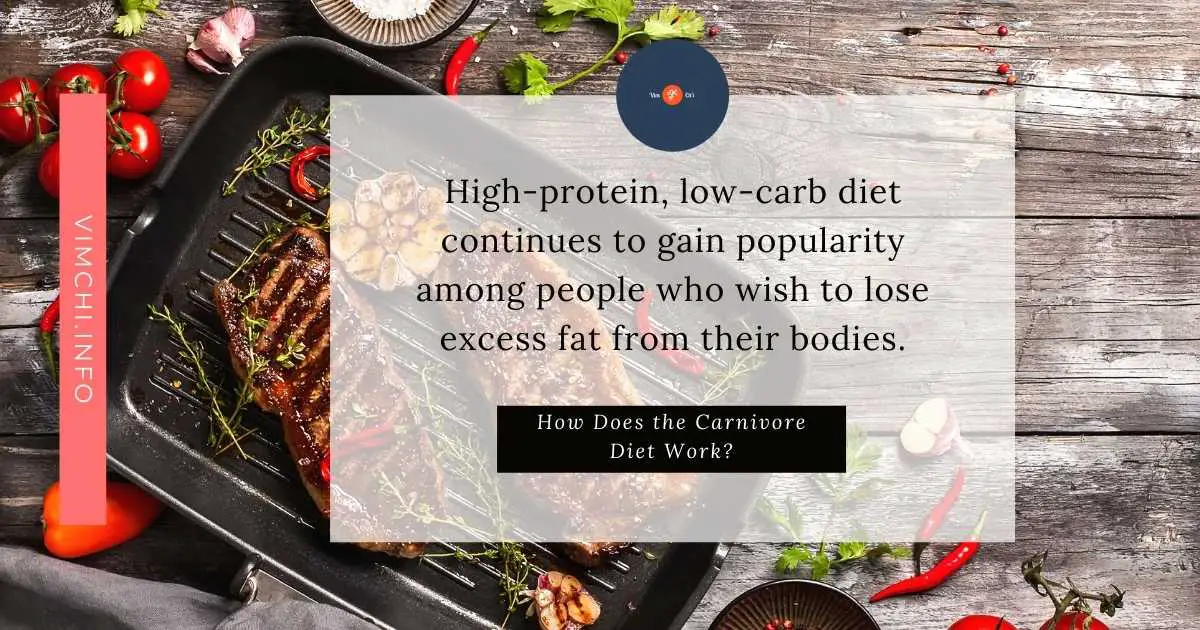 High-protein, low-carb diet continues to gain popularity among people who wish to lose excess fat from their bodies. This time, people are exploring a diet that requires them to eat only meat. How does the carnivore diet work?
Let's explore it here.
How Does the Carnivore Diet Work?
Before we go deeper into the answer to the question of how this diet works, let's be clear that no research can support this diet to be a valuable tool to reduce the risk of disease.
Scientific studies are also lacking to conclude whether or not this diet can promote fat loss.
Read: Can the carnivore diet cause kidney stones?
So, what is a carnivore diet and how does it work? 
A carnivore diet is an all-meat diet. It means that you have to eat meat and meat only. You can eat fish and some dairy.
The carnivore diet is like the keto diet. But it's more restrictive. You can still eat carbs but the level is pushed down while upping your protein and fat.
Shawn Baker is credited with this diet. He's a former orthopedic surgeon but he surrendered his medical license.
The main goal of this diet is to restrict your carb intake. Unlike the keto diet, the carnivore diet goes extreme as it aims for zero carbs.
Some people call this diet an elimination diet because you're simplifying your food choices. It eliminates other food groups, including vegetables, grains, and fruits, among others. Thus, you're left with eating only animal-based food.
You might think that cutting out fruits or vegetables is not a good idea considering that your body needs fiber.
However, Harvard Health Publishing says that plant-based diets can increase the risk of not taking enough protein, vitamins, and minerals.
Before you try this diet though, it's vital to remind yourself that every person is different. It means that if it is good for some people, it doesn't necessarily mean that it's good for you.
Some people will get its benefits right away while others need to endure the sensitive transition into this lifestyle. In that case, if you want to try it out, you need to slowly transition to a meat-only diet.
When trying out this diet, you mustn't focus on eating lean meat. Instead, you have to get enough fat for energy. Thus, aim to eat beef, which is highly nutritious. It's also able to promote muscle growth and maintenance.
If you're already on a keto diet, transitioning to this diet will be a lot easier. However, if you eat a lot of carbs, the adjustment can be more challenging.
Thus, it can take trial and error to find a perfect routine that works for you.
For a smoother transition, you may consider eating fattier cuts of meat, like beef ribs or ribeye steaks.
How Long Does It Take for Carnivore Diet to Work?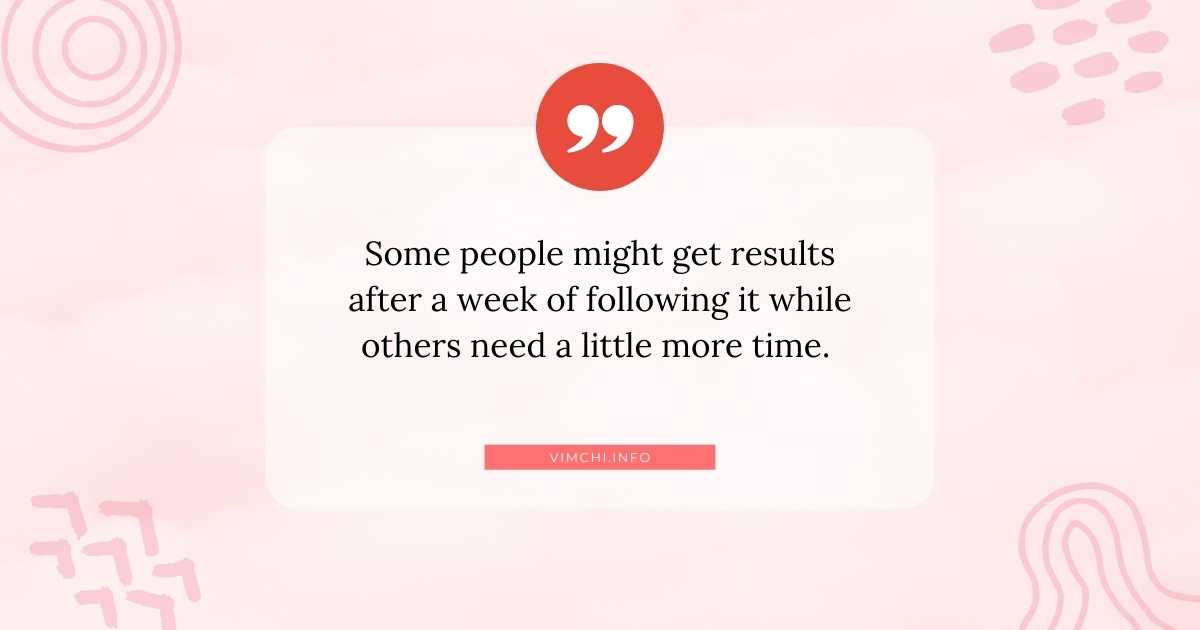 There's no definitive answer to it. As mentioned, every person is different. Thus, some people might get results after a week of following it while others need a little more time.
When it comes to a full transition, though, you might need at least a month to seriously follow this diet. Then again, since this diet has not been scientifically studied, you should not follow it in the long term.
Can Humans Survive on a Carnivore Diet? 
An all-meat diet is extremely restrictive. But you might survive if you want to. You can find various posts from carnivore diet followers who claim that this diet truly works.
Then again, there's no scientific research about this diet.
Some have survived eating only meat. They said that this diet has helped their auto-immune condition. Those who have arthritis tried this diet and stated that their medical condition has gone.
Even the strong proponent of this diet, Shawn Baker, swore that his tendinitis has been cured because of eating only meat.
However, it's important to note that eating only meat will cause you to miss out on a lot of nutrients. To live, you need 13 vitamins. Most of them can be obtained by eating a variety of meats.
Vitamin A
Vitamin B1
Vitamin B2
Vitamin B3
Vitamin B5
Vitamin B6
Vitamin B7
Vitamin B12
Vitamin C
Vitamin D
Vitamin E
Vitamin K
Folate
If you focus on eating only meat, you can't have folate, vitamins C and E. These vitamins come from leafy vegetables and citrus. It's one of the reasons you'll get scurvy if you don't get enough vitamin C.
You'll also face the consequences of not eating enough fiber. Keep in mind that meat has little fiber. But fiber is crucial to your body. It promotes the robust microbiome in your intestines. It can affect your digestion immune system and mood.
Read: Can a carnivore diet reverse heart disease?
Is Carnivore Diet Actually Healthy? 
It depends on the person you ask. Those who support this diet would say that it's healthy. Others would think otherwise.
There's no scientific proof that this diet works in helping some medical conditions. It may help others but it's not for everyone.
Transitioning to a meat-only diet can be challenging. This is especially true if you're a junk food fanatic.
Will I Lose Weight on the Carnivore Diet? 
In a way, you're going to lose weight through this diet. Since you're only eating meat and no carbs, your hunger and cravings will be tamed.
In that case, you'll reduce your calorie intake.
And we all know that if you reduce your calorie intake, you can lose weight.
However, this diet is too restrictive. You might need to give up a lot of your favorite foods. But if those foods are mostly processed, then eliminating them from your diet is good for you.
Should you give up on tea or coffee? This is one of the questions of many who want to start a meat-only diet.
You can still drink coffee or tea because you can customize this diet to fit your lifestyle.
Summary 
How does the carnivore diet work? It works by eating only meat. However, this is an elimination diet and it can be too restrictive for you. It's not for everyone. Also, find out here if you can have cheat day on the carnivore diet?