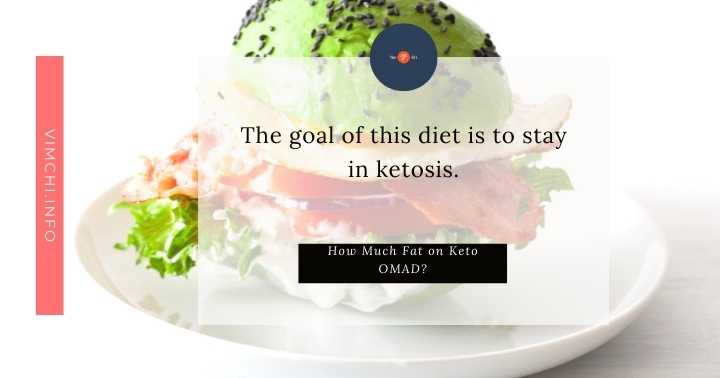 Keto OMAD is high in fat but low to zero in carbs. How much fat is on keto OMAD? Find out more here.
How Much Fat is on Keto OMAD? 
The goal of this diet is to stay in ketosis. To get into this mode, 55% of your calories must be from fat. If you are eating 2,000 calories a day, you should eat at least 122 grams of fat each day.
However, you should focus on healthy fats. The recommendation is to limit saturated fats, like dairy, red meat, and butter. These foods can increase the risk of heart disease.
Instead of saturated fat, make sure to eat unsaturated fat as it has positive effects on health. This study showed that consuming a high amount of unsaturated fat was associated with a lower risk of mortality.
The best sources of unsaturated fat are the following:
Avocados
Nuts
Seeds
Oil fish
Olive oil
Olives
How about coconut oil? This oil can offer many health benefits. It may be a source of saturated fat but it can increase good cholesterol, according to this study.
Even though this diet encourages eating more fats, you must avoid these sources:
Trans fats. They are bad for your health because they can increase bad cholesterol and decrease good cholesterol. As a result, they increase your risk of heart disease. Foods that use trans fats include fried food, snacks, frozen pizzas, and coffee creamers, among others.
Meat Products. When you are on keto OMAD, you may consume most meat products. But they are high in saturated fats. They also contain higher levels of carcinogens. If you heat them at high temperatures, they can produce compounds linked to cancer, according to this analysis.
When you're on keto OMAD, it is best to eat fresh meat, instead of processed meat. The safer way to cook it is to steam, stew, or boil, instead of grilling.
You should also focus on eating grass-fed meat as they contain higher omega-3 than grain-fed meat. Consider also eating white meat, like turkey and chicken. If you're new to the ketogenic diet, this book can help you.
Read: Is keto OMAD dangerous?
How to Consume Enough Fat on Keto OMAD? 
If you are starting this diet, you may struggle to consume enough fat. For that reason, you must plan your meals. It will ensure that you are getting a sufficient amount of fat per day.
You can add more fat to your hot drinks. For instance, you can add coconut oil to your coffee to make it bulletproof.
If you are having low-carb vegetable salad, add a high-fat dressing. Or add slices of avocado or a tablespoon of avocado oil.
Instead of ordinary fish, choose to eat oily fish, like salmon or tuna. And when shopping for cuts of meat, choose the ones with more fat. For instance, you can opt for chicken with the skin left on.
For your snacks, opt for boiled eggs or nuts. Avocados are portable snacks that you can just pack in a bag. While you are on the go, you can eat them.
Read: Does keto OMAD put you into ketosis?
Does Keto Work with OMAD? 
Yes, you can pair keto with OMAD. Eating one meal a day will put you into ketosis. And if you pair it with ketogenic, it will be difficult for you to store sugar. Thus, your body is forced to eat fats or consume fat reserves.
The more you eat a high-fat meal, the better it is for your OMAD diet because you can curb your cravings. Keto is known for reducing hunger hormones because of its high-fat content.
If you are not sure what you can eat on keto OMAD, you may check out this post.
How Many Calories Should I Eat in OMAD Keto?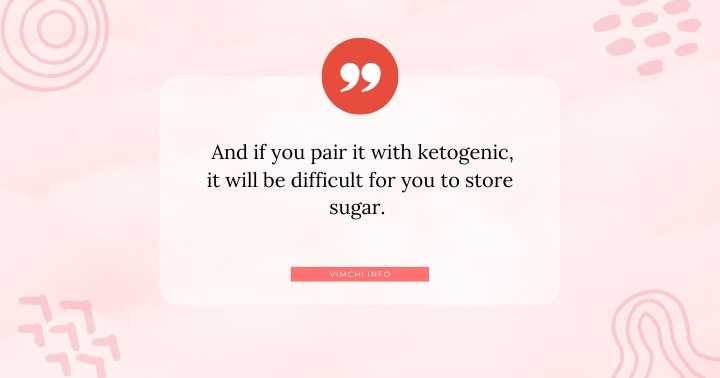 It depends on your recommended calorie intake. For many, 2,000 calories is the recommended daily intake.
The challenge here is how you are going to fit 2,000 calories in one meal. You may think that it is not easy to meet your goal. But it is not if you use a calorie counter.
Keep in mind that you have to include all food that you consume. Yes, including a small bite of brownies or a tablespoon of salad. When you include them all, you will find that reaching 2,000 calories is a lot easier than you think.
The only way you can go over your recommended calorie intake is when you eat processed meat. To avoid this, make sure to focus on healthy fats. As mentioned, opt to eat 55% of your calorie intake from fats.
You should only eat satiating meals so that you can fast for 23 hours. It may sound crazy not to eat for 23 hours. However, that was our ancestors' way of eating. They only had one meal a day because of the scarcity of food. They did not have fast food.
Because of our new way of eating and preparing food, we ate more than three meals a day. We believe that if we do not eat meals, we starve to death. But Buddhists do eat once a day and they are doing fine.
However, because our body has already adapted to eating more than three meals a day, it is difficult for us to just consume one meal a day.
Read: What to eat on the keto OMAD diet?
How Do You Get Into Ketosis on OMAD? 
You are starving your body with carbs when you follow keto OMAD. It is important to note that you do not have to do keto when on the OMAD diet.
Doing one meal a day is already enough for your body to start using stored fat for energy. However, many people want to incorporate keto because this type of meal is satiating.
High-fat meals are highly satiating you will not feel deprived for 23 hours. In other words, you can complete your fasting for 23 hours if you eat a high-fat, moderate-protein, low-carb meal.
Summary 
How much fat is on keto OMAD? There's no strict guideline as to how much fat you must be eating on this diet. However, 55% of your calories must be from fat.
Are you worried that keto OMAD will make you sick? Find out its side effects here before you jump on the bandwagon.