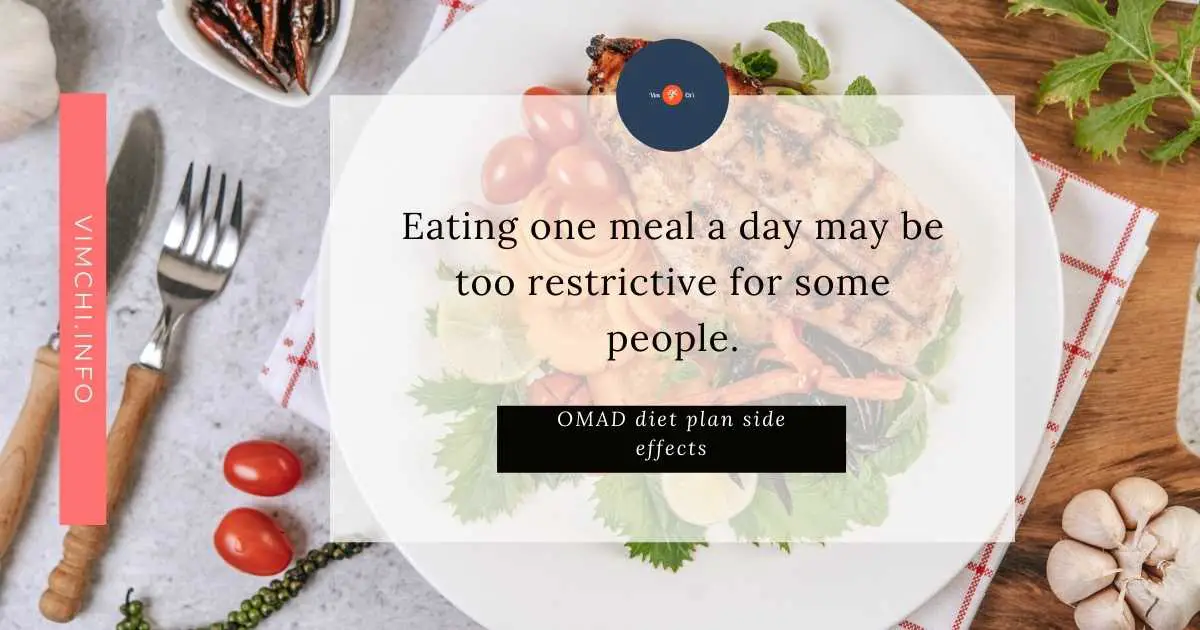 The OMAD diet plan isn't for everyone. Eating one meal a day may be too restrictive for some people. Others prefer it because it makes their lives easier. After all, they only have to prepare and eat their meal once a day. In this post, let's talk about OMAD diet plan side effects if there are any.
Keep reading to know more.
What OMAD Diet Plan Side Effects You Must Know?
Eating one meal a day is an old practice. It has only become popular when celebrities started sharing their experiences. They swore by it. For them, OMAD has helped them lose weight while improving their overall health.
There are health benefits of OMAD but there are also side effects related to fasting.
Read: Can you lose weight eating only one meal a day?
Side Effects of OMAD Diet Plan 
Increase Bad Cholesterol 
According to WebMD, a group of healthy individuals who participated in a study experienced an increase in their blood pressure and cholesterol. Thus, if you are already suffering from high blood pressure or high cholesterol, you should not consider OMAD.
However, the rise in bad cholesterol may be the result of eating an unhealthy meal. Some would think that because they are eating one meal a day, they can eat what they want, even unhealthy options.
Read: What is one meal a day for weight loss?
Increase Fasting Blood Sugar Levels 
Some studies also showed that OMAD could increase fasting blood sugar levels. It also causes a delay in the body's response to insulin.
Again, it may be the result of eating unhealthy foods during the meal. That's why it's pertinent to choose healthy options when it's time for you to eat.
Many people think that OMAD gives them an excuse to consume processed food. After all, they can only eat one meal a day.
If you're practicing eating one meal a day to improve your overall health, you need to eat healthy food. You must provide yourself with healthy, nourishing food as a reward after fasting for 23 hours.
Experience Digestive Issue 
When you eat a huge meal once a day, it will put pressure on your stomach. Your digestive system will have to work harder to digest your food.
Your heart will also have to work harder to send more blood to your gut for proper digestion.
This is probably the result some followers of OMAD are experiencing hypertension.
It may also increase your risk of heartburn because you're eating a large meal at once.
To remedy it, you may want to consider eating slowly. Keep in mind that when on OMAD, you have 1 hour of eating window.
You don't have to eat a huge meal in 15 minutes.
Rather, try eating a small portion every 10 minutes. Chew your food carefully. Savor it. It's also your chance to sit down and appreciate your food more.
Read: How long to fast on OMAD?
Weakness 
When you eat a huge meal one time a day, you may feel weak.
Because you decrease your food intake, your body will produce less energy. As a result, you'll feel lethargic after eating.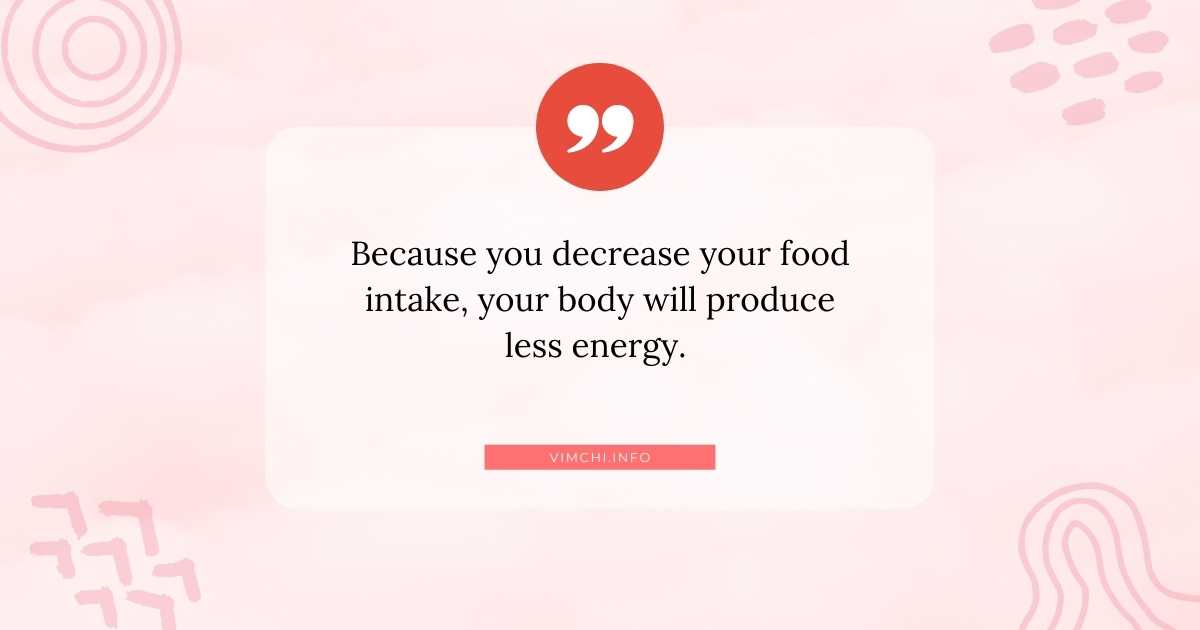 That's why you need to spread your one meal across your one-hour eating window.
You can start by eating your carbs. Then, consume your protein. Lastly, your fats.
If you're on keto, you can eat your high-fat meal within 1 hour. Don't consume it in just 15 minutes.
Again, you have to sit down and chew your food well.
If you want to follow the ancient Chinese practice of eating, you should not drink water while eating.
Instead, opt to drink it 30 minutes after you have consumed your one meal a day.
It may be inconvenient for some. However, it is beneficial if you're suffering from GERD.
Irritability 
When you're famished, you feel irritated. Your concentration will also suffer. You will also have mood swings.
This is expected. However, those who have been practicing OMAD have learned how to control their mood.
If you feel hungry while waiting for your eating period, you may drink water.
Try to do something to distract yourself from thinking about food.
But don't exercise.
Working out will only deplete your energy. The lower your energy level, the more irritable you become.
Who Should Not Follow OMAD? 
As mentioned earlier, OMAD isn't for everyone. Even though it offers a lot of health benefits, it's not ideal if you have diabetes.
Some diabetic patients need to eat every hour to maintain their blood sugar levels.
During fasting, your glucose levels go down. If it's too low and you're diabetic, you can go into a coma.
You don't want to risk it.
But Dr. Berg says that intermittent fasting is okay for a diabetic. If you wish to know more about his explanation of how fasting can affect your blood sugar, check out his video.
You should not start an OMAD diet plan without first talking to your doctor. Your physician may give you a go signal to try this plan after consulting with him/her first.
You may also need to talk to a nutritionist to help you prepare your one meal a day.
However, if your physician doesn't recommend it, you should not try it.
Don't risk it.
Perhaps, you have heard of some diabetics who have tried this meal plan and have controlled their glucose levels. But remember that every person is different. Their situation and your situation are not the same.
OMAD is ideal for some people. It may help improve your overall well-being.
However, if you are taking medicines, make sure to talk to your doctor about it. Don't try any diet plan without first consulting your doctor.
Keep in mind that studies about OMAD are limited, just like other diets. The results are also conflicting.
If you suffer from a chronic disease, it's best to avoid this diet. Just follow what your doctor has prescribed.
Summary 
What are the OMAD diet plan side effects? There are some disadvantages of following this plan, such as weakness, irritability, increased bad cholesterol, and high FBS. But there are things you can do to counter these effects.
However, this diet plan isn't for everyone. You must talk to your doctor before you start a diet plan.