One Meal a Day (OMAD) is a form of intermittent fasting. It's an extreme form of IF that requires fasting for 23 hours and having an eating window of 1 hour each day. With just one meal a day, what nutrients should be in an OMAD meal? How to get enough nutrients to ensure you're properly nourished?
Keep reading to find out more.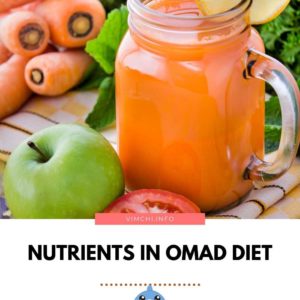 What Nutrients Should Be in Your OMAD Meal?
The same nutrients that you need to obtain every day even when you eat three meals a day. These are the following:
Vitamins
Minerals
Protein
Fats
Carbohydrates
But the tricky part here is how you incorporate them all in one meal. This is why eating only whole food becomes more important.
It's true that when you're on OMAD, your food consumption isn't restricted. But you still need to stay on track. Otherwise, you'll gain weight.
How to Get Enough Calories on OMAD?
Eat Enough Protein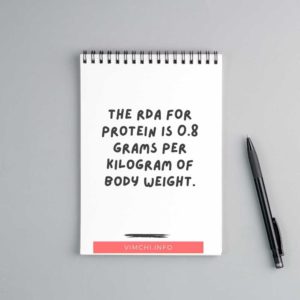 Remember that you only have one meal a day. That one meal must be filled with nutrients. Thus, you shouldn't consume only calories and fat.
Protein has amino acids that can build lean muscles.
The RDA for protein is 0.8 grams per kilogram of body weight. To know your daily protein intake, simply multiply your weight in pounds by 0.36.
Thus, if you're a woman and weigh 140 pounds and don't exercise, your daily protein need is 53 grams.
You can obtain your protein source by eating 3 ounces of tuna, salmon, or trout, 1 large egg, and 6 ounces of plain Greek yogurt.
Choose Healthy Fats
Yes, healthy fats are vital in your diet. They are vital in various body functions:
Energy source
Hormone production and regulation
Brain health
Absorption of vitamins
Now, the question is how much fat should you eat per day?
It still depends on your calorie requirements. If you're trying to lose and this calculator recommends eating 1,500 calories each day, your daily fat intake should be 50 grams.
On the other hand, if you're on a ketogenic diet, you need 83 grams of fat each day.
To reach the daily fat requirement, you may eat the following:
Avocados
Cheese
Dark chocolate
Whole eggs
Fatty fish
Nuts
Chia seeds
Extra virgin olive oil
Full-fat yogurt
Limit Carb Intake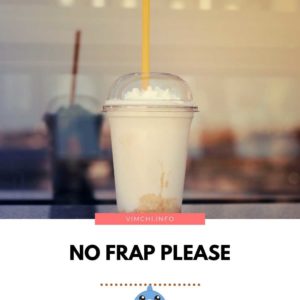 Indeed, your body still needs carbs. But you have to limit your carb intake when on the OMAD diet because carbs can increase your hunger pangs.
Avoid eating foods with added sugars and refined grains. It means that you shouldn't be drinking a frap and eating a plain bagel during your OMAD. They are quickly broken down into sugar. These options won't keep you feeling satiated for a long time.
Refined sugars and grains can also cause a sugar spike.
That's why you should not worry about eating sugar in a piece of fruit. It's full of fiber and antioxidants. But don't drink juice, coffee drinks, baked oat, and flavored yogurts.
Consume High-Fiber Foods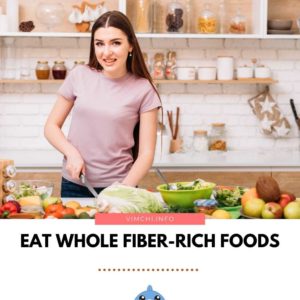 Besides healthy fats and protein, fiber can also keep you full longer. Your body digests high-fiber food slowly, making you feel satiated for a long time. It delays stomach emptying while it slows down the passage of food through your intestines.
But focus on soluble fiber. It is a type of fiber that is dissolved in liquids in your digestive tract. Once dissolved, it transforms to viscous gel.
The gel binds with fatty acids made of cholesterol. From there, it prevents the fatty acids from being absorbed.
It also slows down carb digestion, thereby, stabilizing blood sugar levels.
Insoluble fiber is also beneficial because it absorbs water, thereby, creating a feeling of fullness in your stomach. It also adds bulk to stool.
What to eat to reach your daily fiber goal? 
When it comes to fiber content, fruits are the number source. Dates rank the higher. Per cup will give you 14.2 grams of fiber.
Next is raspberries. They have a fiber content of 8 grams in one cup.
Artichokes are rich in fiber. One medium artichoke can provide 10.3 grams of fiber.
Where to get Vitamins and Minerals? 
Whole, fiber-rich foods contain enough vitamins and minerals. That's why if you eat one meal a day, you need to eat fruits, vegetables, lean protein, and healthy fats to get all the vitamins and minerals you need per day.
You may also choose to take supplements. They can help, too. However, you should consume the nutrients from natural sources.
What to Avoid When Eating One Meal a Day? 
Inflammatory foods. They are refined carbs, processed meats, and trans fats. Eating them will make you feel lethargic. Your hunger pangs will be extreme causing you to eat and break your fast.
Allergenic foods. These foods can cause stress to your gastrointestinal tract. Thus, avoid eating gluten, soy, lectins, and legumes.
Should You Drink or Eat During Your Fasting Window?
If you want to follow strict OMAD, you must not eat or drink anything. The only thing you can have is water.
However, if you want a more lenient OMAD, you can choose to drink tea or coffee. But don't add milk or sugar. You may also add MCT to the bev.
But keep in mind that if you want to reap the benefits of autophagy, you can't eat anything or drink anything.
Conclusion 
What nutrients should be in an OMAD meal? You must eat enough healthy fats, fiber, protein, carbs, vitamins, and minerals. Need meal plan ideas? Visit here.