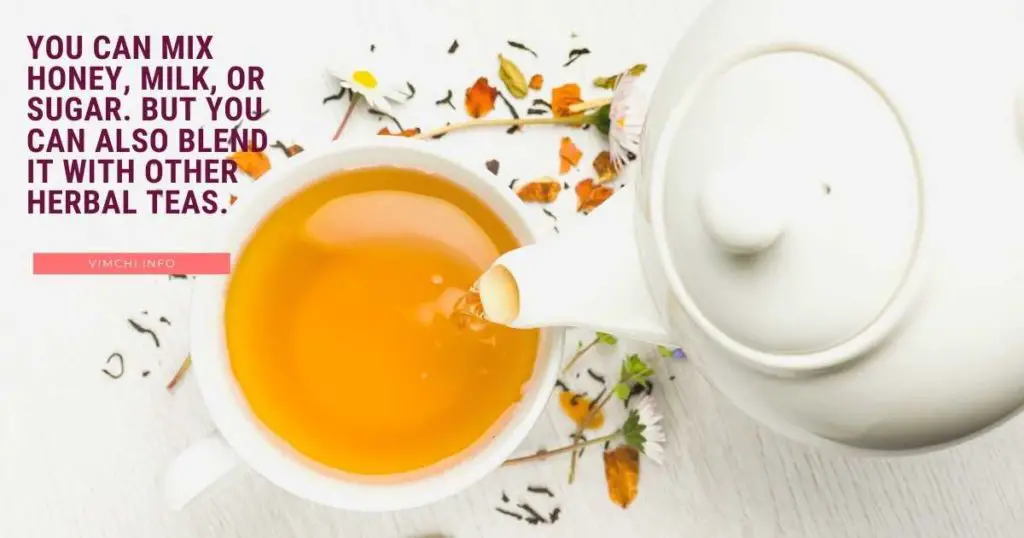 Herbalife tea is a refreshing beverage. But what can you mix with Herbalife tea to make it more palatable? Keep reading to know more.
What Can You mix with Herbalife Tea?
You can mix honey, milk, or sugar. But you can also blend it with other herbal teas. However, if you're drinking this tea to help you achieve your weight loss, it's important to remember that adding anything to it can only increase its calorie content.
Without adding anything, a cup of Herbalife tea has 30 calories. But if you're not satisfied with its taste and want to experiment, you may add a bit of honey or milk.
Here are some suggestions you would want to try.
See Also: Herbalife NRG Tea vs Tea Mix
Citrus 
Citrus can work as a natural sweetener. To add it to Herbalife tea, you can add slices of citrus and squeeze its juice into the cup. Use a strainer to prevent the pulp from being added to the tea.
Between lemon and orange, the latter can offer a subtle tangy taste.
Cinnamon 
This spice can create a different flavor for your Herbalife tea. It may help remind you of the holiday spirit.
It can work wonders when it comes to enhancing the tea taste.
If you want, you can add this tea to your protein shake.
Honey
Most people would want to add honey to their herbal tea. Even though Herbalife tea has been naturally sweetened, you can opt to add honey to it.
You can also add a splash of lemon. It adds a soft taste to this beverage that can strike out the taste of the tea.
However, you need to remember that honey can make this tea a bit thicker. But you can balance its consistency by adding lemon.
Ginger
If you want to add zing to Herbalife tea, then ginger will do the trick. This is especially great if you're suffering from sinusitis as ginger can cleanse your sinuses.
It's also a great tea combination if you have nausea and flu symptoms.
However, you must remember that ginger has a sour taste. If you add too much of it will make the tea taste sour.
See Also: Herbal Tea LDS
Almond Milk 
If you're the type of person who wants to add milk to your coffee, then perhaps adding almond milk or coconut milk can work for you.
It will make Herbalife tea creamy.
It can add an extra flavor to make this tea a lot easier to drink.
Ice Cream 
Okay, this isn't advisable if you are trying to lose weight. However, once in a while, you might want to be adventurous and add a scoop of vanilla ice cream.
I tried adding coffee ice cream to Herbalife tea and it tasted great.
However, when I tracked down my calorie intake for that day, it went through the roof.
Adding ice cream or sorbet to your Herbalife tea can be done once a week or a month.
If you're lactose intolerant though, this combination may not be suitable for you.
You can call this combination tea affogato.
See Also: Herbal Tea for Endometriosis
Word of Caution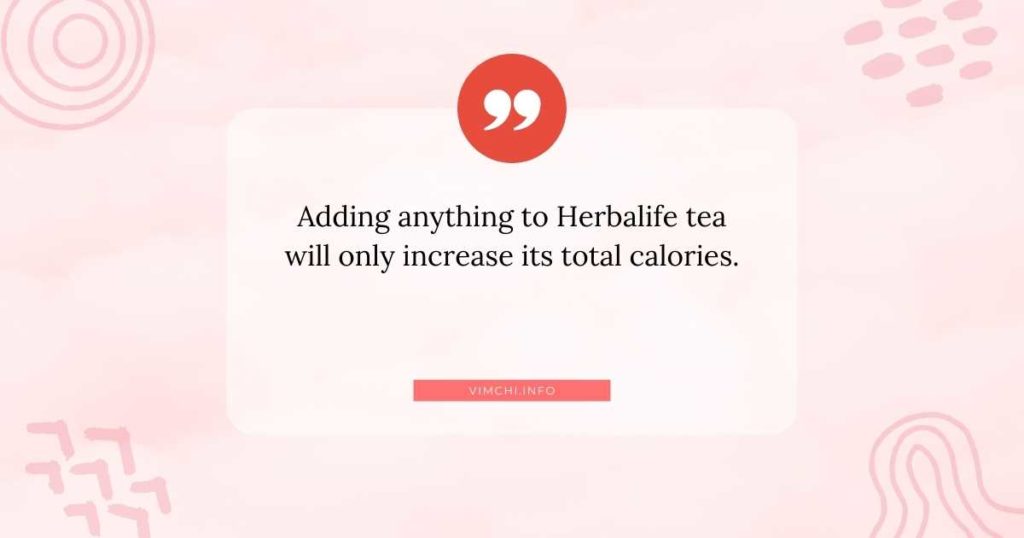 As mentioned, adding anything to Herbalife tea will only increase its total calories. Thus, it's not good news if you're trying to lose weight.
Herbalife tea is already sweet. It has been naturally sweetened so there's no need to add anything to it.
Then again, if you don't like its taste for some reason, you can add one of the aforementioned things. But don't do it in excess.
And if you do want to add one of them, make sure that you do it once a week or month. Furthermore, if you want to add lemon to this tea, it may aggravate your GERD.
Herbalife tea can be acidic. It's not great if you suffer from GERD.
See Also: Herbalife Tea without Caffeine
Herbalife Tea to Make Loaded Teas 
If you are trying to make loaded tea, you should remember that Herbalife tea has caffeine. And if you mix it with other Herbalife teas, the resulting tea will amplify the caffeine content.
It may be great if you wish to intensify your caffeine intake. But keep in mind that caffeine is a stimulant. It's not great if you have a heart condition or if you're prone to palpitation.
You may want to try a cup of loaded tea. But don't drink it every day. Always remember that too much caffeine will cause a lot of negative effects.
For instance, it will disrupt your ability to fall asleep at night. Remember that inadequate sleep can affect your metabolism and your ability to lose weight.
Insufficient sleep will only make you eat more the following day. You don't want that to happen.
See Also: What is Herbalife Tea Bomb?
You need at least 8 hours of sleep to help you function properly the next day. If you lack sleep, you'll find yourself binge eating. It's not good for your weight loss goal.
Even if you try intermittent fasting, you won't lose weight if you eat too many calories.
Summary
What can you mix with Herbalife tea? There are different ingredients you can add to this tea. But adding anything to this tea isn't highly recommended because it's already sweetened.