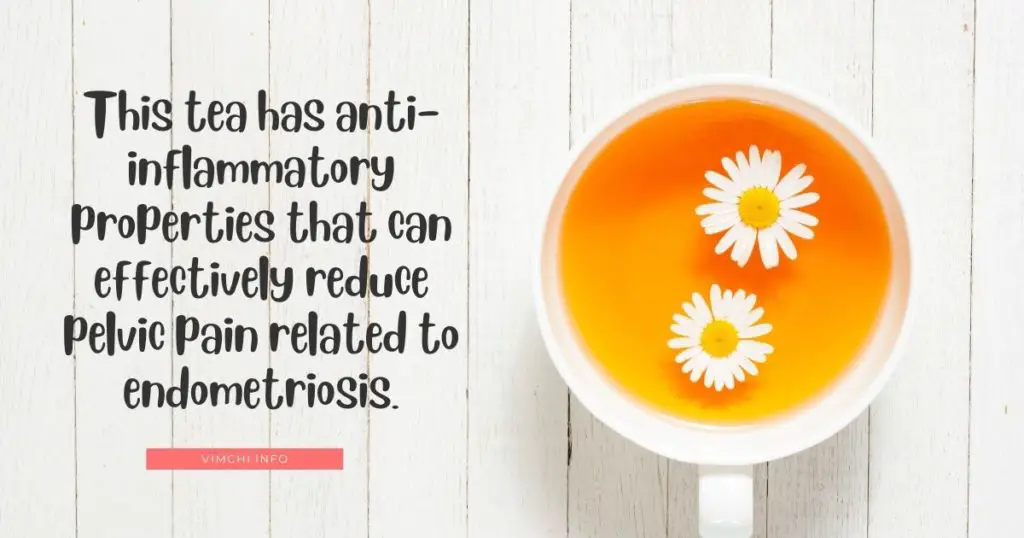 Endometriosis affects 11% of the population. Unfortunately, it's difficult to diagnose. If you experience debilitating pain during menstruation, make sure to consult with your doctor. There are several treatments available, including hormone therapy, NSAIDs, and surgery. Some women with this condition are also drinking herbal tea for endometriosis. What are these teas?
Keep reading to know more.
What Herbal Tea for Endometriosis to Drink?
Ginger Tea 
This tea has anti-inflammatory properties that can effectively reduce pelvic pain related to endometriosis. It works the same way as a common NSAID, like ibuprofen.
Ginger is an herb that reduces prostaglandin production. Since prostaglandins trigger pelvic contractions, a high amount of it can make the pain more intense.
Because ginger is said to reduce the production of the said hormone, it may lower the intensity of the pain.
However, this tea isn't a treatment.
Hence, if your doctor has prescribed you medicine for this condition, you must not stop taking it in favor of ginger tea.
Read: Tea without Caffeine
Fennel Tea 
It's one of the most effective herbal teas that can alleviate menstrual cramps. In this study, "Based on the observations, it can be concluded that fennel is an effective herbal drug for menstrual pain."
It's easy to make a fennel tea. You just need to gather some fresh fennel seeds if you have them in your garden. Or you can just purchase them from a health food store.
If you will be using fresh seeds, you need to dry them out first by baking them in the sunshine for a few days. But you can microwave them for 30 seconds to hasten the drying process.
After drying, crush the seeds and add them to an empty tea bag. Steep the bag in hot water for at least 5 minutes.
However, if you don't go through a lengthy process, you can just buy fennel seed tea from a health food store. It's ready to steep.
When steeping, the longer you do it, the stronger the taste will become.
How many cups of fennel tea to drink?
There's no recommended daily limit.
However, you must remember that every person is different. Make sure to test first how your body reacts to this tea after drinking a cup.
Read: Natural Remedies for Period Pain
Lemon Balm 
Drink a cup of lemon balm tea to help alleviate period pain. It's a great source of antioxidants that lower oxidative stress.
It also contains anti-inflammatory properties. 
You can purchase lemon balm tea from a health food store. But you can always grow your own lemon balm in your garden.
Belonging to the mint family, lemon balm offers a citrusy flavor. Because of its brisk and tart flavor, many would add a teaspoon of honey or agave syrup to this tea.
If you're using fresh lemon balm leaves, you need to rinse the leaves first using cold water. And make sure to dry them out.
When they are completely dry, you can start steeping them.
Simply add 10 ounces of boiling water to a tablespoon of dry lemon balm leaves.
Steep for 10 minutes.
Sweeten it using honey or agave.
As always, you can choose to just buy this tea from a health store so you can easily brew it.
Whatever you choose in making lemon balm tea, you can be sure that you'll enjoy this tea and relieve your endometrial pain.
The number of cups you can drink per day may depend on your tea tolerance. But you can try drinking 1 cup at first.
Then, you may increase the amount later on.
However, it's important to note that, even though lemon balm tea is beneficial for your endometriosis, it can still cause side effects if you drink it in excess.
Read: Can Tramadol Make the Pain Worse
Chamomile Tea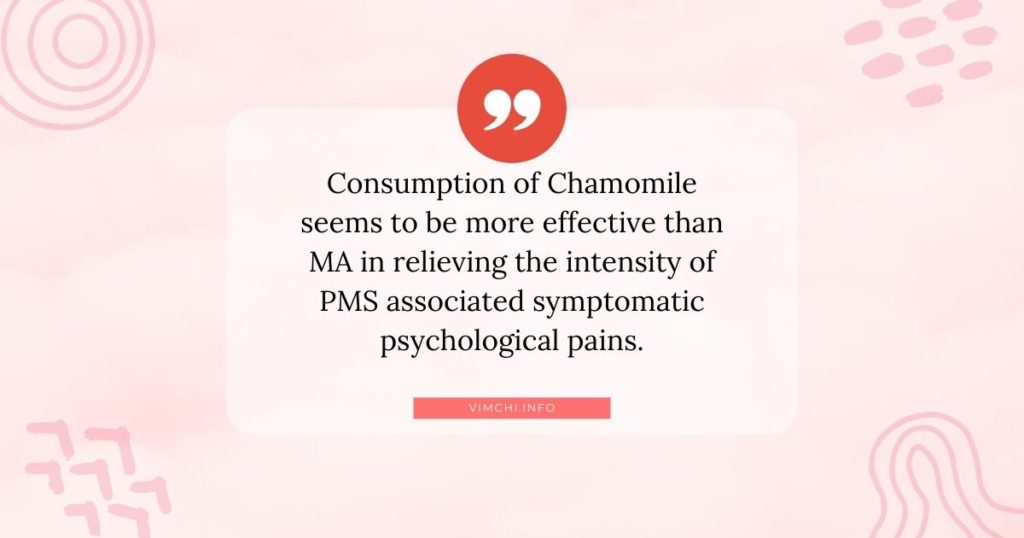 This tea isn't only known to help you relax but it can also suppress muscle spasms. It's the reason you can choose to drink it when you have endometriosis.
A 2014 study showed that this tea could reduce symptoms of premenstrual syndrome. "Consumption of Chamomile seems to be more effective than MA in relieving the intensity of PMS associated symptomatic psychological pains."
That's why many natural healers recommend drinking this tea to relieve endometrial pain.
The main component of this tea that is beneficial to endometriosis is chrysin. It's a compound in chamomile that can help in suppressing endometrial cell growth.
Read: Can Paracetamol be Taken with Antibiotics?
Turmeric Tea 
Its main active component is curcumin, which contains anti-inflammatory properties that can help in reducing period pain.
This 2008 study also suggested that the curcumin in this tea can reduce symptoms of endometriosis.
Turmeric is also rich in antioxidants that can be beneficial to lower the internal stress response that can balance out progesterone and estrogen. By balancing the levels, it results in a decreased level of prostaglandins.
As mentioned, the higher the prostaglandin level in the body, the more intense the pain is.
Thus, when you drink turmeric tea, it reduces the hormone's level, thereby, lowering the pain associated with endometriosis.
Peppermint 
Just like chamomile, peppermint tea is known for its relaxing effects. The main active ingredient is menthol, which is known to improve inflammatory issues in the body.
Taking peppermint can help in reducing menstrual cramps and their duration.
This study also concluded that peppermint's antioxidant properties can reduce delving pain.
Endometriosis
It's important to note that even though these herbal teas have properties that can help in reducing pain associated with endometriosis, they can't treat or cure this medical condition.
That's why it's best to consult with your doctor to treat endometriosis so you don't have to suffer from it every month.
Many women with endometriosis don't elect to undergo surgery to remove the tissue growing outside of the aureus.
They simply find ways to tolerate the pain and get on with their lives learning to live with it.
If you wish to get pregnant, your doctor may recommend using a GnRH agonist. It can stop your body from making the hormones responsible for ovulation and the growth of endometriosis.
In other words, this treatment cuts the "food" that endometriosis feeds on.
Although this treatment causes temporary menopause, it can help in controlling the growth of endometriosis. But when you stop taking this medicine, your menstrual cycle returns and you have better chances of getting pregnant.
Summary
Taking a cup of herbal tea for endometriosis can help reduce the pain. There are several teas you can take. However, they must not replace the treatments offered by your doctor.