Google is one of the branches of Alphabet. Despite the company's creating a holding company to separate Google's other businesses, most of its employees love working here because of the perks. But what are the perks of working for Google? Is Google looking after its staff?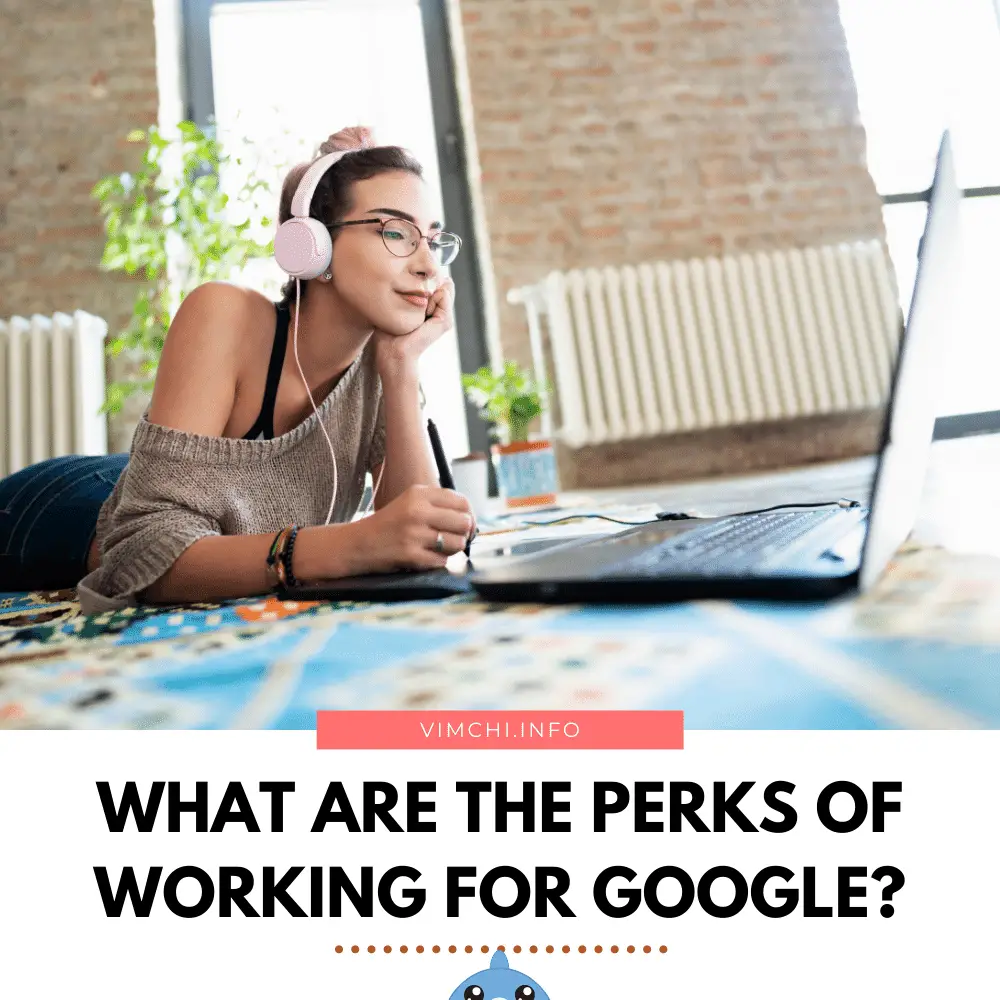 What are the Perks of Working for Google? 
Free Food and Snacks 
Google wants its employees to be well fed. But it's not just providing any food. It ensures that its employees are eating healthy and varied breakfast, lunch, and dinner for free.
Throughout the campuses, you can find coffee and juice bars. Google employees said that food working perk is important to them because they no longer have to worry about where to find food.
By providing its employees with free food and snacks, employees can save time and money. They are more motivated to work because they won't have to feel the hunger pangs.
Read: 58 Working Perks Stats
Pet-Friendly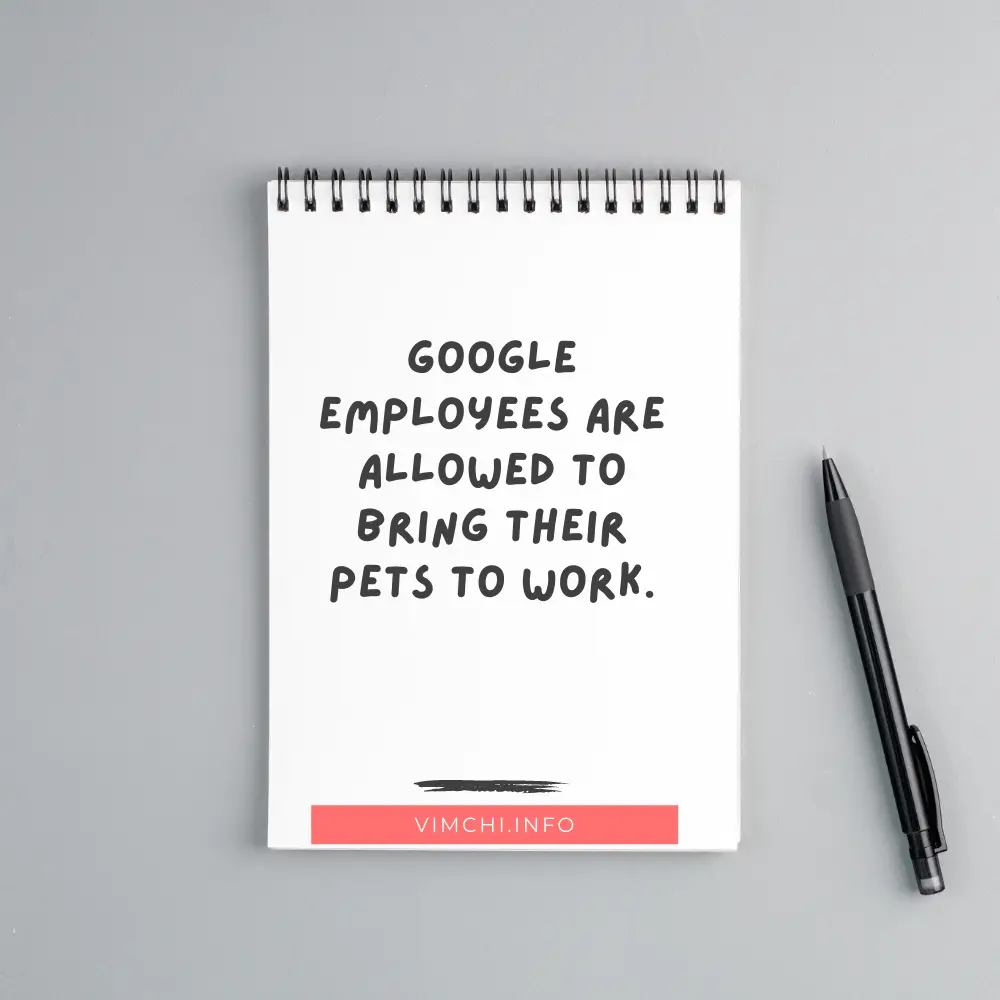 Yes, Google employees are allowed to bring their pets to work. This perk is especially useful for employees who rely on their pets to keep their energy up.
Pets can bring spontaneous joy to employees.
But employees need to learn how to manage their pets between meetings. It can be challenging. However, when they know how to do it, then they can bring more pros than cons.
For many employees, if there's one working perk they would want while working at Google it would be the ability to bring their pets into their workplace.
Unfortunately, not all employers would allow their employees to do so.
Read: How Does CBD Help Dogs?
Free Ride To and From Work
Google employees at the Mountain View campus are given a free ride to and from work. Google's buses are an amazing resource for many of the company's employees.
Every bus has Wi-Fi. Google employees don't have to buy a car just to have a mode of transportation to get to work.
But that's not all. With free rides and Wi-Fi, they can relax and have fun. They can also get their work done while they're on their way to work.
Free Cooking Classes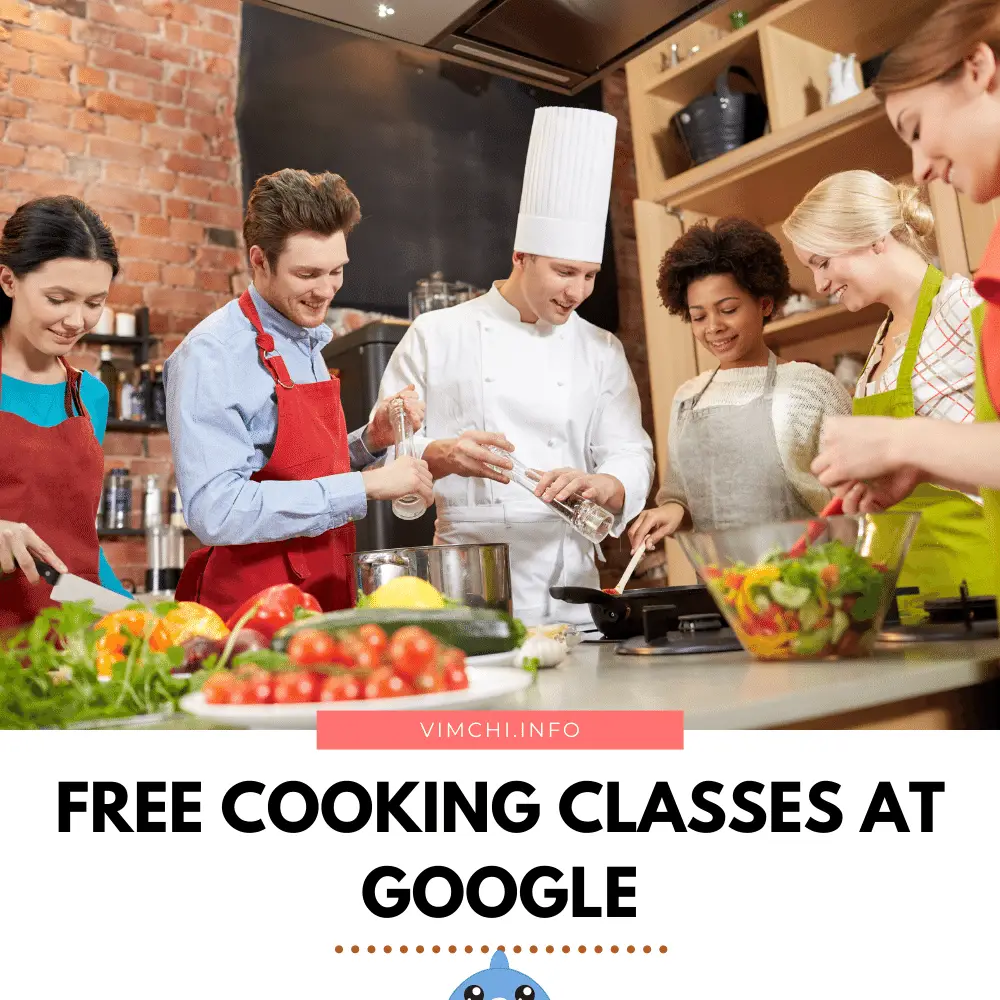 In addition to free food and snacks, Google is also offering free cooking classes to its employees.
For many of its employees, this working perk allows them not just to learn how to cook but to meet other Google employees who are working outside of their department.
Attend or Organize Talks at Google 
A range of speakers can come in to talk to Google employees. Authors can discuss their newly-released books or chef giving demonstrations, for instance. Employees can also invite celebrities to talk about their upcoming projects.
It's one of the favorite perks of Google employees as they can bring in interesting and compelling speakers.
Free Use of On-Site Gyms 
Google wants its employees to stay fit. That's why it provides many on-site gyms. Its employees can attend free workout classes during their free time.
The gym is open 24/7 or whenever the building is open. The gym is super nice with lots of pieces of gym equipment. The company also offers a wide array of free classes available throughout the day.
Google employees can attend boxing and barre classes.
Massage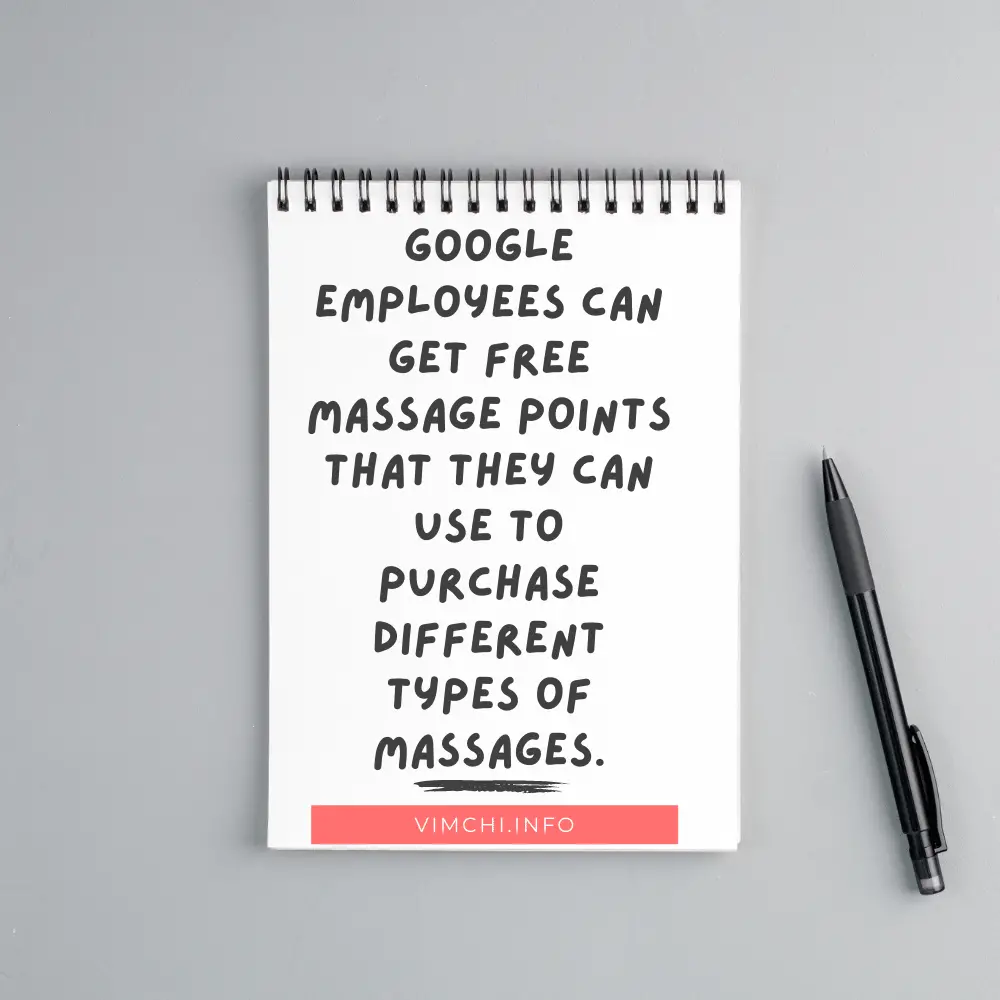 When it comes to staying fit, it doesn't only mean going to the gym. It also means that employees are encouraged to feel relaxed and let go of their stress.
Working at Google can be stressful. That's why Google wants its employees to relax a little so they can finish their tasks properly.
Google employees can get free massage points that they can use to purchase different types of massages. They can earn more massage points in a lot of different ways or they can just buy them at a huge discount.
In some offices, Google has on-site wellness services. Employees can walk it to consult with chiropractors, physical therapists, and physicians.
Paid Maternity Leave 
Not all employers in the US offer paid maternity leave. But Google wants to be different. It lets new parents get the break they need and deserve.
Google allows its employees to the time off from work for six weeks after delivering a child or having a child.
But Google isn't only giving its employees this perk to their female workers. New dads are also getting six weeks of paid leave. While they are on leave, they continue to get bonuses.
And to further assist its employees with expenses, Google is giving new parents baby bonding bucks.
Plus, Google offers parents on-site daycares for kids.
Read: What Insurance Covers IVF?
Death Benefits 
Google isn't only loyal to its employees but also the spouses of its employees. If Google employees die, their stock vests immediately. Then, their surviving partners will get half of their deceased spouses' salary at Google for the next 10 years.
Furthermore, the surviving spouses will get a $1,000 per month benefit for their children.
Only a few companies would think about the spouses of their employees should anything happen to them.
Get Paid to Follow their Passions 
Google is paying its employees for vacations. But that's not all. If employees want to explore their life outside the workplace, Google will offer them a three-month leave.
They can take their time off if they wish to work with non-profit organizations. Employees can also participate in political campaigns or other projects they are interested in.
Final Thoughts 
Google is one of the employers in the US that offer a lot of amazing working perks. Even though it's embroidered with complaints, its work perks show how the company cares for its employees.
So, what are the perks of working for Google do you want your employer to offer at your workplace? If you are planning to work at Starbucks, here are the work perks you need to know.