Are you one of those people who need to shed a significant amount of weight? Well, you're in luck as there are plenty of medical options available on your part.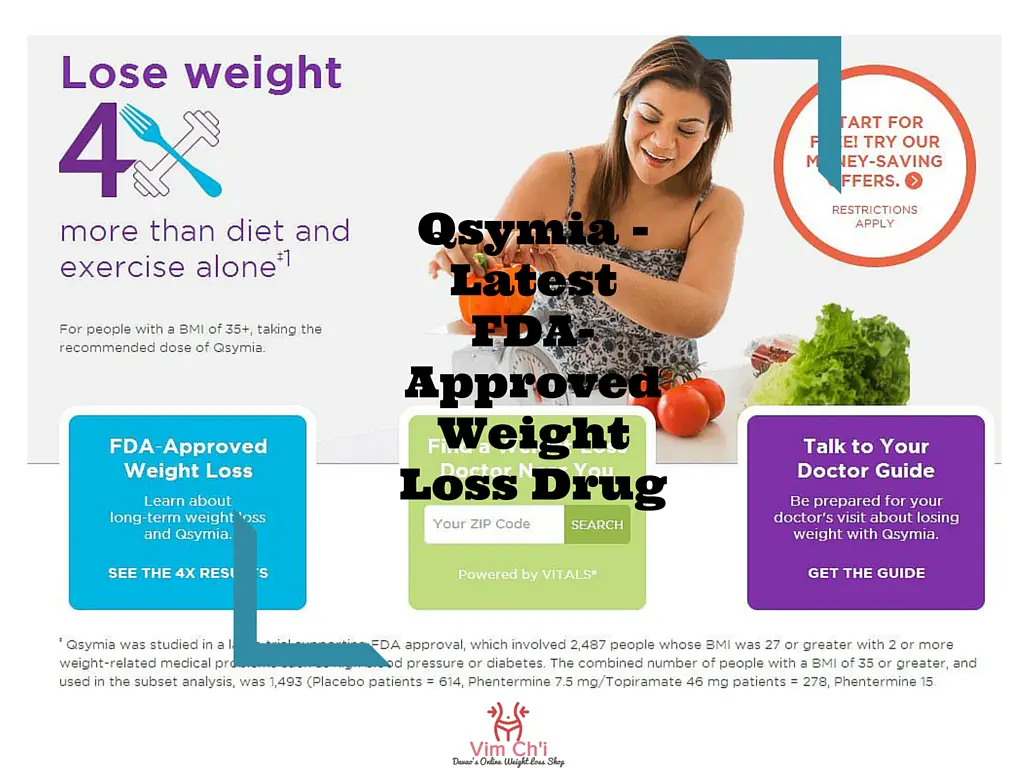 The Food and Drug Administration has finally approved four drugs that can assist with weight loss, as long as they're used with diet and exercise.
Just like dietary supplements, these drugs won't melt away your fats while you sit there on your sofa watching The Fall (starring Jaime Dorman) marathon.
However, these drugs can help you get started with your weight loss journey and begin a lifestyle that's integral in dropping pounds.
34% Overweight
In the US alone, 34% of its residents are overweight.
In the Philippines, it was estimated that there were three out of 10 Filipino adults who were overweight or obese in 2014. According to Dr. Rosa Allyn Sy, an endocrinologist, obesity is considered as a growing epidemic in the Philippines.
Despite the obvious problem, pharmaceuticals couldn't create a drug that could treat this problem. One of the approved options for long-term use was orlistat. It's an OTC drug that can prevent fats in food that you consume from being absorbed by your digestive system. Orlistat is sold under the name of Alli. For prescription drug, Xenical is given.
Other approved drugs are categorized under stimulant phentermine, which can be safely used for less than three months.
However, you can also find some drugs that you can obtain online but they cause heart problems. Just last month, someone died of taking diet pills in Zamboanga del Norte.
When the FDA approved Belviq and Qsymia in 2012, obesity and overweight specialists were ecstatic. In 2015 of September, the FDA approved another drug for weight loss – Contrave.
Then, they were followed by Saxenda, an injectable drug that has been approved last December.
For the Obesity Society, having these weight loss drugs is already a wonderful start. But they're only given to people with a BMI of 30. That is, if you're 5'9" and you're 203 pounds, then you're a good candidate to take one of these weight loss pills.
What do these Weight Loss Prescription Pills do?
They target a part of your brain that's involved with satiety and appetite. They also interfere with your hunger signals. In this way, your chances of overeating will greatly reduce.
Qsymia, for instance, is a combination of two drugs – phentermine and toperimate, an anti-seizure medicine.
Contrave, on the other hand, is a mixture of naltrexone and bupropion.
Saxenda is a higher dose version of Victoza, which is a diabetes drug.
With these drugs, you can go from 200 pounds to 180 pounds. That's a lot of weight that can significantly reduce your risk of having diabetes.
Side Effects
Just like any other types of drugs, these weight loss drugs can cause side effects. For Contrave, you may experience suicidal thoughts and seizures. Your blood pressure may elevate.
Saxenda may cause pancreatitis. In animal studies, it's linked to thyroid cancer.
Unfortunately, these weight loss drugs will only be effective as long as you continuously take them. Thus, you'll face decades of using them if you want to keep off your weight for good.
That means, you'll need to spend more. For these oral medications, expect to spend around PHP8,000 a month. Some manufactures of these drugs, however, are offering coupons and discounts.
How about insurance coverage? It's not clear yet. Some would cover others wouldn't.
And if you do choose these weight loss drugs, you have to keep in mind that they're just part of a weight loss program. There's no miracle drug yet that lets you shed some pounds while you stay in bed all day or sit on your sofa eating anything you want and lose weight.