Hello there! Are you dealing with menopausal symptoms and wish there is an easy way to alleviate them? Well, your wish has come true. Or it will soon come true. British researchers are now developing a testosterone patch. It is a transdermal hormone patch that could fight symptoms related to menopause.
While waiting for the transdermal path, you might want to try this testosterone booster for men and women. 
As an Amazon Associate, we earn from qualifying purchases.
Transdermal Testosterone Patch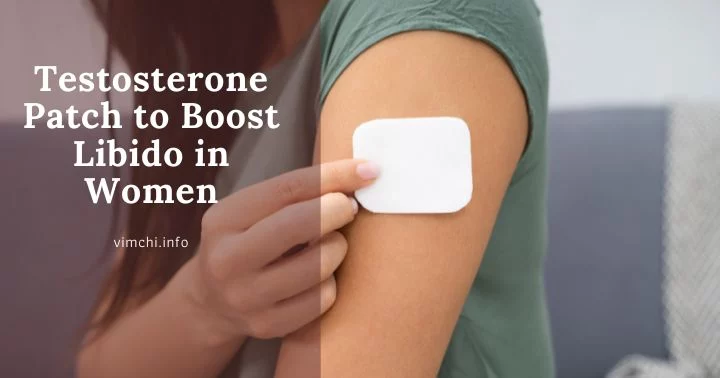 The goal of this patch is to boost your libido as your hormone level drops. This could definitely transform the lives of women worldwide.
Testosterone is a vital hormone for women. Unfortunately, its production drops after menopause.
There are creams and gels available to combat the loss of sex drive. But to make them effective, you need to apply the appropriate amount to your skin.
Unfortunately, the products could be transferred to other materials, like clothing, once they are applied to the skin rendering them less effective.
It is important to note that there is no testosterone delivery patch yet that would stick to your skin to deliver the right hormone level.
This is welcome research for many women. If the trials were successful, it would provide women with more choices.
If the trials would go well, the treatment will get regulatory approval. And it would be the only testosterone replacement patch available in the world.
There is great potential for this patch. It would definitely help women's lives, especially those who are losing their sex drive.
Testosterone supplementation is considered for these women with low sex drive if the use of HRT is not effective.
The new patch would address a gap in menopause products. It could provide treatment for women and it would be widely available.
When it comes to testosterone replacement, you usually hear from men seeking treatment for their low T. But many do not realize that women also need this hormone in smaller quantities.
As mentioned, this hormone is one of the main sex hormones in a woman's body. It helps in various bodily functions including the following:
In other words, it is crucial in your life. However, you cannot just use a replacement hormone because a higher amount of this hormone will also lead to medical conditions.
When Do You Need It? 
The only time you know that you need it is after consultation with your doctor. But there are symptoms to watch out for. Here are some of them:
Loss of sexual interest
Depression
Tiredness
Low motivation
It is important to note that these symptoms may still arise even if you do not have low T. It can be that you have hypothyroidism, iron deficiency, etc.
The only way to know if you have low T is through a blood test.
What are the Other Ways to Boost Testosterone Levels in Women?
Diet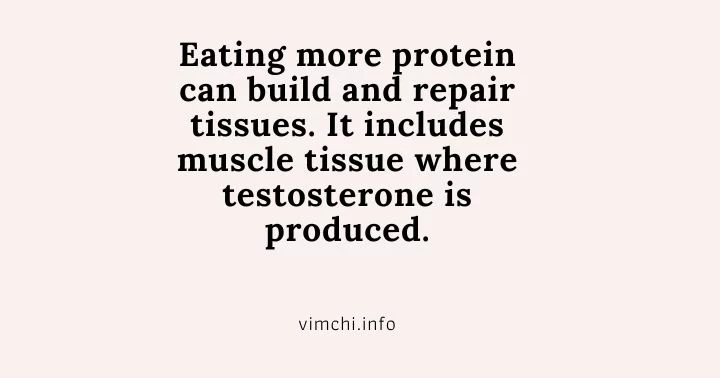 Eating more protein can build and repair tissues. It includes muscle tissue where testosterone is produced. You should focus on eating more lean meats, fish, eggs, legumes, and other protein-rich foods. They can help in increasing your testosterone levels.
In addition to protein, you should also consume healthy fats, like avocados, nuts, fatty fish, and seeds. They are known to boost T levels.
They are vital for hormone production and improve your overall hormone balance in the body.
You should also get a sufficient amount of zinc. It is an essential mineral that is vital for T production. Oysters, shellfish, red meat, and poultry are high in zinc. They can help in increasing your testosterone levels.
Eating foods high in vitamin D is also vital.
Most of all, avoid processed foods, especially those that are high in sugar. They can negatively affect your hormone balance in the body. Eating a diet that is high in whole foods, like fruits, vegetables, whole grains, and lean proteins, can help support healthy hormone production and balance.
Eliminate Stress 
Stress is one of the enemies of your body. A lot of stressors can only lower your testosterone levels. If you are always stressed out, it is vital that you identify what your energy drainers are.
It can be your morning or afternoon habit. Do you have a demanding schedule? If you do, then make sure to change it as it can interfere with your mental and emotional health.
You should spend more time with your loved ones. Most of all, laugh more and have fun.
Regular Exercise 
Exercise is known to boost testosterone in women. There are specific exercises that could definitely help.
Weight-bearing exercises: These would include strength training and resistance training. They have been shown to boost T levels in women because they build lean muscle.
High-intensity interval training (HIIT): It is a workout that involves a burst of high-intensity exercise after periods of rest.
Cardiovascular disease: It includes running, cycling, and swimming. Any cardio exercise can boost your T because they improve your blood circulation which can increase your hormone production.
However, no matter how you exercise regularly, if you have high-stress levels, you still cannot improve your T levels. The reason for this is that stress can decrease testosterone in women. Thus, find a way to manage your stress. Regular exercise can help.
You should also improve your sleep. Regular exercise can help boost your sleep quality. This is vital for hormone production and balance in the body. Getting the right amount of sleep can help in regulating hormone levels.
If you are not getting enough sleep, even after exercising regularly, you may want to consider sleepy time tea.
Better Quality Life 
While waiting for the transdermal testosterone patch to be developed, consider the above-mentioned natural ways to boost your T levels. That is if they are low.