Selling Herbalife products is a business. And you can face lawsuits. Thus, before you start your nutrition club, you want to consider getting startup business insurance.
The cost of coverage may not be that high compared to a construction business or a tutoring company.
Why do Herbalife Nutrition Clubs Need Startup Business Insurance?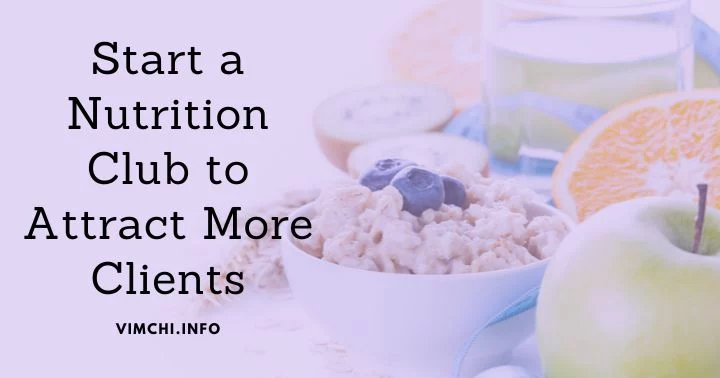 It's important to note that when you choose to become a Herbalife distributor, you're not obliged to open a nutrition club. The reason for this is that you can sell the products without having a physical shop.
However, if you want to attract more clients, you may start a nutrition club. Your customers can enjoy good nutrition. They can also benefit from a network of support.
The goal of these clubs is to allow people to consume Herbalife products without having to buy a full canister of protein shakes, for instance.
In other words, as a nutrition club owner, you can break the product down into individual servings.
As a result, the product becomes more affordable and accessible to a lot of people.
Clients can go to your nutrition club. They can have a cup of protein shake, tea, and aloe.
Starting a nutrition club requires an investment. You also need to have a convenient location where clients can visit you and try the products.
It is like starting a retail business.
You can be prone to lawsuits and liability claims.
What are the Business Insurance Options Available for Nutrition Club Owners?
Your nutrition club may need multiple insurance policies.
A business owner's policy is a good idea. It bundles property and liability insurance. Because it is bundled, you can conveniently manage and save your money.
General Liability Insurance 
This is another coverage you need. It can protect your club from claims of bodily injury, libel, slander, and property damage.
It may be necessary because clients can slip and break their ankles while they're having a drink of aloe vera and tea at your nutrition club. This type of insurance can pay for their medical treatment.
Commercial Property Insurance
It protects your location and property. Plus, it covers your tools, furniture, and equipment.
This may not be necessary if you choose to operate your Club from your home. A residential location, however, requires a comfortable room or place in your house where your clients can sit and socialize.
It must also include a kitchen area with enough space to prepare the products.
On the other hand, if you choose a commercial location for your Nutrition Club, you may consider getting commercial property insurance.
Having this type of insurance will protect your business inventory. It pays for the repairs or any replacement costs.
Your nutrition club doesn't have to include fancy tools or equipment. But you will have to invest in the following supplies:
Blender/s
Hot water dispenser
Disposable cups
Chairs and tables
Electronic equipment for sharing of information and meetings
Autoclave
They are considered expenses.
In addition to those supplies, you also need enough Herbalife products, like Aloe Concentrate, Herbal Tea Concentrate, and Formula 1 Nutritional Shake Mix.
Professional Liability Insurance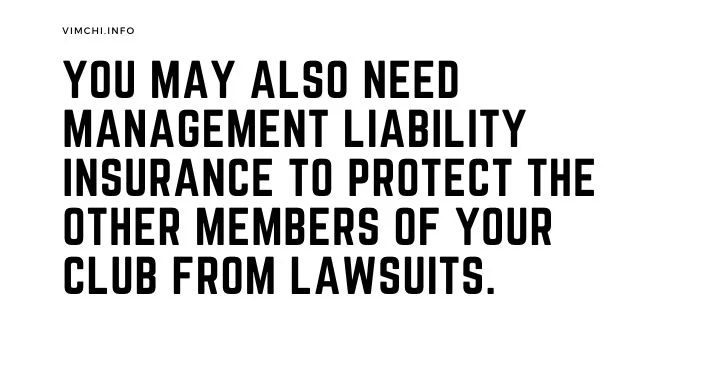 This is optional but it can help in paying for legal fees if your club makes a mistake in the products you offer.
For instance, if you served an aloe vera drink to a client but the client is allergic to it, this coverage can pay for the legal expenses because of the claim that the client filed against you.
You may also need management liability insurance to protect the other members of your club from lawsuits.
Worker's Compensation Insurance 
Owning a nutrition club requires some staff members. This is necessary if your clients are growing.
Just like owning a retail business, you need some people to help you operate it.
One staff member is in charge of dispensing the products. Another person will prepare the drinks for the clients.
You don't need more than 10 staff members, though. But you do need help to facilitate the operation.
That's why it's necessary to consider worker's compensation insurance. But it's not a requirement.
This coverage is vital so that your employees can get benefits if they suffer from a work-related illness.
This business insurance can pay for your staff's medical care, disabilities, funeral expenses, and lost wages.
Business Travel Insurance 
As an Herbalife independent business owner, you have the opportunity to travel a lot for business or pleasure. You can go abroad to attend seminars and conferences sponsored by Herbalife.
To ensure that you are protected while traveling for a business trip, ensure that you get business travel insurance. It helps pay losses if a disaster strikes.
It protects you in case of trip cancellation or medical necessity. It also covers baggage and personal items loss
Although business travel is stressful, you can relieve your worries by getting travel insurance.
The coverage doesn't have to be complicated. You can purchase insurance to cover specific needs, including trip interruption or medical emergencies.
However, some of the IBO I know obtain comprehensive policies to include primary coverage. It means that their expenses are taken care of whether or not they have insurance coverage.
The policy prices depend on the extent of the coverage. Most comprehensive packages can be 5% of the overall trip cost.
Age can also be a factor. Rates can go up if you're older than 50.
It's also important that some travel coverage may be reimbursed only. It means that you have to pay out of pocket first.
Your insurance will pay you off at a later date after submitting the necessary paperwork.
Commercial Flood Insurance 
This is another type of business insurance ideal for startups. It covers your nutrition club if flooding damages the equipment, furniture, walls, ceilings, and inventory.
You may want to purchase it separately from your commercial property insurance.
You may or may not need this type of coverage.
To know whether or not you need it, you should consider your nutrition club's location. If it's located in a flood-prone area, then consider this type of insurance.
The Cost and Deductibles 
The cost of coverage depends on the type of insurance products you purchase. Owning a nutrition club isn't too risky.
In that case, you will pay less for insurance coverage than a business involving dangerous activities.
To lower your business insurance cost, consider comparing your coverage options. Not every startup requires the same insurance protection.
You can get a discount if you consider bundle policies. That is, you have more than one policy with the same insurer.
It's also ideal to look into discounts. Many insurance companies offer different ways to provide their clients with a lot of savings options.
As you purchase business insurance coverage, you must be aware of your deductible. It's the out-of-pocket amount for a claim before your insurer starts paying the rest of the expenses according to your policy limits.
If you have a higher deductible, you get a lower monthly premium. Unfortunately, this type of insurance also means that you have to pay higher out-of-pocket expenses when you need to make a claim.
What Business Insurance You Need? 
Talk to an agent to know more about the startup business insurance options available for your nutrition club.