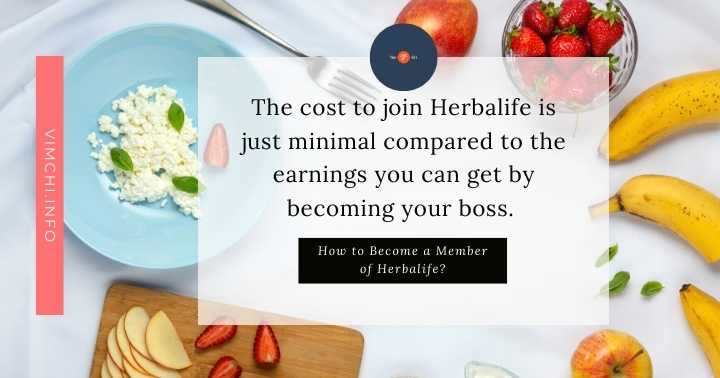 Herbalife membership offers many benefits. When you become a member of Herbalife, you can build your business with Herbalife Nutrition. The cost to join Herbalife is just minimal compared to the earnings you can get by becoming your boss. When you are a Herbalife member, you can decide the number of hours you want to work.
What are the Ways to Obtain Herbalife Membership? 
You can visit an online distributor's website and complete an online form. Or you can go to an independent Herbalife nutrition member and sign up from there.
What Do You Get from Herbalife Membership? 
You can access Herbalife products, which are not available in stores or supermarkets. Instead, you can only purchase them from a network of independent Herbalife Nutrition members.
When you are an Herbalife member, you can buy products at a discount price, which depends on your membership tier. Then, you can sell Herbalife products to make a profit.
Herbalife business is multi-level marketing. Thus, you need to recruit others who wish to sell the products.
Read: What is the Best Hangover Cure?
What is the Cost to Join Herbalife? 
The membership fee is minimal. But you need to renew it every year by paying a certain amount. Most of the members of Herbalife join the business to buy Herbalife products at a discount. Others are doing their best to sponsor one person and earn from the member's sales they sponsored.
Money-Back Guarantee 
The money you have invested in joining the Herbalife business is fully refundable. If you cancel it within 12 months after signing up, you can get your money back. As an Herbalife member, you can share your passion with millions of nutrition experts across the world.
You can also benefit from expert training and gain access to products developed by nutritional scientists.
After signing up, you get your business builder pack. The pack gives you the right tools and literature to help you start your Herbalife business.
What is in the Business Builder Pack? 
Herbalife Nutrition bag
Herbalife Nutrition buttons
Booklet
Distributor Guide
Tools you need for your business
Why Should You Become a Herbalife Member? 
One of the reasons people join the Herbalife business is to help them access discounted Herbalife products. Keep in mind that the products are only accessible through Herbalife Independent distributor.
Another benefit of becoming a member is that you can earn more while working at home. You can help others to achieve their nutrition goals.
Read: How does Herbalife Work?
What is Herbalife Nutrition for Weight Loss?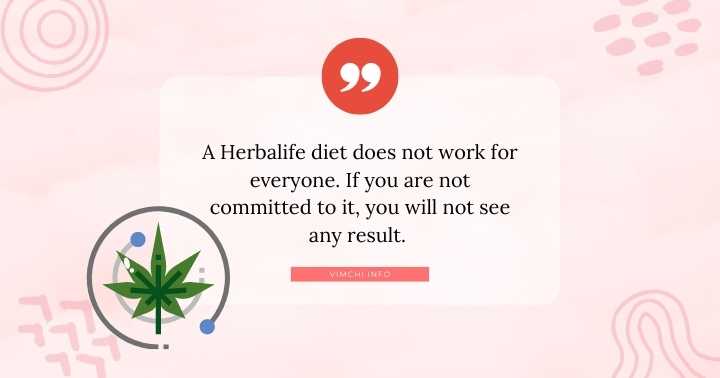 Herbalife Nutrition does not only focus on weight loss. However, most people use the products to help them lose weight or reach a certain fitness level.
One of the products you can sell is the Herbalife weight loss program which includes meal replacement shakes and teas.
Herbalife Nutrition's weight loss program is quick and convenient. It also supports healthy short-term weight loss. It is suitable for those who follow a vegetarian diet.
It is also ideal for you if you need a dairy-free diet.
A Herbalife diet does not work for everyone. If you are not committed to it, you will not see any result.
However, if you believe that you can follow the diet program religiously, you can surely lose weight.
When picking a weight loss program, you can choose from the quickstart weight loss program. It involves the use of meal replacement shakes, Herbal tea concentrate, and Herbal aloe concentrate.
With the quick loss program, you will have to replace your two meals with Herbalife Formula 1 shake. For instance, you can't eat your usual breakfast. Instead, you just drink your protein shake.
At first, it will be difficult for you to start this diet. You may get hungry quickly. The trick is to add personalized protein powder and blend it with a replacement shake and a piece of banana.
You can't have snacks. But you can drink another protein shake between meals.
At lunch, you can eat a regular meal. But make sure that it is satiating so you won't get hungry. You can choose to follow a keto meal because a high-fat meal is satiating.
Keto Meal Ideas 
Lemon Chicken from Sweetcsdesign is a hearty dish.
But it calls for an air fryer. What is great about it is that it is juicy on the inside but crunchy on the outside. It uses a small amount of oil without breading.
This recipe requires chicken thighs, which contain more fat. However, you can also use chicken breasts.
Garlic Butter Steak 
Steak is a favorite among keto dieters. To make it more keto-friendly, add some garlic and butter. It is a complete meal with asparagus. you can also add mushrooms on the side.
To get a perfect pan-seared steak, you should shop for well-marbled cuts. The extra fat will enhance the flavor and promote tenderness. You can check out this recipe if you wish to try it out.
Bacon 
It is another favorite among keto dieters. This recipe involves creamy avocado to make a tasty topping for the omelet. Check out this recipe if you wish to prepare this.
What's for Dinner? 
When you are on a quick weight loss program, you can't have dinner. You can only drink a protein shake. Of course, you can blend it with banana and add personalized protein powered to make it more satiating.
To attain your weight loss goal, make sure to follow the program. And if you are following this program after signing up to be a member of the Herbalife Nutrition club, then you can share your experience with your potential clients. It is easier this way because you have results to present to them.
Furthermore, you can advise your clients on what to do and what not to do based on your experience.
To maintain your weight loss result, though, you need to practice healthy eating. Herbalife Nutrition is just a start. It teaches you how to eat the right amount of food.
You don't have to follow this program for the rest of your life. Once you have achieved your weight loss goal, you can slowly incorporate solid foods into your meals. But make sure not to go overboard.
Summary 
Herbalife membership lets you access a lot of knowledge and information about nutrition. You can also buy products that are only exclusive to Herbalife members