When you decide to eat one meal a day, you need to prepare your own meals. In this post, you will find some OMAD meal ideas that will make the preparation easier.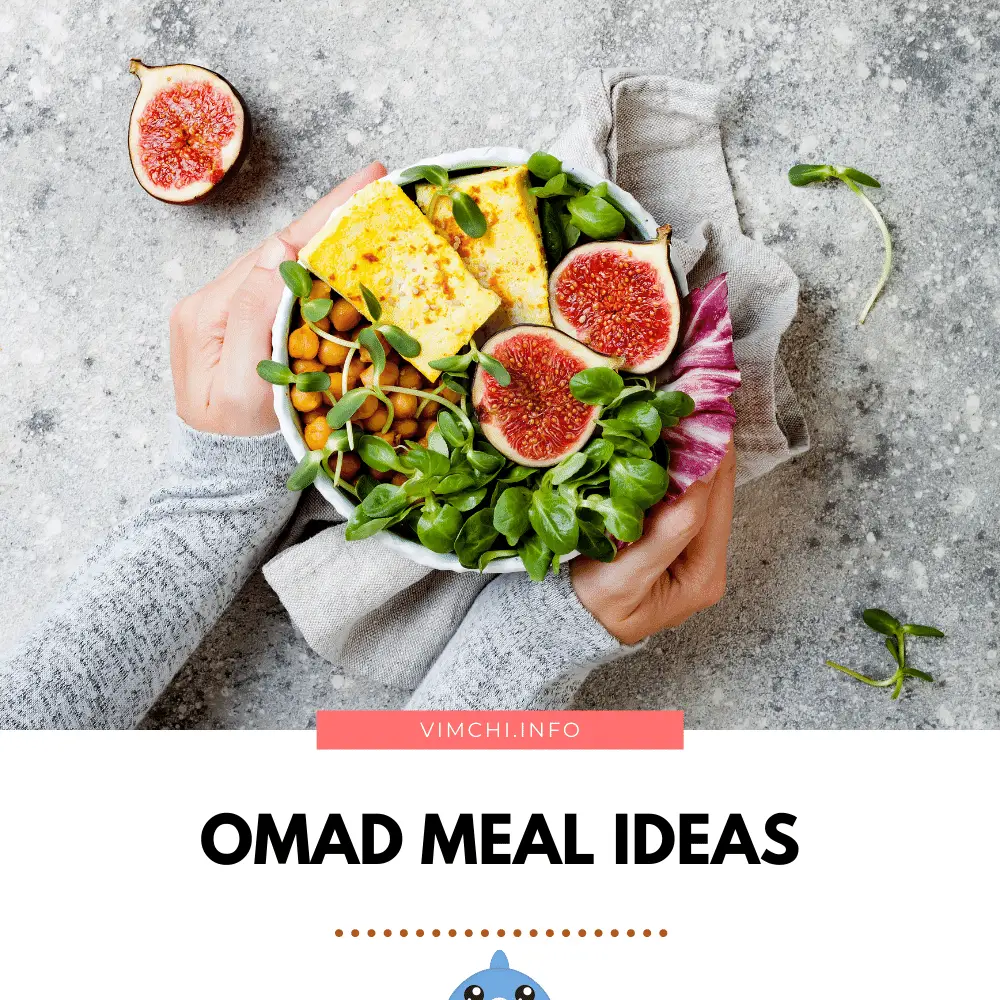 Let's dive in.
Read: Keto Recipes to Lose Weight
OMAD Meal Ideas 
Chicken Burrito Bowl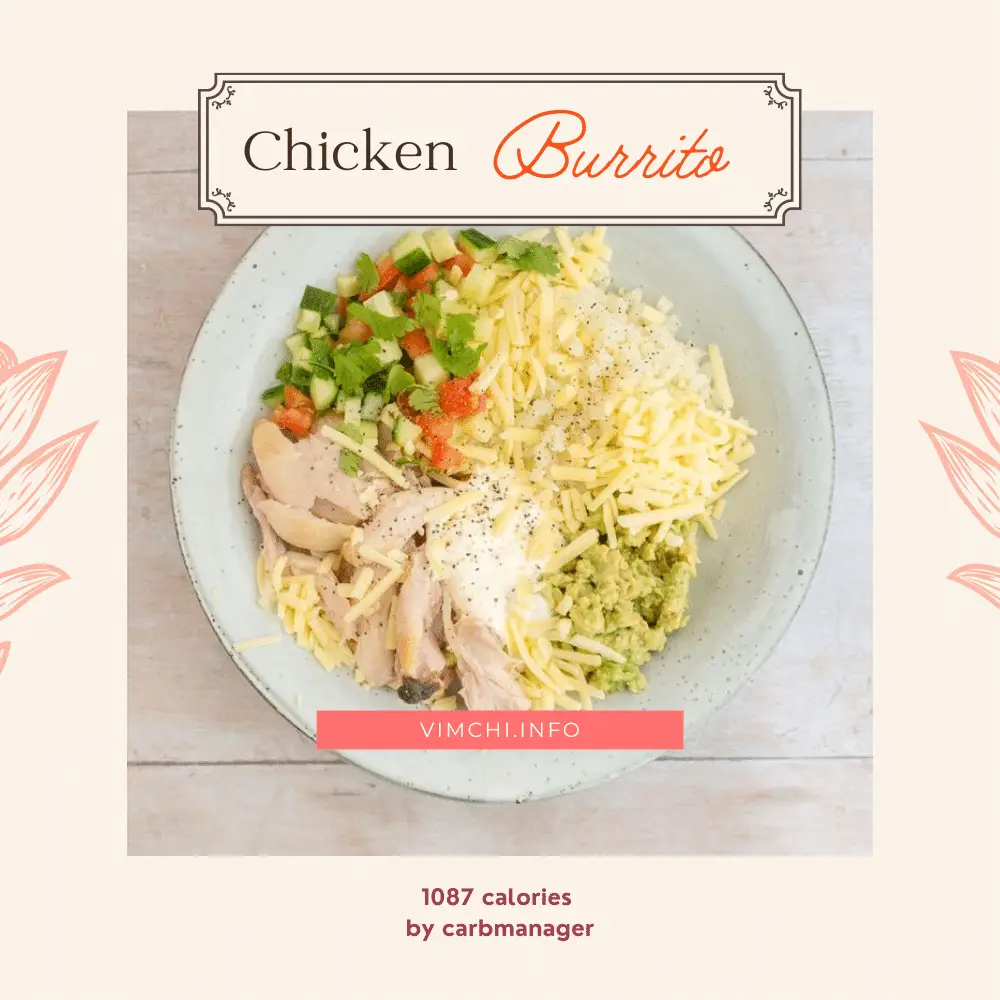 It's ideal if you want minimal cooking. This is a low-carb meal but high in protein and fats. It's perfect if you are incorporating keto into your OMAD diet.
According to carbmanager, this meal is only 1087 calories with 81 grams protein, 75 grams fat, and 10 grams carbs.
To make this meal, you only need roasted chicken, olive oil, cilantro, sour cream, avocado, fresh lime juice, hot chili peppers, tomato, cucumber, cheddar cheese, paprika, dried oregano, ground cumin, sea salt, and black pepper.
For the recipe, click here.
Chili Cheese Fries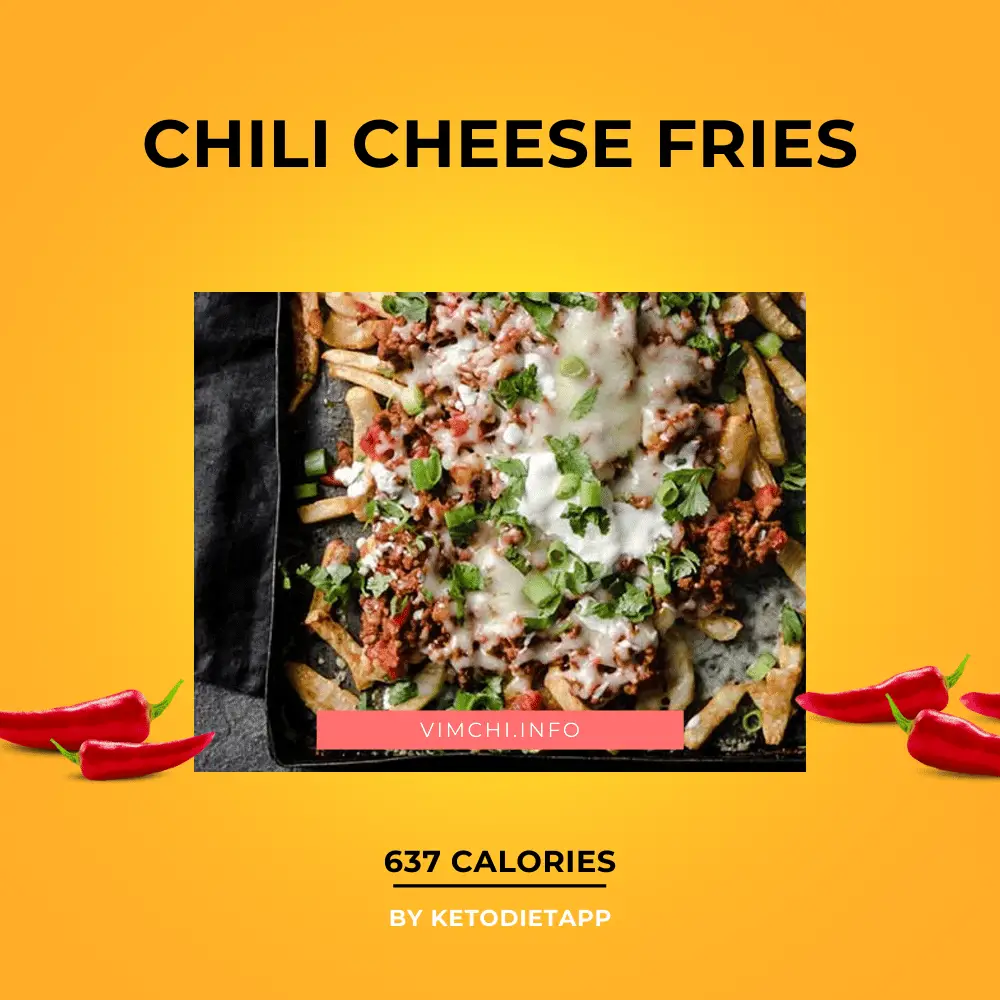 Since this meal is low-carb, this meal replaces fries with potato. But you have the option to use radishes, celeriac, and rutabaga, according to ketodietapp.
It's keto-friendly if your carb limit is between 25 and 30 grams. This meal is 637 calories. Since you're eating one meal, you can double the serving to boost the calories.
Find this recipe here.
Read: Celebrities Who are Eating One Meal a Day
Spicy Tuna Sushi Burrito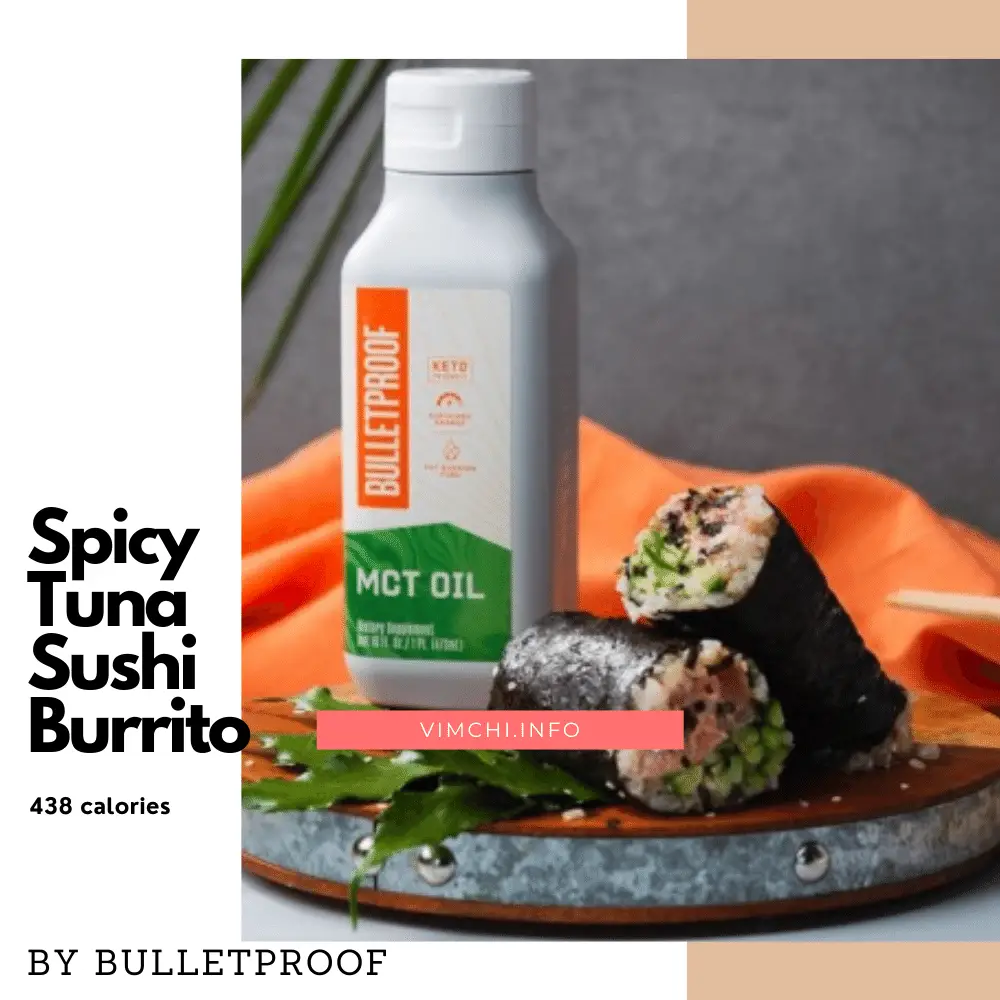 This meal is only 438 calories. You can make this meal if you're craving sushi. But since it's low-carb and keto-friendly, it's a perfect meal if you're only eating one meal a day.
It doesn't use traditional sushi rice. Rather, it uses cauliflower to lower the net carb. It includes fresh vegetables to boost your fiber intake. The fresh tuna in here is coated in spicy mayo that will appeal to your taste buds.
To make this recipe, visit.
Garlic Butter Baked Salmon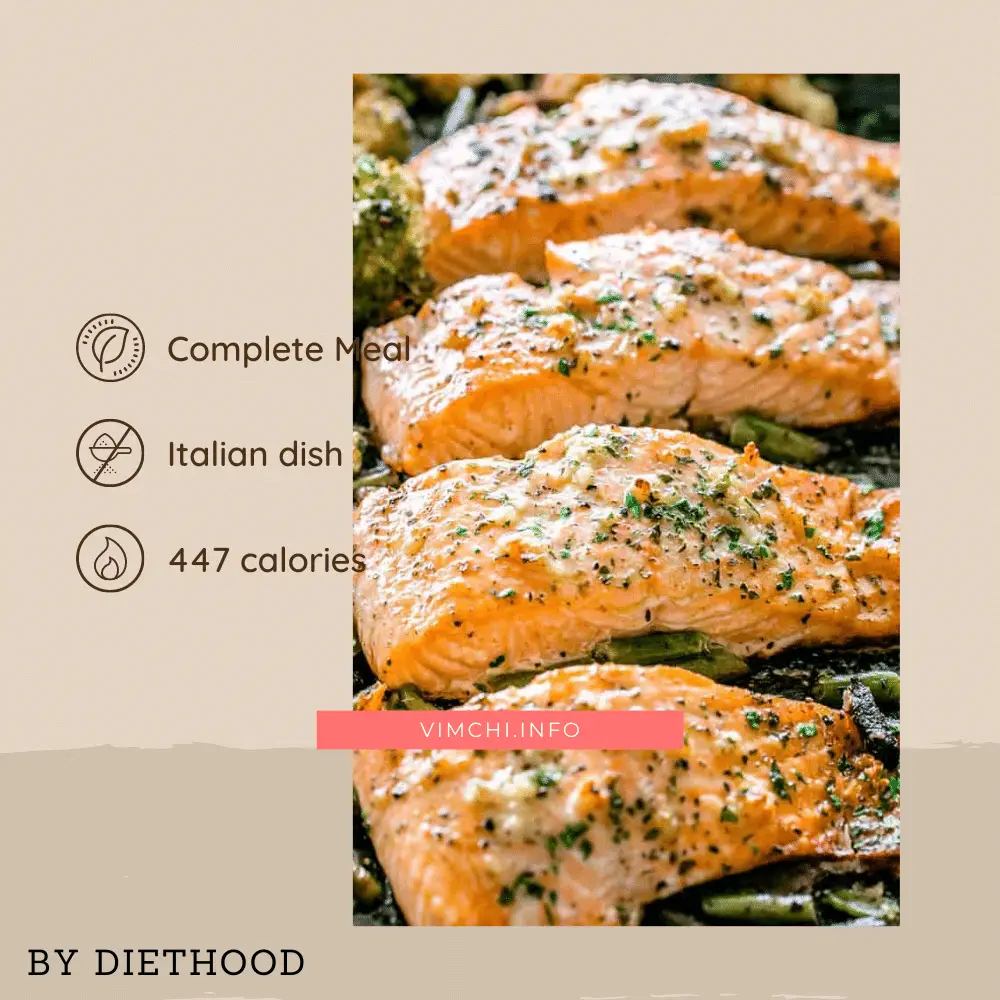 It's tender and flaky with garlic butter sauce. This is a complete meal as it includes broccoli, green beans, and asparagus.
When making garlic butter sauce, you will need butter, brown sugar, rosemary, thyme, and oregano. According to diet hood, this is a versatile recipe because it's okay if you don't have one or two ingredients as you can easily find replacements.
Per serving of this meal is only 447 calories. To learn how to prepare this Italian dish, visit.
Steaks and Eggs

It's keto-friendly and it's low in carbs. What's great about this meal is that it only needs three ingredients.
You will love this recipe because it doesn't have complicated preparation. Use top round steak if you wish to make this meal.
To make this recipe, visit.
These meal ideas will help you get started with OMAD. But what should you be eating on OMAD?
No Restrictions
One of the benefits of OMAD is that there are no restrictions on what you eat. However, if you wish to incorporate keto into your OMAD diet, you need to lower your carb intake.
But this is actually good to help you reduce your cravings.
Take It Slow 
When starting to eat one meal a day, you should not eat everything that you see as soon as your eating period starts.
You may crave food. You may eat massively straight away. But you don't want to do that. Instead, opt to eat fruits first. Start small to slowly increase your blood sugar levels.
Most importantly, you need to enjoy your food.
Know Your Macros 
You must understand how much carbs, fats, and protein you need to help you build muscle and lose fat. To know your macros, you may use this app. 
Since you're only eating one meal a day, it'll take less time to log in the ingredients to get the macro breakdown.
Use a Fasting App
This will help you track your progress. With this app, you will how much time you get before your next eating period.
Keeping track of your progress is ideal to ensure success.
Organize Your Day 
If you lack structure in your day, it'll be difficult to start eating one meal a day. In that case, you must organize your day.
You must avoid not doing anything so you won't be thinking about food. If you start thinking about food, you'll surely break your fast.
Prepare Yourself Mentally 
What it means is that you need to know and understand why you're doing OMAD in the first place. You should consider the pros and cons of it so you can get it right.
Keep in mind that OMAD can be a lifestyle. You can do this for the rest of your life. You can make it a steady habit just like Buddhists.
Don't Eat Junk Foods 
Before you even start eating one meal a day, you need to get rid of your bad eating habits. You must change those habits first to make it easier for you to commit yourself to OMAD.
Keep in mind that you'll only be eating one meal a day. It can be hard at first. However, if you have ditched eating junk foods before committing to OMAD, you won't quit easily.
Read: Meal Plan for BP and Weight Loss
Don't Eat Anything 
Just because people say that OMAD lets you eat anything it doesn't mean that you have to. Instead, you must be mindful of what you're eating.
Ensure that you are eating fewer calories. If you wish to lose weight with OMAD, you need a caloric deficit. Aim to reduce your carb intake but don't get rid of it as your body still needs carbs.
Exercise 
When doing OMAD, you need to exercise. However, make sure that you do it closer to your eating period. In that way, you won't starve for a longer period.
Keep in mind that exercising can burn calories. You may feel hungry after doing cardio or strength training. If you exercise hours before your eating period, it can be difficult for you to complete your day without thinking about food.
Conclusion 
Try out the OMAD meal ideas mentioned above to help you prepare for this diet. The most important thing in preparing your meal for OMAD is to ensure that you're eating fewer calories if you are doing OMAD to lose weight.
If you're new to OMAD, you might want to know what results to expect from this diet.