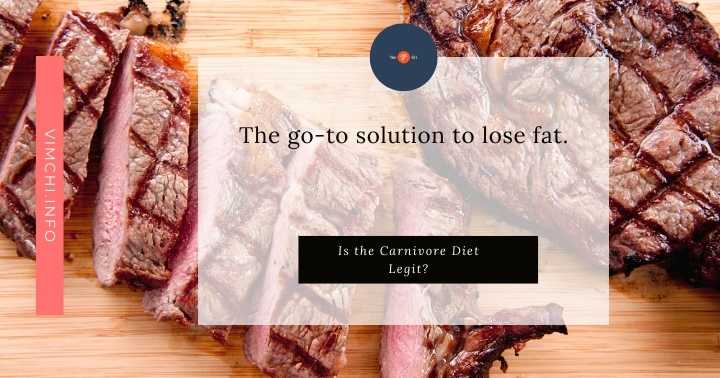 The carnivore diet continues to gain popularity. For many, this is the go-to solution to lose fat, increase energy, and improve overall health. But is the carnivore diet legit?
Let's find out here.
Is the Carnivore Diet Legit?
It is a legitimate carnivore diet considering its many followers. However, if you are looking for scientific research to support it, you will not find any. After all, it is not a medicine that companies will want to waste their money on.
There is, however, anecdotal proof that it is, indeed, useful in weight loss and fighting anti-inflammatory disease. You can find various videos on YouTube to find out how proponents of this diet have been healed.
Read: Does the Carnivore Diet Clog Your Arteries?
Does the Carnivore Diet Work? 
Just like any other diet, it is not for everyone. The main goal of it is to lower your carb intake. It is not like keto but it can perfectly work well with the ketogenic diet.
But with carnivore, you are getting zero carbs, or at least it is the main goal.
You can achieve it by restricting your food and focusing on meat only.
In that case, it removes all plant-based foods. We discussed the reason some plants can be harmful to your health. You may read it here.
Although you can pair a carnivore diet with ketogenic or intermittent fasting, it does not offer any recommendations around calorie goals or meal timing. It means that you can eat any meat products that you want.
However, avoid eating processed meat. Instead, focus on grass-fed meat sans spices. Some spices are acceptable in this diet. But others are not.
Read: What Happens If You Eat Carbs on Carnivore Diet?
What to Eat on a Carnivore Diet? 
As the term suggests, this diet eliminates all plant foods. Instead, you should only be eating meat and fish.
But it has several variations. You can try the strict carnivore diet. Here, you will only be eating meat products. No rice or fruits.
However, if you are not the type who loves to eat rice, you can still include rice or other low-carb food. You can try following other versions of this diet, like modified and keto carnivore.
Each variation has different recommendations about the foods you can eat and avoid.
A carnivore diet also encourages drinking only water. You can't have fruit juice, tea, coffee, or veggie juice. Alcohol is also a no-no. Then again, you can modify it to fit your lifestyle. For instance, you can drink coffee but don't add milk or sugar, just pure coffee.
Read: Why Is My Blood Pressure High on Carnivore Diet?
Is Carnivore Diet Good for Weight Loss?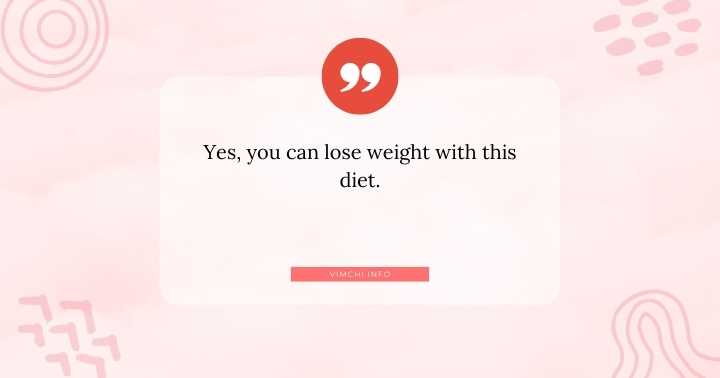 Yes, you can lose weight with this diet. Weight loss is one of its benefits. It is also a common reason people want to try it out.
But how can this diet help you lose weight? Meat is the main focus of this diet. And meat is highly satiating. In that case, it can effectively curb calorie intake.
Steak is a palatable, highly satiating meal. Because of that, you can avoid eating snacks. You can go through your day for hours without eating. That's how filling it is.
Another reason this diet helps you lose weight is that it can put you into ketosis mode. This mode is a state of your body that uses fat for fuel, instead of carbs.
But excessive protein is also not a good idea if your goal is going into ketosis. It can still raise your blood sugar and insulin levels. As a result, it puts you out of ketosis.
Thus, you should only eat moderate protein, lower your carb, but up your healthy fat intake. Healthy fats are also highly satiating. Still, you should not go extreme. Otherwise, your body will use the fats from your diet and not the reserve.
If you follow the carnivore diet to a tee, then you can expect significant weight loss.
Read: Does Meat Help Fight Cancer?
What are the Side Effects of the Carnivore Diet? 
At its core, the carnivore diet is restrictive. However, if you try to look back at the diet of our ancestors, you may think otherwise.
During medieval times, there were no fast-food chains. No processed foods either. People were only eating mostly meat.
Thus, at that time, this diet was not prohibitive. It's only now that it has become one because of the many unhealthy food options that we have.
Another drawback of this diet is that it is low in fiber. In that case, it may cause you to constipate. Then again, according to Joe Rogan, when he started this diet, he experienced diarrhea as one of the side effects.
To avoid constipation, you may consider taking a magnesium supplement. This mineral encourages regular bowel movements. It is also good if you have gallstones.
Furthermore, this diet may put you at risk for heart disease. Since you are eating only meat, your food choices may be high in saturated fats, which can lead to elevated LDL.
However, you can avoid it by avoiding processed meats, like bacon and other lunch meats that are high in sodium. Instead, choose non-marinated, unprocessed meat products.
Who Should Not Eat the Carnivore Diet? 
You should not follow this diet if you have a chronic medical condition, like diabetes, heart condition, and cancer. It may be ideal for some people with the inflammatory medical disease, like psoriasis or IBS. However, it is not for everyone, even if you suffer from inflammation.
Always remember that this diet has no scientific studies. There's no scientific proof that it will not harm your body long-term. That's why you should only consider following it for a shorter period.
However, you can find videos online about proponents of this diet saying that they have been following it for many years. They felt better than before they tried it.
Still, not every person is the same. Thus, you should take it with a grain of salt. The carnivore diet is ideal for some people. But if you suffer from a certain serious condition, make sure to avoid it.
Summary 
Is the carnivore diet legit? It is legit because a lot of people experienced positive effects because of it. Their lives have been better since following this diet. Nevertheless, it is vital to remember that this diet is not for everyone.