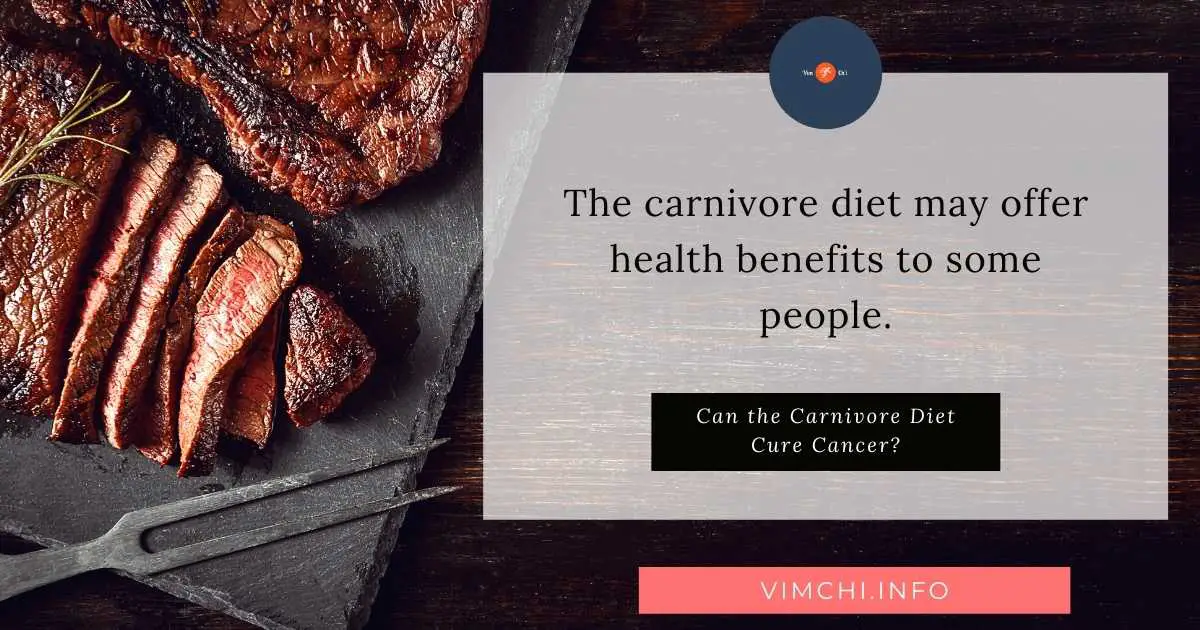 The carnivore diet may offer health benefits to some people. In short term, it may help fix an autoimmune disease. But can the carnivore diet cure cancer?
Let's find out here.
Can the Carnivore Diet Cure Cancer?
There are no scientific studies about the effects of the carnivore diet on cancer patients. In that case, there's no way to tell if this diet can cure cancer.
I have not found scientific studies that talked about this diet treating cancer patients.
Instead, all reports and case studies are just purely anecdotal.
With that in mind, if you're going to try it, make sure that you talk to your doctor who's administering your treatment. It can be that this diet will interact with your treatment rendering it useless.
If you don't know what the carnivore diet is, though, this diet is like a keto diet. But unlike keto, the carnivore diet requires no carbs. With this diet, you can't eat fruits and vegetables.
Because of what you can eat with this diet, it's called by many an extreme form of the keto diet.
If you wish to be serious with the carnivore diet, you can only eat wild-caught animals. It eliminates all plants. Thus, when you start this diet, you can avoid the anti-nutrients that are abundant in plants.
See Also: Can Carnivore diet Cause Gout?
What are the Anti-Nutrients in Plants? 
Lectins are said to cause digestive upset if they are eaten raw. Plants produce and use them to defend against animals that are dying to eat them.
These proteins are in the roots, leaves, and stems of the plans.
After ingesting the plants, the lectins bind to the sugar part of the intestinal wall. The binding, unfortunately, interferes with digestion and nutrient uptake. But if you cook the plant, some of their harmful effects can be reduced.
Oxalates
They are commonly found in seeds, nuts, and many vegetables. What they do is that they bind minerals to form crystals. They can cause kidney stones. Because of how they function in the body, they can lead to various health problems.
"Excess oxalate is eliminated through your kidneys, in your urine. The extra oxalate can combine with calcium to create kidney stones and crystals, which can damage the kidneys and cause them to stop working." Mayo Clinic
What Can Carnivore Diet Heal?
The carnivore diet might be able to help your autoimmune disease and IBS. However, there are no scientific studies that can conclude it could treat those diseases and types of cancer.
Thus, before you even follow this diet, you should consult with your doctor. Just because some people reported that this diet has healed their chronic diseases, it doesn't mean that you have to follow it.
Keep in mind that every person is different. Your condition is different from other individuals. Thus, you should talk to your doctor or a nutritionist to help you create a meal plan that may be able to treat your medical condition without resorting to eating only meat.
See Also: Can the Carnivore Diet Help Psoriasis?
Does Meat Help Fight Cancer?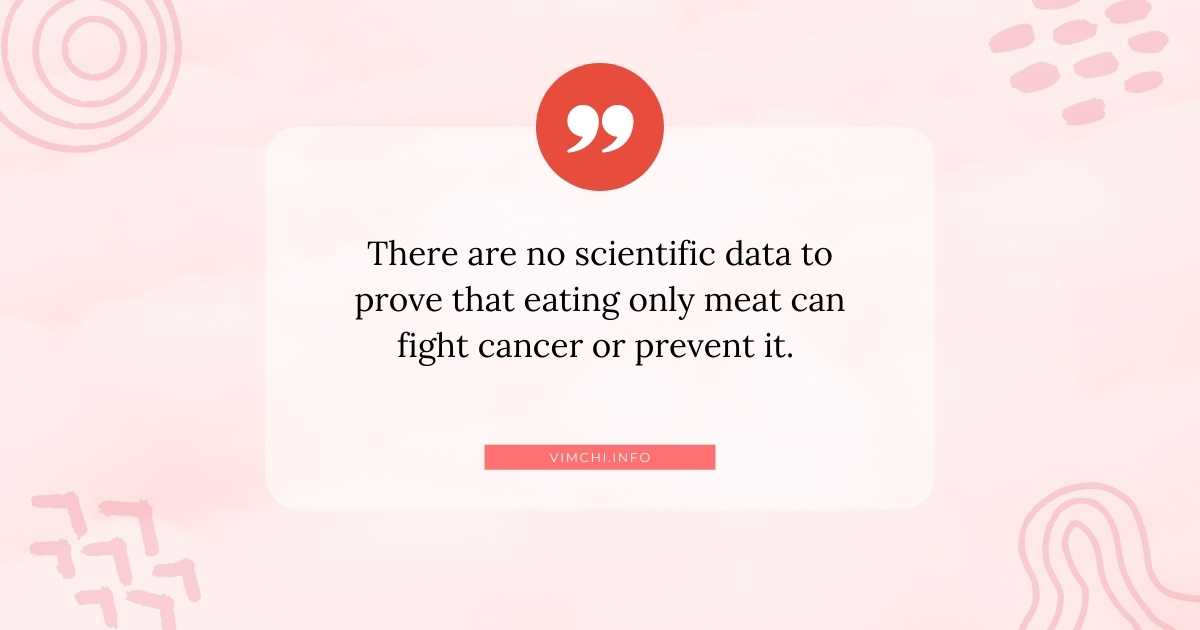 Again, there are no scientific data to prove that eating meat only can fight cancer or prevent it.
However, a keto diet has been long used to treat epilepsy. It has been promoted by many to facilitate weight loss. But health experts don't endorse it.
Some studies focused on the keto diet's effects on cancer. The studies looked into the laboratory animals induced with colon, GI tract, and prostate cancer cells. Researchers found that the diet has reduced the tumor size.
Unfortunately, there are no human studies that focused on a meat-only diet and its effects on cancer cells.
Although many health experts recommend eating a plant-based diet for cancer patients, high-quality lean meats can provide valuable nutrients to the body.
By high-quality lean meat, it means that you must avoid red meat and processed meat. Red meat could cause colorectal cancer. The more you eat this type of meat, the higher your risk will be.
See Also: Can the Carnivore Diet Cure IBS?
How Long Should You Do the Carnivore Diet? 
The carnivore diet might be safe for short-term use. Since studies about its effects in long term are lacking, no one can tell how safe it is overtime.
You can, however, try to follow it for a week or two. You should do it as part of your elimination diet. That is, you would want to find which food triggers your autoimmune disease or IBS.
However, if you use it to heal your cancer cells, there are no studies. And you don't want to risk it.
Many health experts recommend eating more plant-based food if you have cancer. They also advocate reducing sugar intake because cancer cells feed on it.
But if you want to try this diet, make sure that you are eating grass-fed meat. That is, it should not be processed. Opt for grass-fed beef. Avoid cured bacon. make sure that you know where the meat is sourced.
Grass-fed meat contains vitamins and nutrients that can help cells in fighting damage. They can also assist your body in building stronger muscles.
Furthermore, grass-fed meat is packed with B vitamins, as well as vitamins A, E, and antioxidants.
Several studies show that this type of meat contains six times more omega-3 fatty acids. These fatty acids are known to prevent and heal many diseases.
Studies also found that they contain more antioxidants compared to grain-fed meat.
However, many companies do advertise their meat products as grass-fed. But they are not.
That's why it's vital to know the producer of the meat before you buy it.
The carnivore diet could be beneficial if you don't overeat meat. Keep in mind that if eaten in moderation, meat can offer the right nutrients to your body.
Summary 
Can the carnivore diet cure cancer? There are no studies that can prove this diet could treat any type of cancer. Before you even follow this meal plan, make sure to talk to your doctor. This diet may be beneficial to some but it may cause adverse effects on your chronic condition. It's always in your best interest to consult with your treating physician or contact a nutritionist to help you find a meal that's not restrictive.
Wondering if this diet is safe for long term? Check out this article.