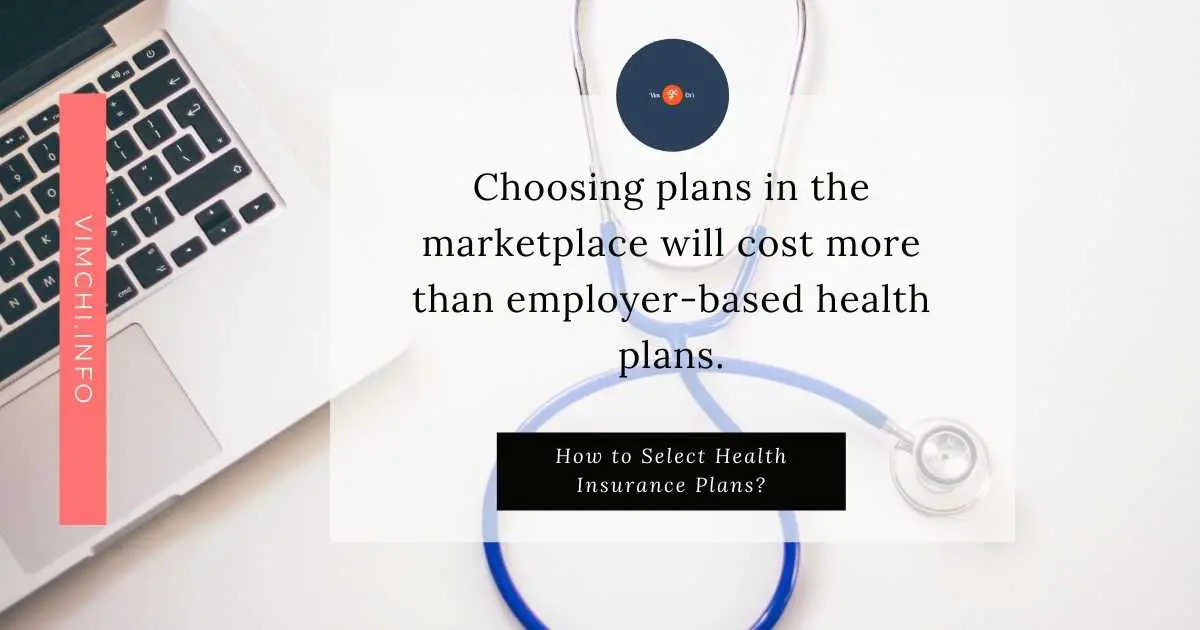 Undoubtedly, health insurance plans can help pay for your medical services when you need them. Even though your plan won't pay 100% for the service you receive, it's still beneficial because it lowers the amount. With so many plans available, how to select health insurance plans that meet your requirements must be your goal.
Here are some of the steps.
How to Select Health Insurance Plans?
Read: What is the best way to compare health insurance plans?
Know What's Available to You 
Health insurance plans can be obtained through various methods. One is through your employer.
That is, if you're employed, your employer may offer you a perfect plan. In that case, you don't have to use the government marketplace.
However, even if your employer offers a plan, you can still go to the government health insurance marketplace to look for an alternative plan.
If you do choose shopping plans in the marketplace, remember that they will cost more than what is offered by your employer.
The reason for this is that a portion of the premiums will be handled by your employer. If you buy a health plan from the marketplace, though, you'll pay for the monthly premium.
Now, if you're not employed or if you are but your employer doesn't offer health insurance, you can look for a plan at your state's online marketplace. You can begin by going to healthcare.gov.
Another way to go is to buy it directly from an insurer.
However, if you choose to buy health insurance from the online marketplace, you won't qualify for premium tax credits. The reason for this is that the credits are income-based discounts applied on your monthly premiums.
Read: What health insurance plans have Silver Sneakers?
Compare the Plans 
Once you know where to shop for health insurance plans, it's time for you to start comparing one plan to another. While looking for the perfect plan, you will find the following terms:
Let's start with HMO.
Health Maintenance Organization (HMO)
It's the most basic plan. But you need to stay in-network to obtain coverage unless it's an emergency.
A referral is needed before you can go to a specialist. It has lower out-of-pocket costs as long as you stay in the network.
Preferred Provider Organization (PPO) 
With this plan, you can go anywhere to get medical service. However, if you stay in the network, the cost will be less.
It offers flexibility because it doesn't need a referral from your primary care physician. But it comes with higher out-of-pocket costs.
Exclusive Provider Organization (EPO)
You need to stay in-network but you can get coverage outside during emergencies. Then, there's no need for a referral.
But you have less freedom to choose providers.
See Also: What Health Insurance Plans Cover Bariatric Surgery?
Point of Service Plan (POS) 
In-network care is less expensive but you don't need to stay in-network. A referral is needed when going to a specialist.
Study the Benefits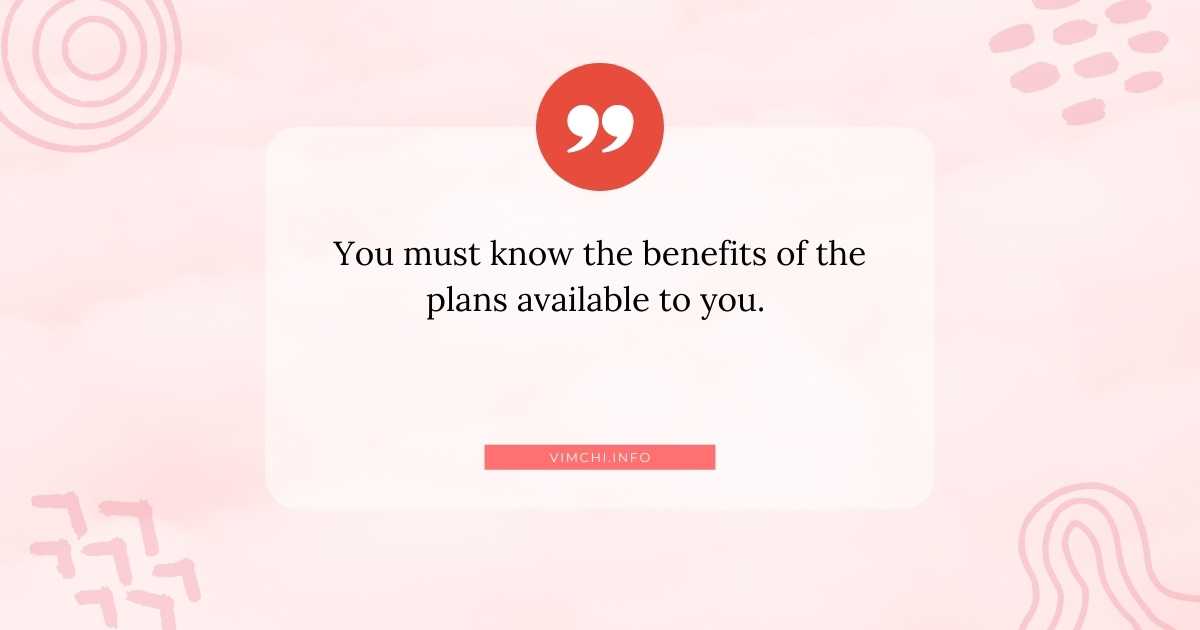 You must know the benefits of the plans available to you. If you go to an online marketplace, you'll find a summary of the benefits.
The summary will tell you the cost of the plan and its coverage. You can also find the provided directory to know if your preferred doctor is part of the plan.
Weigh Your Medical Needs 
To do that, you need to review the type of treatment you received in the past and how much. You can't predict your medical expense. However, when you look at the trend, you can make an informed decision.
Find Out If Your High Deductible Plan is Ideal 
This plan qualifies for a health savings account. A plan with a high deductible typically has lower premiums.
However, if you get sick and you need medical treatment, you pay higher out-of-pocket costs. Thus, if you are sickly, an HDHP plan isn't ideal.
However, the HDHP plan lets you open a health savings account. HSA offers plenty of benefits. You can get to know more about them here.
Study the Health Plan Networks 
When you review the plans, you frequently encounter the word "network." It refers to the healthcare providers or facilities that the plan has contracted with to provide your medical create.
The network matters a lot because you get lower rates when you receive treatment from an in-network provider.
However, if you receive care from out-of-network, the amount you pay for the medical care you receive will be higher than if you stay in-network.
The network matters a lot because the providers have negotiated the rates to ensure that you get lower prices for the medical services as long as you receive them from an in-network provider.
However, if you go out of network, your health insurance provider didn't contract with the doctors or medical facilities. Thus, you will have to pay a huge portion of the bill.
See Also: Can health insurance plans discriminate?
Compare Out-of-Pocket Costs 
Your monthly premiums aren't the only out-of-pocket cost you need to handle. The summary of benefits will give you in-depth details about how much you pay out-of-pocket for every medical service you get.
Copay. It's a flat payment that you need to settle every time you get a healthcare service.
Coinsurance. It's the percentage of a medical charge that you must handle.
Deductible. Before your health plan starts paying for your healthcare service, you need to pay the deductible.
Generally, when your premium is higher, your out-of-pocket costs are lower. Higher premiums are better if you see your doctor frequently. They are also ideal if you need emergency care frequently.
Lower premiums are great if you are in good health and you rarely visit your doctor.
Study the Benefits 
Once you know the network you're interested in and the monthly premium you can afford, you need to compare the benefits.
Some plans offer better coverage for physical therapy, mental health care, and emergency coverage.
You should not skip this step. Otherwise, you would miss out on a plan that suits you or your family.
Summary 
How to select health insurance plans? You need to know what's available, decide on the type of plan that fits you best, and determine the out-of-pocket costs of every plan.
Do you want to know much are health insurance plans? Check out this post.