What to do during pregnancy? There are no hard fast rules about the things you can do during pregnancy. But you need to abstain from drinking alcohol and using drugs.
Generally, you can continue what you do pre-pregnancy life.
This leads us to these questions: "Can you safely drink Herbalife tea when pregnant? Can this tea affect your and your growing baby's health?"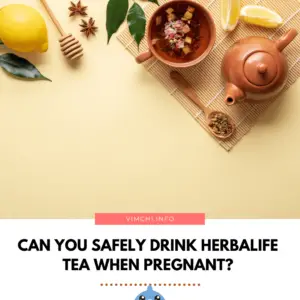 Can You Drink Herbalife Tea When Pregnant? 
I know a lot of people who took Herbalife tea during pregnancy. They didn't encounter any issue with it.
However, it doesn't mean that it's safe for you as well.
You should talk to your doctor about taking caffeinated drinks in general during your pregnancy.
Consuming caffeine during pregnancy can put you at risk of miscarriage. For that reason, many doctors recommend not to take caffeine during this stage. In some cases, pregnant women can still take it but in a limited amount.
Why It Can Be Bad for You?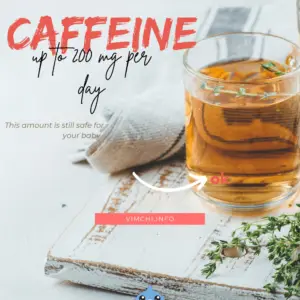 Caffeine is found in Herbalife tea. This chemical is psychoactive.
It means that it affects the nervous system. It causes nervousness and sleeplessness.
Generally, you can consume up to 200 mg of caffeine per day. This amount is still safe for your baby.
In that case, a cup of Herbalife tea can be safe for you and your unborn child. However, drinking more than a cup of this tea per day can be dangerous.
Caffeine can pass into the placenta. Babies don't have enzymes that can metabolize caffeine.
Read: Fat-Burning Ability of Herbalife Tea
Thus, caffeine buildup is possible. This can lead to several health issues. For instance, it can restrict fetal growth.
Furthermore, your baby might be less than 5 pounds when you deliver him/her.
Low birth weight is linked to an increased risk of infant death. It also increases the risk of chronic diseases in adulthood.
Because Herbalife tea contains caffeine, it can cause heart palpitations and it may disrupt your sleep if you take it in a high amount.
What Herbal Teas to Limit or Avoid When Pregnant? 
You may safely take Herbalife tea but you should only drink one cup a day or a week. Talk to your doctor before drinking it.
Although this tea can be safe during pregnancy, there are other herbal teas you must avoid or limit your intake when you're with a child.
Black Tea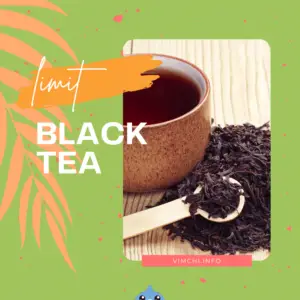 It's safe in moderation but you must limit your consumption. Fewer than four cups a day can still be safe.
Green Tea 
It's also safe when it is taken in moderation. Compared to black tea, green tea has less caffeine. When you drink green tea, you're only getting 28 mg of caffeine for every cup.
Since you can only take up to 200 mg per day of caffeine, drinking two cups of green is still okay.
Peppermint Tea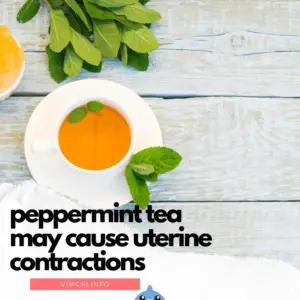 This tea offers stomach-soothing benefits. It eases your upset stomach, which is common during this stage of your life.
However, peppermint tea can cause mild uterine contractions. Hence, some women don't want to drink it.
Uterine contractions, no matter how mild it is, may lead to miscarriage. Although it's unlikely for this tea to cause miscarriage, doctors don't want their patients to drink it.
Licorice 
Some herbal blends contain licorice, cohosh, ginseng, and dong quai. Unfortunately, these ingredients can interact with estrogen in the body, which can lead to preterm birth and fetal anomalies.
Ginseng tea is a no-no during pregnancy because it can cause birth defects. It can also lead to growth impairment.
What Foods to Avoid During Pregnancy? 
It's not only herbal tea that you must avoid or limit if you are pregnant. There are foods that you must avoid, especially those that are likely to have bacteria or heavy metals.
For instance, soft, unpasteurized cheese can be bad for you and your baby. This type of cheese is typically advertised as fresh.
These would include feta, Mexican queso fresco, and blue-veined cheese, and the like.
You should also avoid eating raw eggs or any food that contains raw eggs. These would include mousse, raw cookie dough, Ceasar dressing, and homemade ice cream.
Fish and shellfish would be fine. However, avoid eating kinds with high levels of mercury. They are tilefish, swordfish, shark, and tuna steak.
Fruits and vegetables can also put your and your baby's health at risk. To avoid those risks, make sure that you wash them thoroughly.
Keep in mind that fruits and vegetables can carry bacteria. They may also be coated with pesticide residue. For that reason, you should wash them thoroughly before eating or cooking them.
What to Drink Instead?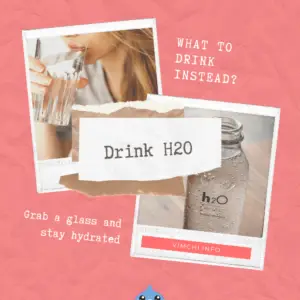 The most important drink that you must-have throughout your pregnancy is water. Drink at least six eight-ounce glasses of water each day. If you can, you should drink at least one extra glass per day.
Orange juice is also okay during pregnancy. But you must only have pasteurized orange juice or fortified juice with calcium.
This kind of juice is beneficial if you suffer from high blood pressure. And if your doctor told you that you are at risk of preeclampsia, then orange juice might help in lowering your risk.
However, it may not be safe to drink raw orange fruit juice.
Regarding carbonated beverages, you should avoid or limit them. The reason for this is that they contain sugar, caffeine, and preservatives.
It's also not ideal to drink energy drinks because of their high sugar and caffeine content.
In other words, the only safe beverage that you drink without limit is water — clean drinking water.
Talk to Your Doctor 
If there are other drinks that you are drinking pre-pregnancy and wish to continue taking throughout your pregnancy, you should talk to your doctor about them. He/she can determine whether or not they are safe.
Conclusion 
It's safe to drink Herbalife tea when pregnant. But you need to drink it in moderation. To be on the safe side, drink one cup of it.
But if you can fight the temptation, then it's just best that you drink water.
On the other hand, if you are not pregnant, you can take Herbalife tea to burn belly fat. But how often to drink it? Is Herbalife tea ideal if you are following a keto diet?