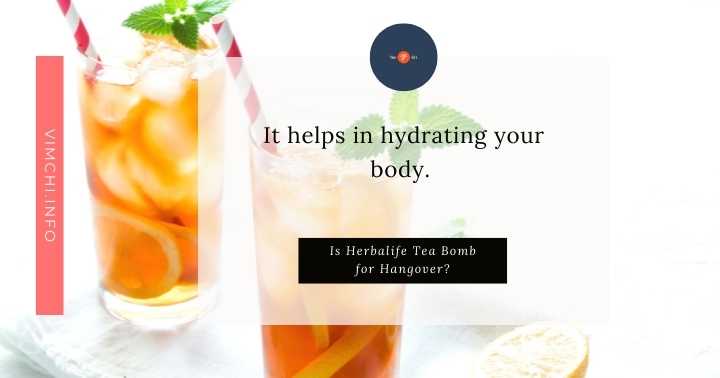 Herbalife tea bomb is made of different Herbalife products. It offers tons of benefits. Is treating hangovers one of them? Is Herbalife tea bomb for a hangover?
Keep reading to know more.
Is Herbalife Tea Bomb for a Hangover? 
We have not tried this tea yet to treat a hangover. Remember that there is no such thing as a hangover cure. However, this tea may help with some symptoms. But it may not provide enough relief.
Drinking more alcohol than you can tolerate can lead to symptoms the next day. These would include nausea, grogginess, and a headache.
Some claim drinking coffee can cure a hangover. You should take it with a grain of salt because there's no scientific data that could confirm it. It has little to no evidence that it can reverse the effects of excess alcohol consumption.
In that case, there's no proof that this tea may help your hangover. But it does help in hydrating your body. Keep in mind dehydration is the leading cause of a hangover.
This tea is high in caffeine and we all know caffeine is a diuretic. It means that it increases the need to urinate. However, it does not appear to increase the risk of dehydration.
But if you are worried about the high caffeine in this tea, you can modify the serving. Or you can try other teas that may also help in alleviating hangovers.
Read: What does the Herbalife tea bomb do for you?
Alternatives to Herbalife Tea Bomb in Treating Hangover
1. Matcha 
This tea is a superfood that offers numerous health benefits. One of them is its ability to alleviate a hangover. It's not a cure.
Matcha tea has antioxidants, caffeine, and chlorophyll. They are perfect to bring your health back. Although caffeine has a bad rep, it may be an ideal component in treating your headache associated with a hangover. It is no wonder that many medicines for headaches contain caffeine.
In addition to caffeine, matcha tea is also high in antioxidants that can detox your body; while the chlorophyll restores the natural balance in your body. Furthermore, it protects your liver.
To use it as a treatment for a hangover, you may drink it in the morning. But you also need to improve your electrolytes by adding coconut water to this tea.
2. Ginger Tea
At any time of the day, you can drink ginger tea. And if you drink excessive alcohol last night and you want to remedy it, you can prepare ginger tea and drink it first thing in the morning.
Ginger tea is also known to combat nausea, which is a common symptom of a hangover. When you drink this tea, this symptom will be reduced significantly. Gingerol is the main component of this tea that fights nausea.
The said ingredient is the reason many pregnant women drink this tea for their morning sickness. They nibble on hard ginger candy to calm their bellies.
Preparing this tea is straightforward.
Chop ginger into pieces
Add enough water to the pot.
Mix the ginger pieces into the water
Allow it to boil
Let it sit for a few minutes
Pour it into a mug
Enjoy its healing goodness
3. Turmeric Tea 
Turmeric is known for its analgesic and anti-inflammatory properties. It can also help your headache as a result of a hangover. It stimulates blood flow and boosts detoxification.
The anti-inflammatory properties of this tea can soothe and restore the skin. They are also useful in improving your gut health.
Find a blend of turmeric and ginger tea to completely stop nausea.
4. Peppermint Tea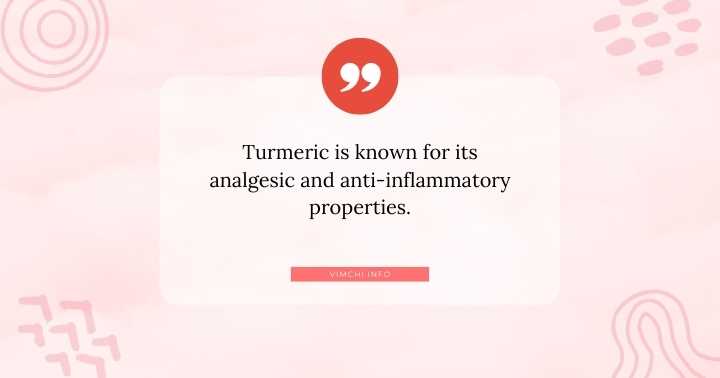 Peppermint may be the most popular seasonal treat. But you can always enjoy peppermint tea at any time. And when you feel your hangover symptoms rising after drinking all night, prepare a cup of peppermint tea after waking up.
Its properties are similar to ginger. It has qualities that can calm your stomach. It also eases any discomfort in your stomach after drinking a lot of alcohol last night.
And if you are the type of person who loves to drink with your friends, make sure that you have peppermint tea at your party so you can quickly retrieve it when you have a hangover.
To prepare this tea:
Boil a cup of water
Add 10 peppermint leaves to the boiling water
Let it steep for five minutes.
Transfer the tea to a mug and drink it
Read: How to make a Herbalife tea bomb?
What is the Best Hangover Cure? 
The best cure for a hangover is to avoid it. As mentioned, there is no such thing as a hangover cure. The only thing you can have are teas that can alleviate the symptoms.
When it comes to a hangover, time is your best healer. In addition to drinking one of the teas mentioned above, you should also allow your body to rehydrate. Drink a lot of water.
After a night of drinking with friends, pour a cup of warm tea upon waking up. Since there is no cure for a hangover, there are ways that you can do to avoid it in the first place:
Don't drink too much
Choose a lighter drink
Eat a meal before drinking alcohol
Avoid cigarettes
Drink a lot of water
What Other Remedies to Try? 
If you are not into drinking tea, then there's another remedy you can try to remedy your hangover — balut.
It is a poached fertilized duck embryo. It contains cysteine, which is a substance that removes toxins in the liver.
This egg is also rich in vitamin C and beta carotene. They are powerful antioxidants that can clean free radicals from your system and boost your immune system. Furthermore, this egg contains niacin, thiamine, and riboflavin. They are known to help in energy metabolism.
Many Filipinos consider it a superfood because of its nutritious qualities. However, this may not be the most ideal remedy if you suffer from hypertension as it is known to increase high blood pressure.
But it is good for you because it contains 116 mg of calcium and 2.1 mg of iron. Men also eat it as an aphrodisiac. They think that it is a good alternative to Viagra.
Summary 
Is Herbalife tea bomb for a hangover? It may alleviate your hangover symptoms. But it is pertinent to remember that there is no such thing as a hangover cure. And if you are following a keto diet, you might want to know if Herbalife team bomb is keto-friendly.
All products recommended by Vim Chi are selected by our editorial team. If you buy something through one of the links, we may earn an affiliate commission.