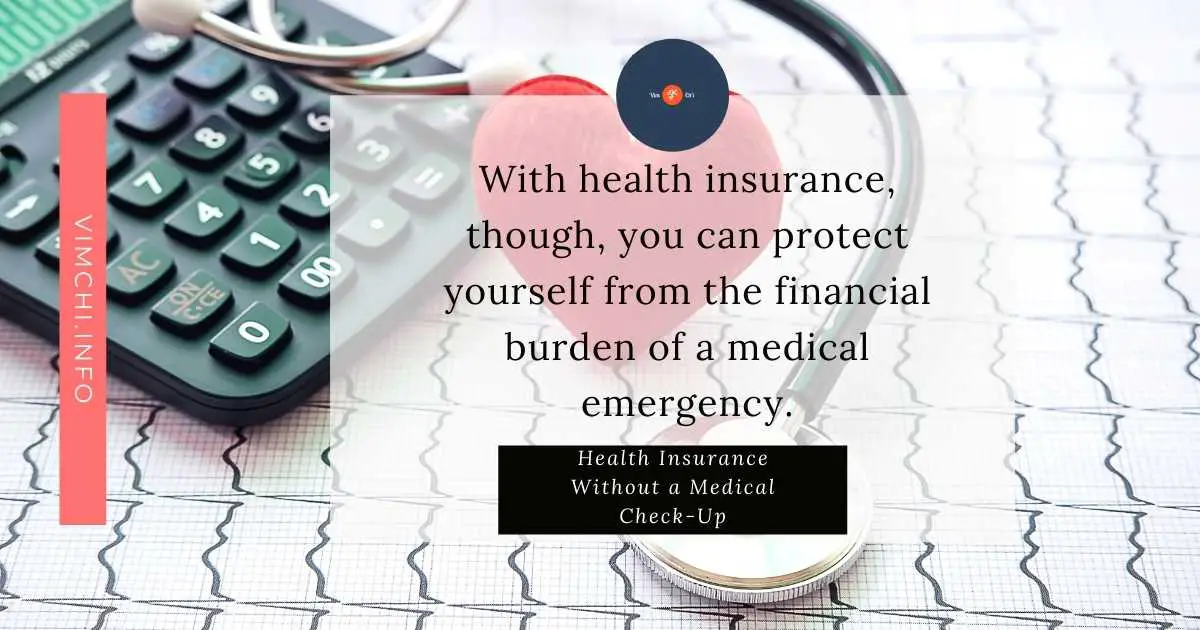 The prices for modern-day treatments are increasing. They have become more advanced and more expensive. And as people change their lifestyles, they are exposing themselves to more health risks. If you have financial constraints, it's difficult to get the healthcare that you need. With health insurance, though, you can protect yourself from the financial burden of a medical emergency. Can you buy health insurance without a medical check-up?
Let's find out here.
Health Insurance without a Medical Check-Up
Your health insurance will protect you against medical emergencies. Thus, insurers would want you to undergo a medical check-up to analyze your risk. Although medical checkups are necessary, there are health insurance plans that don't require them.
However, just because the plan doesn't require a medical check-up, it doesn't mean that you can withhold your pre-existing condition.
Keep in mind that when you hide your medical facts, it's already considered fraud. It can also lead to the rejection of a claim.
In that case, if there are no medical tests required, you still need to declare good health before your insurer will decide on your monthly premium.
Read: Will Health Insurance Help You Save Money?
Is It a Good Idea to Skip the Medical Tests? 
It is not a good idea. It may save you the trouble of visiting a center. But medical tests offer more benefits.
If you are healthy, going for a medical check-up will be more beneficial. The insurer will reimburse you for the medical checkup in case you get accepted.
If you have a pre-existing condition, you will know the exclusions and waiting periods for your condition. You will pay a higher premium. However, it's still worth it.
You should pay a higher premium and get the medical coverage that you need than saving a few pennies and getting rejected later.
Furthermore, if the plan doesn't require a medical checkup, the coverage may be less and you may need to pay a higher premium.
Read: Find Out If Your High Deductible Plan is Ideal
Buying the Right Health Insurance 
It's pertinent that you know how to shop for the right health insurance. You may think that any coverage is sufficient.
This is not correct.
Often, people opt for cheap coverage with a lower premium because they thought that it's enough.
However, when you purchase a plan with lower premiums, you may be losing a lot of health benefits.
When evaluating health plans, you are bombarded with different kinds of plans. Here are some of them:
Health Maintenance Organization (HMO) 
They have cheaper rates and lower out-of-pocket expenses, as long as you stay in-network.
The premiums for HMOs are lower because health providers agreed to pay a certain rate for the patients directed at them. Unfortunately, subscribers are limited to accessing a network of doctors.
Preferred Provider Organization (PPO)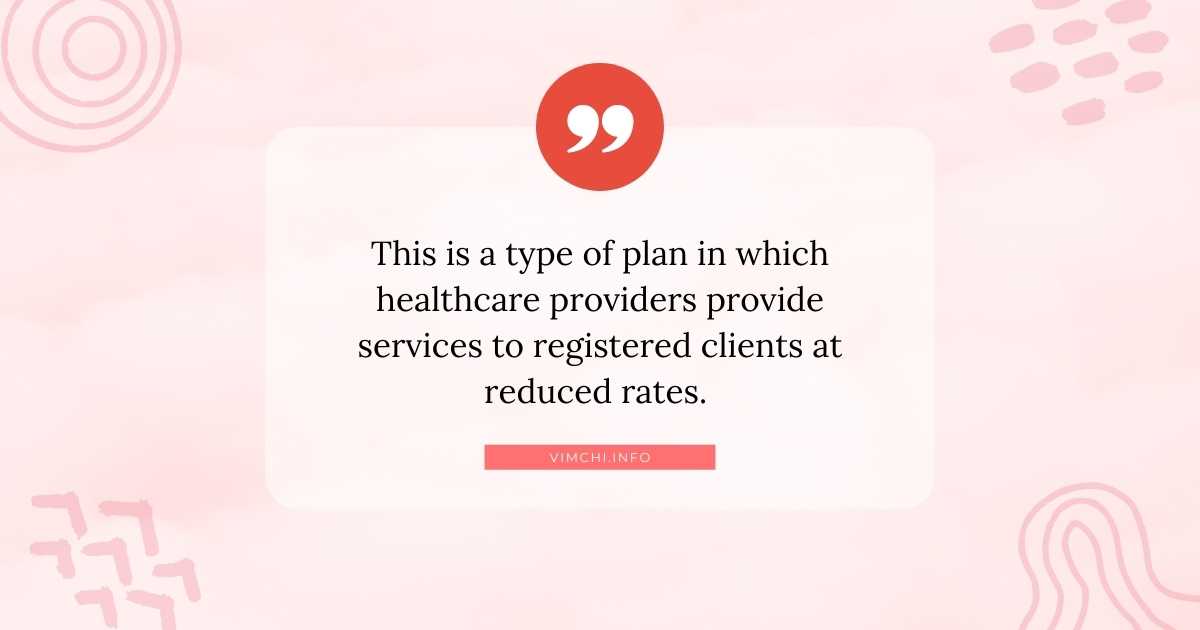 This is a type of plan in which healthcare providers provide services to registered clients at reduced rates. The providers that are part of this network are called in-network providers.
If you subscribe to this plan, you can see healthcare providers outside of the network providers. However, the rates are more expensive.
Exclusive Provider Organization (EPO) 
It's a mixture of HMO and PPO plans. With this plan, you can get services from in-network providers. However, if it's emergency care, you can receive out-of-network service.
An EPO plan needs a primary care physician (PCP). However, you may not need a referral from your primary doctor to see a specialist.
High Deductible Health Plan
It comes with a higher yearly deductible. But it has lower monthly premiums. It's ideal if you are healthy and don't require healthcare services.
One of the best things about HDHP is that it lets you access a tax-advantaged health savings account (HSA). That is, with HSA, you can contribute funds that you can use for medical costs.
When you subscribe to this plan, the funds you saved can be used for medical costs that the HDHP doesn't cover. One of the benefits of this plan is that the funds are tax-free when you deposit them.
Read: What Health Insurance Plans Qualify for HSA?
Short-Term Insurance Policy 
It covers a gap that you might experience in coverage. For instance, if you change jobs, this policy can give you coverage.
However, as the term implies, it can last for three months. The lengths of the term can vary by state. You may be qualified for a plan that can last up to 12 months.
This is a useful plan but only temporarily.
Is the Deductible Vital? 
When you decide on the plan that is right for you, there are many things you need to consider. One is premium and the other is a deductible.
You must determine how much deductible you can afford. The deductible is a predetermined amount that you have to pay for the healthcare services before your plan begins to pay.
When it comes to choosing the right plan, make sure to determine the out-of-pocket healthcare expenses every year. The higher the deductible, the lower your premium will be. If your monthly cash flow is restricted, then a higher deductible might be the better option.
Apart from the deductible, you also have to consider the plan's out-of-pocket maximum. After meeting the deductibles, copayments, and co-insurance, your plan will pay for the overall cost of covered benefits.
Read: What is the Advantage of Having Silver Sneakers Included in the Plan?
Read the Benefits 
When picking a plan, it's ideal that you study the coverage. And make sure that you know your health insurance needs.
For instance, do you take prescription medicines? If you do, make sure to choose a plan that includes the drugs you are using.
Where to buy Private Health Insurance? 
Most health insurance plans have an open enrollment period. This period allows you to sign up for private health insurance. This is also the same when you buy insurance through the Affordable Care Act or sign up directly through the insurer.
However, if you can't sign up during open enrollment, you may apply for a health plan during a special enrollment period. It lets you change your coverage outside of the normal period. For instance, if you get married or you lost your job-based health insurance, you can apply during special enrollment.t
Summary 
Is it possible to buy health insurance plans without a medical check-up? Yes, it is possible. However, you should not lie about your health conditions. If you were found to be guilty of lying, you'd be charged with fraud.
Are you still comparing health insurance plans? Here are some ways to compare them.