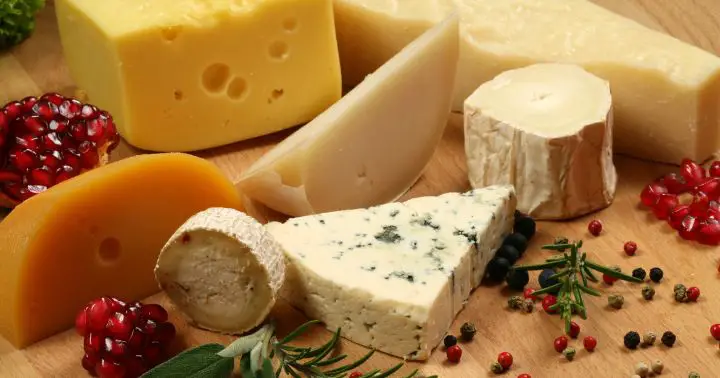 Cheese on the carnivore diet? Is it possible? After all, it is a dairy product. If you don't have a dairy allergen, cheese can be added safely to this meat-only diet.
Which Cheese is Safe on the Carnivore Diet? 
There are different types of cheese and not all of them are ideal for the carnivore diet. Real cheese provides healthy fats. They are also rich in fat-soluble vitamins.
To find out which cheese suits this diet, you can start the elimination diet. That is, you can eat only meat, water, and salt. Do it for one month.
But after a month, try adding cheese to your diet.
When you're on the carnivore diet, your cab intake is low to none. With that in mind, you get the majority of your calories from fat while 20% from protein. Your carbs must be low. That is, 10% of your calories are from carbs.
The best cheese for this diet comes close to this ratio.
1.) Creamy Bue Cheese
Creamy blue cheese contains a high amount of healthy fats and proteins. It also has anti-inflammatory properties because of its bioactive compounds.
Furthermore, this type of cheese has high levels of spermidine, which contains anti-aging components.
2.) Soft-Ripened Cheese
It is another cheese that you can safely consume on the keto diet. It is carnivore-diet safe because it contains no carbs. It is made with heavy cream and around 75% fat.
3.) La Tur cheese
La Tur cheese is incredibly delicious and perfect for the carnivore diet. It is light and delicate. This cheese has a taste of mushrooms and creme fraiche. Because it is from non-cow milk, it is ideal if you have an A1 dairy sensitivity.
4.) Cream Havarty
Eating Cream Havarty is also safe on the carnivore diet. Consuming it will give you the fattiest and lowest-carb cheese variety.
It is a traditional Danish cheese with a mild buttery texture. It has no carbs but is high in healthy fats.
5.) Gouda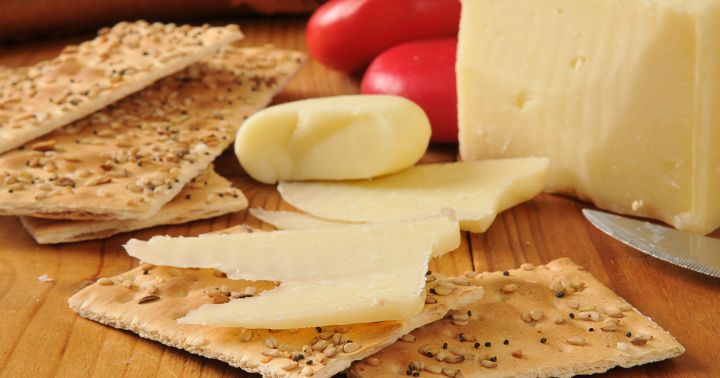 Goats milk is an alternative to cow's milk. Gouda offers a nutty, buttery flavor with 0-gram carbs. Its protein content is 28 grams and 42 grams fats.
6.) Munster Cheese
Munster cheese is also a favorite. It is from unpasteurized cow's milk and originated in the North East of France.
This cheese has mild and creamy ought. When ripened, it can be aromatic. However, 100 grams of this cheese yield 1.1 grams of carb.
These cheeses, however, are difficult to find. Some of them are not available at your farmer's market.
If you can't access them, the best options are the following:
Cream cheese. High in fat but low in carbs. Per 100 grams of cream cheese will give you 1 gram of carb.
Cheddar cheese. It is a popular cheese in America. High in fat and containing a few carbs, this cheese is relatively inexpensive.
Saturated fats have been a public enemy number one of many nutritionists since the 1960s. However, it has been debunked by modern research.
If it is part of a whole food animal product, saturated fats can be healthy. This study showed that they are not, at all, associated with stroke, cancer, and heart disease.
Is Cheese Beneficial? 
Studies found that eating cheese can actually be beneficial, especially to patients who are at high risk of diabetes. Eating 55 grams of real cheese can reduce the incidence of type 2 diabetes.
Another benefit of eating cheese is that it reduces blood pressure. Eating Grana Padano cheese could lower blood pressure. It offers the same effects as antihypertensive medication.
It may also help in reducing your excess weight. This is probably the result of cheese's high fat and protein content. It increases your feeling of fullness and satiety.
Furthermore, cheese can help in reducing the desire to snack.
Cheese can be a great source of vitamin K2, which is vital for the proper absorption of vitamins A, D, and E.
Vitamin K2 protects your heart while boosting healthy blood circulation.
Can You Have Mozzarella Cheese on Carnivore Diet? 
Mozzarella cheese contains 3.1 grams of carbs per 100 grams of mozzarella. However, if you limit your intake to 28 grams, then this cheese is safe.
You should always consider eating in moderation.
Can You Have Dairy on Carnivore Diet? 
Some carnivore diet followers do eat dairy products. Dairy is an animal product. However, you may want to avoid it if you have a dairy intolerance.
Dairy is allowed in this diet because it is an animal product that offers a lot of nutrition. It may not be a good idea to have cheese on your meat. However, you can use dairy-based products in between meals.
It means that you can add milk, yogurt, butter, and full-fat cheese to your carnivore diet grocery list. However, you should only do so occasionally.
Cheese on Meat-Only Diet
The carnivore diet is one of the extreme forms of a low-carb diet. It may call for absolute rejection of dairy products, like cheese.
However, some followers who can tolerate dairy do add this food item to their grocery list. Which cheese on a carnivore diet you can eat? Check out the list above.
If it is your first to follow this diet, please read this post first. Or if you want another diet with less restriction, you can follow OMAD. Here are some OMAD meal ideas you might want to try.