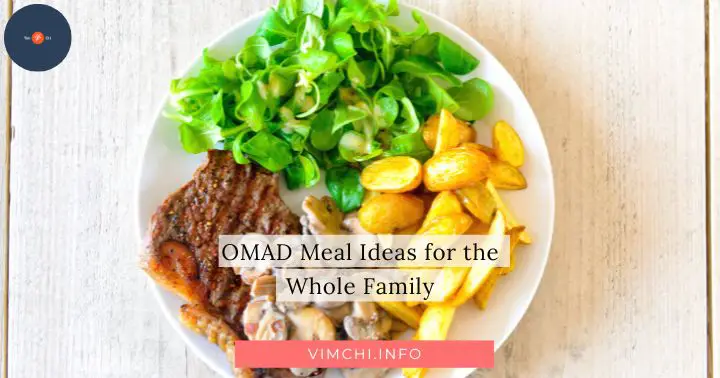 One meal a day (OMAD) is the simplest form of intermittent fasting. It is also the most difficult to follow. That's why it is only earmarked for people who have already tried other forms of IF.
Although OMAD makes IF simpler and easier, Vanessa finds it challenging to prepare a meal that hits all her macros. She has tried the shorter fasts and she wants to go extreme — OMAD.
Vanessa, her husband, and her 3 adult children want to get on board. They all want to know what to prepare to ensure that they are getting the calories they need in one meal.
Thus, if you are like them, searching for OMAD meal ideas for the whole family, then you have come to the right place.
OMAD Meal Ideas for the Whole Family: What to Eat?
As mentioned, getting all your calories in one meal can be tricky. The meal must be calorie-rich and must include high amounts of fat, protein, vitamins, and minerals.
One of the attractive features of OMAD is that it does not require calorie restriction. Most adults can eat 2,000 calories a day.
1.) Bowl of Veggies 
If you break your fast in the morning, you can try filling your bowl with vegetables, protein sources, and high-quality fats. This hearty breakfast can be paired with a cup of coffee with MCT to give your body and brain the best quality fats you need to function properly.
2.) Philly Cheese Steak 
This is a high-calorie meal that is sure to fill you up. It needs flank steak, American cheese, mayo, and salt and pepper. It is a 1,200-calorie meal that you can easily prepare at home.
3.) Keto-Friendly Pizza 
Eating pizza in the morning to break your fast may be a game changer for you. Since it is keto-friendly, it is low in carbs and you can make it in less than 25 minutes. Instead of regular flour, you will use coconut flour.
For the toppings, use smoked Salmon, spinach, avocado, and herbs. Add psyllium husk, which is great for your guts. For the whole recipe, visit here.
Read: How to make OMAD a lot easier?
4.) Chili Lime Steak Fajitas 
They are ideal for people eating only one meal a day because they are high in calories. These fajitas are easy to prepare.
You just need flank steak, chili powder, paprika, cumin, salt, pepper, olive oil, onion, red pepper, green pepper, lime, and garlic.
To prepare this meal, please visit here.
5.) Breakfast Cookies 
They are not your ordinary cookies. These cookies are gluten-free, grain-free, and low-carb. You will have to add Bulletproof vanilla collagen protein for this recipe. This product contains amino acids that can support healthy hair, nails, and skin.
For sweetness, they require shredded coconut and xylitol. It also needs nuts and seeds. You may also add dark chocolate chips if you wish. It needs almond butter. But you can use cashew butter or nut butter to obtain quality fats.
6.) Lemon Garlic Butter Salmon 
This recipe calls for zucchini noodles. It is a low-carb meal perfect for your one meal a day. The salmon fillets need to be pan-seared to achieve a flaky appearance. After that, you can toss lemon garlic butter cause and zucchini noodles.
Check out the recipe here. 
7.) Beef and Broccoli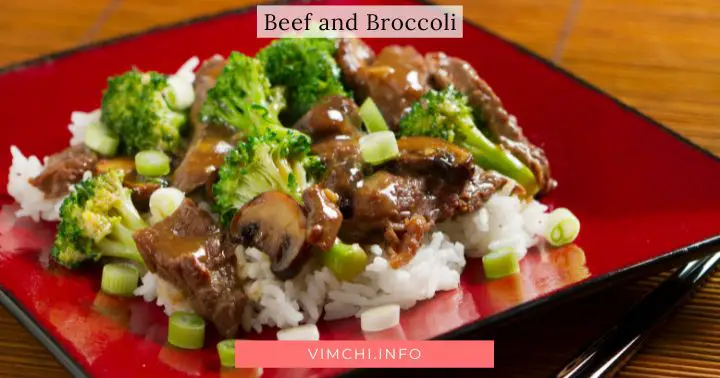 As the name implies, it requires broccoli, which is highly nutritious. Then, it needs tender beef and stir-fry sauce. Stir fry is fast and healthier. That's why it is ideal for people who are eating only one meal a day.
This recipe will definitely satisfy your craving and help you feel full for 23 hours. Thanks to its protein-packed ingredients. Besides broccoli, you can add bell peppers, carrots, and other vegetables you want. But don't overdo it though.
For the beef, choose top sirloin steak, top round steak, or tri-tip steak. Flank steak is also ideal because it is easy to chew. But you need to thinly slice it against the grain.
To make this recipe, please visit Natasha's Kitchen here. 
8.) Garlic and Rosemary Beef Tips 
It is one of the easiest recipes for your OMAD meal. It only needs beef tips, olive oil, flour, onion, minced garlic, Worcestershire sauce, and some red wine.
But you need to season the beef first with spices and Worcestershire sauce before tossing the tips in the flour. Then, heat them in the pot.
You can check out the recipe here if you want to prepare it. We have tried it ourselves. And we love it. It is easy to prepare because it doesn't require the use of an oven.
Read: What to eat on Keto OMAD?
9.) Beef Stew
This is another easy, heavenly recipe. It is flavorful and loaded with vegetables. It will satisfy your craving and will help you feel full for hours. Perfect for your one-meal-a-day diet.
But it requires the use of an oven. And it can take time to finish it. But it's delicious and satisfying.
If you have a crockpot or slow cooker, though, you can use it, too. It's the easiest way to prepare this meal. But it requires 9 to 10 hours to tenderize the beef. Before you serve it, make sure to thicken the stew by removing the liquid and mixing it with cornstarch.
10.) Crispy Orange Beef 
This is another favorite of ours. It is easy to make and extremely satisfying. This one uses lime juice and orange to add sweet tanginess. You can control what you add to this recipe, unlike when you order it from a Chinee restaurant.
It is healthier and ideal for your OMAD. And what's more interesting is that you can make it gluten-free. That is you can replace the soy sauce with tamari.
Check out this video to know how to prepare this meal.
Eat Them at Breakfast, Lunch, or Dinner
These OMAD meal ideas for the whole family can be eaten at breakfast, lunch, or dinner. It does not matter what time of day you choose to break your fast. What matters most is that you are consistent. You need to eat at the same time every day.