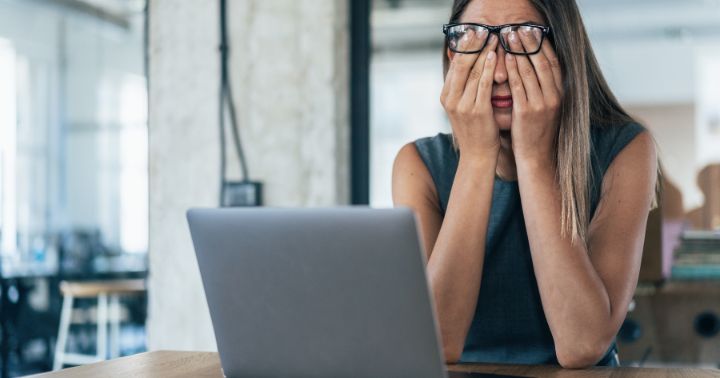 Imagine not having pizza or your favorite pancakes in the morning. How do you think you would feel?
Yes, you would feel utterly exhausted. It's especially true if it's your first time following a low-carb diet. 
Moving your main fuel source from carbs to fats can be a huge change. Low carb diet can make you tired because your metabolism is still adjusting.
Once it does, you won't feel exhausted anymore or experience those low-carb flu symptoms.
Now that you know that a low-carb diet can make you sluggish, let's talk about how to stop being tired while on the first phase of this regimen.
Who wants to wake up in the morning wanting to go back to sleep or having no energy while working in your boring office, right?
But before we're going to talk about the ways to stop feeling fatigued on this diet, let's first dissect the causes.
Causes of Fatigue on Low Carb Diet 
1.) Dehydration 
When you eat pizza, for instance, your body converts it into sugar to be sent to your bloodstream. Insulin is released at this point to ensure the sugar won't go too high.
But when you're on a low-carb diet, this hormone stays low and stable. Insulin will not do anything.
However, insulin's job isn't just about stabilizing your blood sugar. It has other jobs, like telling your kidneys to hold on to magnesium, sodium, and other electrolytes.
In that case, your body excretes more water and electrolytes while on a low-carb diet. This, in turn, causes dehydration, which leads to fatigue, muscle cramps, and brain fog, among others.
Drinking extra water will help in this situation. Or you may take an electrolyte supplement.
2.) Not Eating Enough Calories 
A low-carb diet can suppress appetite. It makes it easier for you to stay in a calorie deficit.
It speeds up your metabolism because it encourages the use of fat storage, instead of a carb.
You're burning more fat while not starving.
Because you're feeling less hungry, it is easy not to eat enough calories. Undereating reduces thyroid hormone production, including energy hormones.
Although you will lose weight while not eating enough, it will also leave you feeling tired.
3.) Extreme Workout 
Exercising is vital regardless of your diet. However, since your carb consumption is low, you may run out of energy while performing intense exercise.
If you are running low on energy while following a workout plan, you may want to introduce carbs back into your diet but do it in a targeted way.
4.) Consuming Low-Quality Food 
Low-carb foods are not created equal. If you don't like making keto meals at home, you may consider processed keto snacks or low-carb packaged meals.
But most of them are processed. If you eat pork rinds all day, for instance, you might run out of energy, even though your body is already in ketosis.
Instead of eating those processed foods, make sure to prioritize eating high-quality protein and healthy fats.
So, there you go. These are the most popular causes of a low-carb diet. Now, how do you prevent fatigue from happening?
1.) Eat the Right Amount of Calories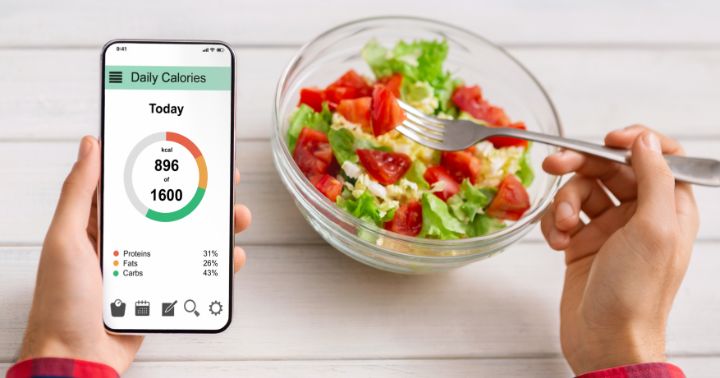 Some people burn fat and lose weight on a low-carb diet without having to count on their calorie intake.
You can also experiment by eating more calories to increase your energy levels, and fight fatigue.
Thus, for the first few weeks, you may consider eating only whole foods. Let your appetite guide your food intake.
It means that you should only eat when you're hungry.
2.) Consume More Healthy Fats 
Because most of your energy comes from fat calories, you need to consume only healthy fats. You can't be fat-phobic when you're on this diet.
Since your main source of fuel is fat, you're going to feel tired with insufficient fuel. Thus, make sure to eat more healthy fats.
Don't worry because fat won't make you fat.
3.) Eat at the Same Time Every Day 
Your meal schedule must also be regular. This is especially true if you're just starting. Your body is not fully fat-adapted yet.
In that case, you should provide your brain and body with more fuel by eating regularly.
If you're integrating intermittent fasting into your low-carb diet, you need to ensure that you consume the recommended calories each day.
For instance, if the suggested calorie intake is 1,500, you must meet that number every day.
On the other hand, if you are not following intermittent fasting, you must eat at least 3 meals a day and spread your calories evenly throughout the day.
If it doesn't solve your tiredness, make sure to add a few high-fat snacks. You should also master meal prep to avoid disrupting your daily schedule.
4.) Check Carb Intake 
Indeed, a low-carb diet means that you're eating a very low amount of carbs. But it doesn't mean that you have to consume zero carbs.
The right amount of carbs when on this diet is between 30 and 50 grams a day.
You may consider testing your keto levels every day. This will ensure that you are in a ketosis state. If not, you may need to lower your carb intake further to address fatigue.
To get additional insight, you should also test your blood sugar regularly.
Or you can just stop eating more carbs. For a standard low-carb diet, your optimal carb sources are fruits and veggies. They can guarantee you remain in ketosis.
If you're very active, you can reverse fatigue by trying targeted low-carb. It means that you eat your carbs before, during, and after a workout.
With targeted low-carb, your appetite control will improve and you have stable energy throughout the day.
5.) Monitor Your Macros 
If those tips mentioned above don't work, you should look at the big picture of your macros. You need to follow these macros to avoid feeling tired:
65% calories from fats
20% calories from protein
5% calories from net carbs
You may use a macro calculator to check your macros.
6.) Exercise 
Even though a low-carb diet can help you lose weight, it is not a miracle diet. You still need to move your body.
If you are feeling tired all the time on this diet, the culprit can be a sedentary lifestyle.
But you don't need intense exercise. There are easy-to-follow exercises for beginners. For instance, you can start brisk walking every day.
However, if your fatigue gets worse, you need to schedule a visit with your doctor. Your extreme tiredness might be something else.
Low Energy on Low Carb Diet
It is possible that a low-carb diet will make you tired. It can be a sign that you are doing this diet wrong. Follow the tips mentioned above to get rid of your torpor.
On the other hand, if the fatigue does not go away in two weeks, make sure to visit your physician. It can be a possible medical issue.
And if you wish to lower your carb intake by blocking its absorption, check out this carb blocker.