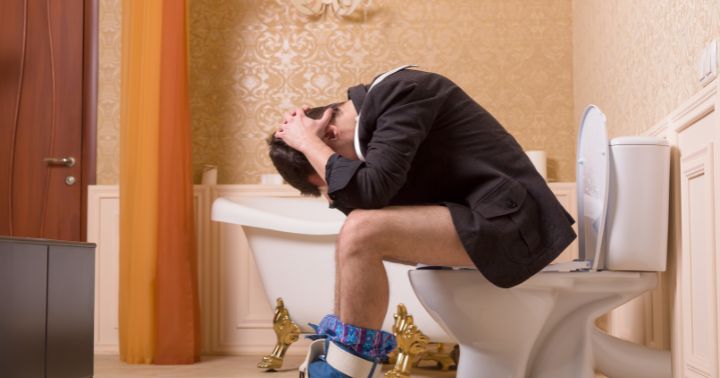 A low-carb diet works. It has been scientifically proven. And I can prove that it is helpful for my weight loss goal.
In addition to lowering my calorie intake, I also limit my carb intake. I'm also using this carb blocker to help me reach my ideal weight.
As I started following a low-carb diet, I noticed a lot of positive things in my body. However, this diet isn't for the fainthearted.
Some side effects come with it.
One of them is diarrhea. Hence, many people wonder whether or not this diet causes diarrhea.
Can Low-Carb Diet Cause Diarrhea? Does It Persist Beyond the Introductory Period? 
I didn't experience diarrhea when I started a low-carb diet. But many people that I know did experience it.
Diarrhea is expected, though.
The reason for this is that you are changing your eating habits in a way that disrupts the balance in your digestive system.
When you take away foods that your body is used to, it can really throw your gastrointestinal for a loop.
And if you cut your carb intake suddenly, it can significantly affect your digestion. However, once your body has adapted to this type of diet, your digestion will go back to normal.
And if you're used to eating refined grains and a lot of sugary foods, then you'll definitely experience a great improvement in your digestive system.
Some people, however, don't experience diarrhea. Instead, they are constipated.
One reason is that carbs are a rich source of fiber. It means that it adds bulk to the stool and softens it to make it easier to pass.
Now, if you eat low-carb foods, you're also eating less fiber.
But if diarrhea is your problem, then it's either your digestive system is still adjusting or it can be the result of foods you added to your diet to replace the carbs.
Replacing Carbs with Fats 
Fats are the typical replacement for carbs. It is especially true if you are following a ketogenic diet.
It is a low-carb diet that significantly cuts carbs to a maximum.
As a result, you're increasing your fat intake to 90% of calories. This is a whole lot of fat that your digestive system has to deal with.
Fats take a lot of time to digest, resulting in bloating, gas, and other Gi symptoms.
If your body can't digest fats properly, they are broken down in your colon and converted into fatty acids. As a result, your colon starts to secrete fluids causing diarrhea.
Increasing Protein Intake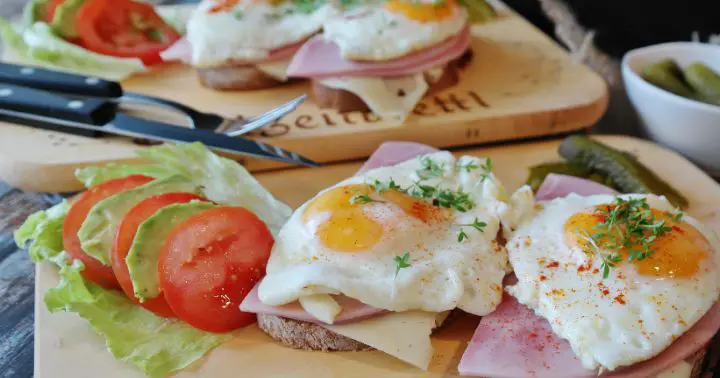 Another way to replace carbs is to add more protein to your diet. If you increase your protein intake, it can be one of the reasons for your diarrhea.
If you follow a low-carb, high-protein, moderate-fat diet, it can be problematic for your digestion. It can either cause constipation or diarrhea.
One reason is that protein is difficult to digest. It needs to work harder to break down the macronutrient into amino acids.
Because it takes time to digest, it increases your energy and metabolism by up to 30%. But eating a high amount of protein at once can easily stress your digestive system causing an upset stomach.
Furthermore, there's a tendency that you also increase your dairy intake when you follow a low-carb, high-protein diet. It will be a problem if you have difficulty digesting milk sugar.
How Do You Stop Diarrhea on a Low-Carb Diet? 
In most cases, diarrhea on a low-carb diet is just temporary. But it can also be long-term.
To remedy this situation, you can eat more fiber. Up your high-fiber, low-carb foods that are suitable for your diet.
You may also eat fermented foods to improve your digestion.
Or you can slowly re-introduce carbs to your diet.
How Long Does Diarrhea Last on a Low-Carb Diet?
As mentioned, it may not be a long-term effect. However, if the effect lasts for a few weeks or months, you must see your doctor.
You should also consult your physician if diarrhea is associated with dark-colored urine, light-headedness, and other symptoms of dehydration.
It is also worth rethinking your diet. If your body reacts to a high-fat intake to replace your carbs, then it might be time for you to change your plan. Keep in mind that a low-carb diet is not right for everyone.
Your body might not be designed for a high-fat, low-carb diet.
What are the Symptoms of Carb Withdrawal? 
Carb withdrawal symptoms may include the following:
Diarrhea
Nausea
Dizziness
Stomach aches
Irritability
Brain fog
These symptoms may last a week or less. But it depends on your body's ability to adjust.
On the other hand, you might just be a lucky bastard. It means that you are naturally metabolically flexible and that you can just shift your metabolic state without health symptoms.
However, if you're not that lucky, you can manage the symptoms by doing the following things:
Start slowly. The best approach to easing your diarrhea is to start slowly. By starting slowly, you're giving your body the time to adjust. Perhaps, you can try lowering it by 10% before going full extent into the low-carb diet.
Hydrate. Hydration is vital in a low-carb diet, especially if you experience diarrhea. Keep in mind that diarrhea can cause a significant loss of electrolytes.
Take electrolyte supplements. You should add salts, magnesium, and potassium to your diet. It will help in stopping the cramps and nausea.
Rest. Sleeping for 8 hours a night will relax your muscles and improve your electrolyte absorption.
Getting Rid of Diarrhea when On Low-Carb Diet 
A low-carb diet can be helpful for your weight loss goal. You'll achieve your ideal weight in just a few weeks. However, if you're new to this diet, you may experience several side effects, including diarrhea. A low-carb diet can cause diarrhea in some people but not all.
If you don't like to lower your carb intake but still wish to lose weight, you may try eating one meal a day. To help you get started, please check this guide. Or if you want to block your carb absorption, stop by our online shop to buy this carb blocker.