A metabolic diet supports your metabolic health. It stands out against the traditional diet to work with your body. The traditional way of eating healthily is to micromanage what you eat. You also need to modify how you live. Because of that, many people cut calories and eliminate macronutrients from their diets. But metabolic diet is different. This is why Metabolic Meals have become more popular for healthy eaters.
Read: Is Metabolic Health the Key to Aging Well?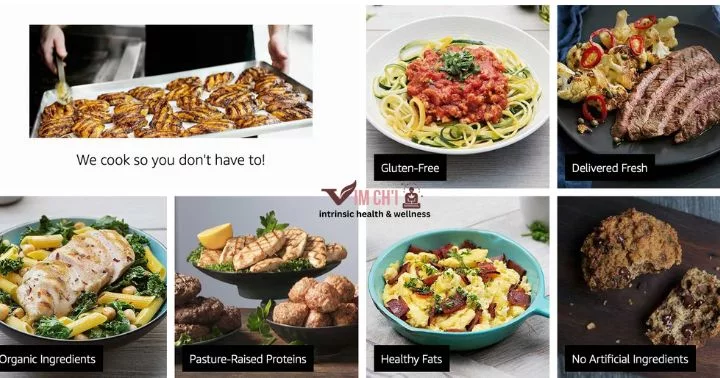 What are Metabolic Meals?
Metabolic Meals is a meal delivery system. You can choose from more than 30 meals and food items every week. The ready-to-eat meals will arrive at your doorstep.
Unfortunately, it has no vegan options. Despite that, it still has some unique advantages. To order, click here.
What are the Options?
You can choose between fit and performance plans.
For Fit Plan, you can get 360 calories a meal.
Performance options are larger with 575 calories per meal.
In that case, if you choose a 3-meal Fit plan, you get up to 1,200 calories a day. That's enough to help you lose weight.
All meals are low-carb, low-calorie, and diabetic-friendly. They are also low in sodium. You can also choose dairy-free and keto meals.
All meals are gluten-free and soy-free. But, as mentioned earlier. The meals are not suitable for vegans.
Each meal is delicious. You can purchase these meals to help you learn how to control your portion. If you are too busy to prepare your meals at home, then this is a healthy option over fast food restaurants.
When you order the meals, you can get them in five days.
It depends on where you are located. Each meal is packed in a sealed container. All meals are surrounded by ice packs with nutritional information and heating instructions.
You do not need to cook the meals. Just reheat and eat them.
Sample Dishes
Most of them are comfort food. But they are healthy. Although you can see unique cuisines, there are not so many of them.
They have several carb and pasta options though. This is great if you don't always want to eat steak or potatoes.
Lasagna
It is one of the options you can choose from. As mentioned, most meal delivery services offer meat and potato mix. Thus, if you are into pasta and carbs, then Metabolic Meals delivery is your best option.
It is not a huge portion, but it was perfect, nonetheless. Remember that the goal of this meal is to help you re-learn portion control.
Pulled Pork
Who could turn down pulled pork? Some say that the meal is somehow dry. But you can add some BBQ sauce to make it a tasty meal.
Read: Things to Improve Your Metabolic Health
Can You Lose Weight on Metabolic Meals?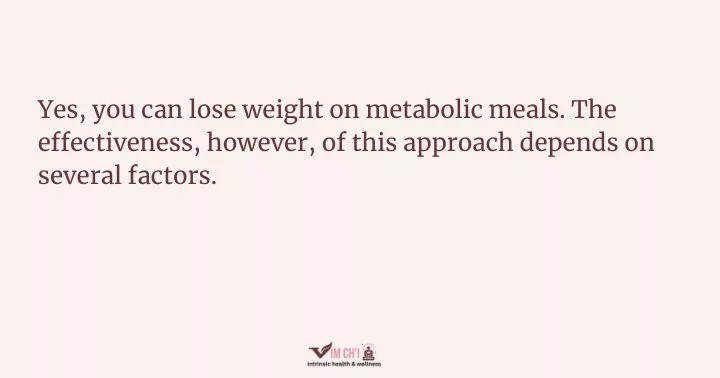 Yes, you can lose weight on metabolic meals. The effectiveness, however, of this approach depends on several factors.
These would include overall diet, calorie intake, activity level, and individual metabolism.
Metabolic Meals focuses on providing you with meals optimized for your metabolism. These meals can play a huge role in weight management.
The meals are balanced, and they include macronutrients (carbs, proteins, and fats) to support your metabolism. This can help you feel satisfied and maintain energy levels while losing weight.
As mentioned, portion control is one of the things you can learn from using this meal delivery system. Controlling portion sizes is a fundamental aspect of any weight-loss meal. Metabolic Meals emphasizes portion control to help you manage your calorie intake effectively.
Metabolic Meals incorporate foods or ingredients believed to boost metabolism, like fiber-rich foods and certain spices. While these can aid in weight loss, their impact may vary from one person to person.
They also encourage regular eating patterns throughout the day to prevent excessive hunger and overeating, which can support weight loss efforts.
Combining these meals with regular physical activity can enhance weight loss results. Exercise helps burn calories, build muscle, and further boost metabolism.
It is important to recognize that what works for one person may not work for another. You should keep in mind your genetics, age, and your underlying health conditions. These factors can influence how effective metabolic meals are for weight loss.
What Do You Eat on a Metabolic Diet?
It focuses on specific foods and eating patterns believed to enhance metabolism. The exact foods you eat can vary depending on the specific metabolic diet plan you follow.
Lean Proteins
Protein is a key component of a metabolic diet because it can help boost metabolism and promote muscle growth. Foods like lean meats, fish, tofu, tempeh, eggs, and low-fat dairy products are commonly included.
Complex Carbohydrates
These provide a steady source of energy and help regulate blood sugar levels. Foods like whole grains (brown rice, quinoa, whole wheat), legumes (beans and lentils), and starchy vegetables (sweet potatoes, squash) are often included.
Read: Are Low-Carb Diets Effective?
Healthy Fats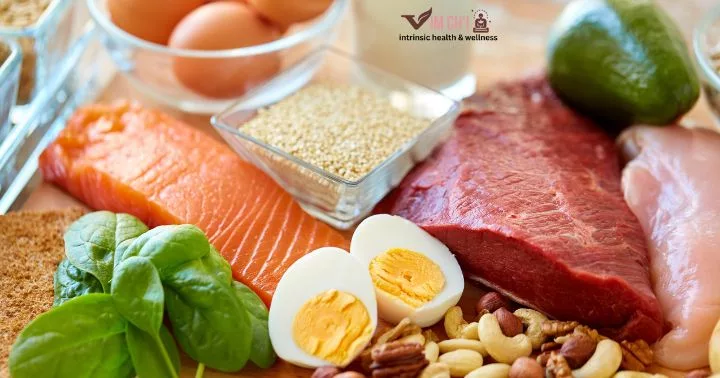 Including sources of healthy fats in moderation can support overall health. These may include avocados, nuts, seeds, and olive oil. Omega-3 fatty acids found in fatty fish like salmon are also beneficial.
Fiber-Rich Foods
High-fiber foods can aid in digestion, promote a feeling of fullness, and help control appetite. Vegetables, fruits, whole grains, and legumes are excellent sources of fiber.
Spices and Herbs
Metabolic Meals incorporate spices and herbs because of their metabolism-boosting properties.
In addition to eating these meals, you should also consider eating smaller, balanced meals throughout the day to keep your metabolism active and prevent overeating.
Stay well-hydrated to support the metabolic process. Water, herbal teas, and infusions are typically encouraged.
To optimize metabolism and promote weight management, you should limit or avoid foods high in added sugars, refined carbs, and heavily processed foods.
Controlling portion sizes can be a vital aspect of a metabolic diet, helping to manage calorie intake and prevent overeating.
In conjunction with dietary choices, regular physical activity is often recommended. This is part of a metabolic diet to further boost metabolism and support overall health.
Read: Can a Carnivore Diet Reverse Heart Disease?
How Do I Cancel Metabolic Meals?
If you choose to order your Metabolic Meals through Amazon, there is no membership required. Thus, you pay for what you need. However, if you choose to order through its official website, you can opt to order in bulk without a subscription.
On the other hand, if you want the company to send you ready-to-eat meals every week, you can subscribe to its service. You can cancel your subscription at any time by contacting its customer service.
If you have any issues with your meals, you may contact the company. However, it is open Mondays to Fridays from 9 AM to 5 PM. The customer support representatives are friendly and helpful.
The meals arrive in boxes. They are cradled in an insulated bigger box.
The great thing about it is that the boxes are made of recycled cardboard. The ice packs contain a non-toxic gel. Thus, you can safely empty them into the trash after use.
You can reuse the containers. They are also 100% recyclable. Furthermore, they can keep your food cool for more than 12 hours on your doorstep.
Worth It or Not?
Are Metabolic Meals healthy or not? Are they worth it or not? In a way, yes, the meals are healthy. The service is superb. The plans are great if you have no time to prepare healthy meals at home. To order, you may use this link.