Lately, I have been seeing a lot of ads on Instagram about metabolic health as the reason "you are not losing weight." One of the companies that promote it is Noom. Unfortunately, though, the app is not free. But I don't think you need it to help you know how to improve metabolic health.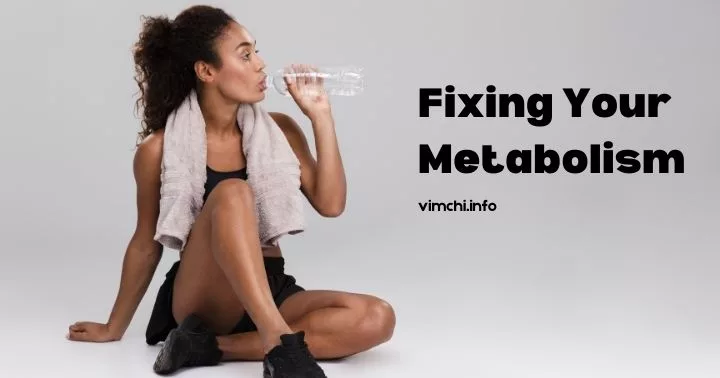 How to Improve Metabolic Health without an App? 
It is important to remember that using an app can help you with your journey to boost your metabolism. However, most of these apps are subscription-based. Thus, if you are like me and don't want to spend $7 for it, then you don't have a choice but to do it the hard way.
By the way, before you get into any new exercise or diet, it is best that you track your weight. Weighing yourself before starting a diet provides a starting point or baseline measurement of your current weight. It allows you to track your progress and see how much weight you lose over time.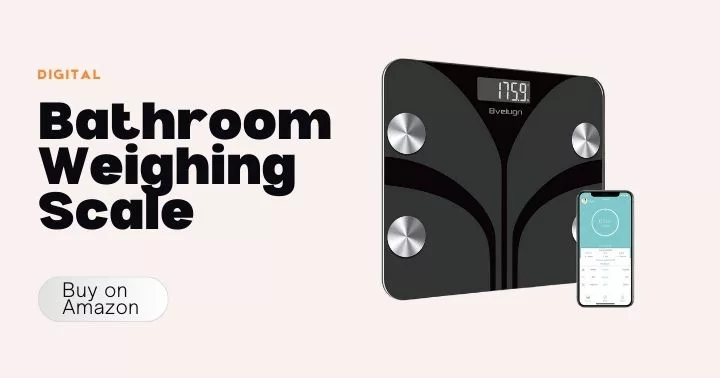 I recommend this digital bathroom smart scale that can also show your BMI, body fat, and subcutaneous fat. It has an app that you can download on your phone for free. The data from this scale will sync to the app.
Now, let's keep digging.
How Do You Fix Metabolic Health? 
You are what you eat. No matter what type of exercise you do every day, if you don't eat the right food, it will be challenging to reach your goal. And this is what I learned from many years of experimenting with dieting, fasting, and exercising.
1.) Eat Plenty of Protein 
For a few hours, consuming food can increase your metabolism. How? It is the result of the extra calories needed to digest, absorb and process the nutrients in your food.
But why protein? This nutrient causes the largest rise in the thermic effect of food (TEF). It needs 20 to 30 percent of energy to be used for metabolism, compared to only 50 to 50% for carbs and 0 to 3 percent for fats.
More protein will also give you a better sense of fullness. Thus, it will prevent you from overeating.
Furthermore, eating more protein can reduce the drop in your metabolism because of fat loss. The reason for this is that protein prevents muscle loss. Keep in mind that muscle loss is a common effect of dieting. This is also the reason you need to eat more protein when you are on OMAD.
2.) Hydrate Your Body 
I don't drink soda and other sugary drinks. I only drink water and coffee (with a bit of sugar). Sugary drinks contain a lot of empty calories. Thus, when you replace them with water, it can automatically reduce your calorie intake.
But according to this article, water does not only help you reduce calorie intake but it can also speed up your metabolism. In fact, drinking 500ml of water can increase your resting metabolism.
Water also helps in filling you up so you will not crave unhealthy foods. You also feel full. It is also a great idea to drink water 30 minutes before eating to help you eat less.
This is the reason many authentic Chinese restaurants will give you a bowl of broth before serving your food. And they only serve it 30 minutes after you have consumed the broth.
3.) Move More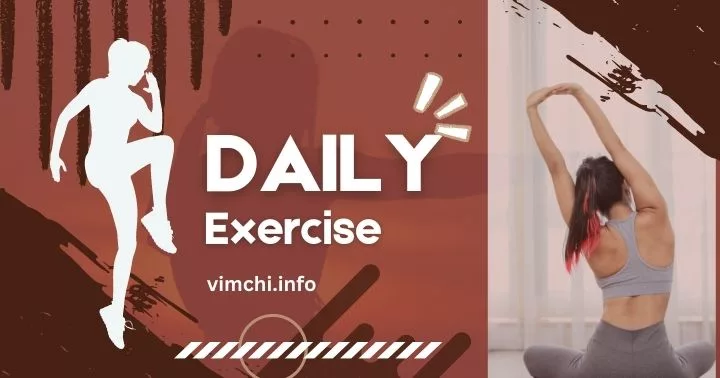 One of the fundamental pillars for improving your metabolic health is to engage in regular physical activity. Exercise does not only help burn calories but it also enhances your insulin sensitivity. Plus, it reduces inflammation and promotes healthy blood sugar levels.
For more than a month now, I have achieved 10,000 steps every day. I walk, jog, and run. I don't use any expensive equipment. I just move.
But don't focus on cardio. Instead, incorporate a combination of aerobic exercise, strength training, and flexibility exercises into your routine. They can all have a positive impact on your metabolic health.
HIIT is a great workout. However, it is not for everyone. But if you can do it safely, then it can help you burn more fat.
Lifting weights is also ideal. I don't have weights at home but I use workout bands.
This kind of exercise helps you retain muscle and counter the drop in your metabolism because of weight loss.
Keep in mind that muscles are more active than fat. Thus, many fitness gurus recommend building muscles to increase metabolism to assist you in burning more calories every day.
Resistance training is also more effective at lowering body fat percentage, according to this study.
4.) Get Enough Sleep 
Having sufficient quality sleep is vital for metabolic health. Poor sleep patterns and sleep deprivation can disrupt hormone regulation.
Thus, aim to sleep for 7 to 9 hours of uninterrupted sleep every night to support your optimal metabolic function and overall well-being.
5.) Manage Your Stress
If you suffer from chronic stress, your metabolic health also suffers. When you experience stress, your body releases cortisol. It is a hormone that can increase your appetite, thereby promoting fat storage. This leads to insulin resistance.
Hence, it is vital to implement stress management techniques. You may want to start meditating. You may use Calm or Headspace.
By the way, I signed up for Headspace and it gave me a free subscription for 6 months.
You can also do yoga or just engage in hobbies that can reduce your stress levels and improve your metabolic health.
What Should I Eat to be Metabolically Healthy? 
Eating a balanced and nutritious diet is key to promoting metabolic health. Here are some general guidelines that can support your metabolism.
Whole Foods: Focus on consuming whole and unprocessed foods. Thus, eat fruits, vegetables, whole grains, and lean proteins, as well as healthy fats. If you're on a keto diet, steer clear of fruit and vegetables high in carbs.
Fiber-rich foods: They are great at regulating blood sugar levels, promoting satiety, and supporting digestive health. Good sources of fiber would include fruits, vegetables, whole grains, legumes, nuts, and seeds.
Lean Proteins: Opt for poultry, fish, eggs, and tofu, as well as legumes and low-fat dairy products.
Healthy fats. They include healthy fats from avocados, nuts, seeds, olive oil, and fatty fish, such as salmon. These fats provide essential fatty acids and help with nutrient absorption.
Limit added sugars: I can't emphasize this enough. Added sugars can contribute to weight gain. Even if you are on OMAD, you should avoid them. These sugars will only make you hungry. If you need to add sugar to your coffee, opt for natural sweeteners.
Improving Your Metabolic Health 
It is important to note that individual dietary needs may vary based on age, gender, activity level, and underlying health conditions. It is best that you consult with your dietitian or healthcare professional who can provide you with personalized guidance and recommendations tailored to your needs and goals.
Over to you. What are your recommendations on how to improve metabolic health? Have you tied Nom and other apps that aim to improve your metabolism? Please let me know in the comments below.