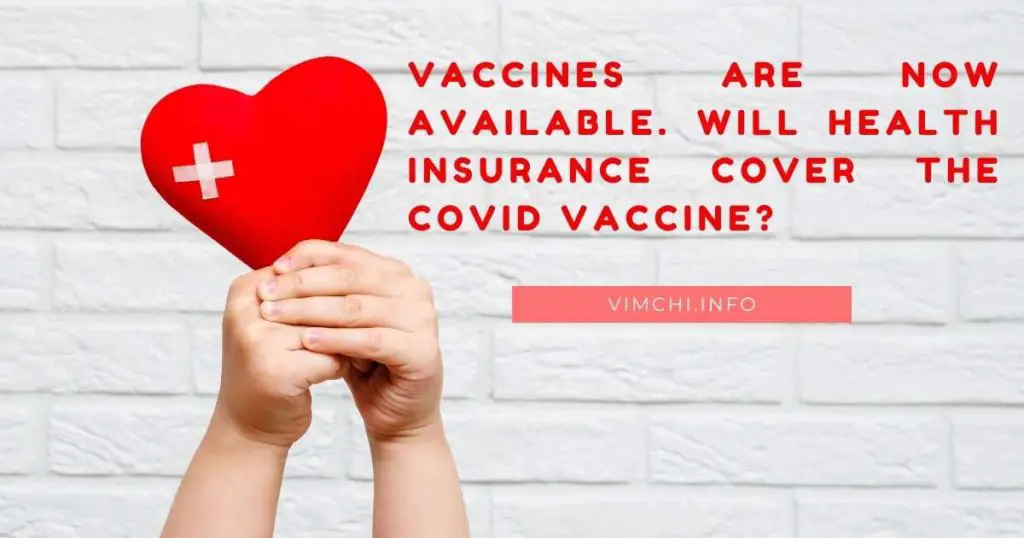 It's been nearly two years since the first coronavirus lockdown announcement. The pandemic isn't over yet. But there's progress in fighting against the virus. Vaccines are now available. Will health insurance cover the COVID vaccine? Does it cover the side effects of the vaccine?
Let's find out here.
Will Health Insurance Cover the COVID Vaccine?
You won't pay anything for the COVID-19 vaccine. The government knows that the cost of the vaccine is one of the obstacles that people won't get inoculated.
Thus, regulations were implemented after the pandemic started to guarantee that people would have access to the vaccine without any cost.
Thus, you don't need your health insurance when you decide to get inoculated. It's free of charge to everyone 5 years and older.
In the US, regardless of your health insurance or immigration status, you can get vaccinated for free.
However, this may change once the health emergency related to COVID-19 is covered.
But COVID-19 vaccine can cause mild to serious side effects to some people.
See Also: Can Health Insurance Require a COVID Vaccine?
Will Health Insurance Cover COVID Vaccine Side Effects? 
Every health insurance provider has rules regarding this matter. Generally, you need to demonstrate that your injury occurred because of the use of the COVID-19 vaccine.
You may need to contact your insurer about your policy's coverage regarding the side effects of COVID 19.
The Importance of Health Insurance During Pandemic
If there's one thing that the pandemic has taught us is that everyone is vulnerable to any disease. Whether you're rich or poor, famous or not, you can get infected.
COVID-19 is also a new disease. The treatment is still being developed.
Here are the following reasons having health insurance is more vital than ever before.
Intensive Care Treatment 
Some people are more vulnerable to COVID-19. Even if they are vaccinated, they can still get infected and hospitalized.
However, with the vaccine, the severity of the symptoms is less than if you're not inoculated.
In case you get hospitalized and require intensive care treatment, your health insurance will cover the cost of your hospitalization. Without coverage, you will need to shoulder a huge bill.
Comprehensive Coverage 
Medical emergencies can arrive at any time. And it's one reason you need health insurance. It safeguards you and your family during difficult times.
It provides comprehensive coverage against bodily diseases.
Furthermore, many health insurance policies have extensive coverage against Coronavirus. Thus, it reduces your health expenses.
See Also: Can Health Insurance Drop You?
Increasing Medical Expenses 
Medical expenses are increasing. And it's another reason you need to have a health insurance policy. The increasing demand for healthcare treatments also leads to a rise in healthcare facilities' prices.
To reduce medical expenses, people choose a cashless health insurance policy.
Protecting Your Finances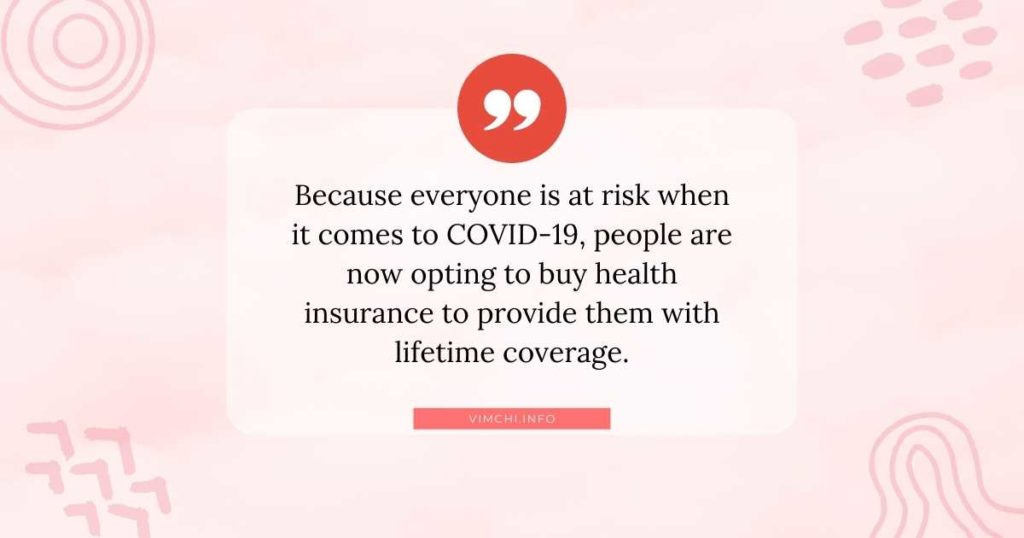 Because everyone is at risk when it comes to COVID-19, people are now opting to buy health insurance to provide them with lifetime coverage. Pre-pandemic, health insurance providers could only protect people up to 80 years.
Nowadays, though, many health insurance providers are offering medical insurance policies for lifelong protection.
Offering Tax Benefits 
In the US and other parts of the world, you won't be penalized for not having health insurance. However, if you have health insurance, you can enjoy many tax benefits. Keep in mind that the premiums you pay for your policy are considered tax deductions.
Thus, you get the benefit of a tax write-off when you spend your premium for yourself, your parents, spouse, or kids.
How Much Coverage Do You Need? 
Your health insurance is your contract between you and your provider. You pay your monthly premium. In exchange, your provider will pay a portion of your health expenses.
How much coverage you need will depend on a few factors. You will have to consider your health condition, age, and the medicines you're currently taking.
If you're not sure about those things, it's vital to talk to your doctor. He can help you identify the policy you may need in the future based on your current health condition.
See Also: Health Insurance in PH
When is the Right Time to Buy Health Insurance? 
The best time is now. No matter what your health status is, you need to buy medical insurance. Even if you don't have a medical condition now, you must always remember that medical emergencies can happen at any time.
The treatment costs are increasing. The pandemic has taught us how important life and health coverage are. Thus, you must consider health insurance as an investment. The earlier you purchase one, the better it is.
See Also: Health Insurance with Investment
Thus, the right time to buy a health insurance plan is now. The plan will shield you against unplanned health-related expenses.
The pandemic has been a wake-up call for all of us. Many health insurance plans include COVID treatment. Furthermore, health insurance policies cover a wide range of critical illnesses.
You must not worry about the monthly premium associated with health insurance. Rather, you must worry about the hefty medical expenses you need to endure if you don't have coverage.
Summary
Will health insurance cover the COVID vaccine? There's no fee when getting vaccinated. Thus, you don't need health insurance for it. However, if you suffer from the vaccine's side effects, your health insurance policy is most likely to cover your hospitalization and treatment costs.